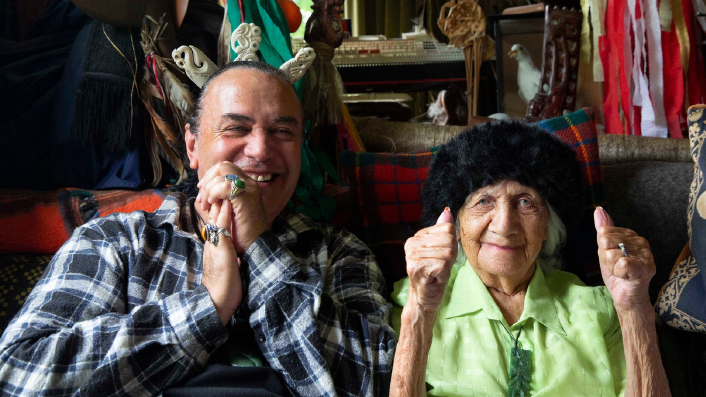 Prepare to fall in love with Florian Habicht's James & Isey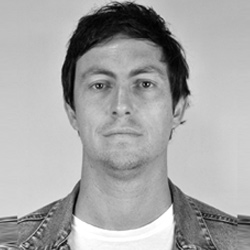 ---
Filmmaker Florian Habicht (Spookers, Kaikohe Demolition) follows the lives of a Northland tohunga and his 99-year-old mother as she nears a century on Earth in documentary James & Isey (in cinemas now). Prepare to fall in love, reckons Steve Newall.
Prepare to fall in love. And, most likely, prepare to come away from James & Isey with a multitude of unanswered questions. Traditionally that might be construed as a criticism of a documentary—in the case of Florian Habicht's latest film, it reflects how the ever-enjoyably idiosyncratic filmmaker's eye for documentary subjects, knack for getting them to be at ease on at the business end of a camera, and attitude towards what should make the final cut (never has a grown man struggling to open a well-taped parcel been richer in drama, for instance) all combine for a singular look into the lives of an intriguing, incredibly lovable mother and son.
See also:
* Movies now playing in cinemas
* All new streaming movies & series
It's a film brimming with life that locates moments of profound significance among the everyday—and who are we to distinguish the two? Introducing us to Isey Cross at the age of 99 and accompanying her and son James (introduced to us taking a piss on the lawn) through some of the preparations for the celebration of her centennial, James & Isey sees Habicht embed himself into their lives in Kawakawa, Northland—not far from Kaikohe as the crow flies, and perhaps not far in tone from the 2004 doco he filmed there.
Both documentaries work their way towards major events, and both find gold among the detours that happen along the way—more than once in the warming glow of a nip of bourbon (there's a tip for longevity, if you're seeking one). Those wanting to expand their skills at event planning may find the film comes up short on practical advice on how to stage a 100th birthday, but there's bound to be a training course you can take for that. Similarly, anyone expecting a concise account of a woman's century on earth will need to consult biographies of other subjects.
Sign up for Flicks updates
That's all to our benefit, with Habicht capturing his stars' lives and vitality on screen more so than their recollections—though James & Isey certainly has its share of moments where the curtains are pulled back to offer tantalising, sometimes moving, glimpses at the pair's histories. Isey, who comes across as fiercely present and in the moment through most of the film, pulls back at one point, clamming up when the traumatic death of her son is discussed. And James, who today lives a life rich in ritual in the tohunga tradition, projects both pride and a sense of deeper mystery in recounting his forays into acting and music decades prior.
There's no big secret that James & Isey uncovers though, and like Isey's life as celebrated onscreen, no fixed destination to reach. Habicht's film lets us live with the pair for a spell, one that's entrancing, and while it is significant, sentimental and celebratory for the audience to spend time with Isey at her momentous birthday celebration, just like life this is an experience rich in emotion that you'll want to keep living and breathing right up to its inevitable conclusion.