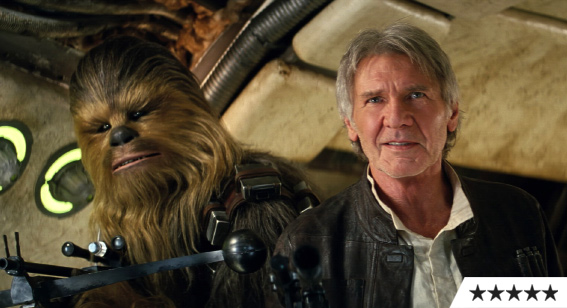 Review: Star Wars: The Force Awakens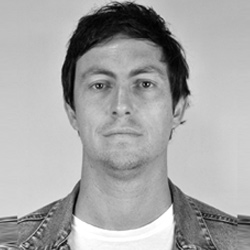 ---
To exit the cinema with not just a sense of relief but joyous excitement says it all. The Force Awakens immediately transports its audience into a Star Wars universe both familiar and mysterious, and from there director J.J. Abrams delights in introducing new characters and working through a roll call of familiar faces. Sure, at times the fan service gets a little heavy, and you can almost picture Abrams working through a checklist of things to include, but these are minor quibbles for a franchise which has already seen George Lucas cannibalise his own ideas several times over – not to mention ramming characters into shot in order to sell toys.
The new additions to the cast are simply phenomenal. Daisy Ridley and John Boyega form a compelling onscreen pairing opposite one another, and heroic pivots for the film to swivel around as required. Adam Driver's villainous Kylo Ren owns the screen with menacing physicality to such an extent that it almost comes as a surprise when he shows he can also emote – something we may not have seen from a Star Wars baddie before (unless you feel like including whiny Hayden Christensen, and I'd rather not). Meanwhile, fighter ace Oscar Isaac seems like he's been teleported in from the 70s or 80s with a classic wisecrack hero schtick that may be setting him up as the Solo of the new heroic trio.
The time that's passed since the original trilogy in both our universe and that of Star Wars aids the film a great deal. By casting prior events as somewhat mythical, Abrams is able to bring The Force Awakens into a more modern era stylistically, while respecting the cinematic conventions established by Lucas (ships silhouetted against sunsets above a hot desert, for instance, looking like they're shot on actual honest-to-goodness film).
This is no throwback though, instead it's an amalgam of old and new, a thrill ride that satisfies in its own right as well as in assuaging the fears of fans. I don't know how it could have been better, but somehow have the feeling that's exactly what's going to happen with the sequels from Rian Johnson. And I'm ok with that.
'Star Wars: The Force Awakens' Movie Times | 3D Movie Times
Want to watch the other 'Star Wars' films? Here they are: Star Wars: The Phantom Menace, Star Wars: Attack of the Clones, Star Wars: Revenge of the Sith, Star Wars: A New Hope, Star Wars: The Empire Strikes Back, Star Wars: Return of the Jedi