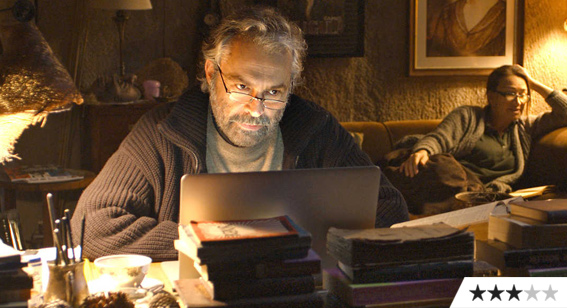 ---
There is a stereotype associated with Cannes Film Festival Palme D'Or winners  – long, glacial, art-house films filled with words not action – which isn't much based in empirical reality. The festival first lauded the gripping The Third Man and in recent memory has lauded eventful films such as Blue is the Warmest Colour, The White Ribbon, Elephant and Pulp Fiction.
Nonetheless the association continues. Cannes winners, it suggests, will be intellectually engaging, high on duration but low on adrenalin. In that regard, it must be said that the stereotype has a new poster-child in Winter Sleep.
Let's be clear. Winter Sleep is gorgeous, set in the steppes of rural Turkey, in a village literally built into the bulbous rock formations that you can expect to see in a forthcoming Star Wars film (as soon as they see this one). It's geographically stunning, yet also impressive in the lengthy internal shots within the hotel of our protagonist Aydin, a retired actor who seeks to run his life on a high moral and ethical plane. He doesn't want hotel guests who don't appreciate the surroundings. He writes a weekly column in the local paper lecturing the masses on the degradation of society. He doesn't want to take any action against recalcitrant tenants other than legal.
So he talks. With his left-hand-man, with his sister, with his friend, with his wife. Then winter sets in and they all withdraw into the hotel and talk some more. For a fraction over three hours.
Winter Sleep is without doubt an immensely skilled, extraordinarily beautiful and deeply thoughtful film. But it is exclusively for those who see cinema as an artistic expression not storytelling escapism, and for those who wanted another stick to hit Cannes with.