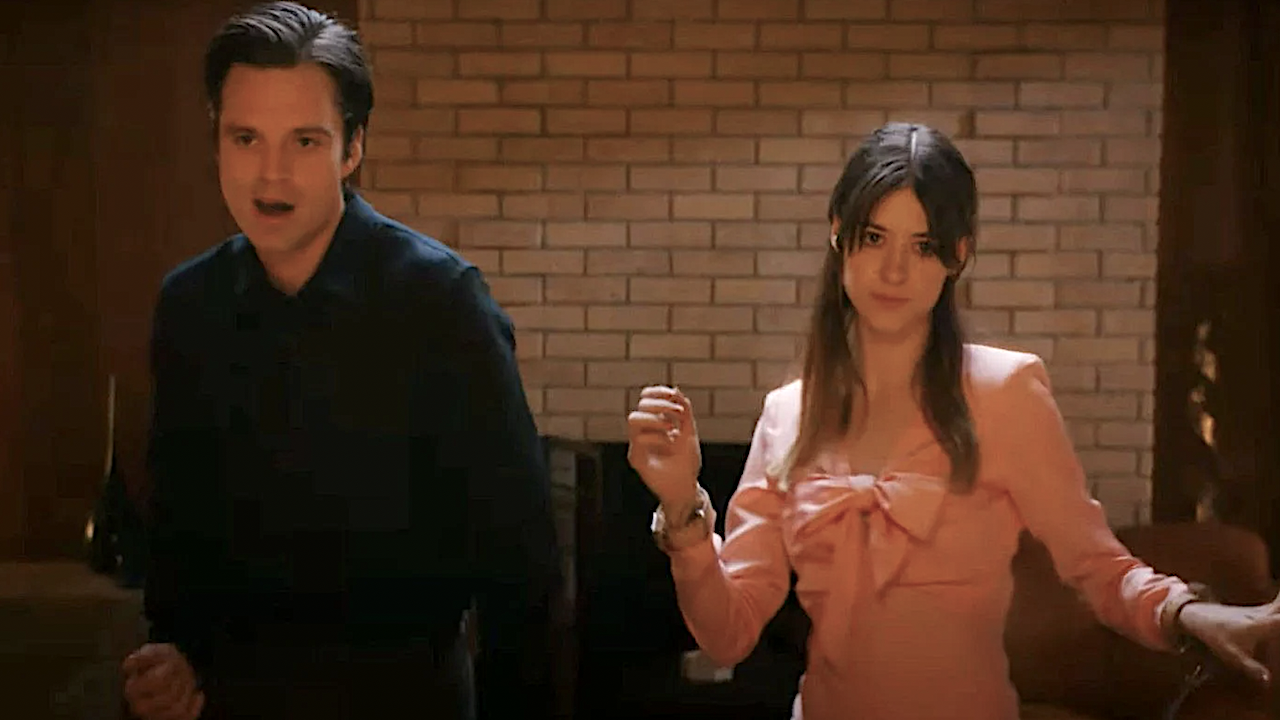 Third-date thriller Fresh won't sate your appetite for scares or laughs

---
You might wish this Disney+ black comedy had more meat on its bones. Eliza Janssen is still chewing on the unsatisfying qualities of Fresh.
I don't want to ruin the main course of Fresh for you. So much of the film and its marketing are built around a big reveal we can all feel coming. Right from the set-up of sarcastic single gal Noa (Daisy Edgar-Jones, a dead ringer for Anne Hathaway with her fringe and shy accent) getting excited that she may actually have found her perfect match (Sebastian Stan).
The film hits us with title credits about twenty minutes in, a trendy choice that's so hot right now. It's an early moment of style from first-time director Mimi Cave, but doubles as bashful acknowledgement that the opening act hasn't been exciting enough on its own.
We've watched the relatively bland Noa go on one failed date in which she's called a stuck-up bitch by some keffiyeh-wearing douche—she's totally blameless, of course, and he's shown to be both racist and misogynistic anyways. Then we were subjected to some really egregious, Bechdel-test-bashing dialogue from the token Black Gay Bestie character (Jonica T. Gibbs). It feels like we as a society should be far beyond minority supporting characters spouting lines like "you don't need no man" and "get that D!", but I guess not.
Sign up for Flicks updates
When we're introduced to Steve, we feel the same flourish of hope that Noa does. He's single, a doctor, he eats her out on their very first date and has a twee impromptu dance party with her on their second: all green flags as far as rom-com love interests go, right? That's why it pains me to not divulge the shocking truth about Steve—the third-date reveal is a solid gut-punch moment that you deserve to experience with, well, Fresh eyes. And I also doubt that the movie is strong enough without the power of this big, twisty twist to entice any seasoned horror fans.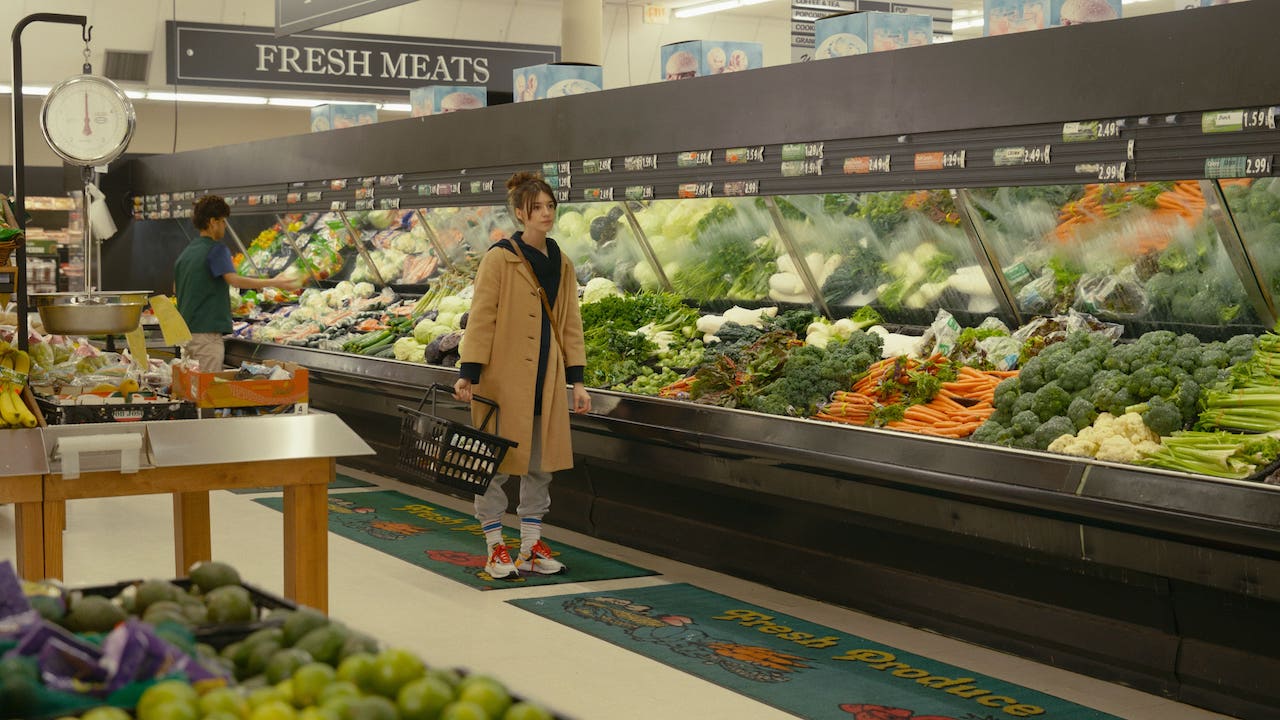 I can say that Steve has forbidden gastronomical interests, which accounts for all the film's tactile, intrusive close-ups, and revoltingly moist mouth noises in the sound mix. Nothing truly romantic can happen in a "romantic thriller" where our heroine masticates baby carrots like that. But once the jig is up and Noa faces a fate worse than death, Cave and screenwriter Lauryn Kahn fail to build any momentum, half-assedly avoiding the darkest nooks and crannies of both Noa and the superficially fascinating Steve.
For example, Noa's greatest chance at escaping this extended nightmare date is by seducing her captor. This could've all been excitingly subversive, with the right jokes and wicked, surprising drama behind it: the horrors of still being forced to appeal to a man's gaze when you're facing certain doom, smiling and flattering your way to freedom. But we're never let in on Noa's intentions—nor the filmmaker's!—and so instead we just get limp little gross-outs and unearned dance sequences. Steve's comeuppance is particularly weak, a weirdly squeamish lack of conviction for a movie that dared to flash a dick pic in our faces early on.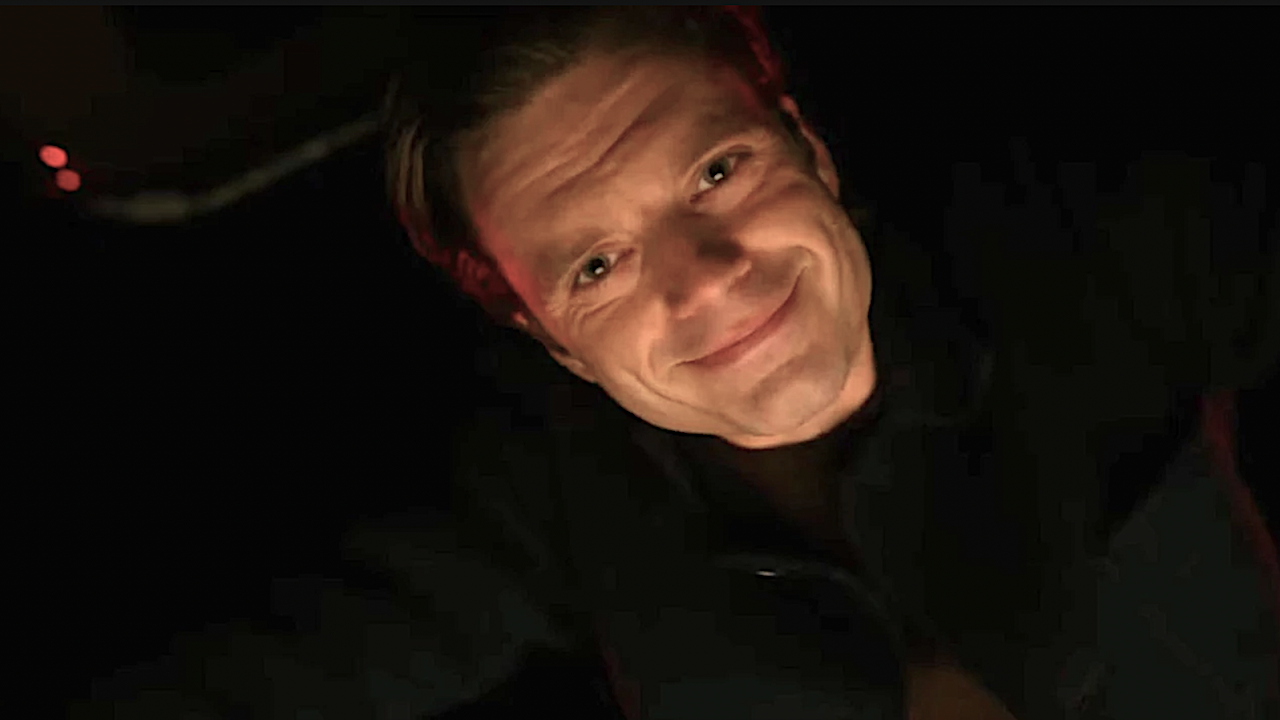 For a film that leaves obvious, cavernous space for its audience to laugh and gasp, all of these supposed shocks in Fresh just aren't fresh enough (I can't stop using this joke but it's right there in the movie's title, sorry). Films like Audition and Swallow have already married body horror and the unique terrors of modern monogamy violently together, and after three seasons of Hannibal, it's pretty hard to shock me with any nicely plated human body parts. Get Out is the most blatant influence here, this new movie getting beaten to the punch with its under-baked themes of disempowerment and fetishism by about five years.
The script's attempts at dark humour are also mostly bloodless, coming off more as a defensive retreat from underdeveloped characterisation than solid comedy in its own right. One exchange that did tickle me has the gals criticising Disney princesses for setting their romantic expectations so high ("fuck Ariel!"), but that's only funny because Disney+ has ended up as this movie's streaming home.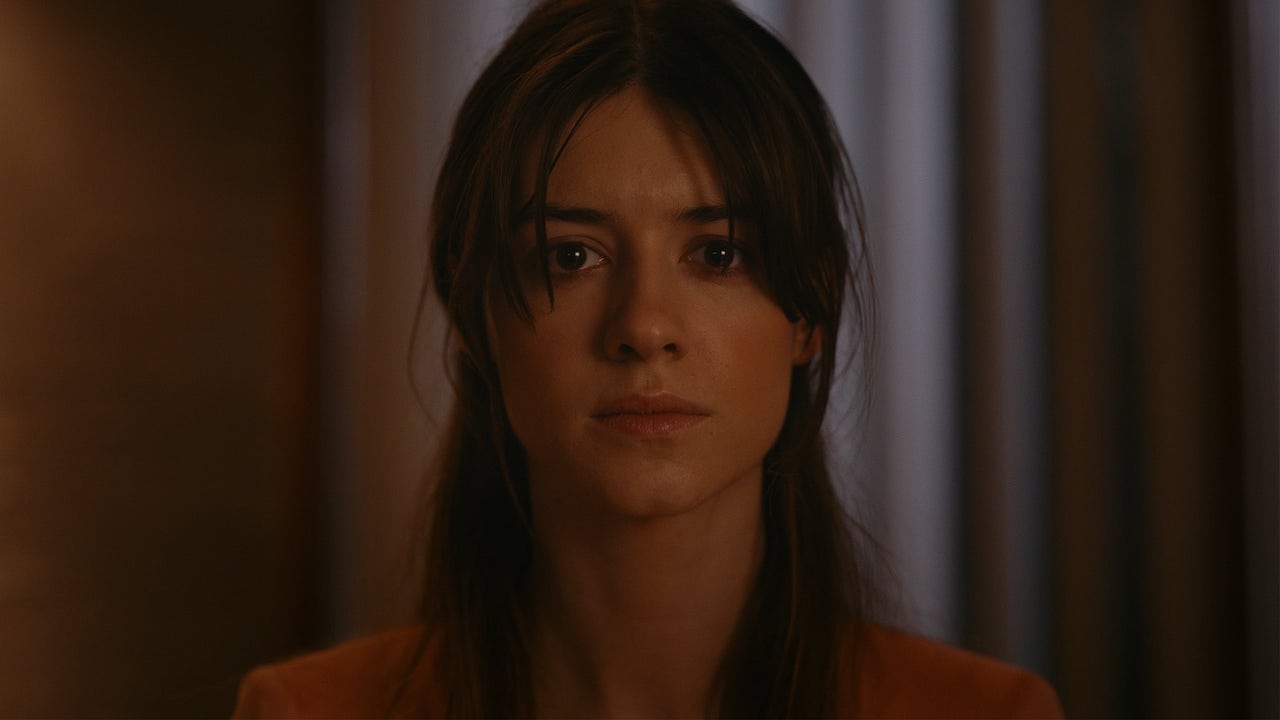 Fresh will appear on the homepage alongside Stan's firecracker performance in Pam & Tommy, both pitched as very vulgar, adult alternatives to the normative fairytales and fantasies we'd expect of Disney family-friendliness. Despite a truly horrifying narrative set-up and some tasteful production decisions, however, Fresh ends up as two-dimensional as any musical tale of a damsel in distress. We never get close to understanding or caring about either character in the romantic pair, no matter how loud Edgar-Jones can scream or how enjoyable Stan's wannabe Patrick Bateman is.
The only difference in this power fantasy is that the scenes of singing animals are replaced with ass flaying, and scrambles for control of the meat tenderiser. I just wish there was more dramatic meat on those bones.