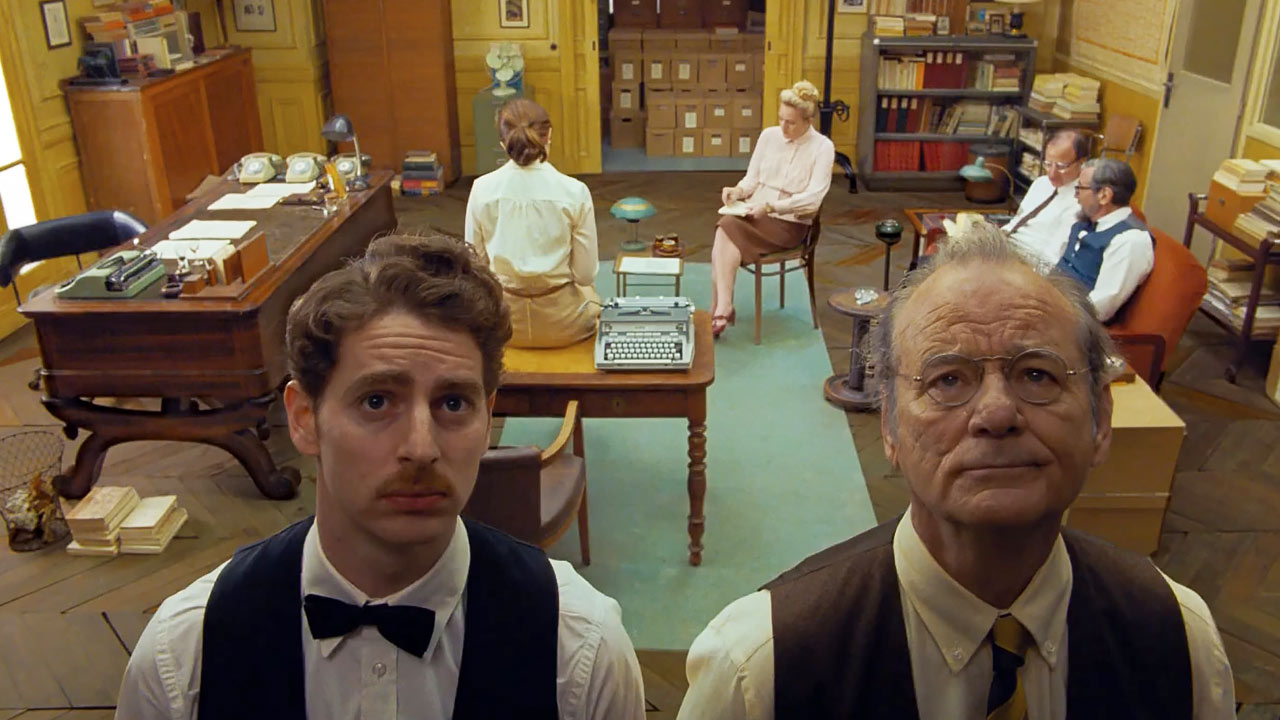 Wes Anderson's The French Dispatch is good enough to tide us over until his next perfect pic

---
Bringing to life the stories of journalists working for a fictitious magazine, Wes Anderson's new film is the latest example of his distinct and unwavering style, writes Rory Doherty.

The most brilliant thing about Wes Anderson's star-stacked indie casts isn't seeing all the returning faces, but how newcomers to his perfectly-angled pastel wonderlands fit in so seamlessly. So much so, you'd be forgiven for thinking this isn't their first number with him. The size of The French Dispatch's cast frequently threatens to overwhelm, but individual players still leave a stirring impact—and it's the new faces that have a lasting impression.
Divided into several sections, The French Dispatch brings to life an issue of a fictional magazine that investigates the mechanisms of a provincial French town. Boxed in high above the cobbled streets of Ennui-sur-Blasé are a host of expatriate journalists, headed by the unflinching but fiercely protective editor Arthur Howitzer Jr. (Bill Murray). In equal measure, journalistic neutrality is thrown by the wayside and clung to like a lifebuoy, the reporters displaying a range of candidness and guardedness as they record life as they see it.
As is the case in all portmanteau films, there's an increased risk of unevenness. By resetting the story every half hour, we're robbed of the stirring emotional conclusion we experienced in The Life Aquatic, though that's not to say Dispatch's stories drag; they're still filled with poignant storytelling that keeps you engaged and amused. If you're looking for more out of Anderson, however, the whole affair may feel a little indistinctive.
Anderson has mastered an unwavering style that makes him unique and singular among his contemporaries. You know what you're getting visually but also emotionally; his films are charming, funny and melancholic. By the end you'll feel sad at the happiness lost and glad of the humanity gained. This is where we go when we want to feel these feelings, because there's an exactness, a richness, to the way he brings the world to life.
Anderson's dialogue is largely dry, technical and blunt, which one would assume means the performances would be the same. Such a writing choice however actually permits his actors to build a great range of rich emotions around the mannered lines they're given. Rarely has one of his films suited this writing style more—the stilted reporting of the Dispatch's journalists perfectly conveying their opinion of those they're covering, as well as what they find compelling about the stories they tell.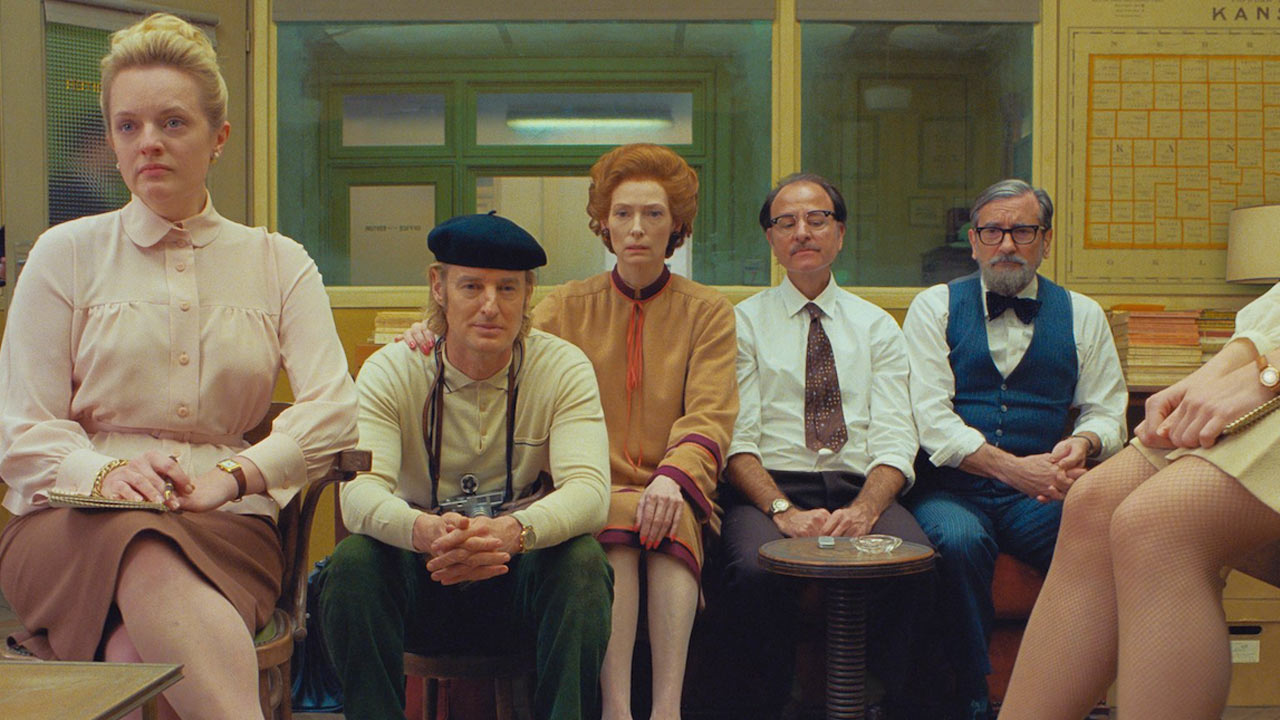 While The French Dispatch's three main stories get less engaging as the film progresses, the journalists reporting them get more emotionally compelling. Tilda Swinton's J.K.L. Berensen takes a backseat for most of her narrative, allowing Benecio Del Toro's delusional and gifted convict artist Moses Rosenthaler to command the screen in a delicate, evocative turn.
Frances Macdormand's Lucinda Krementz steps more into the fray as she reports on student protests, as well as crossing some easily dismissed ethical lines by sleeping with their leader, Zeffirelli (Timothée Chalamet). The Krementz segment proves that while Anderson is not adept or interested in tackling political issues, he captures the burning love of immature people like few others. The coming-together of young lovers Zeffirelli and Juliette (Lyna Khoudri) reminds us of the sentiment behind all his immaculate aestheticism.
Sign up for Flicks updates
But it's Jeffrey Wright's turn as Roebuck Wright, with his soft-spoken voice and piercing gaze, that is the most special. His story—about a police chef rescuing a commissioner's kidnapped son—feels mildly flat and self-consciously convoluted, but the insight we're given into its reporter is the most meaningful. What he painfully admits and what's left unsaid puts Roebuck above the rest of the ensemble, as we're reminded of Anderson's penchant for characters who carry around hurt with them every day.
Is that all The French Dispatch is: a reminder of Anderson's great talent? This is no zenith of picturesque storytelling like The Grand Budapest Hote, nor does it mine the emotional depths of The Royal Tenenbaums. Is a solid but unremarkable offering enough to keep us invested in the project that is Wes Anderson? Simply put, yes. Anderson's career has been a continuous effort at trying to refine the type of story he tells best. The French Dispatch is good enough to tide us over until the next time he gets it perfect.