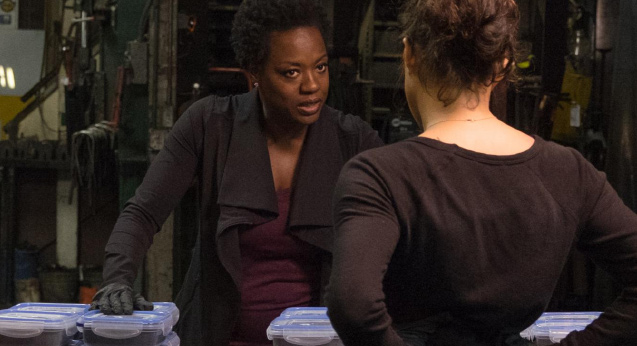 Widows is a nail-biting thriller that never veers into 'yass queen' territory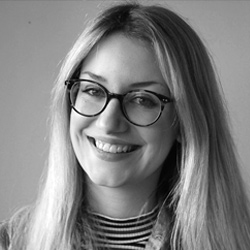 ---
Oscar-winning director Steve McQueen teams up with best-selling crime author Gillian Flynn for this thriller remake that sees a group of women, led by fellow Oscar-winner Viola Davis, come together for a heist after their dead husbands leave them in one hell of a predicament.
It's nail-biting, says Katie Parker, and features messy, rough and intensely real female characters, rather than what Hollywood usually struggles to serve up.
---
If you, like me, are still feeling vaguely furious after bearing unfortunate witness to the insulting and tedious mess that was Ocean's 8, then I have fabulous news: Widows.
When teacher's union lobbyist Veronica Rawling's (Viola Davis) husband Harry (Liam Neeson) is blown up, along with his team of career criminals, amid a robbery gone wrong, she is left bereft—both of the love of her life and the comfort his success provided.
Harry doesn't leave her completely empty-handed though, and soon Veronica finds herself in possession of (a) a $2 million debt to pay to a local crime boss (turned local government hopeful), and (b) the plans and blueprints for an upcoming $3 million heist.
Recruiting two of the other women widowed by the explosion, the trio is in a race against time to get the money and get their lives back.
Sign up for Flicks updates
Adapted by director Steve McQueen (from the 1980s British mini-series of the same name), in theory, Widows seems like a strange choice for the notoriously harrowing filmmaker: certainly, no one was expecting the guy who made Hunger, Shame and 12 Years a Slave to be getting into the heist business.
Yet in practice, it makes perfect sense. Sharing more in common with The Wire than, say, Baby Driver, Widows is both a nail-biting thriller and a scathing systemic critique—pairing tightly-wound genre trappings with a genuinely nuanced political subplot, Widows economically and effortlessly builds towards a conclusion that is both emotionally and intellectually stunning.
Best of all, it never once veers into 'yass queen' territory: the women here are messy, rough and intensely real—motivated not by some bullshit girl boss fantasy but by the fact that the husbands they thought they relied on in life, have in fact left them utterly in the lurch.
At a time when Hollywood is still struggling to imagine women in traditionally male roles—and failing spectacularly with films like Ocean's—Widows is not just the best female-led movie we've seen in years; it's the best heist movie we've seen in years, that just happens to star women.