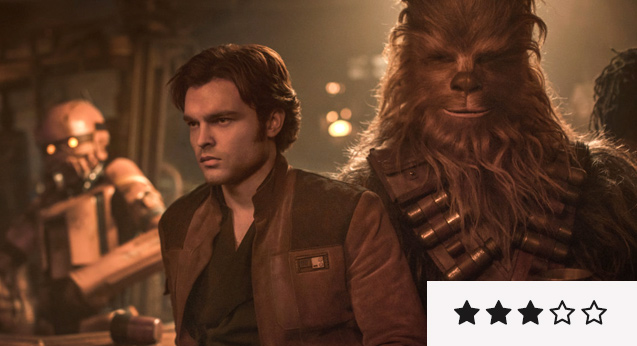 By Daniel Rutledge

24 May
This Star Wars story doesn't live up to the high bar set by its predecessors.
Spanish director Isabel Coixet adapts Penelope Fitzgerald's novel with a great cast in a ho-hum film.

Liam Maguren on one of his favourite comedy shorts about a dog expressing his relationship insecurities.

The jury at this year's Cannes Film Festival, led by Cate Blanchett, has crowned the winning films for 2018.

Cargo earns a depth of poignancy lacking in most other examples of the genre.

The last month of Autumn brings with it a generous collection of fresh films for your TV or device.

Anon's vision of a world without anonymity is strikingly banal.

Unrelentingly honest, the film contains some of Aotearoa's most insightful moments of career reflection.

It's often very funny, but periodically Deadpool 2 has to drop the ironic facade and shoot for real emotion, and here it stumbles.

You can see the irreverent, profane action sequel for yourself from May 16. In the meantime, enjoy our chat with Dennison – he's…

There's a real life-or-death issue behind Kennedy's crisis management that casts his self-serving actions in a pretty despicable light.

NZIFF has seen all those crossed fingers from film fans.
---