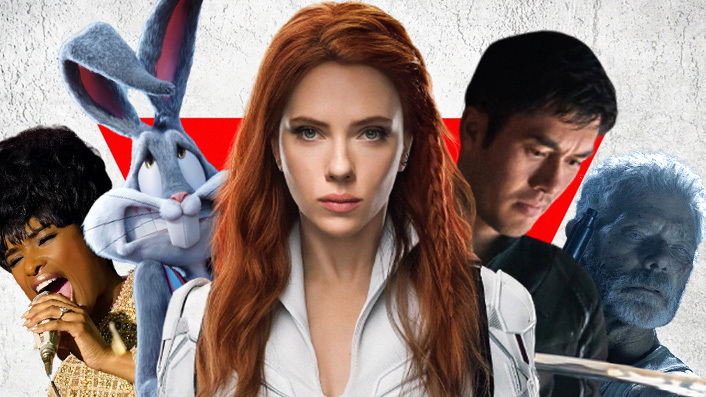 15 films we're excited to see in cinemas this winter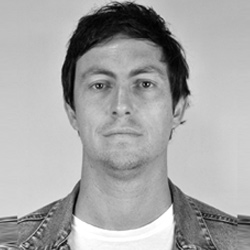 ---
The next few months may be chilly, but things are heating up in cinemas.
Summer might mean blockbuster season in the northern hemisphere, but surely we're better off down this part of the world with winter bringing a stacked lineup of films to cinemas—and not forcing us to choose between beach swims and the big screen.
See also:
* Movies now playing in cinemas
* All new streaming movies & series
Here are 15 of the many movies we're going to be checking out in the next few months as winter makes its presence felt.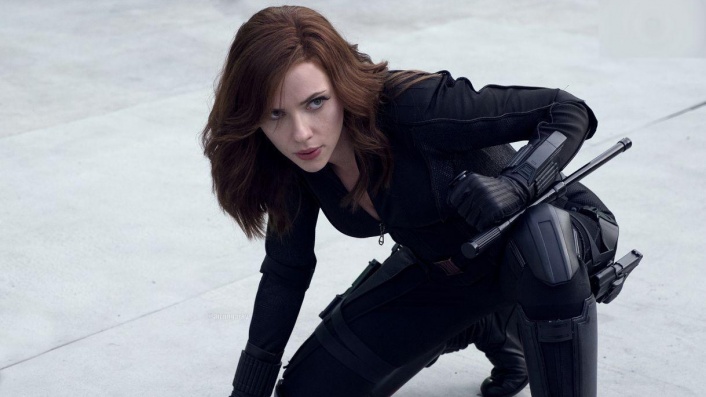 IN CINEMAS JULY 8
Not so much a case of "back from the dead" as "not dead—yet," Scarlett Johansson is Natasha Romanoff AKA Black Widow in this Marvel superhero movie set after the events of Captain America: Civil War.
Forced to confront her past, Romanoff sets out to mend broken relationships with the closest people she has to family (Midsommar's Florence Pugh, Stranger Things' David Harbour and The Favourite's Rachel Weisz) in order to triumph over a menacing adversary.
IN CINEMAS JULY 15
Assassin Sam (Karen Gillan, Jumanji: Welcome to the Jungle) learns no good deed goes unpunished when she spares the life of a young girl and becomes the target of armed killers herself.
Outnumbered, Sam turns to a secret sisterhood of fellow assassins—including her mother (Lena Headey, Game of Thrones), BAFTA nominee Michelle Yeoh and Oscar nominee Angela Bassett—as the hitwomen try to survive what looks like one very violent night.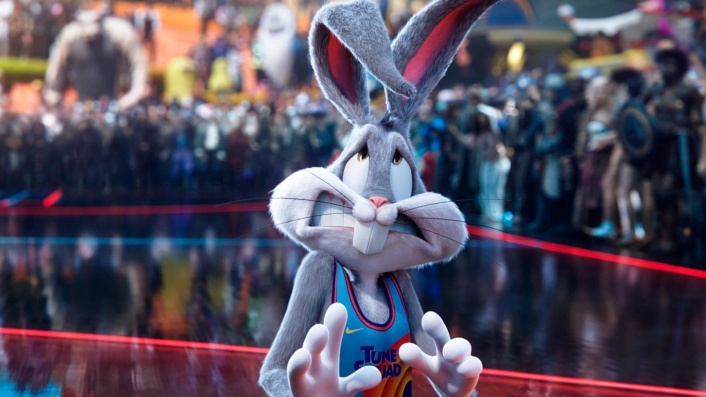 IN CINEMAS JULY 15
25 years after Michael Jordan starred opposite animated teammates in Space Jam, LeBron James teams up with Bugs Bunny and the rest of the Looney Tunes for this sequel.
Finding himself and his son trapped in the Serververse (a virtual space populated by a vast number of Warner Brothers characters, way too many to begin listing here), James must lead his hilarious (and hilariously undisciplined) teammates to victory on the court to get safely home.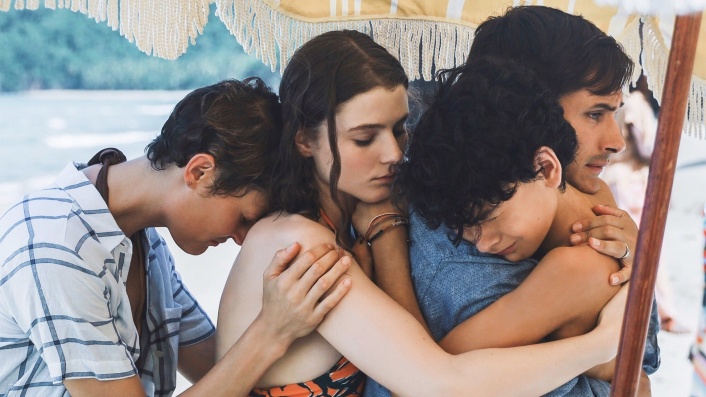 IN CINEMAS JULY 22
M. Night Shyamalan's latest head-scratcher sees a group of people on an idyllic beach become desperate to escape when time starts behaving oddly and they find themselves ageing frighteningly rapidly.
Golden Globe winner Gael García Bernal stars, getting wrinkly alongside the likes of Thomasin McKenzie (Jojo Rabbit), Eliza Scanlen (Sharp Objects) and Alex Wolff (Hereditary).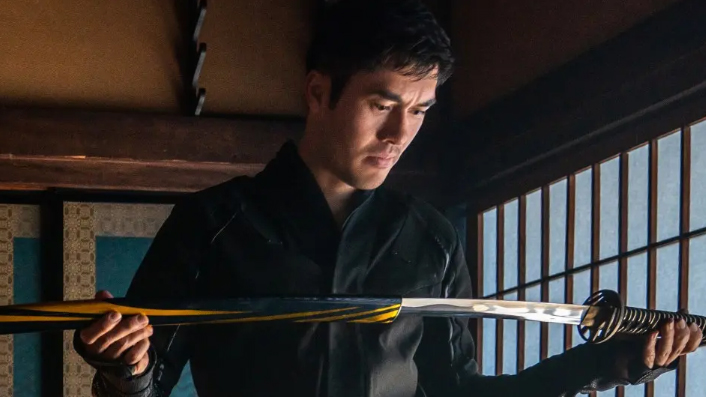 IN CINEMAS JULY 22
Ray Park gets bumped as Snake Eyes to make way for the beautiful visage of Henry Golding (Crazy Rich Asians), playing a lone fighter welcomed into an ancient ninja clan.
As the (frankly terrible) title suggests, he's out to avenge his father's death in this reboot/prequel of the G.I. Joe franchise that will take him on the path to becoming the deadly, masked Snake Eyes—and mess up those good looks? Surely not?!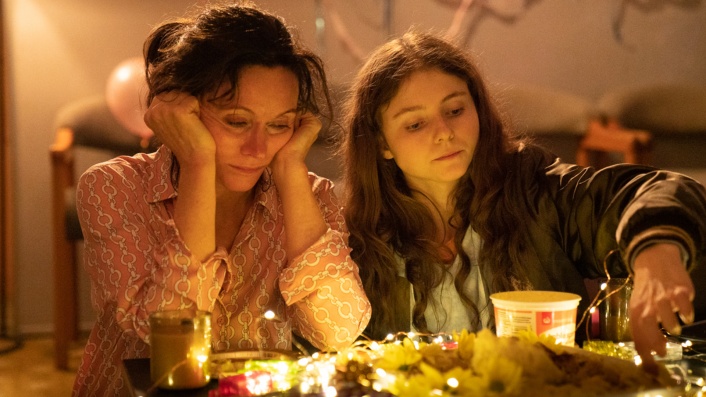 IN CINEMAS JULY 29
Aussie actor Essie Davis (The Babadook) crosses the ditch for this New Zealand film about a troubled mother of two fighting against the system to reunite with her children.
As if Bunny's life wasn't complicated enough as she struggles to put a roof over her head and convince the state she's fit to look after her kids, grim circumstances force her to take her niece (Thomasin McKenzie) under her wing.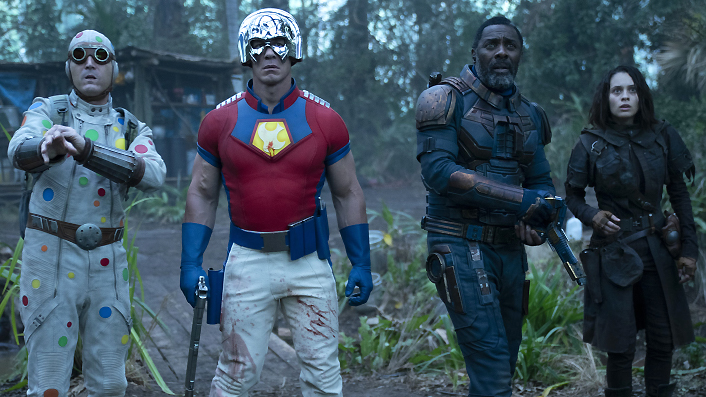 IN CINEMAS AUGUST 5
James Gunn (kinda) reassembles the Suicide Squad, with Margot Robbie, Viola Davis, Joel Kinnaman and Jai Courtney back in action alongside newcomers Idris Elba, John Cena (whose character Peacemaker is also getting a spinoff series), Pete Davidson, Sylvester Stallone voicing hungry hybrid King Shark—and that's just scratching the surface.
Once again, a gang of deadly prisoners goes on a mission most of them likely won't survive, in a bid to reduce their prison sentences (and have a bit of violent fun), this time destroying a Nazi-era prison and experimental laboratory in South America.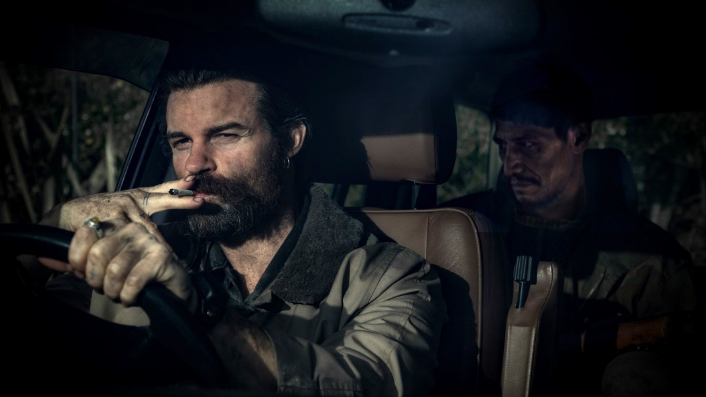 IN CINEMAS AUGUST 12
Described by The Hollywood Reporter as "a rivetingly nasty ride" after its premiere at Sundance, a family trip through the New Zealand wilderness turns into a nightmare in Coming Home in the Dark.
Taken by force by a pair of drifters (Daniel Gillies looking in particularly ominous form) a couple and their teenage kids are subjected to an ordeal that has its roots in a notorious boys' homes scandal from Aotearoa's past.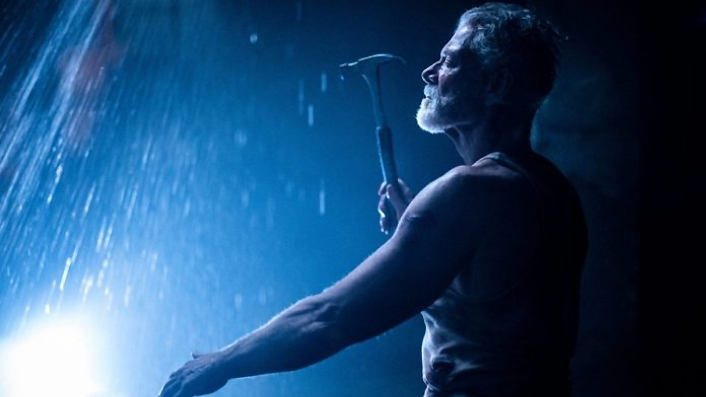 IN CINEMAS AUGUST 12
Fede Alvarez's 2016 horror hit Don't Breathe turned the tables on a trio of youngsters who tried to rob the wrong house, and in true horror fashion it's Stephen Lang's creepy "The Blind Man" who returns here.
While there are scant details available at this stage, the premise itself may turn the tables to… try and make us sympathise with a character who not long ago was making audiences squirm while wielding a turkey baster? Caring for a young girl who lost her parents in a house fire, The Blind Man is forced to leave his new home—a cabin in the woods—and pursue kidnappers who take her.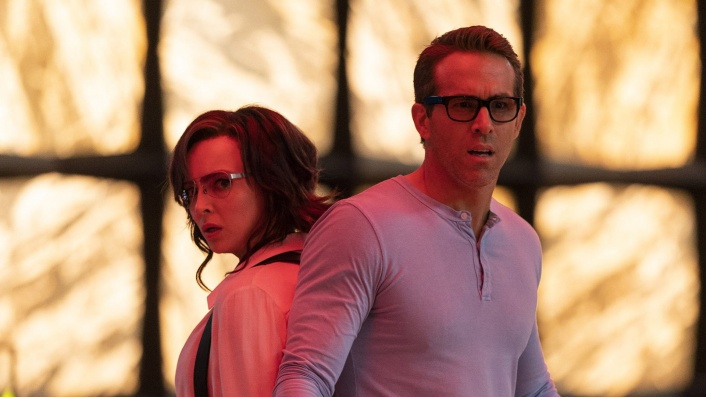 IN CINEMAS AUGUST 12
Think you've got it tough? In this action-comedy, Ryan Reynolds's character Guy discovers that he's a background character in an open-world video game (that looks like a hybrid of Fortnite and Grand Theft Auto) due to soon go offline.
Killing Eve's Jodie Comer and Aotearoa's Taika Waititi round out the cast as a newly heroic Guy finds himself in a race against time before his existence is shut down.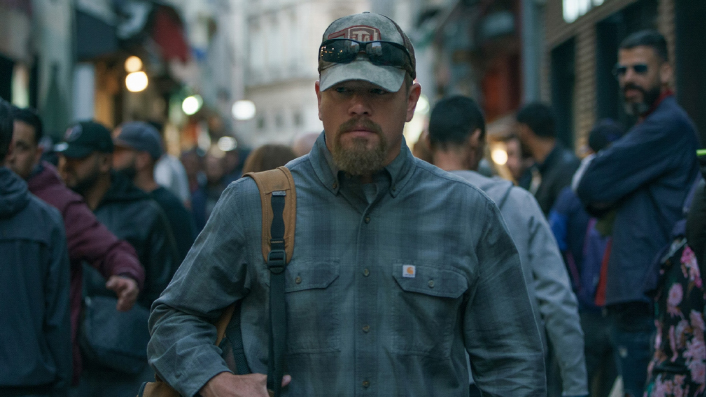 In cinemas August 12
Spotlight writer-director Tom McCarthy heads to France for this fictional drama, starring Matt Damon. Discovering his estranged daughter (Abigail Breslin) has been falsely(?) charged with murdering her partner, an Oklahoma oil worker (Damon) moves to France to clear her name.
With all her legal options seemingly exhausted, a father will need to decide just how far he's prepared to go to free his child.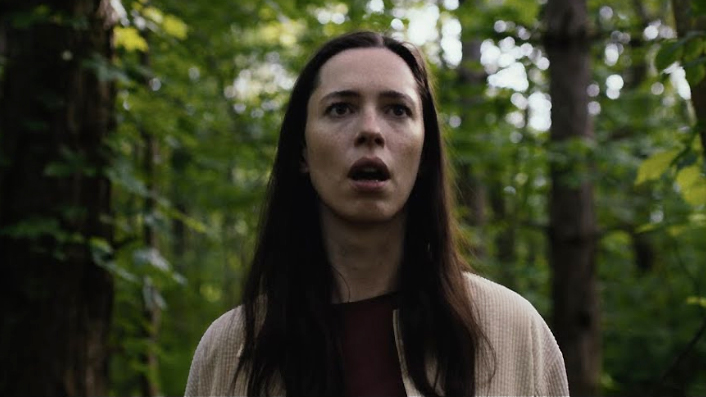 In cinemas August 19
Rebecca Hall (Iron Man 3) stars in this horror as a newly widowed woman left alone in the lakeside house built by her deceased husband. Troubled by visions in the house, Beth seeks answers in his belongings and past—but what she discovers is increasingly disturbing.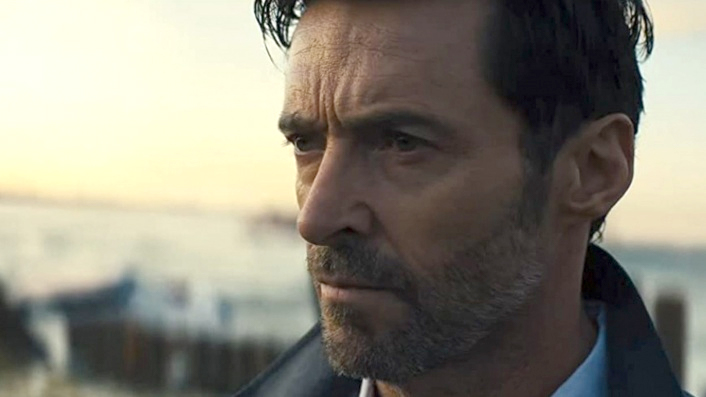 IN CINEMAS AUGUST 19
The writing-directing feature debut of Westworld showrunner Lisa Joy is a sci-fi romance about a private eye who has the ability to enter his clients' most cherished memories.
In a near-future setting, specifically a Miami flooded by rising seas, Nick Bannister (Jackman) uses his skills to find out the truth about Mae (Rebecca Ferguson), a woman he fell for who's been implicated in a series of violent crimes.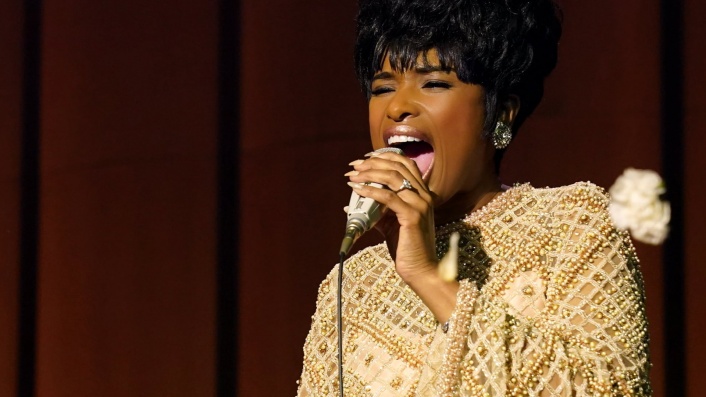 IN CINEMAS AUGUST 19
Oscar winner Jennifer Hudson (Dreamgirls) plays R&B legend Aretha Franklin in this long-gestating biopic that Franklin herself had been involved with until her death in 2018.
Recounting the incredible career and personal struggles of the Queen of Soul, the film restages key moments of Franklin's life, including her transcendent live performance captured in concert pic Amazing Grace. When one character says "I believe I have the chills", he's speaking for all of us.

IN CINEMAS AUGUST 26
Billed as a "spiritual sequel" to the 1992 horror, and produced and co-written by Jordan Peele (Get Out), Candyman is set in the now-gentrified Chicago neighbourhood where the Candyman legend began.
When an artist (Yahya Abdul-Mateen II, Watchmen) begins to explore the horrific details of what happened earlier as an inspiration for his work, he's paving the way for an all-new wave of terror.