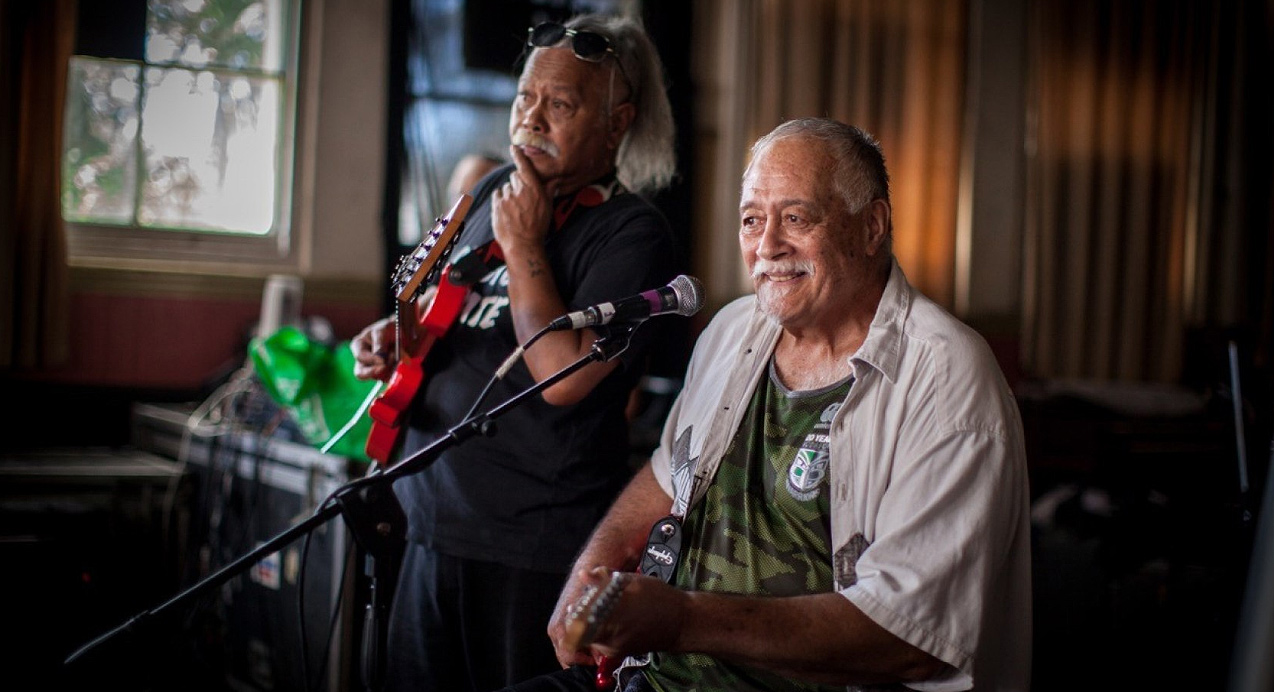 Herbs: Songs of Freedom director on his doco about local music legends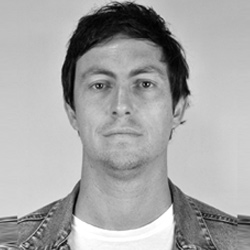 ---
NZ Music Hall of Fame inductees Herbs are celebrated in new doco.
A new documentary on legendary New Zealand reggae group Herbs is on wide release after its world premiere at the NZ International Film Festival.
Herbs: Songs of Freedom celebrates the men from different islands in the South Pacific who gave voice to a generation and the issues of the time through their iconic music. Director Tearepa Kahi answers our questions about his film.
---
FLICKS: Describe your film in EXACTLY eight words.
TEAREPA KAHI: "Uncles, slaying dragons, with big loud red guitars!"
The history of Herbs is interwoven with so much history of Aotearoa. Was it an intimidating prospect to encapsulate this in a feature-length documentary?
It's important to think you know the answers and more important to realise you don't. I felt I had a strong grasp of certain characters, relationships, and events going into the story, but the story evolved and thankfully replaced everything I knew. The people, the place and the music guided the story and its form. I still feel like a fortunate passenger.
How critical was the socio-political dimension of their music to you as a filmmaker?
I'm always interested in how the artist responds to crisis and how a community responds to a challenge. My personal position in all my stories is the underdog. Seeing Herbs chant down Babylon and slay dragons over the years broadens the idea of change and transformation and how it can be achieved.
What's your first memory of their music?
Cruising around Papanui, on my blue Morrison BMX, singing Long Ago. It was a line that found you wherever you were, whatever you were doing.
Sign up for Flicks updates
What unexpected places – literally or thematically – did the film take you along the way?
The healing power of their music and its origin. Dilworth Karaka wrote in a letter, "We were up on Bastion Point for 506 days, through the cold and the rain. And the only thing that kept us together, was the music". The other surprise surfaced during the shoot itself—the extent of various hardships on band members, but how important this moment became to each of them as they sang with and for each other, one last time.
Which interviews and pieces of archival footage made the most emotional impact on you during production?
Michael Littlewood, an Aucklander with a super 8mm camera happened to roam up to Bastion Point on day 507 of the occupation. My teacher Merata Mita and her peers are responsible for the iconic footage of that eviction day that will forever be etched in our national psyche, but Michael's footage is a missing piece of the jig-saw and it captures the same moment from a very casual and human perspective. It literally widened our lens of May the 25th.
Is there a younger equivalent of Herbs today? What obstacles might stand in their way?
The Herbs bloodline runs throughout all Aotearoa Reggae and the Pacific. Thankfully no one walking down K-Rd will be deported based on their Pacific Island heritage, so the times have necessarily shifted. As a country, we're woke, because of Herbs and many other parts of the movement. But singing, full voice, against injustice or standing up as the underdog will always be what makes reggae, REGGAE, which is in itself a commitment to confronting obstacles and overcoming challenges, wherever they may be.
What's one Herbs record that everyone should listen to from start to finish?
Whats' Be Happen [just recently reissued on limited-edition vinyl] is a masterpiece! It's an album where the streets of an ignored Auckland rose up and said, "We're here too!" It was undeniable and still is, and so much has stemmed from that stance.