The Man Who Fell to Earth is 2022's other quality sequel to a decades-old film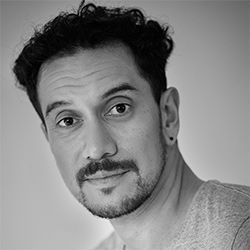 ---

Academy Award-nominated actors Chiwetel Ejiofor and Naomie Harris star in sci-fi series The Man Who Fell to Earth—stream it on Neon from 21 July. A follow-up to the cult classic film starring David Bowie, the series contains some big themes and social commentary boosted by impressive special effects, writes James Nokise.
David Bowie, musical genius and artistic shapeshifter, only acted in a dozen or so feature films yet somehow managed to find himself taking on roles such as Andy Warhol, Nicholas Tesla, Pontius Pilate, an iconic Goblin King, and of course his movie debut, The Man Who Fell to Earth.
That first starring role, where he plays an alien (who picks up the name Thomas Jerome Newton) arriving in the United States to save his planet but ending up a disillusioned addict who is captured by and tortured by the government, earned Bowie a Saturn Award for best actor and led to The Man Who Fell to Earth becoming a cult classic.
Fast forward 46 years and Paramount have produced a visually stunning new series that isn't just a spiritual successor to the 1976 feature, but a genuine sequel. That does not make the original film required viewing, though that will provide a bit more context to some of the stranger happenings on screen.
Chiwetel Ejiofor (Doctor Strange, 12 Years a Slave) stars as a new alien that arrives on Earth seeking to save his and Newton's home-world of Anthea from disaster. He ends up taking the name Faraday as he searches for two people, Thomas Jerome Newton, and Justin Falls, a genius nuclear physicist played by Naomie Harris (Moonlight, No Time to Die).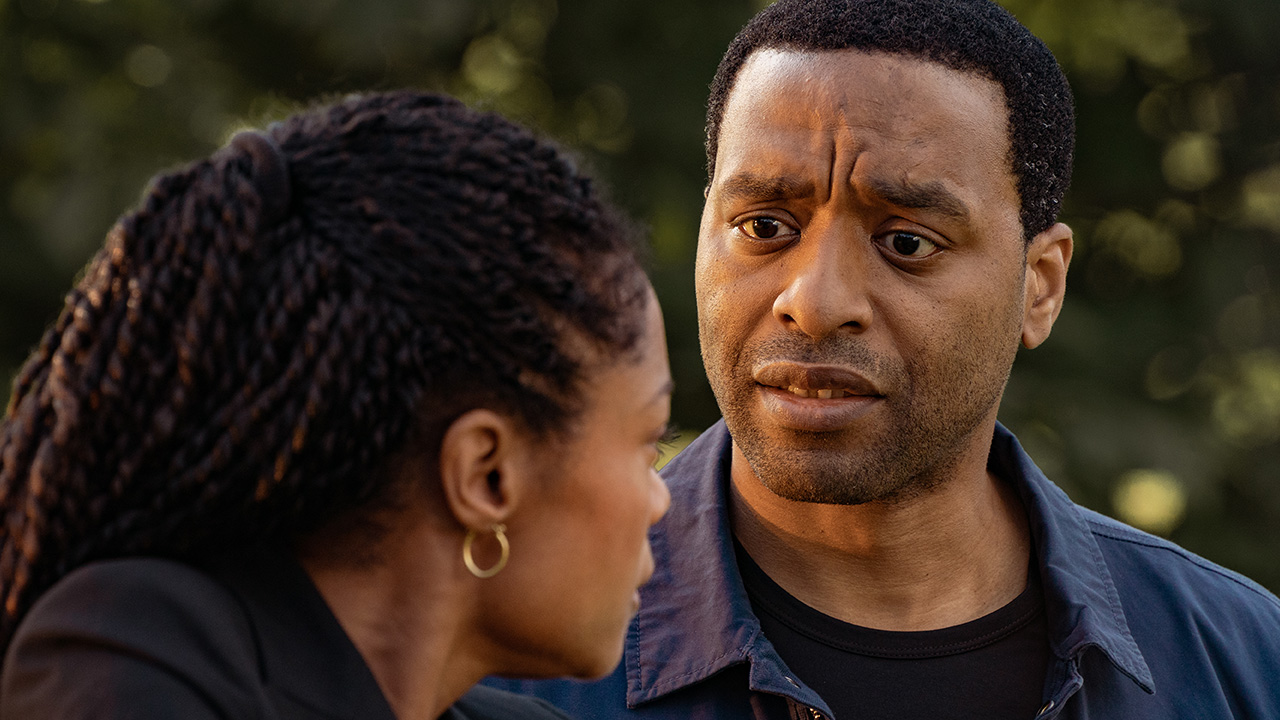 Right from the outset, The Man Who Fell to Earth makes it clear that, for all the spectacle of a sci-fi drama, this is a political show examining the modern United States. That will be no surprise for fans of both the film and the original novel by Walter Tevis (The Queens Gambit).
In his 1963 book, Tevis examined the environment of paranoia created by the Cold War, as well as lamenting a generation in the '50s, scarred by global conflict, with loneliness and addictions that consumed people. Likewise, in the 1976 film, director Nicholas Roeg examined the effect of mass media on an increasingly materialistic society and the alienation of the social elite from the rest of the world.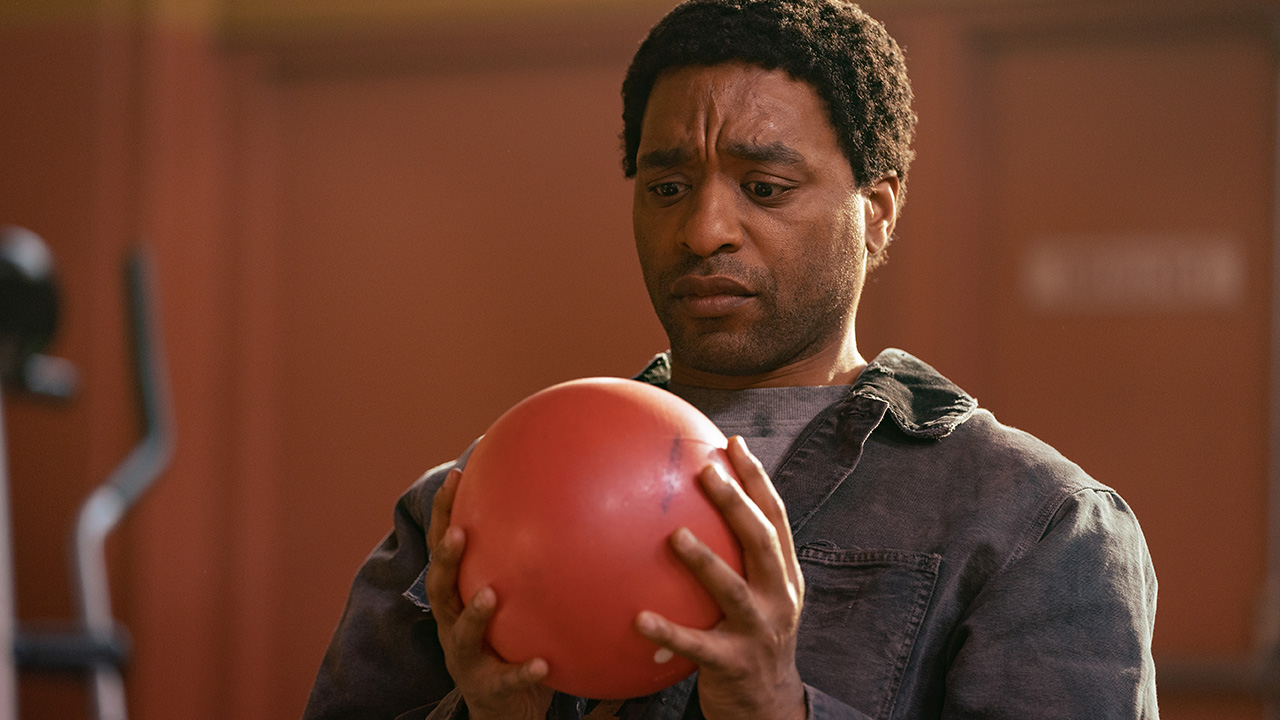 2022's The Man Who Fell to Earth embraces this legacy of social critique in the opening minute, with Faraday stating:
"I came here because my choice was simple; live or die. I am an immigrant, a refugee."
Within six minutes he is almost shot, and eventually tasered, by the police. Money is simply the thing he has to give to people to get what he really wants. Water is more precious than anything. Government agents serve again as the initial antagonists, with suitably shadowy motives.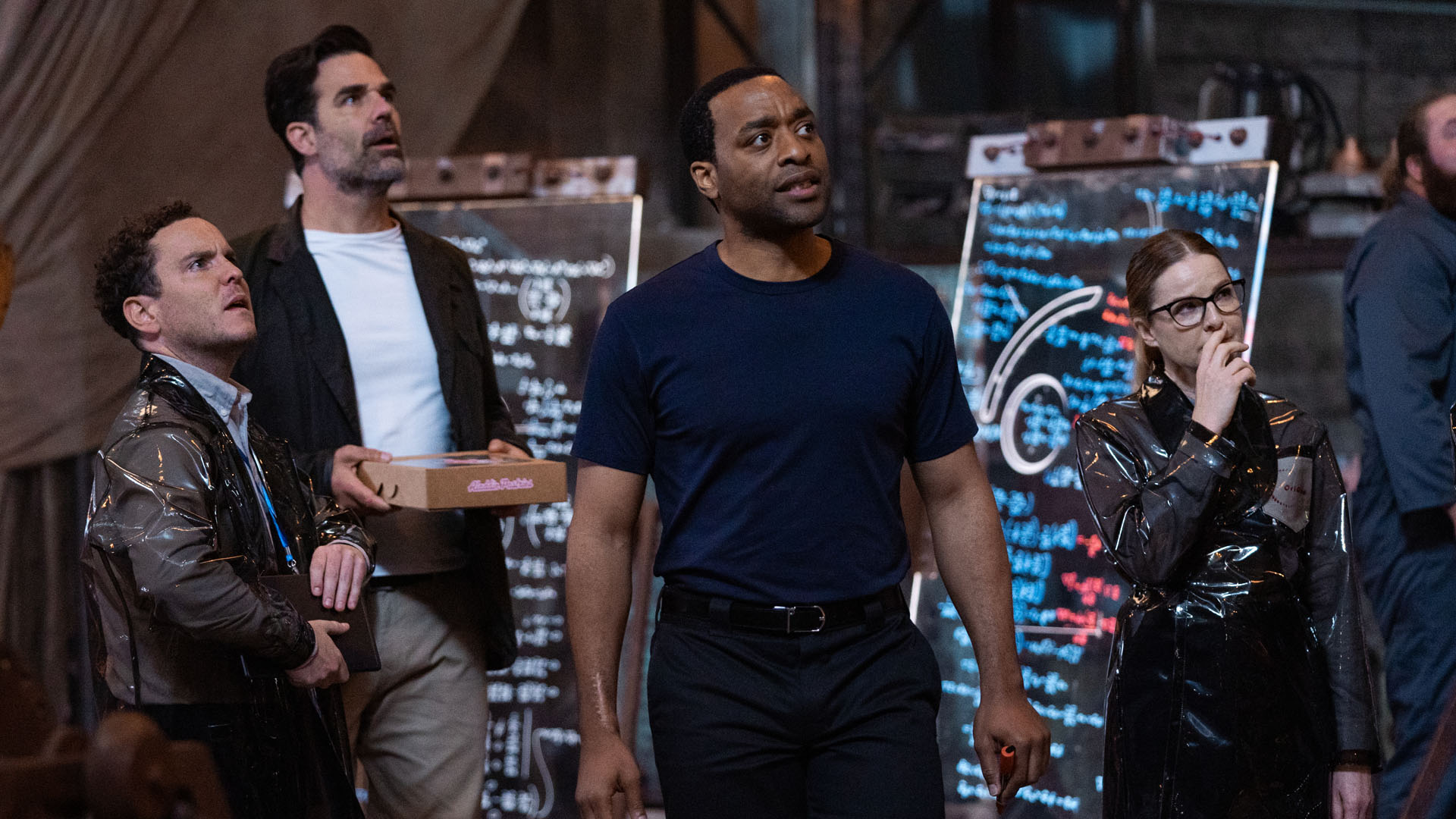 Series creator Alex Kurtzman (Fringe, Star Trek: Discovery) further interrogates the current attitudes within the United States by looking at how they see immigrant families, climate change, and the hardships of the working class. Faraday will eventually become a secretive billionaire accused of tyrannical behaviour, and the series begins with him retelling his origins to an excited live and online fanbase.
Sign up for Flicks updates
Meanwhile, Justin Falls is an industrial waste cleaner struggling to make ends meet as she supports both her elderly father and young daughter. She is also a scientific genius specialising in nuclear physics who, for reasons later explained, can't get a good-paying job. Her father Josiah, played by Clarke Peters (The Wire), was an immigrant from the Bahamas whose visa made him legally an "alien of extraordinary ability".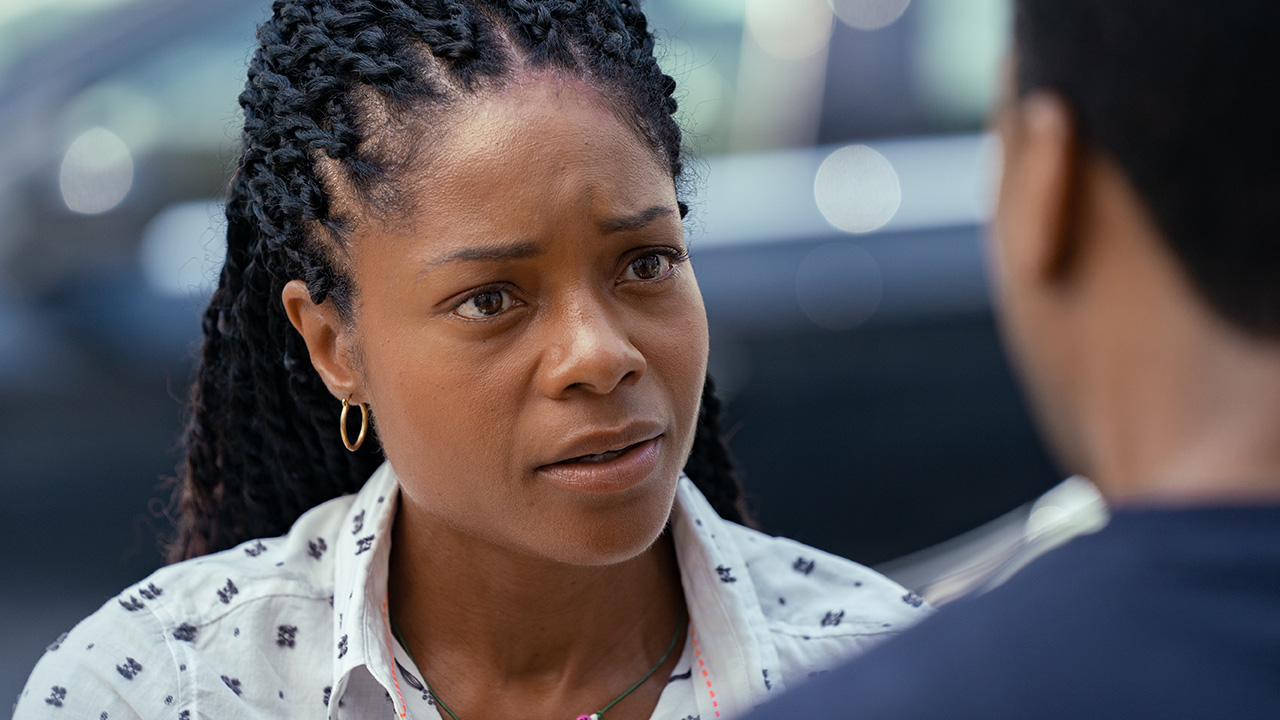 However, the government can't find his papers, so Justin is forced to beg for double cleaning shifts to cover his medical care. Newcomer Annelle Olaleye (Ted Lasso) plays Justin's daughter Maria, an inquisitive and outspoken child doing her best to emotionally support her elders. The three work as a team and that family dynamic is an important part of the series' evolution.
Faraday is not a loner like Newton. He has a family waiting for him back on Anthea. A man trying to save their planet is one thing, but a man trying to save his children provides an intense drive other iterations have not had. The initial tension between Falls and Faraday is that of wanting to help their respective families and feeling they cannot help each other because of that pressure. Ejiofor and Harris are both so good at jumping from charm to desperation that if the show was just an hour of them talking to each other, it would still be pretty damn good.
Whereas the book and film both looked primarily at loneliness, this new series focuses more on loss. What do humans lose to modern society? What is being lost? What can be lost? How do people deal with loss? What lengths will they go to in trying to prevent loss? It even starts with that most basic and jarring loss an immigrant can feel in a new community; the loss of easy communication and cultural familiarity.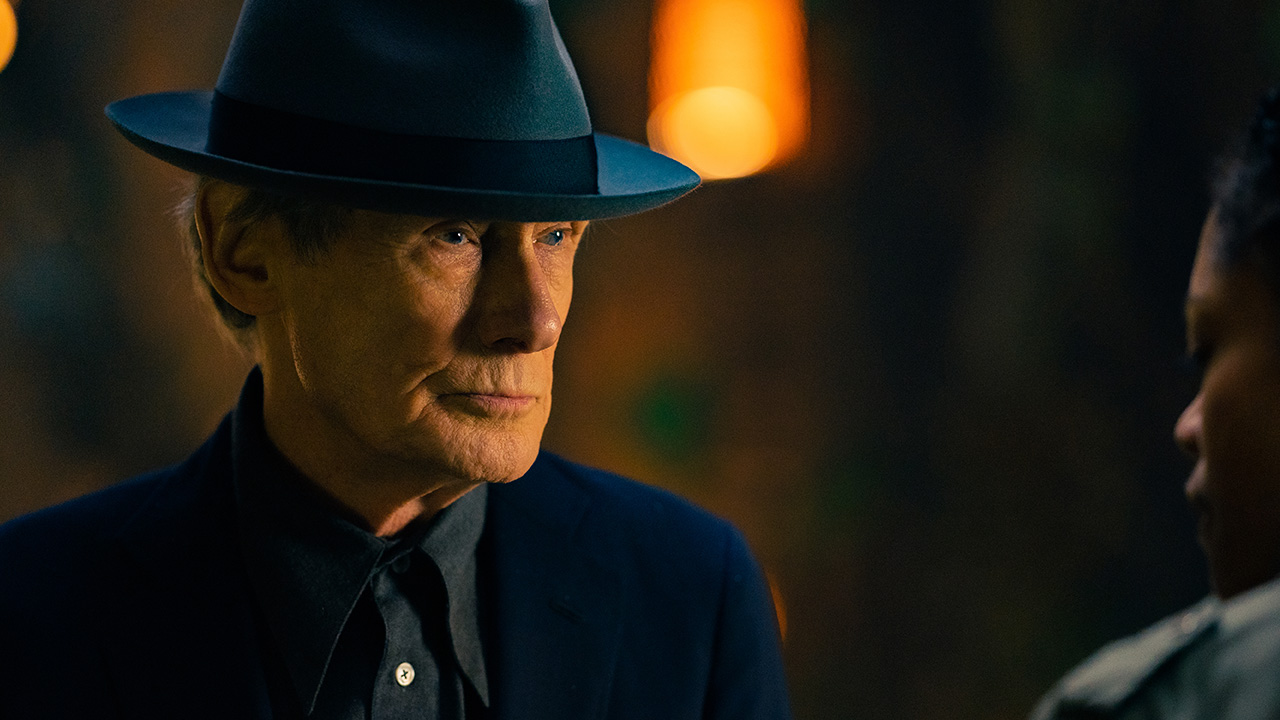 Kurtzman makes sure that between the social commentary and big themes, there are flashbacks to a ravaged homeworld, sprouts of mechanical genius, and the occasional alien miracle thrown in. There's both soulful singalongs in drive-throughs and dream conversations in tornadoes. The special effects quality and styling are what you would expect from seasoned veterans who've helped make some of the biggest sci-fi hits this century. It marks the second time this year, after Top Gun: Maverick, that a quality sequel to a decades-old film (as opposed to a reboot) has unexpectedly appeared.
And what about Thomas Jerome Newton? What has happened to him in the 40 years since the events of the film? Perhaps more importantly, who do you cast to play a role David Bowie made iconic? The short answer is "no one", though no doubt someone somewhere is putting together a Bowie biopic pitch with Timothée Chalamet as the lead. If there is one British actor though, who could pull off an older, more cynical version of the original performance… it's Bill Nighy.
The producers have given a nod to the absence of Bowie in the series by naming each of The Man Who Fell to Earth's ten episodes after one of his songs. Sadly there is no episode called Dance Magic. Maybe that's for season two.