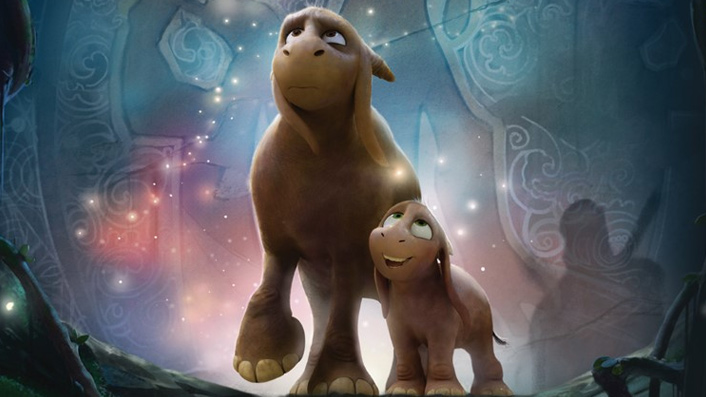 Mosley and NZ's world-class animation studio hidden in Snell's Beach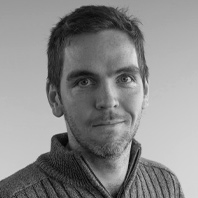 ---
Liam Maguren writes about the rise of Kiwi animation studio Huhu, their upcoming feature Mosley (in cinemas 10 October), and the Pixar veteran who moved to New Zealand especially for the production.
It's becoming harder to find big-screen family films that put storytelling over product recognition. This year alone carries two Disney remakes (Aladdin, The Lion King), three sequels (Frozen 2, Angry Birds 2, Secret Life of Pets 2), some toy commercials (UglyDolls, Playmobil), a sequel to a toy commercial (The LEGO Movie 2), and whatever category Detective Pikachu falls under.
Refreshingly, New Zealand-made animated adventure Mosley isn't a remake, or a sequel, or based on a plushie. It is, first and foremost, designed to tell an original story to kids, one that writer-director Kirby Atkins spent roughly two decades on.
The tale centres on animals called Thoriphants, a cross between horses and elephants with intellectual capabilities that allow them to understand and talk to humans. However, men being greedy men, these animals are mistreated for their labour. One of them, the titular Mosley, comes across ancient drawings that hint at a hidden past—Thoriphants with hands, standing upright—and that history might hold the key to a better future for Mosley's people.
Sign up for Flicks updates
With themes surrounding whakapapa and respect for the natural world, Mosley has a bold message to share. It also highlights the importance of historical knowledge, which proves timely with the government recently making Aotearoa history a compulsory subject in NZ schools.
Then there's the opening scene, an emotionally impactful moment that could be compared to Bambi's mother being shot or Mufasa falling to his death.
Atkins' thought-provoking story and willingness to not talk down to kids could make Mosley a cult children's classic—in line with the likes of The Land Before Time, The Dark Crystal, and the recent adaptation of The Little Prince currently on Netflix.
It's also the third animated feature in Aotearoa cinema history, produced by a world-class animation studio tucked away in Snell's Beach.
Huhu Studios producer Trevor Yaxley spoke to me over the phone about the company and the upcoming film. He's also Chairman and CEO, though he sounded more like a friendly school teacher with his lovely demeanour and infectious enthusiasm for Mosley.
"It was a huge leap," Yaxley said about their big-screen production. Ever since the studio's success with '90s TV sensation Buzz and Poppy, watched by over 100 million kids, Huhu's hikoi has been full of milestones—including collaborations with the likes of DreamWorks. In comparison, Mosley's their mile-boulder.
Though the production rested in Huhu's hands, Yaxley spoke very fondly of their collaborators at China Film Animation. "We're like family, now." And such a collaboration could only be possible with the introduction of fibre internet in Warkworth just a few years ago.
Unsurprisingly, the prospect of starting an animation studio in Snell's Beach—an hour's drive north from Auckland City—seemed like utter madness. However, roughly three decades on, Huhu's reaping the benefits of being in a small, quiet area that avoids the hustle and bustle of the CBD. "People love coming here."
One such person, equally passionate editor Kathy Toon, made the extraordinary move from Pixar Studios to Huhu for Mosley. Like Yaxley, Toon fell in love with Atkins' script and has been attached for years.
Unlike editing for live-action features, animation editors like Toon are a lot more involved with the filmmaking process before post-production begins. They can even suggest adding scenes for pacing or tonal reasons.
"I can't speak for other editors, but I edit from a place of rhythm and emotion," Toon remarked. It's immediately evident, too. Outside of her work assisting Pixar features Finding Dory and Toy Story 4 (as well as numerous DreamWorks productions beforehand), Toon's talents were on full display in the surprisingly mature Pixar short Borrowed Time.
Nominated for Best Animated Short Film at the 2017 Academy Awards, the seven-minute Western told the story of a grief-stricken sheriff on the edge of a cliff recalling a haunting childhood event. Jumping back and forth between two moments of time while balancing tension with depression, Toon orchestrated an effortless edit with an emotionally-charged story.
Borrowed Time proved "very significant" in Toon's career, with Pixar legend Andrew Stanton personally saying to her: "You nailed it."
Mosley should prove even more significant for Toon and Huhu Studios. Putting old-fashioned storytelling first, the film itself abides by the idea of reclaiming history to defy the forces of today. In a market saturated with branding and merchandise, Mosley is an animated family film that stands upright on its own two feet.