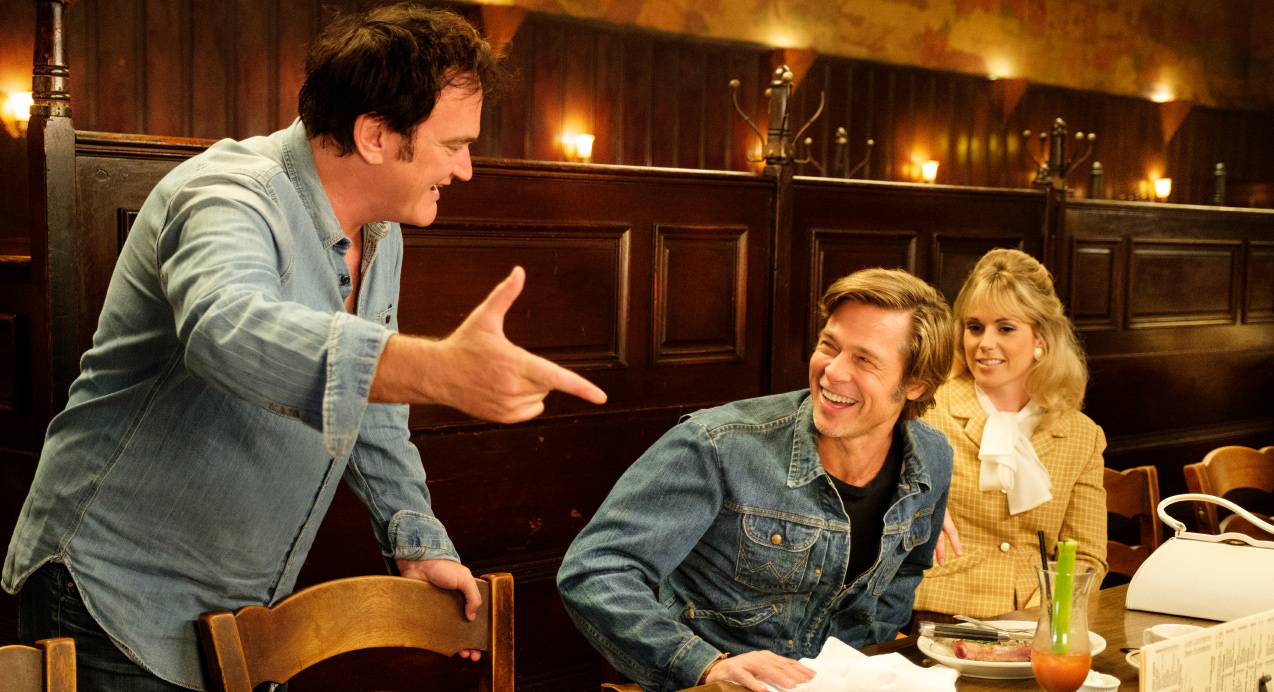 Once Upon a Time in… Hollywood and Tarantino's love of Hollywood history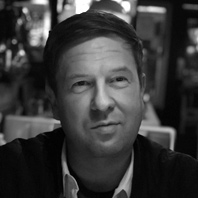 ---

It's well-known that Tarantino's latest film (out August 15) celebrates Hollywood. Without delving into spoiler territory, Dominic Corry explains more while also looking at the director's obsession with movie history throughout his career.
All major directors are heavily informed by the movies that came before them, but there's arguably no modern filmmaker for whom cinematic history plays a more central role than Quentin Tarantino.
Tarantino has always worn his pop-culture obsession on his sleeve and all his movies reflect that, but none more so than his latest effort, Once Upon a Time in… Hollywood.
From the title on down, the new film projects a huge affection for a recent period in film (and television) history, and could only have been made by a savant-level pop-culture historian like Tarantino.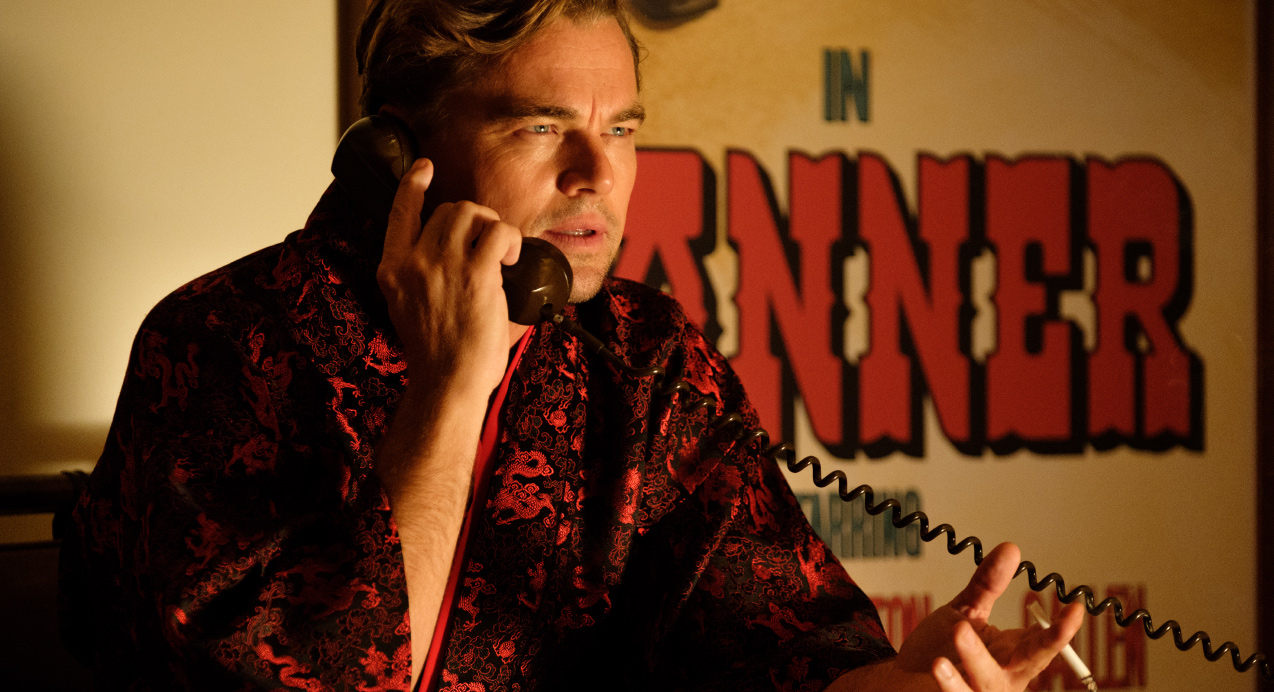 Leonardo DiCaprio leads the 1969-set film as Rick Dalton, an actor best known for starring in a late-'50s/early '60s Western show called Bounty Law. As Tarantino recently told us, he relished in filling out Dalton's fictional filmography, and they provide some of the most fun moments in the film.
Bounty Law is a fictional riff on any number of shows, from Maverick (1957-62) to The Virginian (1962-71) to The Rifleman (1958-63), but we also see Dalton show up as a seamlessly-integrated guest villain in the real-life show The F.B.I. (1965-74).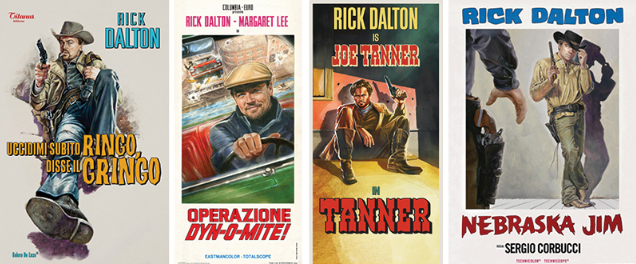 Rick has also made several (fictional) movies, which range from Inglourious Basterds-esque World War II man-on-a-mission flick The 14 Fists of McCluskey to the Italian-shot spy movie Operation Dynamite, alongside a number of spaghetti westerns.
But the absolute highlight of Dalton's fictional acting career is a scene which didn't make it into the Cannes cut of Once Upon a Time in… Hollywood. It involves Rick's potential participation in a real-life 1960s movie classic, and it's one of the most film-nerdiest things Tarantino's ever done. Which is really saying something. We wouldn't dare reveal it here, but when the moment shows up in the film (you'll know it), just remember: those Cannes poshies never got to see it.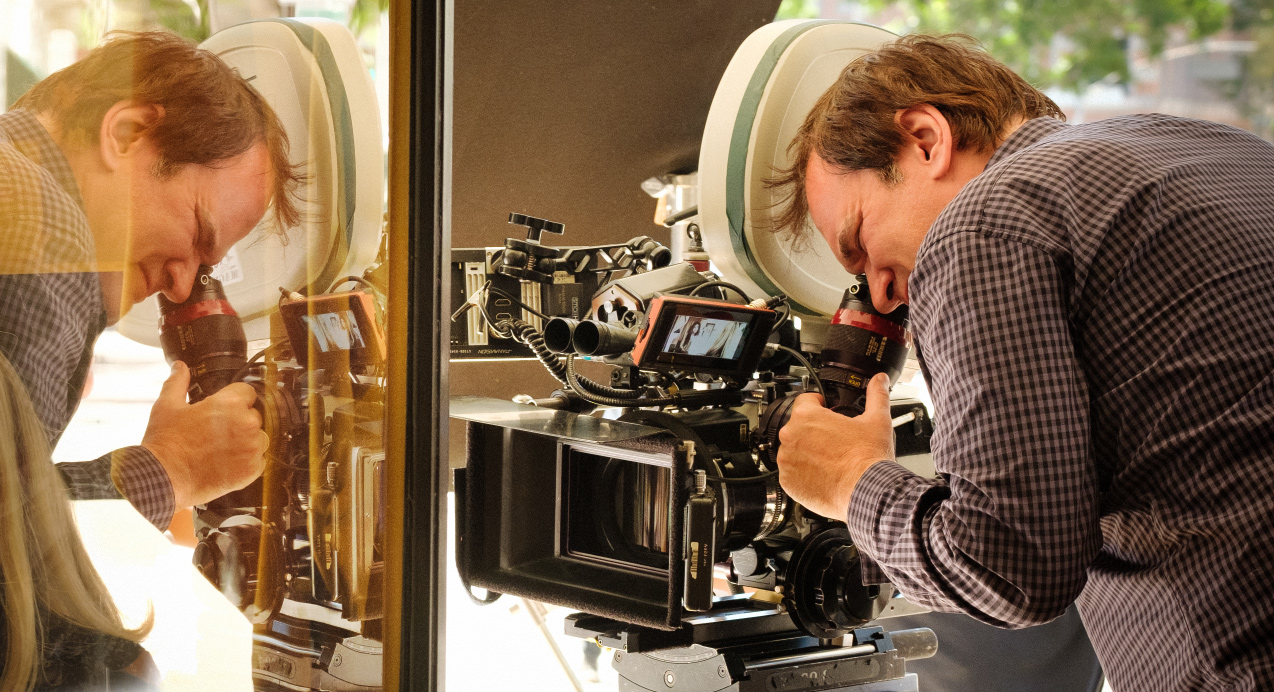 The other main character in Once Upon a Time in… Hollywood is Dalton's stunt double, Cliff Booth, played to rugged perfection by Brad Pitt. Although Tarantino cites multiple inspirations for the two characters, it's difficult not to draw a connection between Dalton and Booth's relationship and the long partnership between Burt Reynolds and his own stunt double Hal Needham, who eventually went on to direct many of Reynolds' biggest hits.
Margot Robbie also stars in the film as real-life actor Sharon Tate, who in 1969 was on the verge of becoming a major star, but ended up going down in history for much more tragic reasons. At the time of her savage murder at the hands of the Manson family, Tate was married to Polish filmmaker Roman Polanski, white-hot off the back of this 1968 smash hit Rosemary's Baby.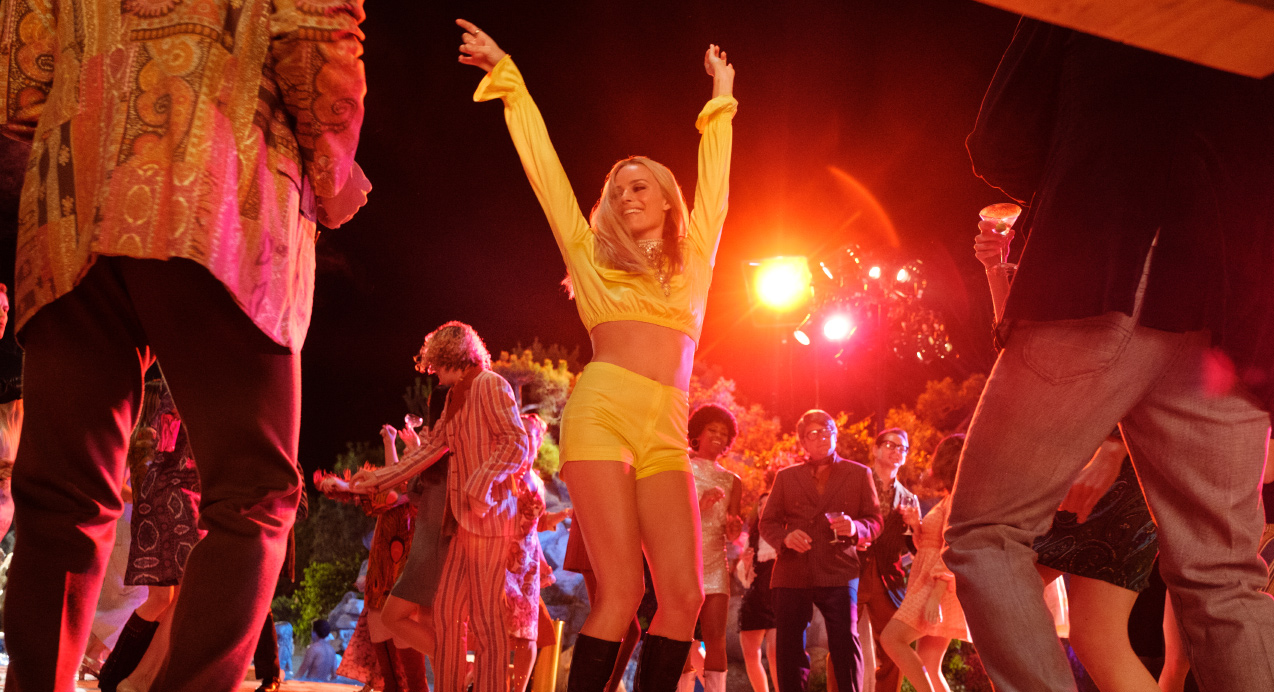 Beyond all these cultural reference points, Hollywood history informs Once Upon a Time in… Hollywood in terms of pure geography as well, with Tarantino re-dressing various iconic parts of Los Angeles to practically re-create 1969 on a scale almost unheard of in this era of CGI sets.
There are many other ways in which Hollywood history makes its way into Once Upon a Time in… Hollywood, but they should be experienced first-hand while watching the film. To celebrate the release of what is in many ways the apex of Tarantino's obsession with movie history, we are going to look at some other examples of how it informs his previous movies.
---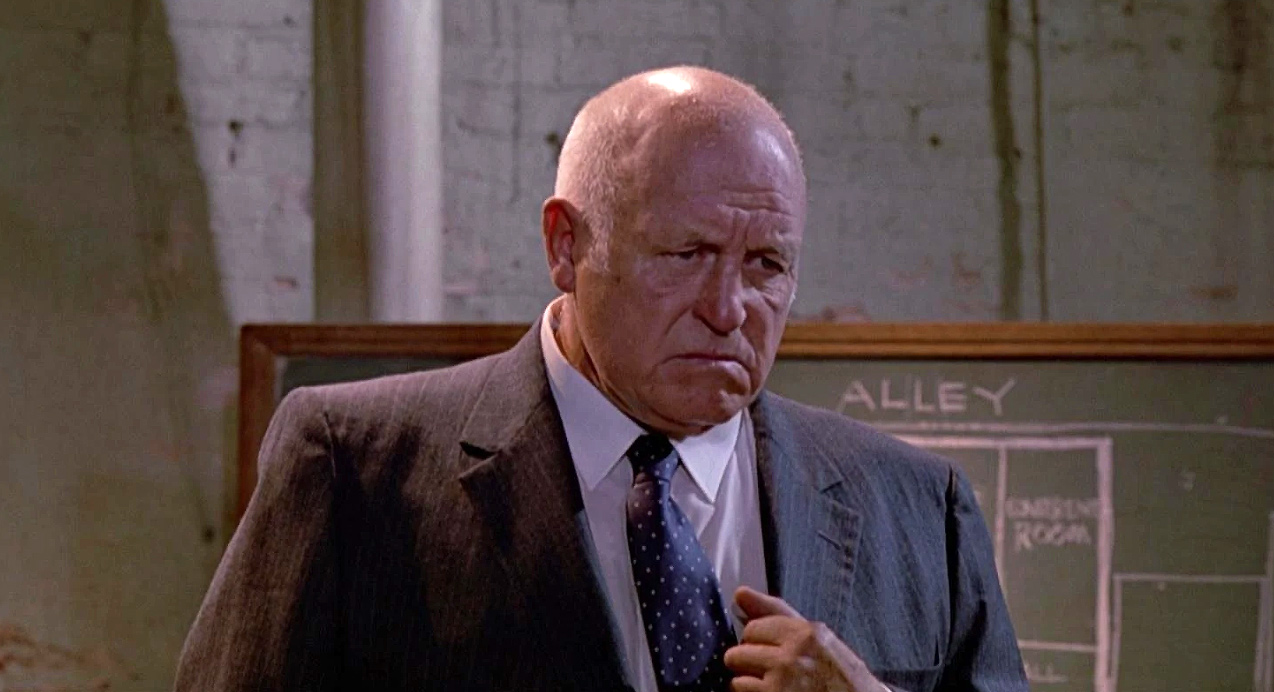 In addition to revealing an affection for Hong Kong crime movies, the entirety of Tarantino's scorching debut film benefits from existing within long-held film noir and gangster movie tropes. The film has a direct connection to classic gangster cinema via the hulking Lawrence Tierney—who plays the hulking Joe Cabot, organiser of the central heist and father to Nice Guy Eddie (Chris Penn). Tierney, accurately described as resembling The Thing from the Fantastic Four at one point in the movie, starred in a string of crime pictures in the '40s and '50s, most famously playing the title role in the 1945 bank-robber true crime classic Dillinger (1945).
---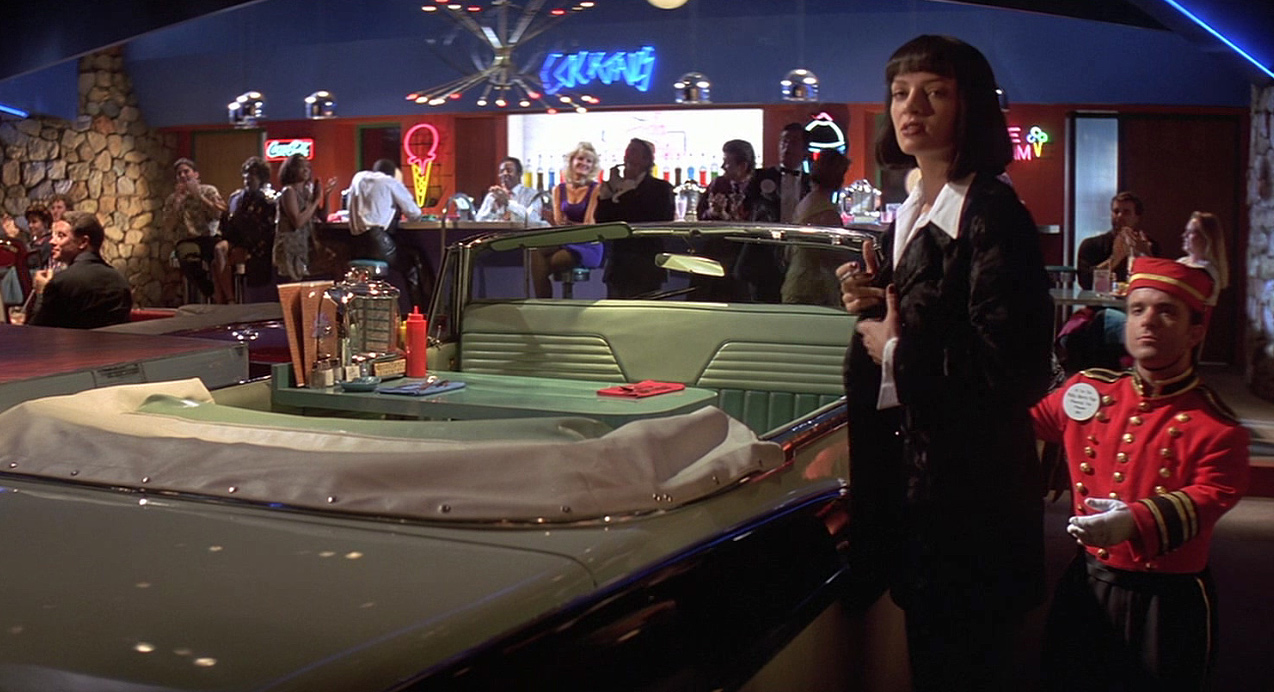 Like its predecessor, Tarantino's break-out movie gains much of its power from subverting classic gangster/crime movie tropes, but Tarantino's next-level film nerdery really started to show in one of the film's signature set-pieces: the "date" between hitman Vincent Vega (John Travolta) and gangster's moll Mia Wallace (Uma Thurman) at Jack Rabbit Slims, a '50s Hollywood-themed diner that is probably the closest we'll ever come to seeing what it looks like inside Tarantino's brain.
Tarantino's affection for pointed pop-culture referencing really made itself known in this scene when Travolta corrects Thurman after she mixes up her 1950s bombshells. In the mid-90s, there weren't many directors in 1994 who were going out of their way to point out the differences between Marilyn Monroe and Mamie Van Doren. Subsequent to this film, that kind of specificity became de rigueur.
Sign up for Flicks updates
It's also worth noting that Tarantino borrowed his "glowing item in suitcase" at the centre of Pulp Fiction from the finalé of the 1955 Mike Hammer classic Kiss Me Deadly, which starred Ralph Meeker, one of the inspirations for Rick Dalton in Once Upon a Time in… Hollywood.
We haven't even gotten to how the backwoods classic Deliverance (1972) informs Pulp Fiction, but perhaps it's best we leave this one here…
---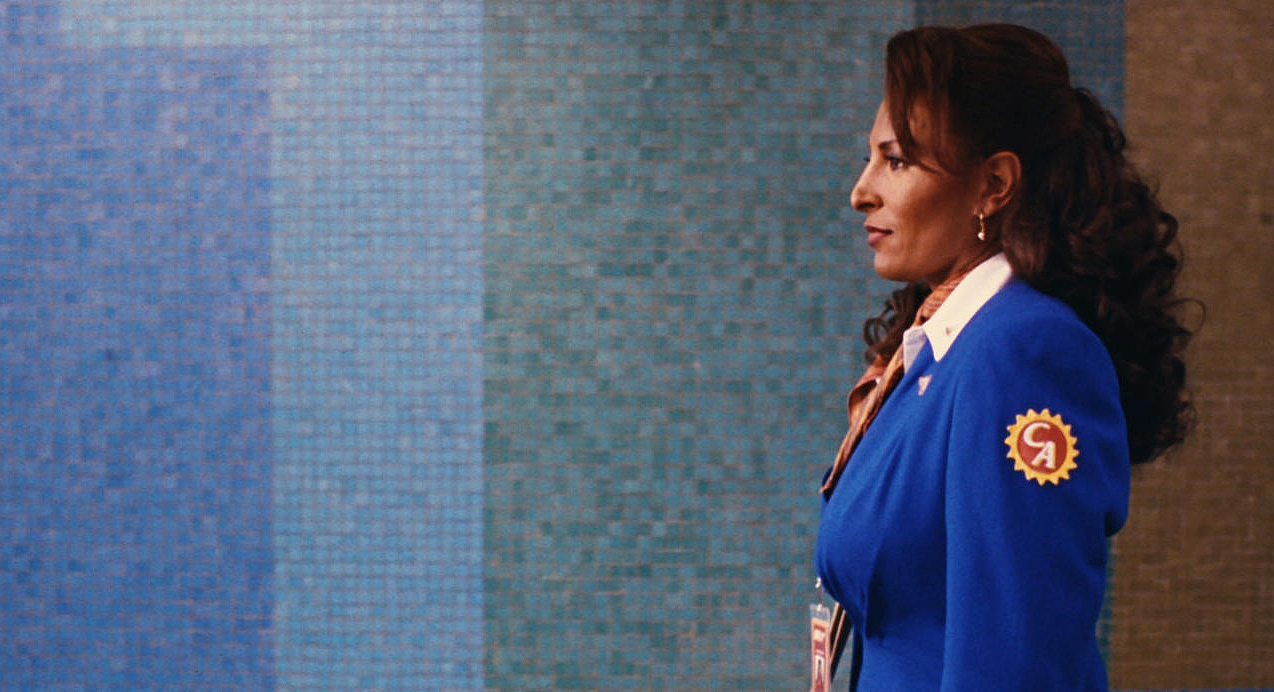 Although it was adapted from a novel by legendary crime novelist Elmore Leonard, Tarantino's least-talked about movie exists as an ode to its leading lady Pam Grier, the iconic star of blaxploitation classics such as Foxy Brown (1974) and Coffy (1973). Tarantino has always been a vocal fan of this kind of 1970s cinema, and although Jackie Brown isn't really an example of the form, his love for it comes through loud and clear.
The film also memorably utilised the title track from the 1972 Harlem-set crime drama Across 110th Street in an opening credits sequence that arguably represents a (more colourful) riff on the start of 1967's The Graduate.
---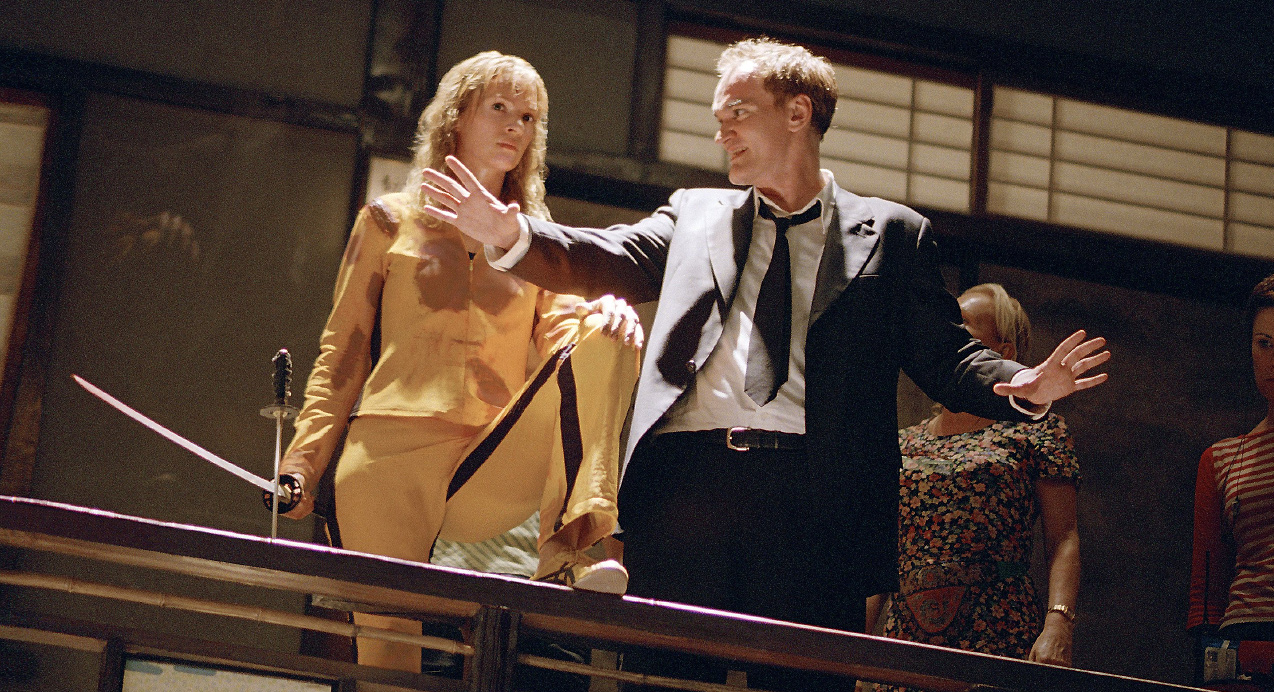 Tarantino's two-part revenge tale is the perfect fusion of two of his biggest influences: director Sergio Leone and the entire kung fu genre. From the former, the director of western classics like The Good, The Bad and the Ugly (1966) and Once Upon a Time in the West, he gets the operatic staging and extreme close-ups, from the latter, he gets wire-assisted action, honour-driven vengeance, and a variety of colourful settings and characters. Plus he chucks in a little anime here for good measure.
---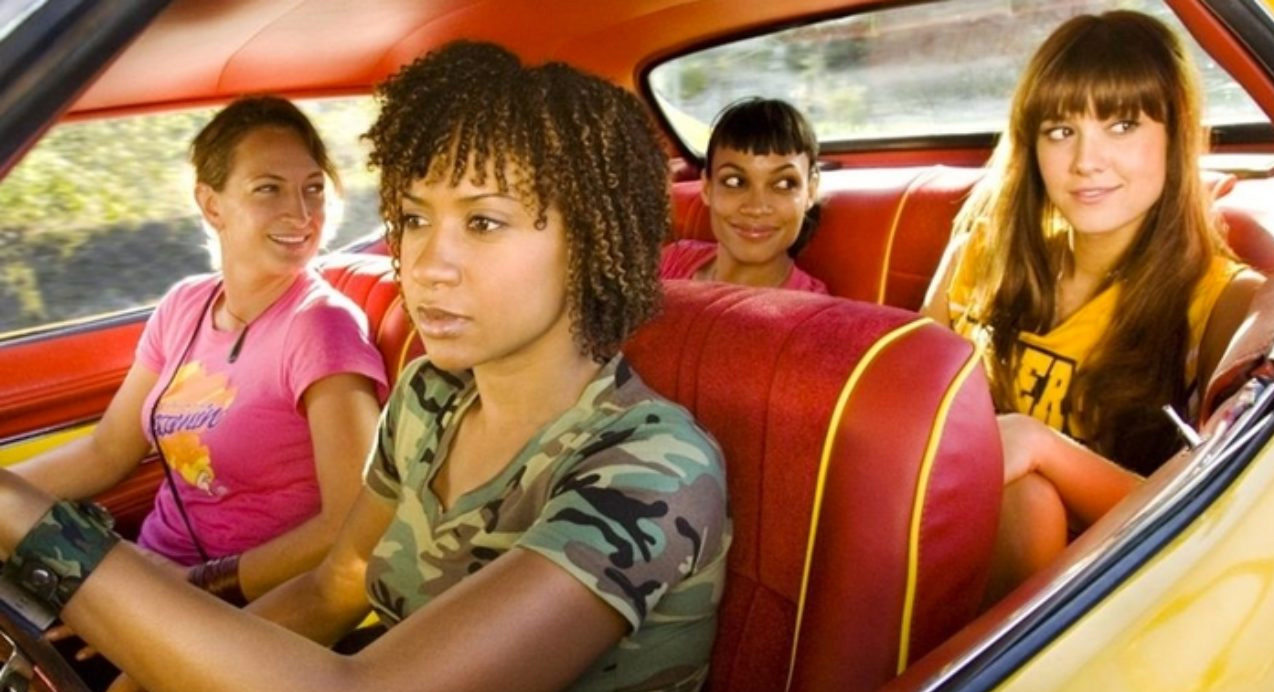 Tarantino's interest in stunt people, something that very much drives Once Upon a Time in… Hollywood, was first given form in this action thriller. Death Proof was originally released as one half of the grand Grindhouse movie experiment in the States before being separated from Robert Rodriguez's Planet Terror for international release.
Although it's probably the oddest film in his canon, Tarantino is clear in his affection for a certain kind of exploitation thriller. And cheerleader movies. He also provides a great showcase for New Zealand stunt performer Zoë Bell, who had doubled Uma Thurman on Kill Bill. Tarantino became so enamoured of her classic Kiwi charms on that he got her to essentially play herself in Death Proof, and she's amazing.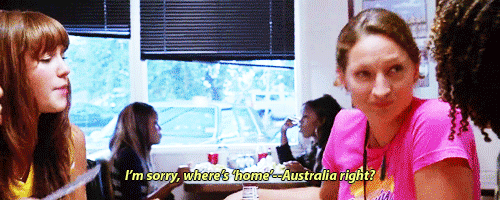 ---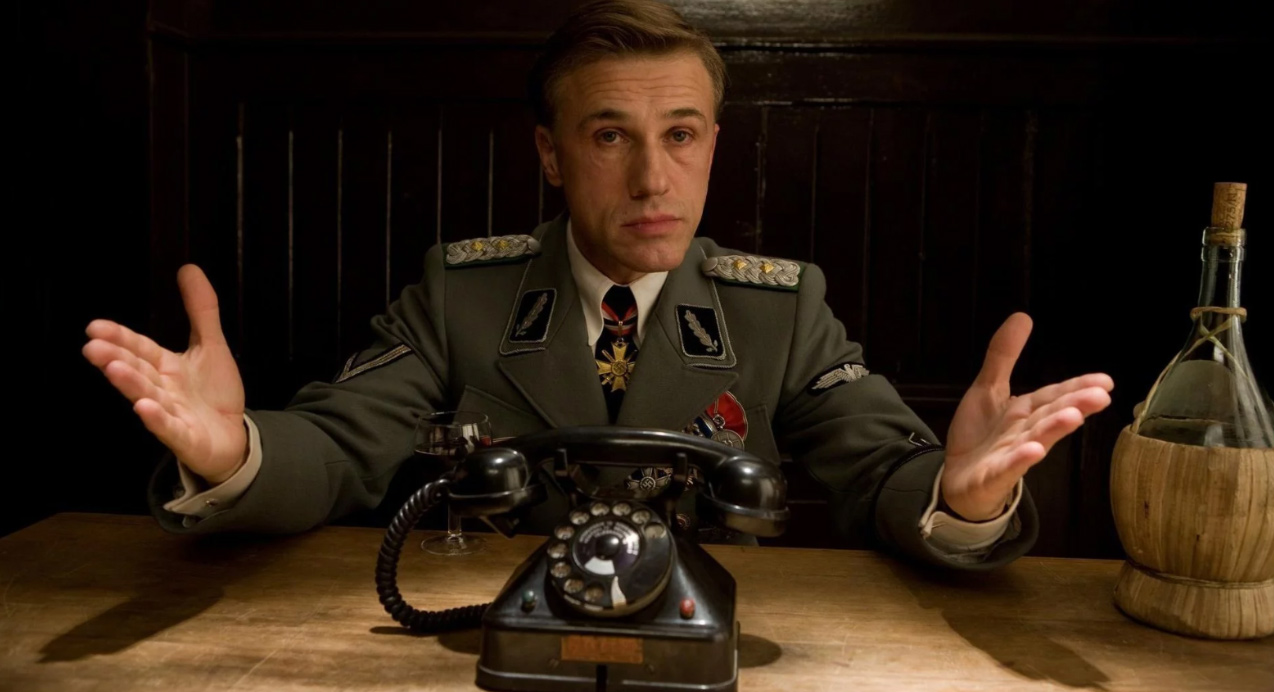 Marketed (and perhaps conceived) as a man-on-a-mission World War II film along the lines of The Dirty Dozen (1967) or Kelly's Heroes (1970), or indeed 1978's The Inglorious Bastards (of which this isn't a remake), Tarantino's 2009 film gains much of its power for how it ends up not really being one of those films, despite the obvious influence. It was the director's first run at utilising revisionist history as a narrative device in his filmmaking, something that carried through to his next film, and many have speculated it will come into play in Once Upon a Time in… Hollywood.
---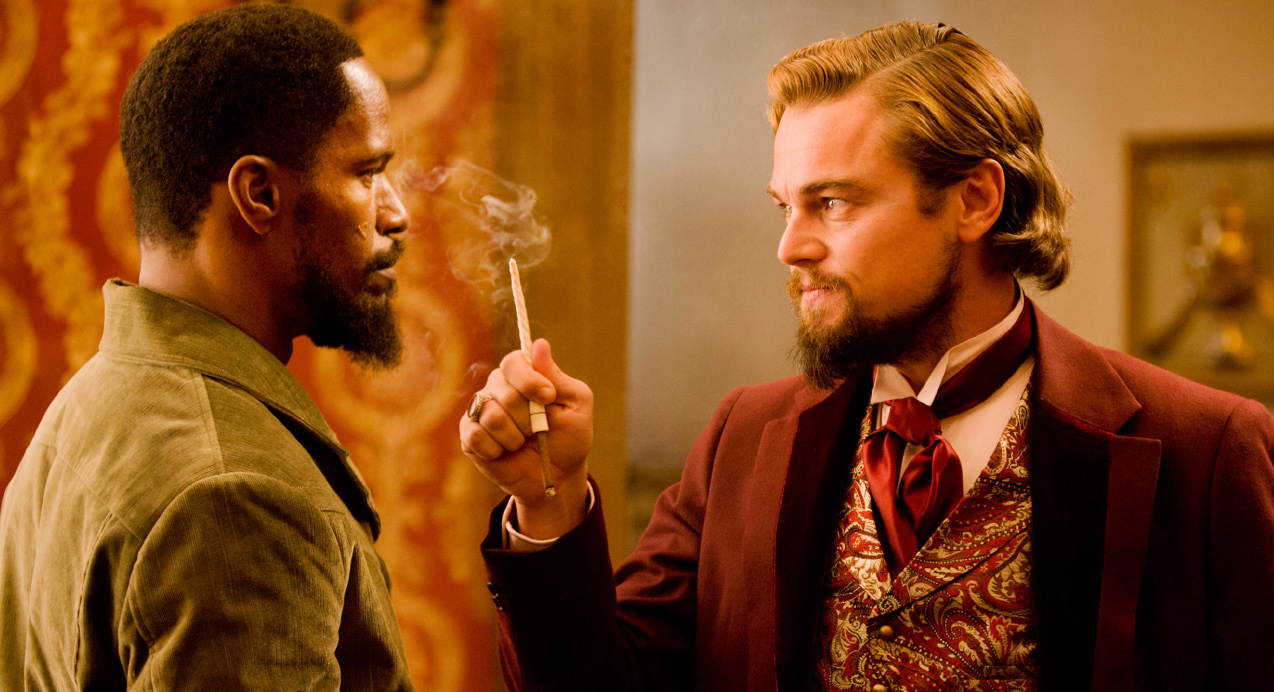 Cinema's first genre, the Western, has long informed Tarantino's works, and his first pure example of the form welcomes with a variety of influences—most directly and obviously the storied Django series of Italian westerns, the first of which was released in 1966 and starred Franco Nero (who gets a cameo here). It was directed by Sergio Corbucci, a director who gets name-checked in Once Upon a Time in… Hollywood. Tarantino appears to have taken the by-all-accounts fictional notion of slave fighting from the infamous 1975 movie Mandingo.
---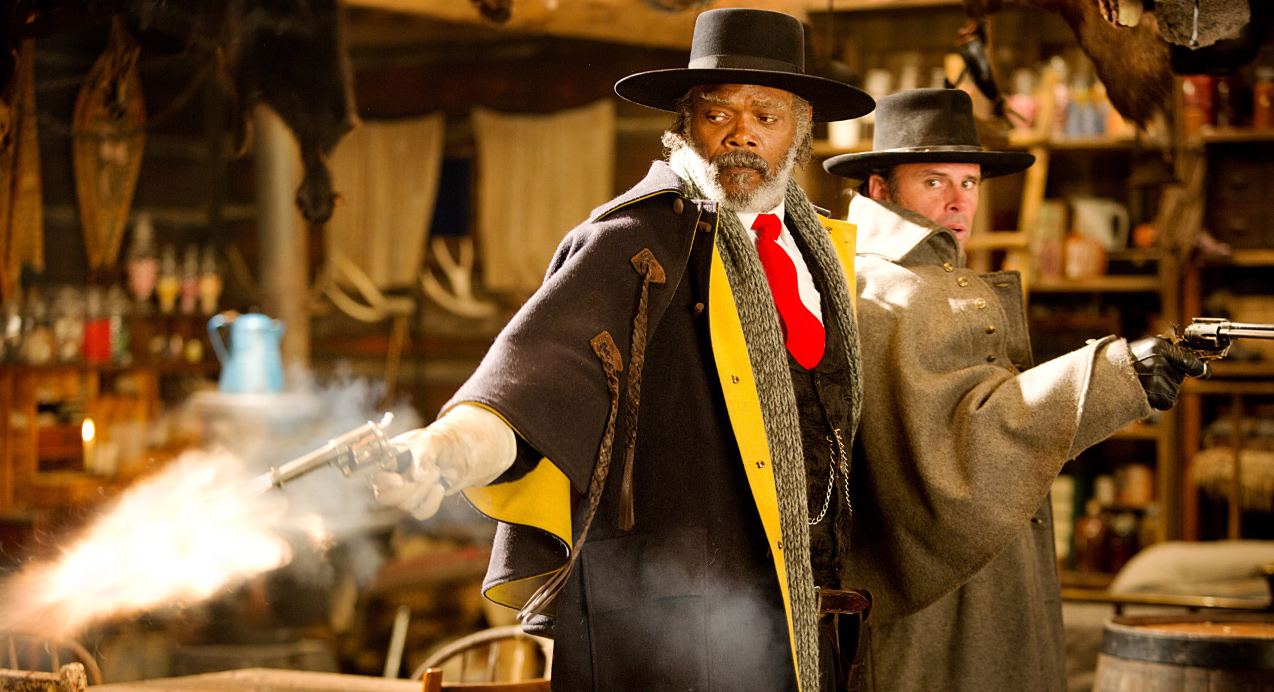 Tarantino's love for Westerns get another work out in his most intimate film since Reservoir Dogs, but the cinematic influence that most stood out to us was the Agatha Christie adaptations of the 1970s—films like Murder on the Orient Express (1974) and Ten Little Indians (1974), in which a group of suspicious characters with unclear motivations are trapped in the same location and unsure of who to trust. Samuel L. Jackson does a fine job as the Hercule Poirot figure who explains things with artfully deployed flashbacks.