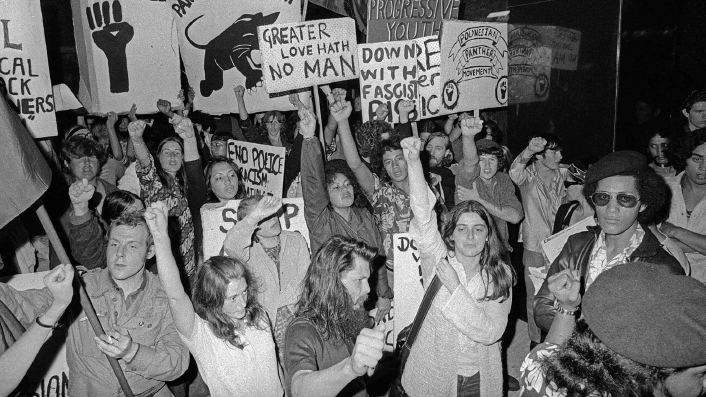 Polynesian Panthers documentaries and exhibition educate – to liberate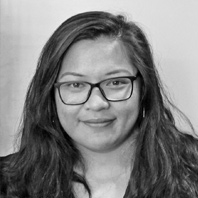 ---
The Dawn Raids – Educate to Liberate exhibition is one of the highlights of Auckland Arts Festival 2021, acknowledging the group's place in the social and cultural history of Aotearoa. Laumata Lauano speaks to a couple of founding members of the Polynesian Panthers – Tigilau Ness and Will 'Ilolahia – as well as Nevak Rogers (formerly 'Ilolahia), who fronted and co-produced the documentary Polynesian Panthers, about the importance of reflecting on the era and why the fight itself isn't over.
"We were just young people at the time in the 70s and we felt we had to stand up and fight for our rights. The dawn raids were a very fearsome thing. But we knew that it was wrong and that's what drove us." – Tigilau Ness, a founding member of the Polynesian Panthers who was born in the 1950s to parents not long arrived from Niue.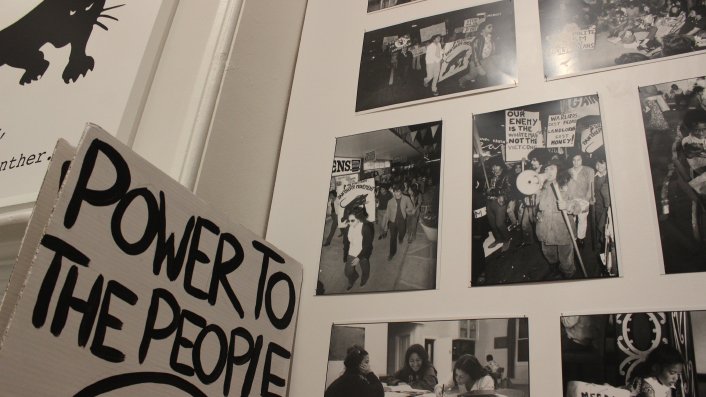 Documenting the courageous activities of the Polynesian Panthers and their fight for social justice, The Dawn Raids – Educate to Liberate exhibition uses the setting of a typical 1970s Pacific Island family lounge room to look back at the dawn raid activities in New Zealand. The exhibition features original artworks; memorabilia and photographs from the dawn raid era; and informative, historical perspectives of the events drawn from extensive research and personal interviews undertaken by Pauline (Vaeluaga) Smith, whose award-winning book My New Zealand Story: Dawn Raid, published by Scholastic New Zealand in 2018, inspired the exhibition.
See also:
* All movies now playing
* All new streaming movies & series
* The best movies of 2020
Documentaries Dawn Raids (2005) and Polynesian Panthers (2010), are screening in the gallery alongside these works. Both documentaries are also available on NZ On Screen for free and are great readily accessible resources for anyone wanting a quick introduction to—or rehashing of—this shameful part of Aotearoa's history and a look into the group of brave young Pasifika activists who rose during this time to fight for social justice.
The dawn raids refer to what were usually early morning raids on the homes of alleged Pacific overstayers to catch people before they woke—that began in 1974. The all-out attack on Pasifika people came after a period of economic boom in the late 1950s, where employers turned to the Pacific for unskilled and semi-skilled workers. Migrants from the Cook Islands, Niue and Tokelau arrived as New Zealand citizens. And although technically Samoans and Tongans required approval to live and work in New Zealand, the government at the time overlooked this requirement during the 1960s.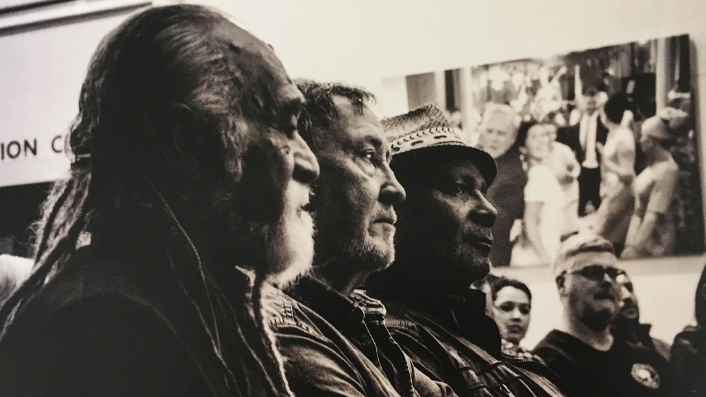 "At first we were welcomed into this country to build," says Tigilau (Tigi) Ness, "but then eventually when things went bad—problems were happening all over the world, the recession et cetera—we were targeted and not wanted anymore, so the dawn raids were started from the immigration policy as they wanted to kick us all out."
When the economy went sour, Pacific people became the scapegoats, and Pacific migrants, including those who were New Zealand citizens, were described by politicians and the media as unwelcome— despite the fact that in the 1970s most overstayers in New Zealand were from Britain and Europe.
"Yes, well, I think that's the thing about institutionalised racism. New Zealand was put out into the world at that time (and still is) as a multiracial harmonious country but as young people, we knew that that wasn't right."
Sign up for Flicks updates
Tigilau was active in opposing apartheid and the 1981 Springbok Tour and was arrested during a protest march and spent nine months in prison. He also took part in Māori land protests including the occupation of Bastion Point.
"Our parents were afraid to talk about it or even to stand up against the rule or law or the government here so we were inspired by the liberation struggles of the black Americans, especially the Black Panthers, especially for social justice."
"We decided, with a whole lot of other New Zealanders, to make a stand and it just so happened that it made us stand out a little more—being attacked with a racist policy."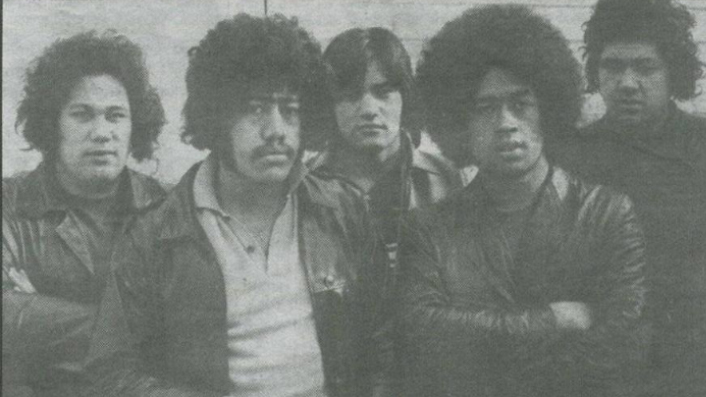 Antagonism towards Pacific peoples continued into the 1980s. In 1986, 86% of those prosecuted for overstaying were Pacific people, although only a third of all overstayers were from the Pacific (the majority were from Europe or North America).
"It was really hard," says another founding member of Tongan descent, Will 'Ilolahaia, "basically there's institutional racism that still exists in the structures. And we see that in the stats, we feature heavily in negative statistics. But education was a way out, hence why one of our revolutionary concepts is 'Educate to Liberate'."
For Will it was crucial that you knew your roots, it's why exhibitions like this are so important, so history doesn't repeat itself.
Tigilau agrees. "We have to keep telling our stories over and over so that, we hope, it never happens again."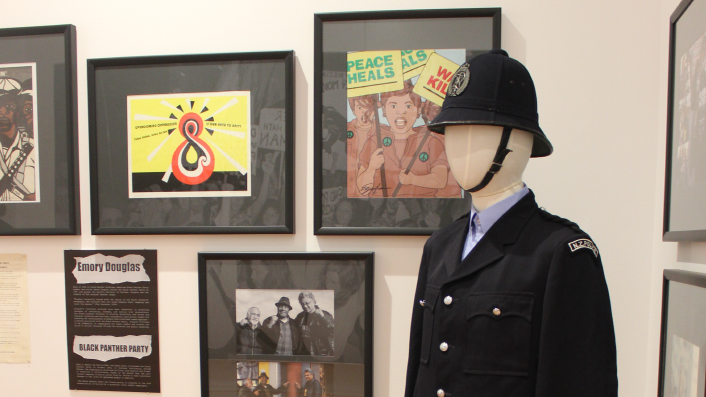 This sentiment is echoed by Nevak Rogers, Will's niece who grew up as Nevak Ilolahia in 1970s South Auckland, during the time of dawn raids and a strengthening Pacific Island and urban Māori consciousness.
"The fight's not over. No, the fight is far from over. It continues. There are different ways of fighting, there are different ways of keeping it alive but we have to make sure that our kids are 'woke' enough and understand about the struggle and the whakapapa of it so that they also understand the responsibility for us to keep that going."
After the Polynesian Panthers documentary came out in 2010 there was a real movement, says Nevak, "I felt like Tigi, Nelani and Uncle Will had something tangible to show."
"It's our responsibility to make sure that there are these things that stand the test of time and that you can't deny or pretend didn't happen and then you have people that are sharing that story and keeping it alive."
The Dawn Raids – Educate to Liberate
FREE
DATES: Thu 25 Feb—Thu 25 March
Mon—Fri 10am-4.30pm
Saturday 11am-4pm
(Currently with Level 2 protocols in place)
VENUE: Studio One, Toi Tū, Grey Lynn, Auckland
Extra Events
Talk: In-depth with Pauline Smith and the Panthers RAPP
Featuring Polynesian Panthers Tigilau Ness, Dr Melani Anae & Reverend Alec Toleafoa.
Friday 12 March 6pm
Tigilau Ness & Friends in Concert
Festival Garden, Aotea Square on Sat 13 March
(Ahead of Che-Fu & The Kratez: Return of the Navigator at Auckland Town Hall)
More info at Auckland Arts Festival