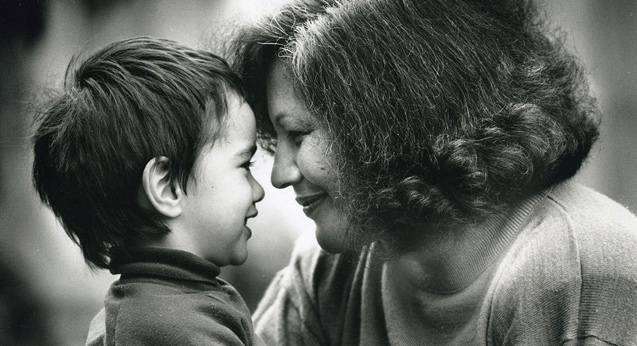 "She was truly inspirational" – Heperi Mita on his mum, their film, and Sundance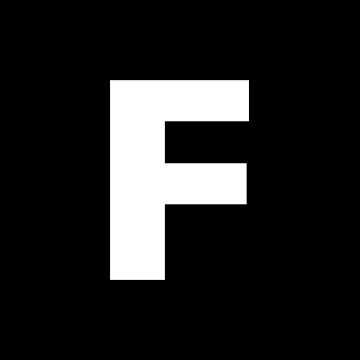 ---
Merata: How Mum Decolonised the Screen premiered last year at the New Zealand International Film Festival, directed by Merata Mita's son Heperi. "This film is valuable," wrote Flicks full-timer Liam Maguren, "as much about Merata as it is an extension of her."
Flicks' Sundance correspondant Helen Barlow caught up with "Hepi" Mita and fellow producers about the film's journey to the prestigious film festival, memories of Merata, and the film's exciting new connection to filmmaking giant Ava DuVernay (Selma, A Wrinkle in Time).
---
When Hepi Mita presented Merata: How Mum Decolonised the Screen to the Sundance Festival crowd on Monday, he knew it was going to be an emotional experience, not only because he was presenting the warts-and-all portrayal of his trailblazing mother to the world, but because his father Geoff Murphy had died since he had last watched the film.
"He's in that footage of me as a little baby and I'd actually forgotten that's in the film," Mita told the crowd. "So that was quite a shock to me."
Mita had, in fact, filmed his dad for the film, but decided to stick with archival footage.
"This was one of the interesting positions for me going to make the film," he admits. "I'm not going to lie about it; my dad had a unique relationship with my mother and at times it was very rocky. They were both directors who had very strong perspectives about how things should be. My mother was very, very outspoken about being a Māori woman and having a voice on her own and I wanted to respect that, to tell her message and include my siblings and other indigenous people. I didn't want her relationship with a man to define her legacy. My dad was very supportive of me all the way and I'm happy that in his lifetime he found out my film was coming to Sundance."
Incredibly, his mother remains the only indigenous woman to direct a feature film solo, 1988's Mauri. "That's 31 years ago. We've made progress in some ways but women are still held back."
The film shows how Merata Mita achieved so much. But in the end, it wore her out. She died suddenly from a heart attack just before her 68th birthday.
"You look at all those early pioneers of indigenous films and they do not live till the age of 70," says Mita. "Many have died young. It's a hard road having to prove yourself constantly while seeing the trauma your people go through. The thing that sets my mother apart was that she was a mother of five even before she made her first film. She was truly inspirational."
In the foyer after the screening, Cliff Curtis, the film's instigator and executive producer, was possibly even more overwhelmed. The frequent tough guy from Hollywood and television welled with tears as he vowed to carry on Mita's tradition.
"This marks the completion of a huge task for me," he says. "Merata was a great mentor to me and the film shows the passing of a giant among woman. Men don't have to speak for women any more. Our job is to allow women to express themselves, to resource them. There is a new generation of Māori women filmmakers and in a lot of ways it's a relief."
The producer of Eagle vs. Shark and Boy, who had been hugely influential in helping kick off Taika Waititi's career, had been planning on making a movie about Mita before her sudden death.
"When she passed suddenly I was like, 'Ahh it was going to be my first film, my directing debut. Hers is such a powerful human story; I wanted find a way to capture that lightning in a bottle. But then she passed and I couldn't get the threads of what I needed. When Hepi cut together this 12-minute clip as a memorial I realised it should be a documentary in her own voice and he should direct it. I thought it was appropriate as it's such an intimate journey into her life with the support of his siblings, which is exactly what he did. He went on this journey of a young man getting to know his mother after she passed. Through all these interviews with his brothers and sisters, he learnt about her in ways that he wouldn't have ever been told."
Curtis had first met Mita in Beverly Hills and then reconnected with her in Sundance for projects like Once Were Warriors and Whale Rider, at producers' labs, and when she was working in Hawaii and at National Geographic.
"Merata was not only my mentor, I got to know her as a person and her personal life story, her journey, what she went through. Her politicisation was epic, becoming a feminist, living a life that's not prescribed by society, but living a passionate life. When I met her I thought she was a movie in her own right. And then there's the gender thing. She taught me so much about being a man. She informed me so much of my ignorance regarding the way I'd been raised and the way society operates.
"So for the film I thought it's good for a young man to learn these things about his mother and go on this journey with her. Then the producing partner we brought on, Chelsea Winstanley, had been working on her last production Saving Grace [in which Curtis stars] when Mita passed away so that was another inspired choice."
Curtis says he set up his production company Arama Pictures (Pictures of Light) to "inspire and engage and illuminate. I thought that was a cool name and I wanted this doc to be the first thing I produced out of the company."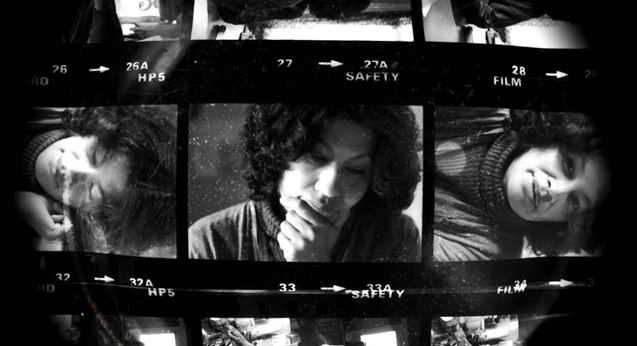 Winstanley, who had produced What We Do in the Shadows with her husband Waititi, had been in the early stages of producing Jojo Rabbit when the documentary came up. "I preferred to concentrate on this as it's more personal. I was making Saving Grace with Merata when she passed away so it's more than just a project; it's a way to honour such a powerful woman, and to have the opportunity to do something to carry on her legacy. I have daughters and I want them to be proud of their mum like obviously Hepi's so proud of his."
She recalls the shock of Mita's passing. "We'd literally delivered the rough cut of Saving Grace to the TV station. We walked out and were talking about going to get some food and she had a heart attack and collapsed. To this day I still can't talk about it without choking up. We lost someone so important that day.
"One of the great things about this film is we get to revisit her life as audience members, to see the woman and filmmaker she was, and her journey up to that point, the abortion, relationships and a story only her children should be allowed to tell."
Now as the news hits that Ava DuVernay's company has picked up the film for the US, and as it heads for more inevitable sales when it screens at the Berlin Film Festival, Hepi has a grin as big as a Cheshire cat.
"It just speaks to the international legacy she had on the world," he says. "It's such an intimate story for me, but to see this worldwide appetite to hear her story, it's humbling."
He admits he has caught the filmmaking bug and we can imagine it's as his mother would have wished.
She would surely also have approved of the latest recipients of Sundance's Merata Mita Fellowship, Waru filmmakers Ainsley Gardiner and Briar Grace-Smith.