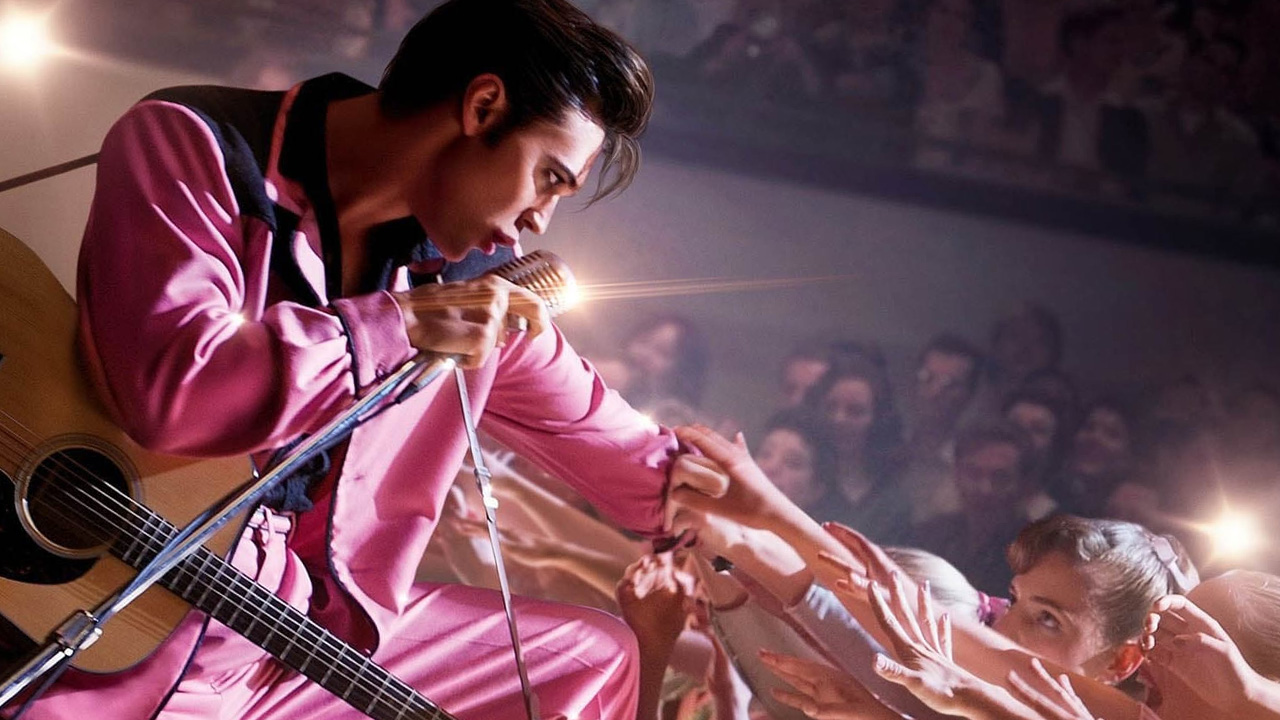 Spotlight on Catherine Martin: the Baz-tastic costume and production designer

---
Baz Luhrmann's films would be nuthin' without their insanely lavish costumes and production design. Take a bow, Catherine Martin: the four-time Oscar-winner whose latest film is the characteristically fabulous-looking Elvis. 
Let's call it the Bazthetic: the aesthetic that Baz Luhrmann films and only Baz Luhrmann films have. Three decades since Strictly Ballroom first danced across the screen, the Australian director's movies are as instantly recognisable as Elvis Presley, from his love of whirling imagery and lightning fast editing to his visible penchant for dripping excess.
Luhrmann himself is only one half of the Bazthetic equation, however. A Luhrmann film wouldn't be a Luhrmann film without Catherine Martin, the filmmaker's partner on and off-set, working her magic as his costume designer and production designer. She's won four Oscars for her efforts: two apiece for Moulin Rouge! and The Great Gatsby. Here are Martin's five best contributions to cinema.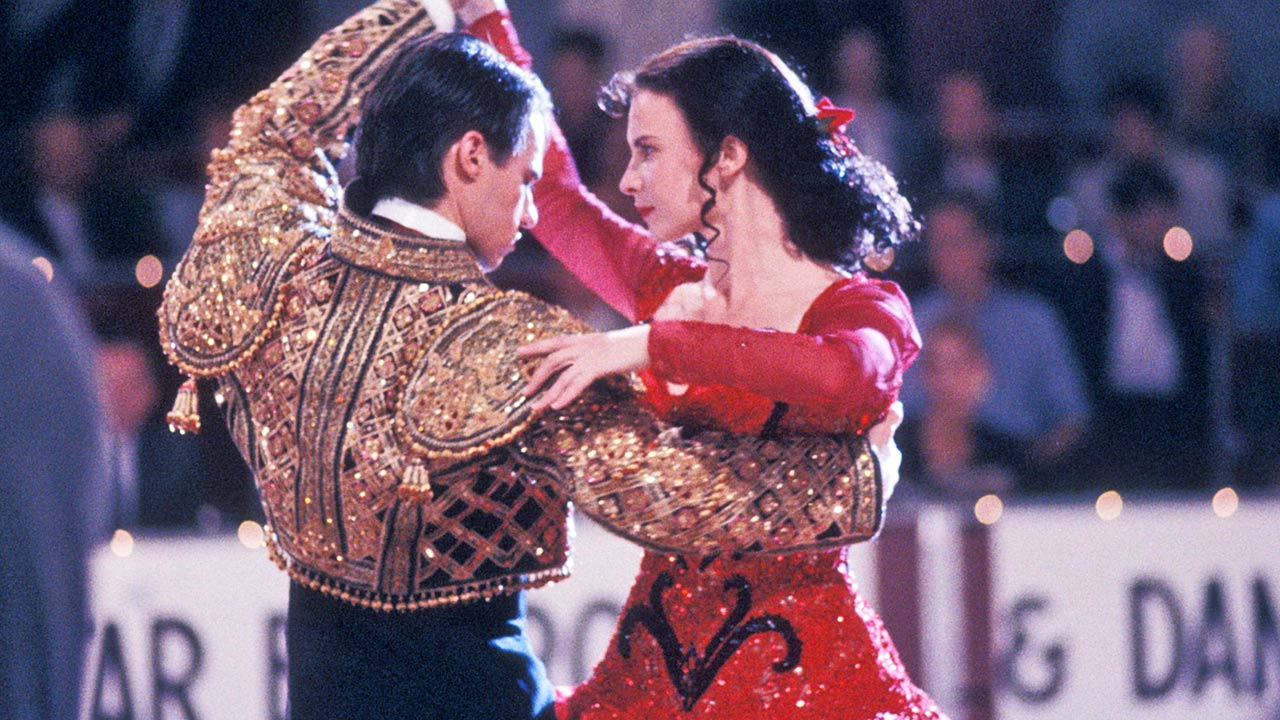 Sashaying through the world of ballroom dancing, Strictly Ballroom was always going to require pitch perfect costumes. When your characters are trying to win the Pan-Pacific Grand Prix Dancing Championship, they need to look the part.
But the film's fashion flair doesn't just dazzle when things get glamorous, even if Paul Mercurio's gold-sequinned jacket is one of the most iconic pieces of costuming in Australian cinema. The ballroom outfits were the work of Angus Strathie, but in looking after the street costumes, Martin's wardrobe choices proved just as important. Everyone knows that jacket, of course; everyone also knows Mercurio's equally iconic white singlet get-up.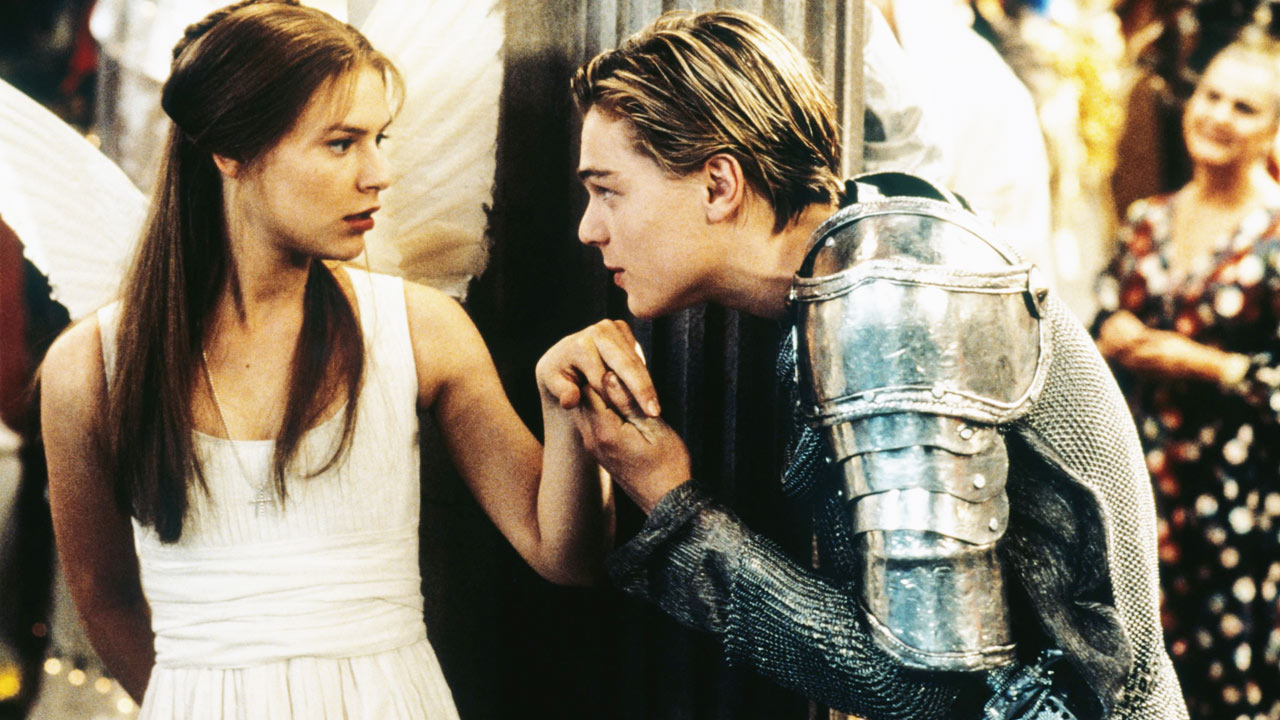 In 1996, every teenager wanted to wear one of two things: white dresses with angel wings or blue floral Hawaiian shirts. Romeo + Juliet's costumes were that influential, attuned to Luhrmann's frenetic yet deeply felt take on William Shakespeare's greatest romantic tragedy.
Kym Barrett did the honours, but they'd just be pieces of clothing if they didn't fit seamlessly within Martin's meticulous production design. Her vision of Verona Beach, where the film lays its scene, is sunny, ethereal and ever-so-slightly grungy all at once. The Bard's work had never looked so dreamy and earthy in tandem, and hasn't since.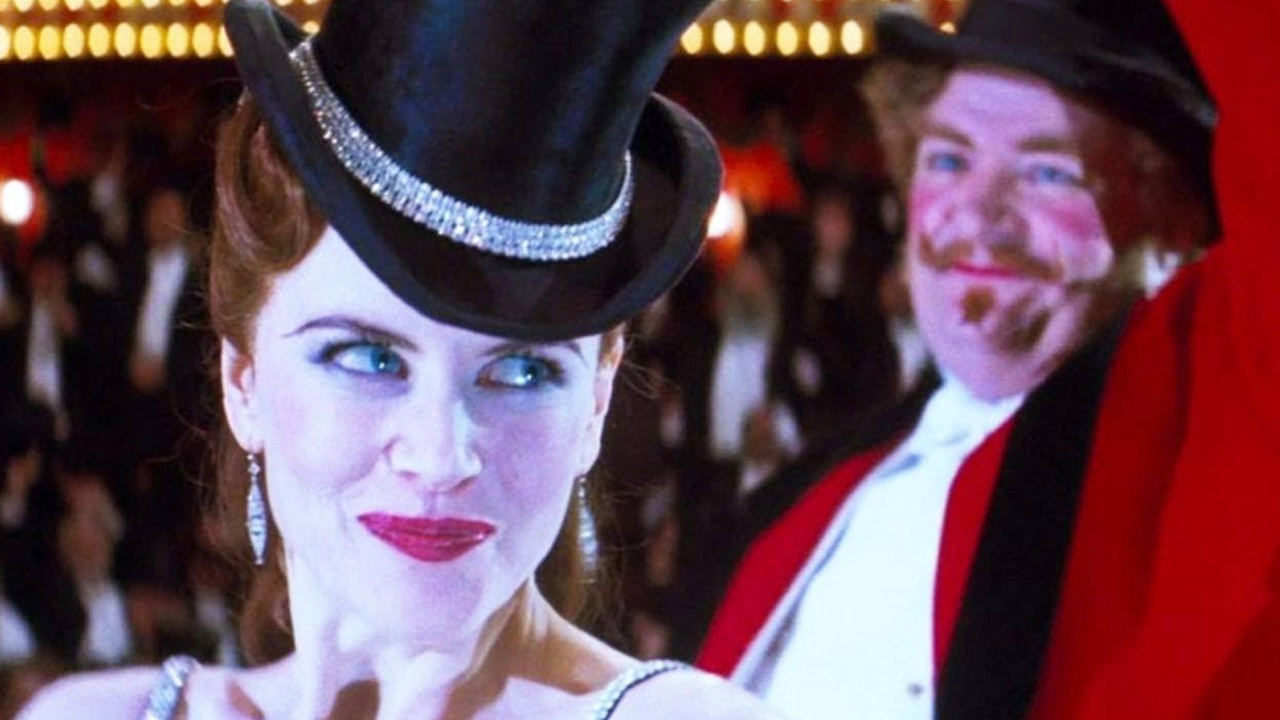 To look at Moulin Rouge! is to fall for Moulin Rouge!. The Parisian-set musical is designed to make viewers swoon and be utterly mesmerised. It is the most decadent of Luhrmann's films to look at, and also the most entrancing.
Reteaming after Strictly Ballroom, Martin and Strathie's costumes couldn't be more crucial. They help establish Satine's allure, and also ensure that truth, beauty, freedom and love float through every frame. Along with Martin's production design, they layer every inch of the film with 1900s French bohemia—at least, the Bazthetic version.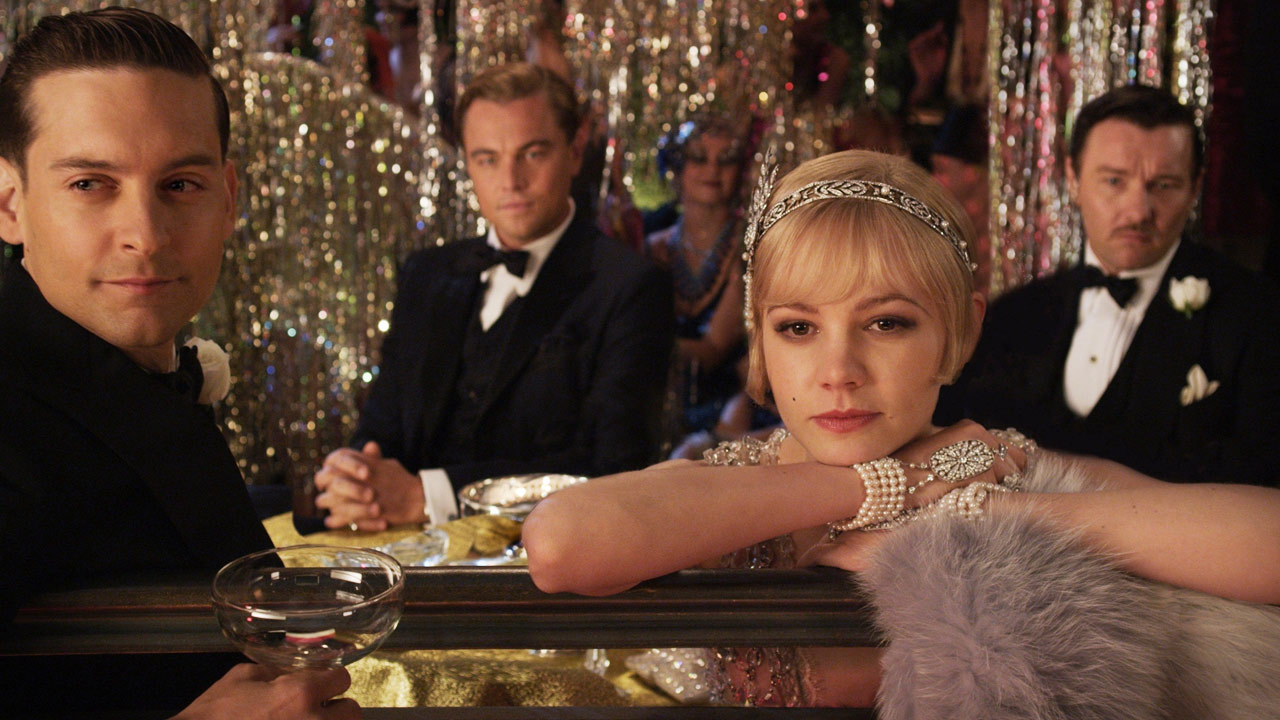 On paper, staging and costuming period set movies might sound easy. History dictates the fashions and decor, after all. Choose the right era and the look is already there, waiting to be recreated. That's not how Luhrmann and Martin make period-set films, though—to the surprise of no-one who saw Moulin Rouge!, and as The Great Gatsby demonstrates with every stylistic touch.
In its outfits and sets alike, the vibe is pure 1920s extravagance, but filtered through Luhrmann and Martin's eyes. Playing Daisy Buchanan, Carey Mulligan's wardrobe is worth an Oscar alone, although Martin won for her entire costuming efforts.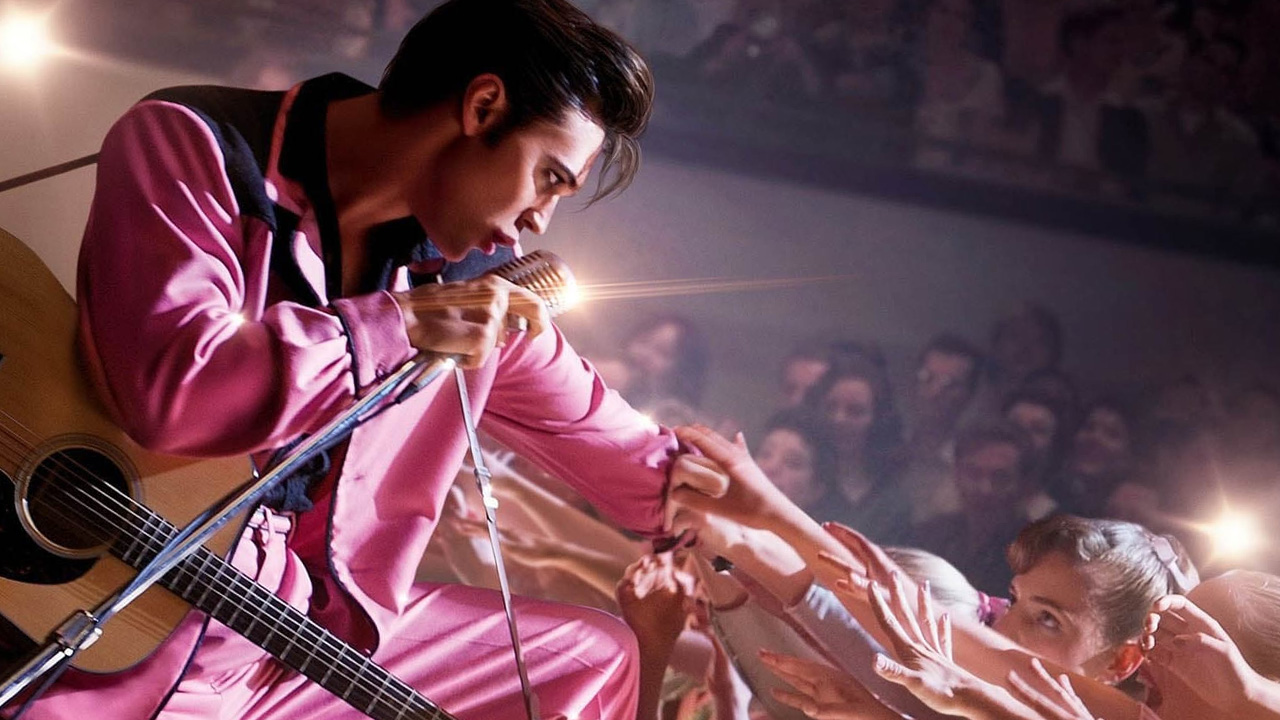 If you only knew one or two things about Elvis Presley, you'd likely know how the king of rock 'n' roll looked. The sideburns, pompadour, jumpsuits, collars, shades, leather—the list goes on.
Martin brings each one to the screen with such precision that her costuming thrusts the film back in time. What the iconic singer wore, and when and why, tells the story of his life as much as his music, which she knows. Indeed, dressing Austin Butler in the part, she helps relays Elvis' journey—from Tupelo to Las Vegas via Graceland, the touring circuit and the army—in every costuming choice.