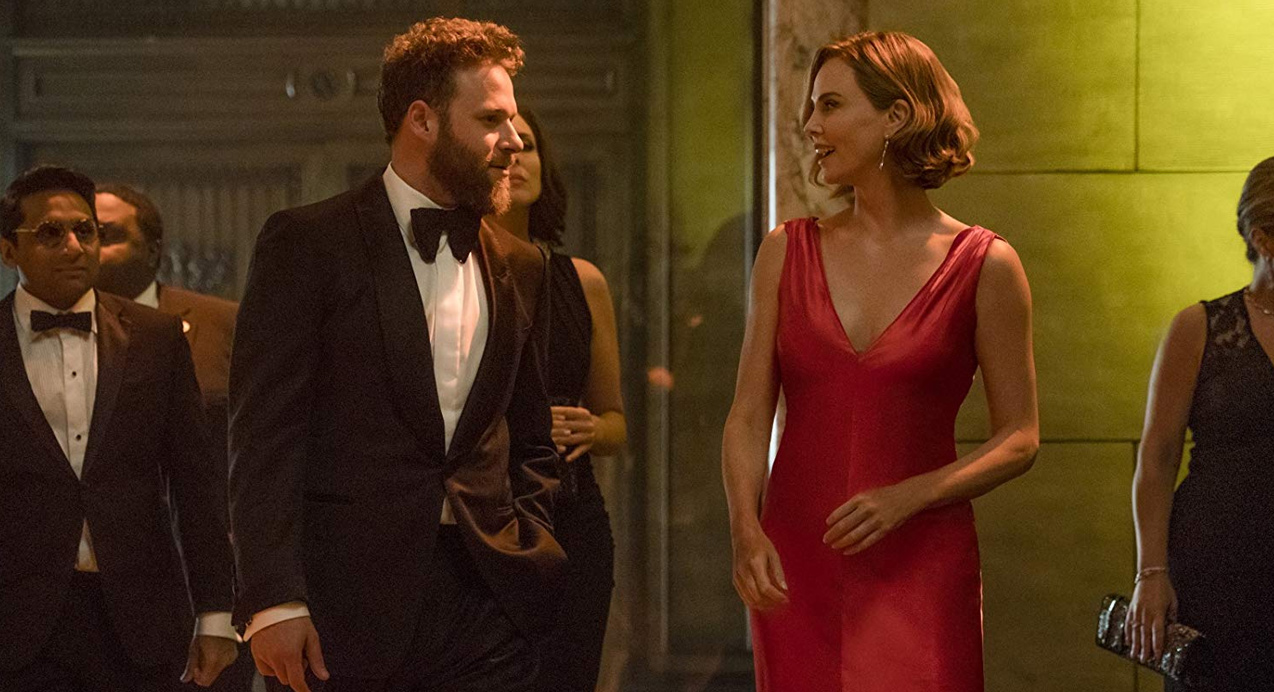 From the red carpet, Long Shot cast share their favourite rom-coms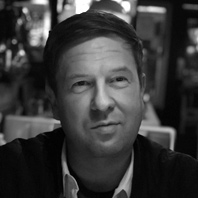 ---
In the new romantic comedy Long Shot, Seth Rogen plays a journalist who stumbles into an unlikely romance with his former babysitter-turned-US Secretary of State, played by Charlize Theron.
Not only is Long Shot a welcome fresh take on the rom-com genre, it's Rogen's funniest film since This Is The End. Theron is extremely winning in a rare comedic role that makes you wish she'd do more of them. Ravi Patel (Master of None), June Diane Raphael (Year One) and O'Shea Jackson Jr. (Straight Outta Compton) round out the cast.
Flicks got to (briefly) chat to each of the five stars of Long Shot on the red carpet at the movie's world premiere during the South By Southwest Film Festival in Austin, Texas. We took the opportunity to to ask them all about romantic comedies.
---
Ravi Patel
Flicks: What are your favourite romantic comedies and why?
PATEL: Oh my God, I love romantic comedies. I would say, Notting Hill, Pretty Woman. That's a lot of Julia right off the bat. There's a Hindi movie called Kuch Kuch Hota Hai, which I would put in my top five. Love Actually's another good one. The Holiday. These are all the same movie over and over again. What's your favourite?
Annie Hall.
Is that a romantic comedy?
It's the original romantic comedy.
Okay well that's like one of my favourite movies ever made. I didn't know that was a rom-com per se. That's one of my favourite movies of all time. Now I feel like Amélie is in there.
O'Shea Jackson Jr.
What are your favourite romantic comedies and why?
JACKSON JR.: Lebowski, I just have to put that out there. If I had to pick a movie, Four Christmases.
What drew you to this project?
I just love a good environment, it's people that I wanted to work with. I'm a film student, I went to USC for screenwriting, so when I hear I get to be in a movie with Seth Rogen, Andy Serkis, Charlize Theron, I'm spazzing. I need to get this. Lisa Kudrow's in the movie! I'm having a great time. Shout out to Friends. It's just something you drool to get your hands on. So it was a fun project and a relaxed environment, and as an artist, they let you spread your wings.
Hang on, you're a screenwriter like your character in Ingrid Goes West?
Yeah. That's why I got that role. That was my indie, so that's my baby right there.
June Diane Raphael
What are your favourite romantic comedies and why?
RAPHAEL: Oh man, so many. It's funny, I actually just re-watched the Sandra Bullock movie The Proposal, which I love, so I really do like an unlikely scenario, and playing that out. I think all rom-coms have suffered under the advent of the cellphone, and just being able to get in touch with people, because so many of the third acts are like 'Can't get to them!'
Sign up for Flicks updates
Even like in Sex and the City when he was emailing her and the email went to the junk mail, I was like, that's a little bit of a stretch too. So we have to do so much work now to explain why two people could not get to each other. I think this movie certainly solves that problem, but also it is the new version of a romantic comedy where neither person is perfect. He's not perfect, and neither is she, and yes, she's a woman in power and that's incredible, but she's flawed too, and I love that about it and I love the train they're on together, so I think it's a really fresh take.
Seth Rogen
What are your favourite romantic comedies and why?
ROGEN: When Harry Met Sally is probably my favourite romantic comedy, because it's uproariously funny and wildly emotional and I think that's really what we tried to do with this.
What was it like working with Charlize Theron?
I'm a huge fan of hers and I think she's one the best actors on the planet and any time you get to work with someone who is truly like exceptional at what they do is a thrilling and educational experience. So it was great.
Charlize Theron
What are your favourite romantic comedies and why?
THERON: I think I'm always attracted to the ones that don't go for that easy third act turn where all the problems are solved and they run down the street in the rain and everything is great. I feel like every time you can kind of make me feel that all of this shit is really hard and it's complicated and nothing gets resolved easily, that's usually when I invest in the story.
You don't do a huge amount of comedy, what was it like doing that in this film?
It was great. It was great to be invited onto these people who were experts at doing this, [Producer] Evan [Goldberg] and Seth, this is what they're great at, and [director] Jonathan Levine, and to have them take me under their wing and protect me and make sure I wasn't just the girl in the movie and really write and create a great character for me. I'm super grateful, this is not my wheel house, it was nice to be part of it.