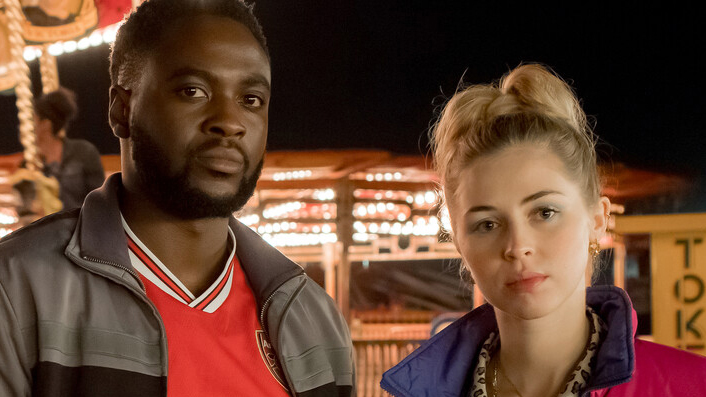 We Hunt Together deconstructs the cat-and-mouse crime drama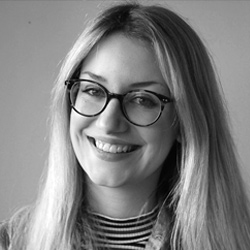 ---

A star-crossed relationship inspires an escalating pattern of violence in new British crime drama We Hunt Together – watch it now on Neon. With an excellent cast and an eerie atmosphere, the show proves twisty, pulpy and slyly suspenseful, writes Katie Parker.
It's been years since Broadchurch began the modern British crime drama boom and while, it seems, we still can't get enough, it's also high time for the formula to see a shake-up. Lost girls, jaded cops, dreary communities in which everyone has a secret—it would be tempting to think that we have just about seen it all. We Hunt Together, however, takes a new tack on the traditional cat-and-mouse trope—taking us not only inside a criminal investigation, but along for the ride with the Bonnie and Clyde-esque couple committing the brutal crimes in question.
See also:
* Everything new coming to Neon
* All new streaming movies & series
When Freddie (Hermione Corfield, Star Wars: The Last Jedi) and Baba (newcomer Dipo Ola) meet, it is under decidedly unromantic circumstances: he, a bathroom attendant at a neon-lit nightclub, spraying tacky cologne on the uncouth clientele; she, a coked-up escort, dashing in with her 'date' to do a few lines in a stall. Yet in just a few fleeting glances, Baba is captivated.
Perhaps this is why, when he spots her being roughed up the alley outside a little while later, Baba reveals a dark side—one which he quickly finds that the object of his affection likes very much.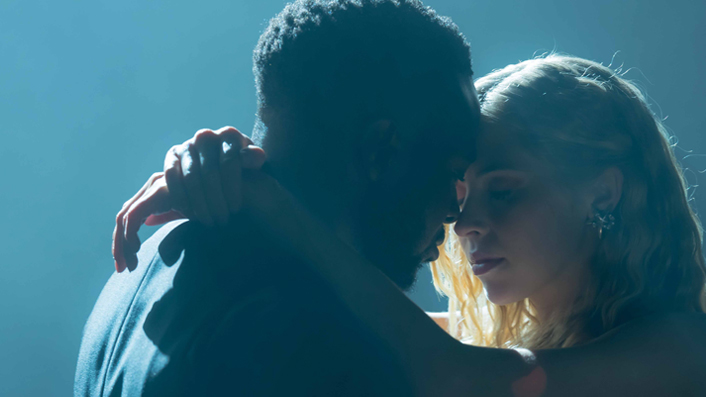 In fact, what is love at first sight for Baba is instead love at first kill for Freddy and, delighted to have someone as unopposed to violence as she is, enlists him as her lover and partner in crime.
But as the bodies start to pile up, Freddy and Baba's shenanigans draw the attention of law enforcement, and soon local detectives Lola (Broadchurch's Eve Myles,) and Jackson (Babou Ceesay, Rogue One) are on the case, trying to make sense of a set of clues that seemingly lead nowhere—that is, until they lead them closer and closer to Freddy.
We Hunt Together does not ask you to choose between which of these pairs to root for. Jackson, and particularly Lola, have problems and secrets of their own as well—and aren't always as morally sound as they would like to seem. Freddy and Baba, meanwhile, initially only target those who seemingly, sort of, deserve it: a would-be-rapist, a threatening, menacing pimp. Yet, of course, this is easier said than done, and soon their spree is spiralling out of control as they clumsily cover their tracks.
Sign up for Flicks updates
Rather than condemn its characters, We Hunt Together instead asks to what extent anyone can truly be held accountable for their actions—and whether, in a world where we have so radically lost control of our circumstances, we do actually have the luxury of free will.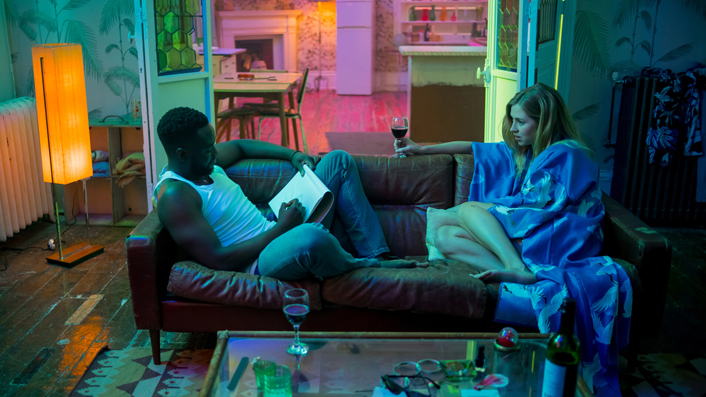 Baba, a former child soldier from the Congo, is a case in point. Working hard to keep his head down while awaiting asylum status, he is haunted by his brutal past and dreams of redemption. Instead, he finds himself pulled back into the cycle of violence by Freddy, who discovers that Baba's PTSD has left him open to suggestion and capable of acts of extreme violence.
Freddy, meanwhile, with her big, bright eyes, blonde hair and cocky confidence, is a kind of spiritual sister to Killing Eve's Villanelle: uninhibited, highly intelligent and extremely manipulative, she has an impish quality that is at once charming and chilling. Is she just a charismatic psychopath? Or is there something else that has led her here, a brokenness that does genuinely bond her to Baba?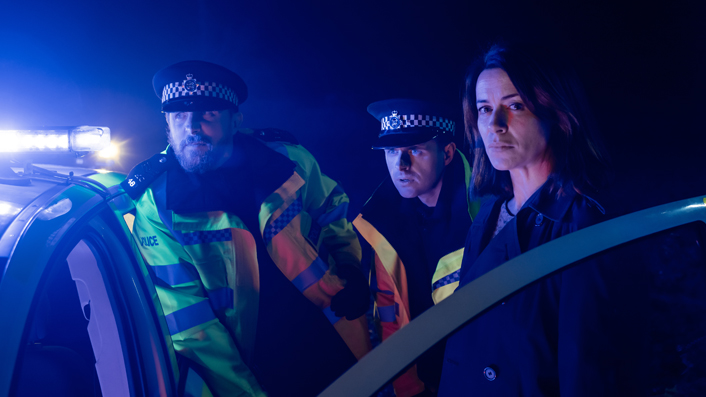 While We Hunt Together could be compared to a number of similarly subversive texts (Bonnie and Clyde, Natural Born Killers, Dexter), series creator Gaby Hull has pointed to Truman Capote's In Cold Blood as a major source of inspiration for the show. In particular the idea that, even when we are aware of the horrible crimes committed, spending time with the perpetrators does still engender a kind of identification in the audience.
Twisty, pulpy and slyly suspenseful, We Hunt Together deconstructs the cat-and-mouse crime drama, to create something fresh, fraught and occasionally even fun. With an excellent cast, an eerie atmosphere, and a simmering, slow burning build to its startling climax, over six episodes We Hunt Together creates something that even the most seasoned of crime drama stans won't be able to see coming.