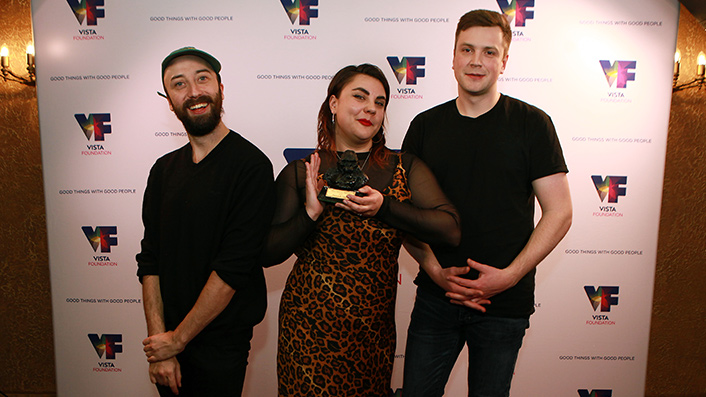 What this year's 48Hours says about Christchurch's community of filmmakers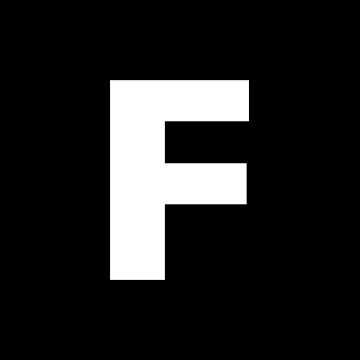 ---
Flicks talks to this year's 48Hours champions about their winning film, how the story almost didn't make the cut, and what makes Christchurch such a tight-knit community of filmmakers.
Auckland. Wellington. Dunedin. They've all had teams that took home one of New Zealand's biggest filmmaking trophies. After almost two decades, the Vista Foundation 48Hours finally crowned its first Christchurch team as National Champions for 2019.
Along with winning Best Script, team Snack to the Future won the big one in New Zealand's fiercest filmmaking competition for their cringe comedy A Familiar Feeling. Given a genre and a bunch of required elements, the team had only one weekend to write, shoot, cut and hand in a short film lasting no more than five minutes.
Here's what won them the gold.
Director Julian Vares and co-director/co-lead Hamish Parkinson could be considered veterans of the competition. "Julian and I used to have a team called The Eh Team," Parkinson said. "We've done maybe eight [48Hours films] or so, I think. For the last two years, we haven't done the competition."
The team also includes Nick Lowry, Chris Cubitt and Phoebe Hurst (star of upcoming show WORM). The five of them hadn't worked as a 48Hours team before but collectively they had the experience.
"We had a very stress-free shoot weekend and managed to get a full-night's sleep, both nights," Vares adds. "We've been doing it long enough that we know how to get through the weekend without it being a disaster. We had no disaster stories. It was crazy. I've got no goss."
Sign up for Flicks updates
Surprisingly, when they were coming up with story concepts, A Familiar Feeling wasn't even the one they were going to do. "It was totally our second idea," Vares explains. "We were all really into our first idea which revolved around a failed marriage proposal inside an escape room. I have friends who run an escape room, so we fixated on the idea, but it proved too hard to book an escape room for long enough so A Familiar Feeling was actually our fall-back plan."
After putting money down to book an escape room, the team abandoned the idea roughly four hours into the weekend. Fortunately, Vares got his money back and they still had ideas to work with.
"We had a different bunch of concepts," Parkinson states. "Essentially, the most awkward things that could happen to someone, and this was the one that came up more as: 'That would be… horrrrrrrrifying'."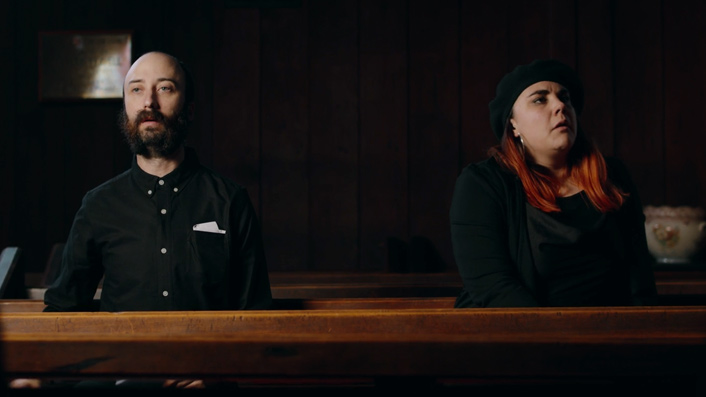 Parkinson flew from Auckland to join the team that weekend. For him and Vares, who both went to film school in Christchurch together, 48Hours was also a way for them to catch up and hang out. It's a partnership reflective of the community that's strengthened in Christchurch over the years.
Their dedicated city manager Alexander Jones knows this better than anyone: "Christchurch is a weird place for filmmakers, because you can study all you need to know here, but most of the work is up north. A lot of people who move for work often return to Christchurch to compete. While Christchurch has been historically under-represented in the competition on a national level, our films and filmmakers are only getting better."
In a way, Jones is the Christchurch competition personified. "He does a really good job managing the Christchurch competition," Vares praises. "His enthusiasm is contagious. He really cares and is passionate about the competition."
That care, passion, enthusiasm and support empowered Christchurch's filmmakers throughout the competition's history. "It is a very tight-knit community," Parkinson confirms. "I've worked with at least one person from each [Christchurch] team [that made this year's Grand Final]."
I attempt to be funny: "You could say it's incestuous."
Parkinson concurs: "Yeah, you could say it's incestuous. Which is quite relevant."
"It feels great to represent Christchurch in that way," Vares concludes. "Christchurch has always had a really strong 48Hours community. There's always been a lot of interest and a lot of involvement. We have really active reviewers in the Reviews Section, participation in the forums. Christchurch has always cared about 48Hours a lot so to win it in Christchurch is awesome."