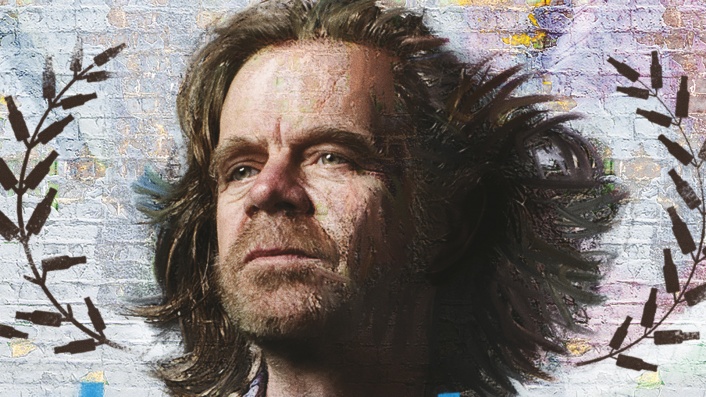 Revisit 10 seasons of sex, drugs, drama, farce and fun with Shameless Hall of Shame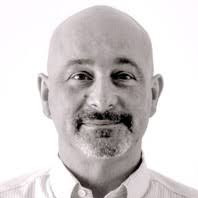 ---

Recapping ten seasons of Shameless with new scenes and flashbacks aplenty is six-episode series Shameless Hall of Shame – watch it now on Neon. This companion piece does a bang-up job of reminding fans just why we keep coming back to the show, writes Adam Fresco.
US network Showtime's longest-running original fiction series, Shameless started as a British comedy-drama. Set on a fictional Manchester housing estate, writer/creator Paul Abbott's series followed the fun, frantic, comic, and often appalling behaviour of the Gallagher clan, a dysfunctional working-class family. It was a huge hit in Britain, but few would have bet on it being so big across the pond. So big in fact that a US version has been running since 2011, with seasoned movie actor William H. Macy in the role of Gallagher patriarch and chief layabout Frank, causing headaches in the family's home in Chicago's South Side.
See also:
* Everything on Neon this April
* The 20 best movies on Neon
* All new streaming movies & series
With ten seasons in the bag, the US version of Shameless is a binge-viewing delight. Regular viewers were overjoyed by news of an eleventh season, but sad to hear it would be the last. But then, a certain global pandemic hit, and, to cut a long story short, the producers filled the gap with a show featuring new scenes, and flashbacks aplenty. Shameless: Hall of Shame takes a totally welcome six-episode tour through ten seasons of sex, drugs, drama, tragedy, farce and fun, charting each of the main characters' journeys from often squalid beginnings to even more squalid ends. For newbies and long-time fans, Hall of Shame does what it says on the tin, recapping ten seasons in handy, bite-sized chunks of Shameless shenanigans.
As a companion piece to Shameless proper, Hall of Shame reminds fans just why we keep coming back to the show. From colourful characters to crazy plots, there's more than enough comedy, drama, and raw humanity on display to keep fans hooked on the Gallagher family's antics, turning a spotlight on characters and their relationships throughout the series.
The first Hall of Shame episodes make a fun companion piece to the already-aired episodes of season 11, which kicked off with Frank's take on the Covid pandemic. It's a part William H. Macy seems to revel in as the Gallagher patriarch's blue-collar, plain-speaking, tell-it-like-it-is Chicago boozer. Plain speaking, coarse, dumb, and fun, Macy's Frank is a witty portrait of a man who thinks he knows it all when really, it's the inside of a bottle he knows best. With a blood supply that must be near 100% proof, Frank's a boozy street prophet, with some surprisingly on the nose, and bitingly funny, things to say about America's response to the pandemic.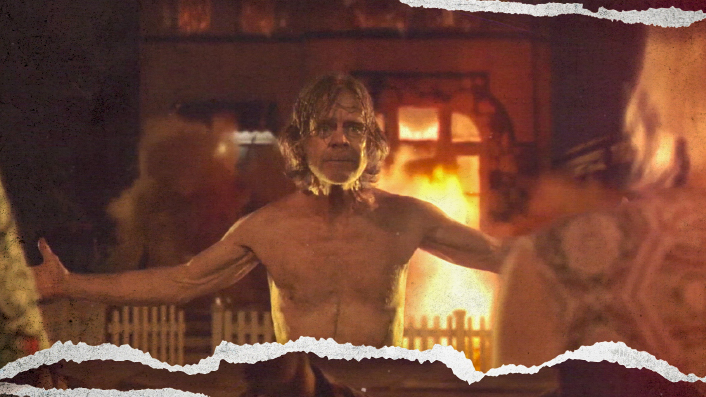 That said, the Gallagher clan care as much about Covid hygiene as they do about anything else, which is to say not at all. None of them seem to be able to wear a mask, as they do hamper cigarette smoking somewhat, and as for hand sanitiser? Well, at least it contains alcohol, so there's hope yet. Too soon? Most likely that's the intent, with gags about Covid and police shootings, the last season of the show seems set to go out with a bad-taste bang.
But while we're waiting for more original storylines and continued characters arcs, Hall of Shame seems keen to reject political correctness for contemporary references, and replace character comedy with sometimes shockingly up-to-date commentary on current affairs. But then subtle never was a criticism levelled at a show only too happy to get down and dirty when it comes to laughing at American issues of sexuality, race, politics, class and culture.
Sign up for Flicks updates
The clips are cleverly interspersed with contemporary character commentary and catch-ups with the regular cast. Take Debbie Gallagher (Emma Kenney), who we join on probation, sporting an ankle bracelet, decorated by her daughter. It turns out, Debbie slept with her girlfriend's daughter. They may only be a year between them, but that still made her an underage minor, hence Debbie's court-appointed ankle jewellery.
Unlike Frank, Debbie wears a face mask, but it's slung low under her nose, so about as effective against Covid as her new construction business name is tasteful. That doesn't stop Debbie slapping her new company's name on her car, mind. So if seeing her drive around in a vehicle sporting the legend 'Debbie Does Everything' rocks your giggle-boat, then Shameless has plenty of un-politically-correct fun in store.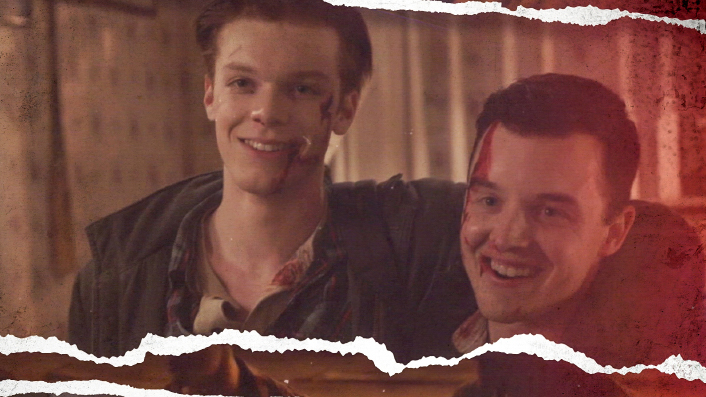 Then there's newlyweds Ian and Mickey (as played by actors Cameron Monaghan and Noel Fisher). They may have only been married half a year, but Mr and Mr "Gallavich" have wasted no time since fusing their surnames six-months prior. Mickey's been busy spending their cash and avoiding employment, and Ian fixating on getting their own home. Ian's keen to see Mickey get a job, but also that it's legal money he's making, both of which seem about as likely as an episode of Shameless without a sex scene.
Talking of which, series regulars, and lonely guys, Tommy and Kermit, consume some marijuana-laced cakes in the Alibi bar and, before you can work out what the acronym "WTF?" means, are somehow together in the toilets. It's a scene that's as unlikely, absurd, and out of leftfield as it gets, yet one that pays off ten seasons of these two series regulars doing very little other than just propping up the bar.
And it's a bar that should be shut in these pandemic times, but Kevin and Veronica (played by Steve Howey and Shanola Hampton), are only too keen to cash in on Chicago's now legal marijuana trade, and are making a bomb (or should that be 'bong'?) selling space cakes and knock-off pharmaceuticals to the Alibi bar's regulars.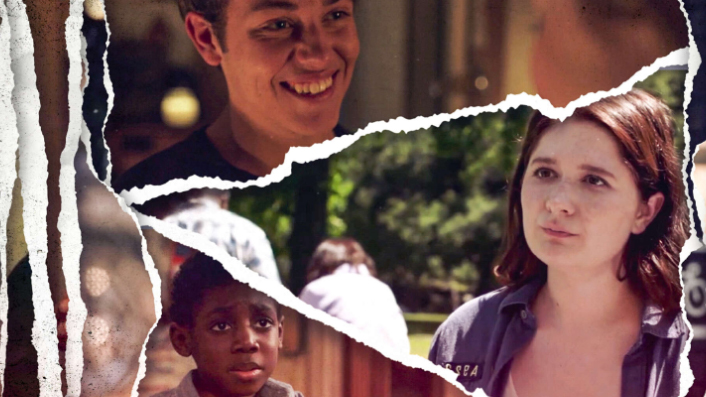 There's time to catch up with Carl Gallagher (played by Ethan Cutkosky) too, who is now a serving police officer, which seems about as safe for the City of Chicago as putting a fox in charge of a hen-house. Meanwhile, Lip Gallagher and Tami (actors Jeremy Allen White and Kate Miner), struggle with their new baby. Lip is keen to keep the peace, by pretending to spend money they don't have on top-tier coffee and luxury home décor paint. But, Lip's a Gallagher, so as regular viewers will doubtless guess, his idea of luxury is passing off bargain bin items as the real deal.
You're a shameless Shameless nut waiting for all-new episodes to air in its eleventh and final season? Then this is a Hall of Shame worth a wander down as you while away the time between brand new episodes, brought to a screeching halt by a pandemic almost as arrogantly without a care for society as the Gallagher family itself. Well, almost.