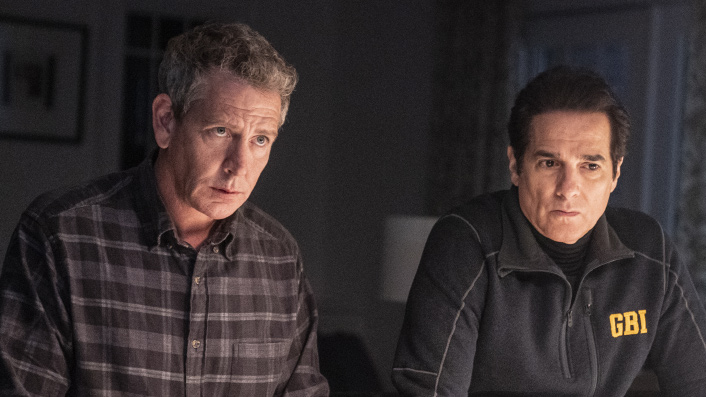 Why Stephen King calls The Outsider one of the best adaptations of his work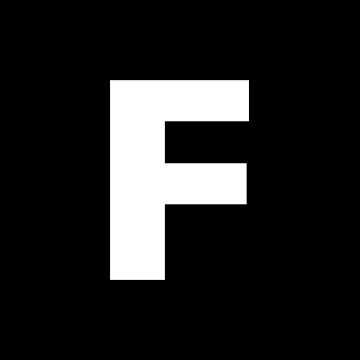 ---
The talent involved in this new Stephen King adaptation (now streaming on NEON) deserve the author's comment that The Outsider is  "one of the best adaptations of my work".

Film and television have pillaged the writing of Stephen King for decades, with over 70 adaptations of his work hitting screens since Brian De Palma lit the fuse back in 1976 with Carrie. Recent years have seen this accelerate, with 2019 alone seeing the release of four feature films based on King's work—Pet Sematary, It: Chapter Two, In the Tall Grass, Doctor Sleep—as well as new seasons of Mr. Mercedes, Castle Rock and a series revival of horror anthology Creepshow.
2020 looks to be little different, with The Outsider streaming weekly on NEON from January 13. Not that you'd necessarily be able to tell it's a King story without prior knowledge, with the show atypically steering clear of screaming his name at you in the opening credits, which simply convey the title (and not even mentioning the other stellar personnel involved—more on that below). What unfurls in the show's opening minutes doesn't shy away from the gruesome, but echoes the stylish likes of True Detective or Nordic noir in tone more than it does the horror genre.
In small-town Georgia, a man walking his dog stumbles across the body of a young boy, and a detective who's recently dealt with the loss of his own son catches the case. Almost immediately, the evidence points to a beloved Little League coach who's arrested in full view of his fellow residents, but proclaims his innocence despite the overwhelming evidence against him. Overwhelming, that is, until contradictory facts emerge, and The Outsider begins to follow the lawman's efforts to reconcile two impossibly different versions of events.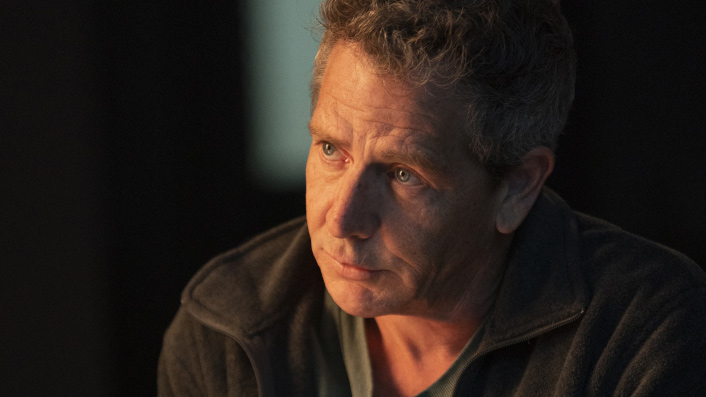 It's a great setup for a prestige police procedural, one that is appropriately talent-filled for HBO, who produced it. Brought to the network with some big names already attached, The Outsider stars Ben Mendelsohn as its dogged detective Ralph Anderson. Once again, the actor proves himself one of the best in the biz, anchoring the tale as his case heads into increasingly unconventional directions. Whether it's barely suppressing his anger at his suspect, interacting with his cop peers, or enjoying moments of domesticity with his wife (Mare Winningham), Mendelsohn serves a purposeful and phenomenal performance that's ever-watchable and vivid in his portrayal of internal life, creating a character you can see thinking and existing, rather than an actor performing on screen.
In a case of pitch-perfect casting, Jason Bateman portrays Anderson's quarry Terry Maitland, a charming family man who no-one would expect to be a murderer. Bateman also takes on director duties for the first two episodes, demonstrating a knack not just for staging scenes with actors but embracing some unusual stylistic flourishes that lend The Outsider cinematic flair (hey, he's an Emmy award-winning director, after all). Later in the series, directors include the awesome Karyn Kusama (The Invitation, Destroyer) and Mad Men/The Americans alum Andrew Bernstein, proving more than capable at taking up the mantle.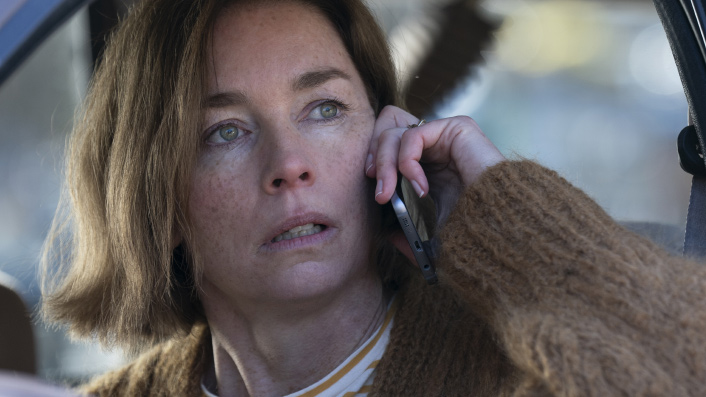 Elsewhere, The Outsider offers almost an embarrassment of acting riches. Bill Camp (TV's The Leftovers, Emmy-winner in The Night Of) plays Maitland's lawyer; Julianne Nicholson (Boardwalk Empire) appears as Maitland's wife, sharing some stunning scenes with Mendelsohn; and the supporting cast includes the likes of Paddy Considine and Derek Cecil (House of Cards).
Fans of Mr. Mercedes will be intrigued by the mid-season arrival of character Holly Gibney, who's a recurring character in that show—though brought to life here in a fashion specific to The Outsider by Golden Globe nominee Cynthia Erivo. Significant changes to the character have been made in the interests of serving this particular tale, not least of which is a change in ethnicity, so much so that the series's writer suggested changing her name. "I did insist that the character be Holly Gibney," King said in a recent New York Times story. "Whether she's white or black makes no difference to me."
Sign up for Flicks updates
King's confidence in the show—which he described on Twitter as "one of the best adaptations of my work"—to follow its own path is well-founded, the writer in question being Richard Price. Novelist and screenwriter Price is best known in recent years for his work on The Wire, The Night Of and The Deuce, all which show him incredibly suited for a detailed police drama populated by fully-realised characters, even as The Outsider allows him to stretch his writing towards the more scary and sinister. Price is joined by fellow crime novelist and screenwriter Dennis Lehane in writing late-season episodes, in another example of the gritty dramatic terrain that they're mining.
You'll see for yourself what all this adds up to with the first episode of The Outsider streaming on NEON now. Most probably, you'll forget all of the above as you're engrossed in the performances of Mendelsohn and Bateman in particular, and wondering where the hell this story is going.