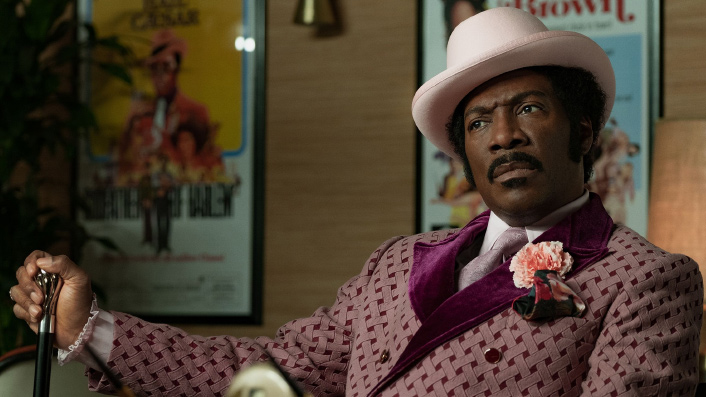 A good new Eddie Murphy film, Breaking Bad movie, and Netflix's other October new releases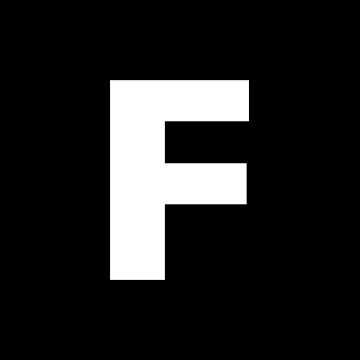 ---
October's new releases on Netflix include some films so fresh the paint practically hasn't dried, as well as a bunch of other shows and films to fill up your watchlist.
Read on for our picks of the month, followed by a complete list of everything new to streaming in October.
---
Still needing to scratch that Stephen King itch? Vincenzo Natali (director of Cube and Splice) directs Patrick Wilson in this adaptation of King and (his son) Joe Hill's novella, set in a creepy rural Kansas field. After hearing a young boy's cry for help, a sister and brother venture into a vast field of grass but soon learn that there may be no way out…
Like some of King's best work, it's a simple, creepy premise (as opposed to something like King's bloated and terrible The Tommyknockers which he can't apparently even remember writing).
In the Tall Grass streams from October 4
---
This Breaking Bad sequel movie catches up with Jesse Pinkman (Emmy winner Aaron Paul) after his escape from captivity in the series finale. It's written and directed by series creator Vince Gilligan, who was first rumoured to be working on some sort of sequel late last year, when El Camino turns out to have been shot, ahead of its formal announcement in February.
Such is the degree to which the element of surprise is being preserved that if you've watched the teaser above and are reading this sentence (pretty sure you are right now), then you know basically the exact same information we do.
El Camino: A Breaking Bad Movie streams from October 11
---
Cult Japanese director Sion Sono (Cold Fish, Love Exposure) tells a tale inspired by real-life murders. Netflix's synopsis explains: "A con man and a would-be filmmaking crew force themselves into the lives of two grief-scarred young women. But nothing is as it seems."
The Forest of Love streams from October 11
---
Oscar winners Meryl Streep and Gary Oldman lead this Panama Papers comedy-drama that sees director Steven Soderbergh expose the real-life tax avoidance/money laundering scandal. Co-stars Antonio Banderas, Sharon Stone, Matthias Schoenaerts and David Schwimmer.
The Laundromat streams from October 18
---
What's better than Paul Rudd? Two Paul Rudds, duh. Unless you are one of said Paul Rudds in new Netflix series Living with Yourself.
Created by a former Daily Show producer and directed by Jonathan Dayton and Valerie Faris (Little Miss Sunshine, Ruby Sparks), the comedy series follows a depressed ad creative (Rudd) who encounters a more positive doppleganger (Rudd).
Living with Yourself streams from October 18
---
With 97% on Rotten Tomatoes, this might just be the good Eddie Murphy film we have been waiting so long for.
Murphy plays real-life struggling comedian Rudy Ray Moore who created the legendary comedy character Dolemite—a cane wielding pimp—to cash in on the 1970s Blaxploitation wave. Keegan-Michael Key and Wesley Snipes co-star in this true story that, when paired with the upcoming Coming 2 America might, just might, signal some kind of Eddie-ssance.
Dolemite Is My Name streams from October 25
---
All October new releases:
Available October 1
Arsenal
The Big Bang Theory: Season 12 [Series]
Boo! A Madea Halloween
Carmen Sandiego: Season 2 [Kids & Family]
Fed Up
First Kill
The Green Hornet
Nikki Glaser: Bangin' [Original Comedy]
Once Upon a Time in Venice
Where Hands Touch
Wild Wild West
Available October 2
Living Undocumented [Original Documentary]
Ready to Mingle (Solteras) [Netflix Film]
Available October 3
Seis Manos [Original Anime]
Available October 4
Big Mouth: Season 3 [Original Series]
Creeped Out: Season 2 [Kids & Family]
El Dragón: Return of a Warrior [Original Series]
In the Tall Grass [Netflix Film]
Raising Dion [Original Series]
Rotten: Season 2 [Original Documentary]
Super Monsters: Season 3 [Kids & Family]
Super Monsters: Vida's First Halloween [Kids & Family]
Available October 5
Legend Quest: Masters of Myth [Kids & Family]
Available October 7
Match! Tennis Juniors [Original Series]
Available October 8
Deon Cole: Cole Hearted [Original Comedy]
The Spooky Tale of Captain Underpants Hack-a-ween [Kids & Family]
Available October 9
Rhythm + Flow [Original Series]
Available October 10
Riverdale: Season 4 [Netflix Weekly Series]
Ultramarine Magmell [Original Anime]
Available October 11
Back to the Future Part III
Billy Elliot
Bring It On: Fight to the Finish
El Camino: A Breaking Bad Movie [Netflix Television Event]
Elizabeth
The Forest of Love [Netflix Film]
Fractured [Netflix Film]
Gladiator
Haunted: Season 2 [Original Series]
Insatiable: Season 2 [Original Series]
Jaws
Jaws: The Revenge
La influencia [Netflix Film]
Life
Lost in Translation
Mercury Rising
The Nutty Professor
Pitch Perfect 3
Plan Coeur: Season 2 [Original Series]
The Purge
Sophie's Choice
Shrek
The Tale of Despereaux
Wolkenbruchs wunderliche Reise in die Arme einer Schickse [Netflix Film]
YooHoo to the Rescue: Season 2 [Kids & Family]
Available October 12
Banlieusards [Netflix Film]
Available October 13
Sicario
Available October 14
Martin Matte: La Vie, La Mort…Eh La La..! [Original Comedy]
Available October 15
Beowulf
Demolition Man
Green Lantern
The Losers
Ninja Assassin
Now You See Me 2
Available October 16
Arrow: Season 7 [Series]
Dolphin Tale 2
Ghosts of Sugar Land [Original Documentary]
Park Na-rae: Glamour Warning [Original Comedy]
Available October 17
THE UNLISTED [Kids & Family]
Available October 18
Avlu [Original Series]
Baby: Season 2 [Original Series]
Eli [Netflix Film]
Inferno
Interior Design Masters [Original Series]
La casa de las flores: Season 2 [Original Series]
The Laundromat [Netflix Film]
Living with Yourself [Original Series]
MeatEater: Season 8 [Original Series]
Mighty Little Bheem: Diwali [Kids & Family]
Seventeen [Netflix Film]
Spirit Riding Free: Pony Tales Collection 2 [Kids & Family]
Tell Me Who I Am [Original Documentary]
Toon: Seasons 1-2 [Original Series]
Unnatural Selection [Original Documentary]
Upstarts [Netflix Film]
Wounds [Netflix Film]
Available October 22
Jenny Slate: Stage Fright [Original Comedy]
Available October 23
Breakfast, Lunch & Dinner [Original Documentary]
Dancing with the Birds [Original Documentary]
Available October 24
Burnt
Daybreak [Original Series]
Grego Rossello: Disculpe las molestias [Original Comedy]
Available October 25
Brigata Costa del Sol [Original Series]
Brotherhood [Original Series]
The Commuter
Dolemite Is My Name [Netflix Film]
Greenhouse Academy: Season 3 [Kids & Family]
It Takes a Lunatic [Original Documentary]
The Kominsky Method: Season 2 [Original Series]
Nailed It! France (C'est du gâteau!) [Original Series]
Nailed It! Spain (Niquelao!) [Original Series]
Prank Encounters [Original Series]
Rattlesnake [Netflix Film]
Available October 28
A 3 Minute HUg [Original Documentary]
Fantastic Beasts and Where To Find Them
Little Miss Sumo [Original Documentary]
Available October 29
Arsenio Hall: Smart & Classy [Original Comedy]
Available October 30
Flavorful Origins: Yunnan Cuisine [Original Series]
Available October 31
Kengan Ashura: Part ll [Original Anime]
Nowhere Man [Original Series]
Coming soon (undated)
My Next Guest with David Letterman and Shah Rukh Khan [Original Series]