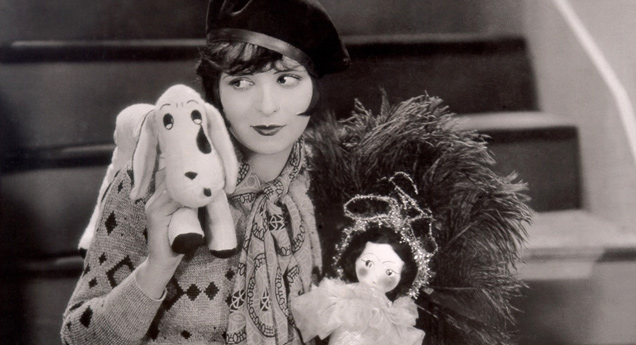 Not to be confused for the creepy clown movie, the 1927 classic It starring screen legend Clara Bow has been announced as the Live Cinema Event film at this year's New Zealand International Film Festival. The Auckland Philharmonia Orchestra will return to play the orchestral score live alongside the film in the mighty Civic Theatre.
Directed by Clarence G Badger and Josef von Sternberg, the film follows Bow as a salesgirl in pursuit of a handsome playboy.
"Clara Bow is at her free-spirited peak, an assured archetype of the early 20th Century modern woman. Bow's cheeky vitality is ageless, an early echo of the quicksilver Hollywood allure that Marilyn Monroe would bring to screens decades later," says NZIFF Director Bill Gosden.
Marc Taddei, Music Director of Orchestra Wellington and the Vallejo Symphony in California, will conduct Carl Davis' score. Taddei was previously in former NZIFF Live Cinema Events such as The Wind in 2006, Nosferatu in 2011, and Safety Last in 2016.
"Marc Taddei has played an integral curatorial role in several Auckland Philharmonia Orchestra Live Cinema engagements," says Gosden. "It is a great pleasure to have Taddei collaborating once more with NZIFF for 2017's Auckland Philharmonia Orchestra Live Cinema
Tickets for this Live Cinema event are on sale from Monday 19 June at 9am. The full NZIFF programme will be available online from Monday 26 June 7pm, and on the streets from Tuesday 27 June for Auckland. NZIFF starts in Auckland on 20 July 2017.
Visit www.nziff.co.nz for more info.