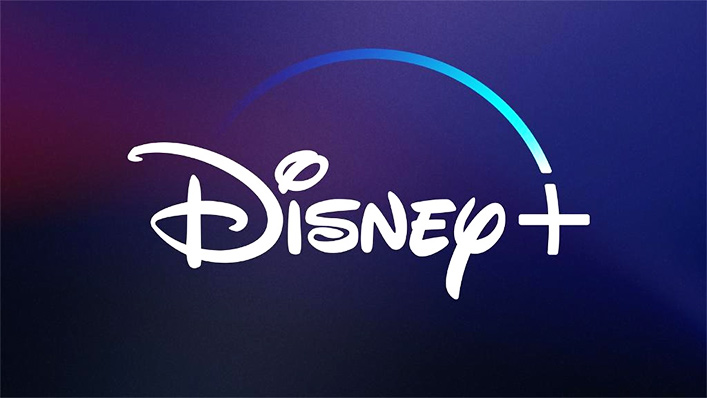 How to watch Disney+ in NZ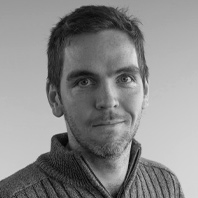 ---
A week after its launch in America, Disney+ has finally landed in Aotearoa. Here's everything you need to know about the brand new streaming service.
What is it?
You know Netflix? The online streaming service that millions of people pay monthly for and, in return, get ad-free access to hundreds of movies and TV shows? It's like that, but for Disney content.
That's over 600 films and 7,000 episodes of telly. This includes their animated classics, recent features, scripted and unscripted series, Pixar films, Star Wars shenanigans, most Marvel-related stuff and a massive National Geographic library.
What do I need?
If you have a thing that can stream a video from the internet, you can probably access Disney+ by going to disneyplus.com or downloading the app. Here's an exhaustive list of devices that can run Disney+:
– computers and laptops with an internet connection
– iPhones/iPads
– Android phones/tablets
– Apple TV
– Chromecast
– Sony TVs (Android TV)
– Samsung TVs (Tizen)
– LG TVs (WebOS)
– Android TVs
– PS4
– Xbox One
You can run four streams simultaneously with one account and if you want to watch shows on a plane or anywhere else that doesn't have a wi-fi connection, Disney+ offers unlimited downloads for up to ten devices of your choosing.
Mmm… seems pretty easy for my kids to stumble onto age-inappropriate stuff.
Fear not. You can set up a separate 'kids profile' for them that hides all the films and shows with violence, naughty language, and other age-inappropriate stuff.
Sounds good but how much are they charging?
$9.99 per month. Or, for the dedicated, $99.99 per year (which works out to $8.33 per month). You also get a 7-day free trial when you first sign up (requires you to enter credit card details).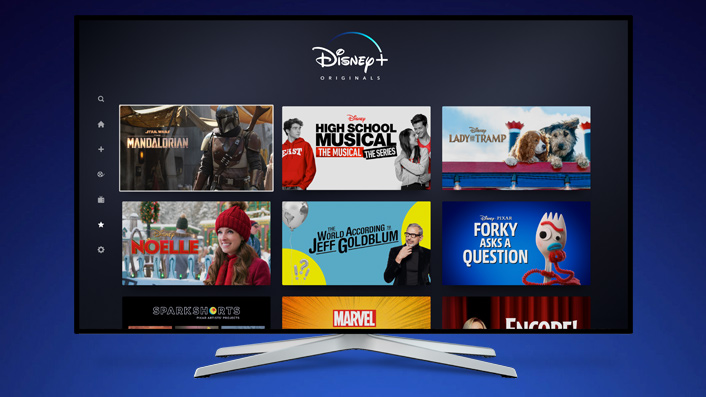 All right, I'll try it, but what should I watch first?
Big call. Everyone has different tastes but if we had to pluck out seven recommendations…
The Mandalorian
The Star Wars spinoff series follows a lone bounty hunter in the galaxy far, far away. Arguably, there's been more hype behind this show than the upcoming Episode IX, and the first two episodes have gained a really good reception so far.
Avengers: Endgame
The biggest chapter of the Marvel Cinematic Universe to date is also the biggest film of all time, defeating the box office record held by 2009's Avatar (also on Disney+). Chances are, you've seen it already. And chances are, you're hankering to see it again.
Up
Throw a dart at the Pixar board of films. As long as it doesn't land on Cars 2 or The Good Dinosaur, you'll pick a film that's at least entertaining, and at most a cinematic masterpiece. We chose Up for the simple fact that it turned ten this year and deserves an honourary rewatch.
Who Framed Roger Rabbit?
The one-of-a-kind stone-cold classic from Robert Zemeckis gets the Ultra HD treatment for those with a flashy 4K TV. Like the streaming service itself, the film features a hefty mix of animation and live-action with a tonne of property cross-over. If you haven't seen it yet, get on it.
Moana
An animated treasure. Disney's iconic line of princesses found its first Polynesian chief with Moana, a spry young woman who yearns to explore the ocean—despite her father's wishes. When a deadly force threatens to consume their home, Moana defiantly takes to the sea and encounters Maui the demigod (voiced by Dwayne Johnson).
The Simpsons
Disney now owns Fox, which means you can watch a whopping 29 seasons of The Simpsons. You can start from the very first episode, or you can skip straight to Season 6 Episode 6, Treehouse of Horror V, which contains the single greatest adaptation of Stephen King's The Shining (sorry Kubrick…).
Free Solo
This year's winner of Best Documentary at the Academy Awards follows renowned rock climber Alex Honnold's attempt to climb Yosemite's 3000-foot-high El Capitan Wall—with zero safety gear. In his five-star review, Flicks writer Daniel Rutledge called it "a documentary blessed with a giddy combination of nigh perfect elements."
…that's it?
Not by a country kilometre. See below…
OK. Wow. That's heaps. I'm ready to subscribe. What do I click on next?
You click this.
Sign up for Flicks updates