How to watch Marvel's Eternals in New Zealand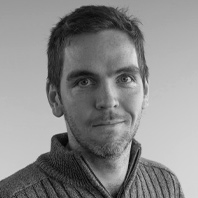 ---
Find out how you can watch Marvel's Eternals, the two-and-a-half-hour epic from Oscar-winning director Chloé Zhao.
The 25th film in the Marvel Cinematic Universe is upon us. Directed by recent Oscar winner Chloé Zhao, whose previous film Nomadland took home Best Picture and Best Director at the 2021 Academy Awards, Eternals promises to be a very different kind of Marvel movie.
If that's not exciting enough, get a load of this cast. Screen veterans Angelina Jolie and Salma Hayek are joined by Kumail Nanjiani (The Big Sick), Gemma Chan (Let Them All Talk), Kit Harington (Game of Thrones), Brian Tyree Henry (Atlanta) and Barry Keoghan (The Killing of a Sacred Deer).
Together, they play a race of immortal aliens who have been quiet witnesses to us humans and our shenanigans for centuries. Naturally, these beings are patient people, but when mankind's most ancient enemies rise from the shadows, so too do the Eternals.
Clocking in at two-and-a-half-hours long, Eternals is an epic watch in the purest definition of the word, and will on Disney+ 12 January 2022.