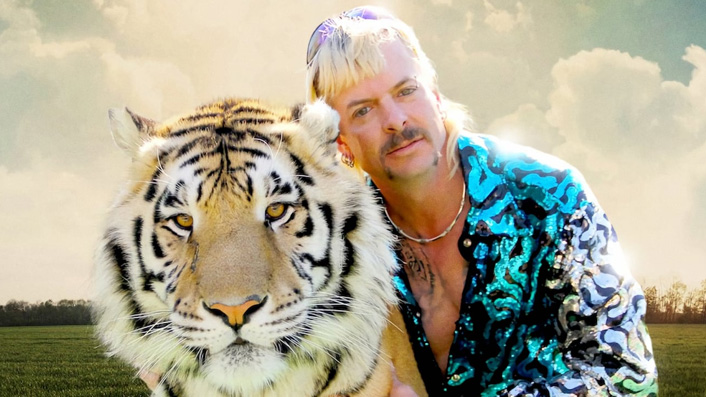 Netflix just released a bonus Tiger King episode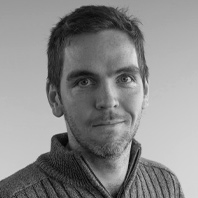 ---
Netflix's seven-part docuseries phenomenon Tiger King just released a brand new episode. As exciting as that may sound, anyone hoping to see new evidence on the disappearance of Carole Baskin's husband or some wild attempt by Joe Exotic to escape prison should turn their expectations down a notch.
Titled 'The Tiger King and I', this episode should be seen as bonus content rather than an eighth chapter of the wild saga. Hosted by Joel McHale (Community) on his couch during coronavirus quarantine, this quickly- and cheaply-made ep catches up with the show's key characters via video chat to get their feelings on the series, their sudden shot of stardom, becoming memes, big cat welfare, who should play them in a movie, and more.
While that may disappoint those hoping for another insane twist to this already loopy series, this very basic aftershow is still very much worth 40-minutes of your time – if just to hear them clear the air on certain topics and reiterate that Joe Exotic is a tremendously huge asshole.
See also
* All new movies & series on Netflix
* All new streaming movies & series
* Everything coming to Netflix in April
Beyond that, McHale gets some neat knowledgeable nuggets of insight from the likes of Jeff Lowe, Joshua Dial, Kelci "Saff" Saffery, Rick Kirkham and John Finlay (sporting a superb set of new teeth).
While many have criticised the show for its peculiar skewing of the narrative and framing of certain characters, it's somewhat refreshing to hear critiques coming straight from the series' characters. Obviously, Lowe wasn't stoked about his portrayal and neither was Finlay. Dial, on the other hand, reckoned "it's fair, it's balanced… it's a wonderful production." There are also some intriguing questions posed to Saff, who is constantly referred to as a woman in the show, even though he identifies as a man.
Sign up for Flicks updates
You don't often get this kind of self-criticising and reflective insight from a docuseries, most likely because docuseries don't typically get this kind of global attention to warrant a 'bonus episode'. Sure, you're essentially watching Skype calls, but considering the unprecedented amount of sudden fame placed on these largely unassuming folk, it's an ep that justifiably strikes the iron while it's still hot.
It also helps that McHale brings a much-needed self-awareness to this rushed production, taking pop-shots at the supposed iPhone he used to record the episode as well as the odd self-jab about his fleeting fame.
Though it's cheeky to call it an eighth episode, 'The Tiger King and I' is a welcomed wind-down to a hyped-up series and a valuable reminder that these are real people who see your memes.