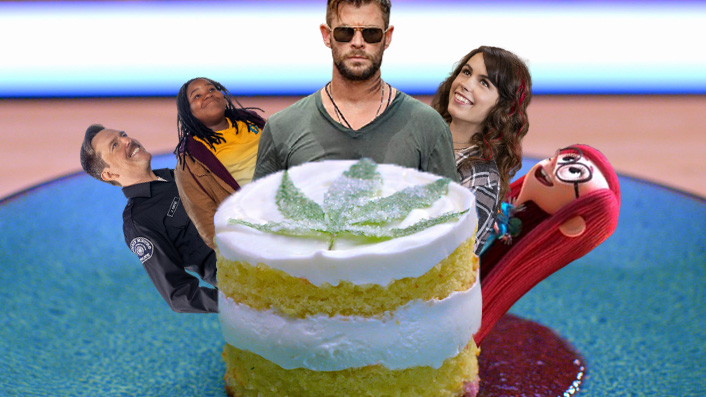 New to Netflix in April – Chris Hemsworth action, beer, weed & more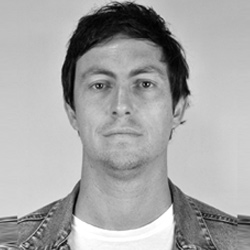 ---
Netflix has unveiled its schedule of new releases for April, some of which we'll now be looking forward to watching during lockdown. Alongside a whack of catalogue titles, a range of new films and series will debut—check out some of the highlights and read on for the full list of releases.
See also
* All new movies & series on Netflix
* All new streaming movies & series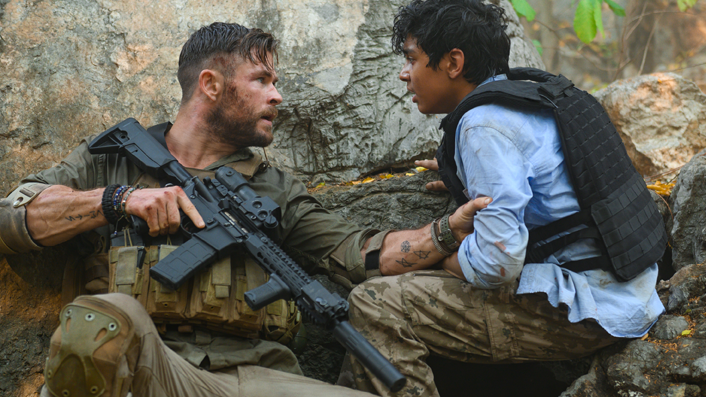 Chris Hemsworth is a mercenary on a deadly rescue mission in Extraction, an action thriller written by Joe Russo (Avengers: Endgame) and directed by Sam Hargrave, longtime stunt coordinator whose work includes Captain America: Civil War, Atomic Blonde and Avengers: Infinity War.
A kidnapped boy beckons the unparalleled skill of a mercenary named Tyler Rake (Hemsworth). But Rake is a broken man with nothing to lose, harbouring a death wish that makes an already deadly mission near impossible.
Extraction streams from 24 April
Based on the beloved children's novel, four siblings believe they're better off raising themselves and trick their awful parents to go on a life-threatening vacation in Netflix animated family film The Willoughbys. Features the voices of Will Forte, Maya Rudolph, Martin Short and Ricky Gervais.
The Willoughbys streams from 22 April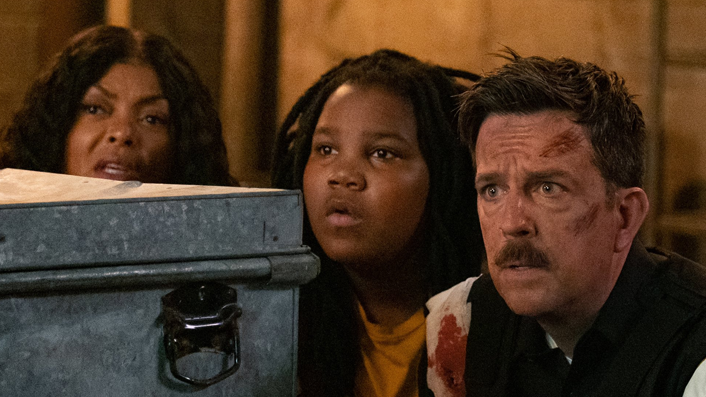 When a 12-year-old boy hires a criminal to scare off his mum's new police officer boyfriend, the scheme backfires horrendously in this buddy comedy. With the situation out of control, the kid and the cop must work together to take down Detroit's most ruthless kingpin. Stars Ed Helms (The Hangover), Taraji P Henson (Hidden Figures) and Betty Gilpin.
Coffee & Kareem streams from 3 April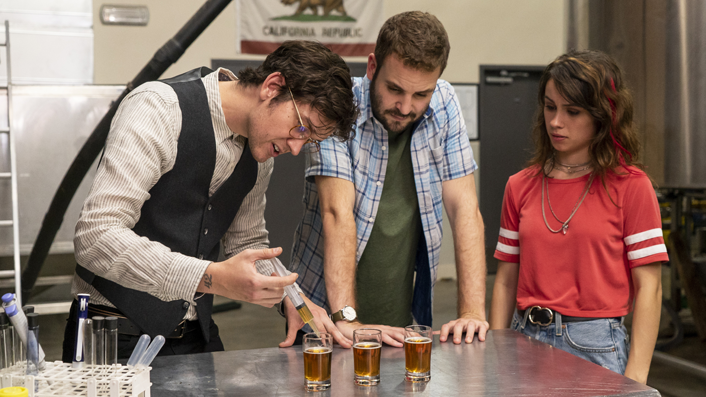 Stuck at home, but want to feel like you're at a craft beer bar? Crack a cold one and hang out with the cast of sitcom Brews Brothers. This 8-episode comedy series from showrunner Greg Schaffer (That '70s Show) is set in a struggling craft brew bar, whose owner is surprised by the arrival of his estranged brother. Both highly competitive, and passionate about making beer, they'll butt heads and etc etc (you know the sitcom drill).
Brews Brothers streams from 10 April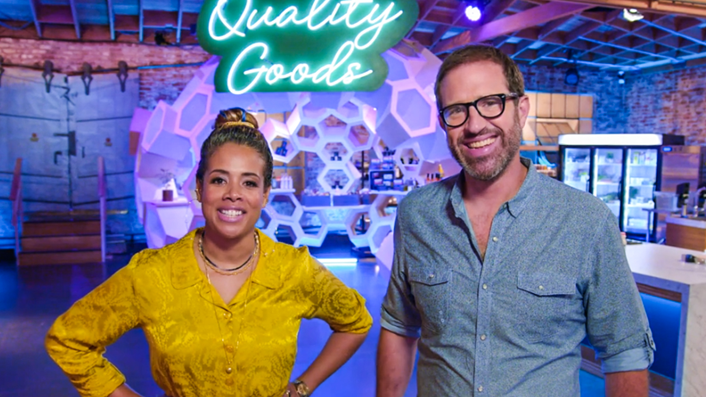 Netflix's new competitive cooking show sees chefs vie for the favour of judges and special guests with "their artful use of leafy herb, THC infusions and CBD sauces". Hosted by Kelis, and with a launch date that makes much more sense the way Americans order their dates—4/20, geddit?—this could be just the thing if you've hotboxed all the way through all seasons of Top Chef.
Cooked with Cannabis streams from 20 April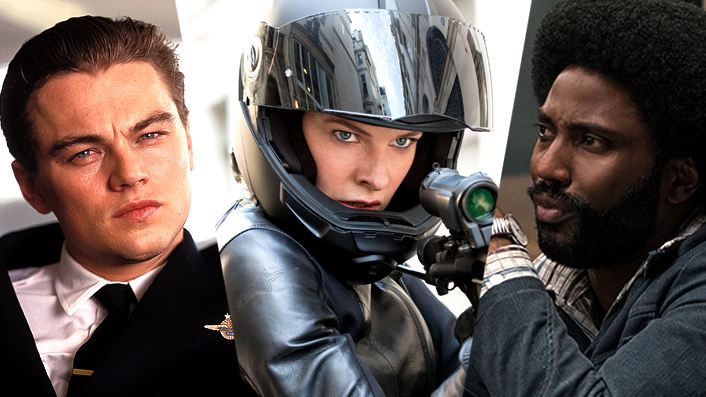 A bunch of great catalogue titles arrive on Netflix in April—the perfect time to revisit (or discover) supremely-watchable pics like Catch Me If You Can, Mission Impossible – Fallout, BlacKkKlansman, Superbad, and The Breakfast Club (if the plight of being cooped up in detention isn't too close to the bone) and many more. See the full list of April titles below.
Everything on Netflix this April
Available April 1
Nailed It!: Season 4 [Netflix Series]
Sunderland 'Til I Die: Season 2 [Netflix Series]
How to Fix a Drug Scandal [Netflix Documentary]
The Iliza Shlesinger Sketch Show [Netflix Comedy]
David Batra: Elefanten I Rummet [Netflix Comedy]
Bridge to Terabithia
Crazy, Stupid, Love
Superbad
The Last Airbender
Community: Season 1 – 6
Happily N'Ever After
How to Lose a Guy in 10 Days
Steel Magnolias
The First Wives Club
Catch Me If You Can
Superman Returns
Stuart Little 2
Friday
Next Friday
Passengers
Labor Day
Freedomland
Captain Phillips
Stuart Little
The Cold Light Of Day
The Duchess
Collide
Available April 3
La casa de papel: Part 4 [Netflix Series]
Coffee & Kareem [Netflix Film]
Money Heist: The Phenomenon [Netflix Film]
Spirit Riding Free: Riding Academy [Kids & Family]
StarBeam [Kids & Family]
Available April 5
BlacKkKlansman
Available April 6
The Big Show Show [Kids & Family]
Available April 7
TERRACE HOUSE: TOKYO 2019-2020: Part 3 [Netflix Series]
Available April 9
Hi Score Girl: Season 2 [Netflix Anime]
Available April 10
Brews Brothers [Netflix Series]
Tigertail [Netflix Film]
Love Wedding Repeat [Netflix Film]
The Main Event [Netflix Film]
LA Originals [Netflix Documentary]
Get Him to the Greek
Life of the Party
American Pie
American Pie 2
American Wedding
American Reunion
Smokey and the Bandit
The Mummy
The Mummy Returns
The Mummy: Tomb of the Dragon Emperor
The Breakfast Club
Jaws 2
Jaws 3
Alvin and the Chipmunks Meet the Wolfman
The Land Before Time
Hannibal
Available April 13
How to Be Single
Available April 14
Chris D'Elia: No Pain [Netflix Comedy]
Available April 15
Outer Banks [Netflix Series]
The Innocence Files [Netflix Documentary]
Richie Rich
Once Upon a Time in London
The Hangover: Part II
Dennis the Menace
Available April 16
Fary: Hexagone: Season 2 [Netflix Series]
Fauda: Season 3 [Netflix Series]
Mauricio Meirelles: Levando o Caos [Netflix Comedy]
Available April 17
El Dragón: Return of a Warrior: Season 2 [Netflix Series]
Too Hot to Handle [Netflix Series]
Sergio [Netflix Film]
Betonrausch [Netflix Film]
Legado en los huesos [Netflix Film]
Earth and Blood (La terre et le sang) [Netflix Film]
The Last Kids on Earth: Book 2 [Kids & Family]
Unfriended: Dark Web
Available April 20
Cooked with Cannabis [Netflix Series]
The Midnight Gospel [Netflix Series]
Available April 21
Middleditch & Schwartz [Netflix Comedy]
Mission: Impossible – Fallout
Available April 22
Absurd Planet [Netflix Series]
Win the Wilderness [Netflix Series]
El silencio del pantano [Netflix Film]
The Plagues of Breslau [Netflix Film]
Circus of Books [Netflix Documentary]
The Willoughbys [Kids & Family]
Available April 23
The House of Flowers: Season 3 [Netflix Series]
Available April 24
After Life: Season 2 [Netflix Series]
Extraction [Netflix Film]
Yours Sincerely, Kanan Gill [Netflix Comedy]
Hello Ninja: Season 2 [Kids & Family]
Available April 26
The Last Kingdom: Season 4 [Netflix Series]
Available April 27
Never Have I Ever [Netflix Series]
Willy and the Guardians of the Lake: Tales from the Lakeside Winter Adventure [Netflix Film]
Kings
Available April 29
Nadiya's Time to Eat [Netflix Series]
Extracurricular [Netflix Series]
Summertime [Netflix Series]
A Secret Love [Netflix Documentary]
Murder to Mercy: The Cyntoia Brown Story [Netflix Documentary]
Available April 30
The Victims' Game [Netflix Series]
The Forest of Love: Deep Cut [Netflix Series]
Rich in Love (Ricos de Amor) [Netflix Film]
Dangerous Lies [Netflix Film]
Drifting Dragons [Netflix Anime]
Coming soon
The Circle Game [Netflix Series]
ARASHI's Diary -Voyage- ep 5 & 6 [Netflix Documentary]
Riverdale: Season 4