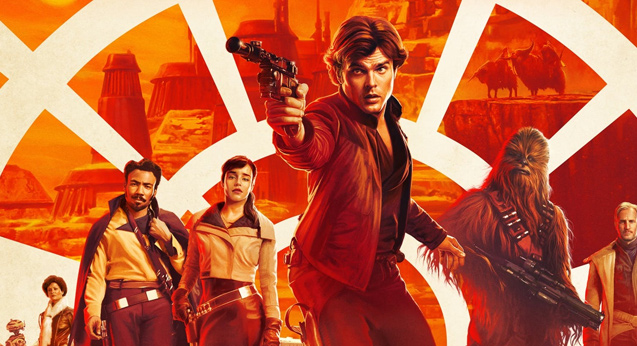 Tickets go on sale today for Solo (being May the 4th and all), Disney & Lucasfilm's second standalone Star Wars feature which lands in cinemas May 24.
FIND TIMES & TICKETS HERE
FIND 3D TIMES & TICKETS HERE
The film, directed by Ron Howard (Apollo 13), follows Han and Chewbacca before they joined the Rebellion. Harrison Ford's iconic role is picked up by Alden Ehrenreich (Hail, Caesar!), while Donald Glover (Atlanta) plays young Lando Calrissian.