The film side of Austin-based festival SXSW saw plenty of happy critics and general movie-goers reacting positively to big players like A Quiet Place and New Zealand rom-com The Breaker Upperers.
While those hotly-anticipated films didn't make an appearance on the award-winners list, those that did are well worth knowing about. You can expect some of these to pop up during the upcoming film festival rounds.
Below are the audience award winners, the critics award winners, and other flicks that have gotten lots of love during the festival.
---
The Audience Awards
First Match, written and directed by Olivia Newman
Narrative Feature Competition Winner
This Netflix Original drama follows a Brooklyn teenager who spent years in the foster care system. As far as she can see, there's only one way to reconnect with her estranged father: join an all-boys wrestling team. The film also won the SXSW LUNA® Gamechanger Award.
---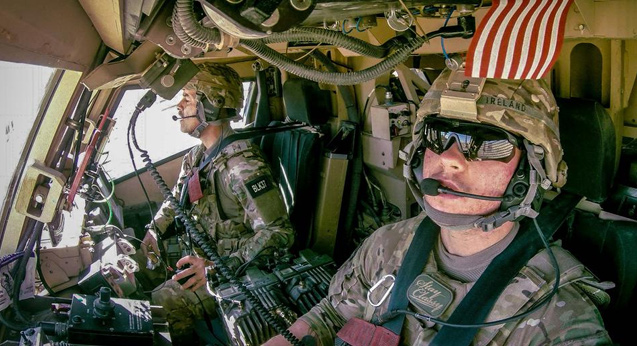 TransMilitary, directed by Gabriel Silverman and Fiona Dawson
Documentary Feature Competition Winner
In service of the US military, approximately 15,500 transgender people are forced to conceal their identity least they get banned from duty. This film follows the lives of four trans troops.
---
All Square, directed by John Hyams
Narrative Spotlight Winner
A small-time bookie in a go-nowhere town finds slithers of success when he babysits his ex-girlfriend's kid and runs bets on his baseball games.
---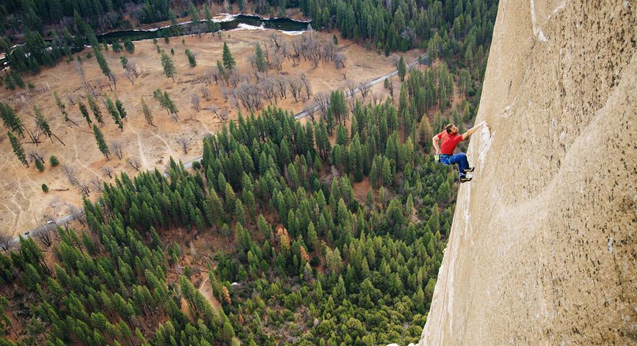 The Dawn Wall, directed by Josh Lowell and Peter Mortimer
Documentary Spotlight Winner
The astonishing story of American rock climbers Tommy Caldwell and Kevin Jorgeson involves a hostage crisis, losing an index finger, and climbing a 3,000-foot rock face with the world watching.
---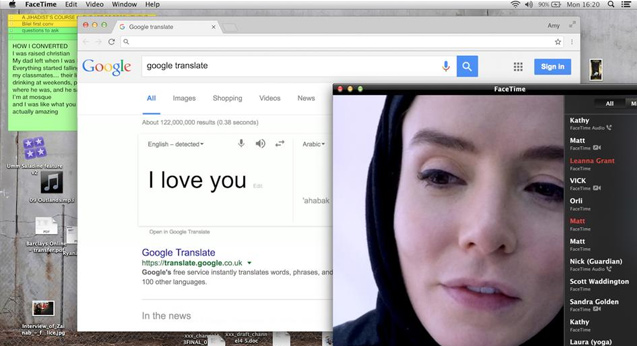 Profile, co-written and directed by Timur Bekmambetov
Visions Winner (risk-takers)
Told entirely through the screen of the main character's laptop, this feature thriller tells the story of a journalist who creates a fake Facebook profile of a Muslim convert in order to investigate the tactics of ISIS recruiters.
---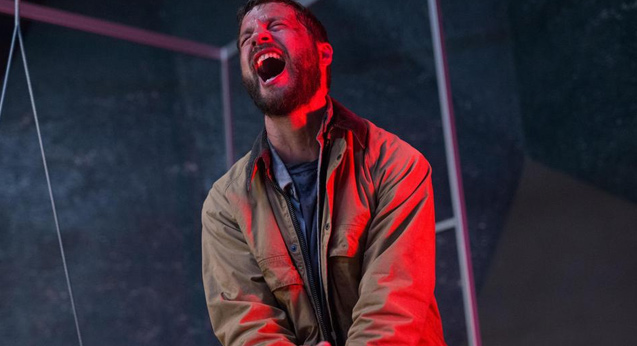 Upgrade, written and directed by Leigh Whannell
Midnights Winner (after-dark features)
Leight Whannell, who co-wrote the original Saw with James Wan, directs this horror sci-fi following a technophobe living in a computer-run near-future utopia forced to get cybernetic upgrades when he becomes paralysed. However, the CPU that runs his new body has a mind of its own.
---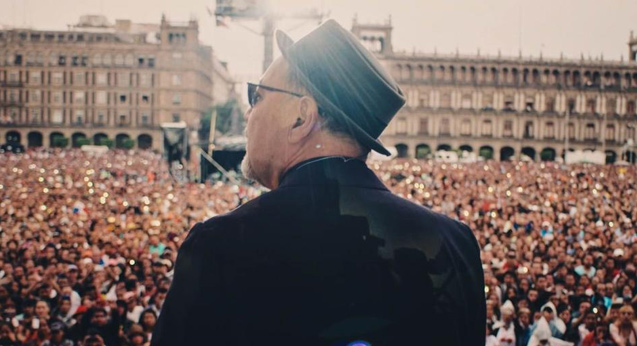 Ruben Blades Is Not My Name, written and directed by Abner Benaim
24 Beats Per Second Winner (films about music and musicians)
The life and work of Ruben Blades span half a century, a legacy that brought Salsa to the global stage.
---
Virus Tropical, directed by Santiago Caicedo
Global Winner (international films)
Sure to be compared to the masterful Persepolis, this Colombian animated feature tracks the growth of a woman from conception to young adulthood.
---
Science Fair, written and directed by Cristina Costantini and Darren Foster
Festival Favourite (from previous film festivals)
Also winning the Fest Fave award at Sundance, this doco follows nine brilliant teens competing in the international science fair. The pressure is as great as the reward for winning.
---
Films with Hot Buzz
The Breaker Upperers – in cinemas May 3
Jackie van Beek and Madeleine Sami direct-write-star in this comedy as partners who run a business breaking up relationships for people unable to do it themselves.
#TheBreakerUpperers had me dying. It's a hilarious and raunchy comedy and I love how messy all the characters are. One of the best I've seen. #SXSW

— maria ? (@Margo_Kart) March 16, 2018
#TheBreakerUpperers is completely hilarious – soooooo fun. Hoping it'll see the same kind of appreciation as @TaikaWaititi's films which I'm sure he does too since he was a producer on it! #sxsw

— Manon de Reeper @ SXSW (@manondereeper) March 16, 2018
---
Isle of Dogs – in cinemas May 3
Wes Anderson's animated feature follows a boy looking for his pet on an island where rubbish and dogs are dumped.
#IsleOfDogs is fantastic! Wes Anderson is at the top of his game. Everybody needs to check it out #SXSW

— Charlie Delatorre (@charliedelatoe) March 18, 2018
Thoroughly enjoyed the immensely winning @isleofdogsmovie from Wes Anderson and company. Full of charm, wit, laughs, heart, and a sense of adventure that is epic while remaining emotionally pure. #sxsw #isleofdogs pic.twitter.com/nli0zhdAh2

— Rob Dean (@neuroticmonkey) March 18, 2018
---
A Quiet Place – in cinemas April 5
John Krasinski (The Office) directs, co-writes and stars alongside Emily Blunt (Edge of Tomorrow) in this horror in which a family must stay silent to hide from an evil presence that hunts by sound.
Just got out of #AQuietPlace

My brief thoughts in gif form #SXSW pic.twitter.com/Ovp8vkjvNp

— Ryan Scott (@RyanScottWrites) March 10, 2018
#AQuietPlace is a masterclass in suspense. It weaponizes your own screams against you. The tension is so taut your stomach will turn in relentless knots. Totally deliciously terrifying. #SXSW18

— Kristy Puchko ➡️ SXSW (@KristyPuchko) March 10, 2018
---
Ready Player One – in cinemas March 29
Spielberg's adaptation of the sci-fi love letter to gaming and '80s pop-culture is set in a near-future where people prefer to live in a virtual reality called OASIS.
Ready Player One was freaking fantastic. I thought the movie was going to bomb after all the teasers and trailers, but Spielberg created a wonderful adaptation that captured the spirit of the book while offering up some new surprises. #ReadyPlayerOne #sxsw

— Tony Llongueras (@tonylongname) March 12, 2018
#ReadyPlayerOne was incredible! Seriously shocked. It's unbelievable how much I LOVED it. This movie is going to be HUGE. Every gamer/geek should see it. Satisfying on every level. Getting to hear from Spielberg himself was truly an unforgettable experience. #SXSW pic.twitter.com/6WlpRT36iH

— Eric Mangum (@WericManhawk) March 12, 2018
---
Blockers – in cinemas March 29
Leslie Mann, John Cena and Ike Barinholtz (Bad Neighbours) lead this comedy as parents trying to prevent their respective daughters from having sex on prom night.
I won't be the last person to say this, Blockers is the best comedy of 2018! Expect a lot of critics to say this. #Blockers #SXSW #SXSW2018 pic.twitter.com/dSZv4QZN0N

— Chris Gore (@ThatChrisGore) March 11, 2018
.@BlockersMovie is this-generation's-Superbad level good, and I will not be talked out of that. #blockers #sxsw

— Travis Greenfield ? (@travgreenfield) March 11, 2018
---
Brothers' Nest
This dark Aussie comedy from the director of Kenny sees two average blokes attempting the perfect murder.
Really enjoyed #brothersnest. Great twisty thriller from Australia. This one is under the radar so far, but it deserves some attention. Wonderful performances from the Jacobson brothers #SXSW pic.twitter.com/HpKs0Ey3Xd

— Josh (@HatefulJosh) March 13, 2018
---
The Critics Awards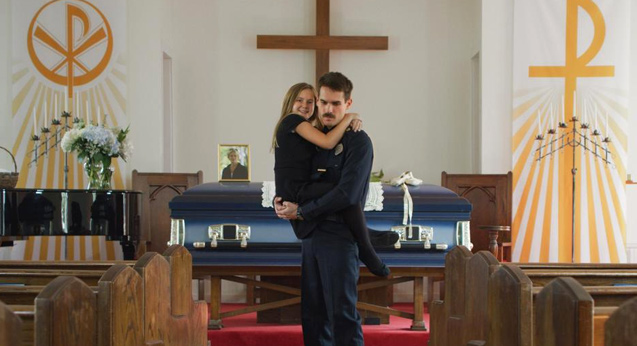 Thunder Road, written and directed by Jim Cummings
Grand Jury Winner
Jim Cummings' 2016 short film, which also won an award at SXSW, is the opening scene of this dramedy feature which follows a police officer whose heartfelt eulogy to his mother makes him realise the toxic cycle of bad parenting.
---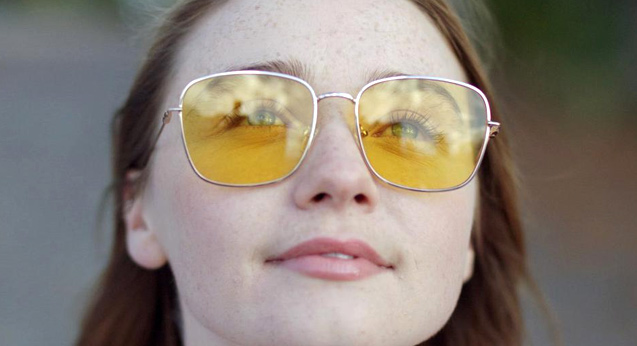 Writer-director Carly Stone for The New Romantic
Special Jury Recognition for First Feature
An aspiring journalist and college senior is sick of having her hopeless romantic heart squandered by guys of her generation. Thus, she finds herself an older sugar daddy and documents the experience.
---
Writer-director Nijla Mu'min for Jinn
Special Jury Recognition for Writing
A teenager with a love for dancing goes through a shift in identity when her mother suddenly converts to Islam. Resistant at first, the young woman goes through a self-reevaluation.
---
Documentary Awards
People's Republic of Desire, directed by Hao Wu
Grand Jury Winner – Documentary
Some of the biggest celebrities in China today are live-streamers, earning up to $200,000 a month. This documentary explores this virtual status, the worshipers, and whether or not digital intimacy will replace real intimacy.
---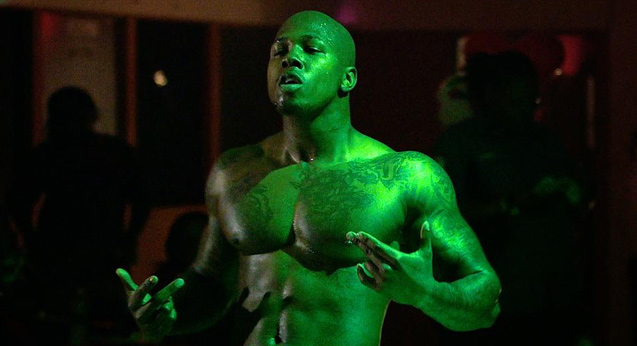 This One's for the Ladies, directed by Gene Graham
Special Jury Recognition for Best Cast – Documentary
The description on the official SXSW site: "if you are easily offended by an honest discussion of female sexuality, seeing a large black penis, or by getting real about how racial disparities impact the lives of these Ladies outside of the club, then this is not the movie for you."
---
Garry Winogrand: All Things are Photographable, directed by Sasha Waters Freyer
Special Jury Recognition for Best Feminist Reconsideration of a Male Artist – Documentary
Having shot close to a million photographs with thousands of rolls posthumously undeveloped, photographer Garry Winogrand left a mountain of heralded work that went forgotten and unappreciated after his death 30 years ago. This film seeks to change that.
---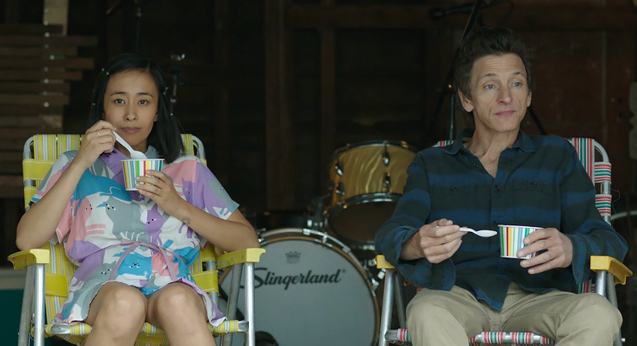 Unlovable, directed by Suzi Yoonessi
Special Jury Recognition
A young woman abstains for 30 days in order to resolve her sex addiction. During this time, she learns real intimacy by making music with a reclusive man. Co-stars Oscar nominee John Hawkes (Three Billboards Outside Ebbing, Missouri) and Oscar winner Melissa Leo (The Fighter).
---
On Her Shoulders, directed by Alexandria Bombach
SXSW LUNA® Chicken & Egg Award – Documentary
23-year-old Nadia Murad survived the Yazidi genocide and sexual slavery committed by ISIS. Filmmaker Alexandria Bombach details the agony and bravery it took her to tell and retell her story over and over again on the international stage.
---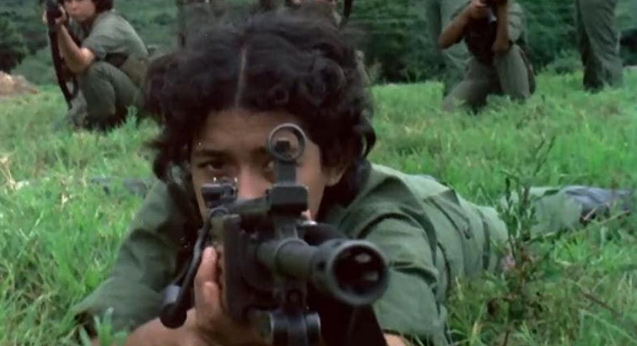 ¡Las Sandinistas!, directed by Jenny Murray
Special Jury Recognition
This documentary highlights the unsung efforts of the women who took arms and led the battlefield during Nicaragua's 1979 Sandinista Revolution, resulting in societal transformation.
---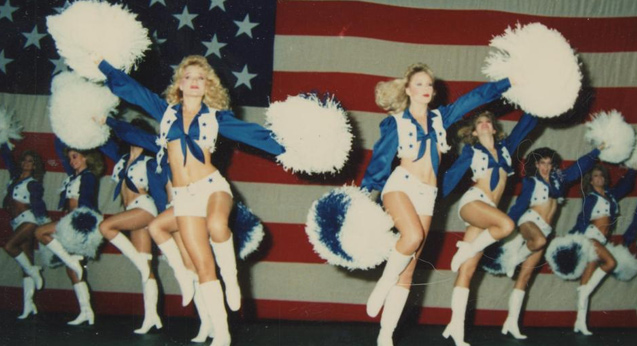 Daughters of the Sexual Revolution: The Untold Story of the Dallas Cowboys Cheerleaders, directed by Dana Adam Shapiro
Louis Black "Lone Star" Award
The story of how a sisterhood, their den mother, and the Sexual Revolution broke through controversy to become a pop culture phenomenon – the Dallas Cowboys Cheerleaders.
---
Prospect, written and directed by Zeek Earl and Chris Caldwell
SXSW Adam Yauch Hörnblowér Award
Zeek Earl and Chris Caldwell turned their 2014 short film, which took a life on its own after going viral on Vimeo, into a sci-fi feature. The story follows a teenage girl and her father foraging for valuables in a dangerous toxic moon forest.