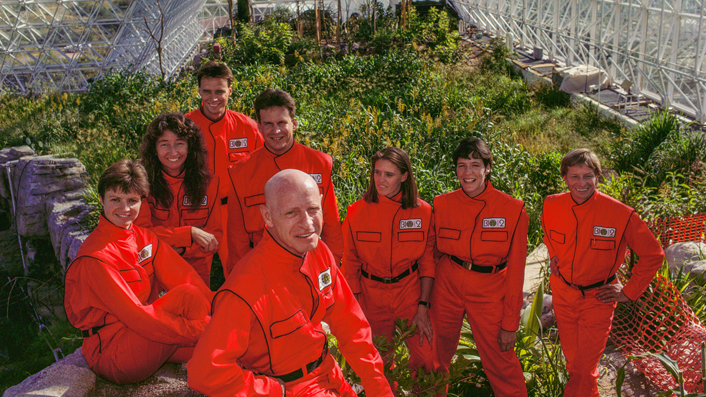 Spaceship Earth is the fascinating origin story of a controversial project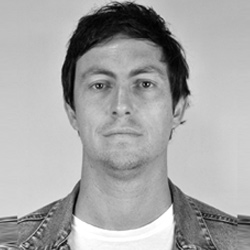 ---
A new arrival to the many superb documentaries streaming on DocPlay, Spaceship Earth details how an ambitious, flawed project came to be, and the explores the unlikely personalities behind it. It's a documentary that Steve Newall highly recommends.
Available to watch in Aotearoa just as we begin to end our own periods of isolation, Spaceship Earth is a look into the origins of ultimate lockdown facility Biosphere 2. No, not the Pauly Shore "comedy" that the project inspired (I tried to watch Bio-Dome the other night, and do not recommend it). Rather, this was the early 90s combo of big idea, big building and big budget ($200m!) that set out to be a trial run for enclosed ecosystems that could help humanity into space—aboard ships or sustaining off-planet colonies elsewhere.
See also:
* The best music documentaries on DocPlay
* All new streaming movies & series
* The best documentaries of last decade
Primed by years of science fiction, like many I was drawn to the concept when it was unveiled decades ago, an attitude no doubt encouraged by eight inhabitants' uniforms, which looked straight out of a Hollywood costume department and helped make the project great media fodder. And then, after they were sealed inside their self-sufficient vivarium for a two-year mission, a mix of the predictable and surprising happened—interest waned, controversies occurred, and the media turned on their one-time darlings before moving on from it completely.
It's fascinating to revisit here in Spaceship Earth, not least of all in how much of the film is dedicated to Biosphere 2's origins—not just its concept and construction, but in how the tightly-knit group of people at it centre came not from an academic background, but the communal counter-culture of the 1960s. Less scientists than they were artists or performers, we see in this doco the multiple projects that preceded Biosphere 2, and the nature of this collective as being one with both a talismanic leader and theatre at its core.
Sign up for Flicks updates
"Fake it til you make it" may be an often uttered mantra, but it's given extra validity here, as individuals with acting and intellectual backgrounds operate way outside their zones of experience and comfort, fortunately with the minds, motivation and means to match. If there's one tough lesson sitting alongside the motivating elements as to how the hell you can pull this stuff off, unfortunately it's "have an incredibly rich patron"—but hey, what are you gonna do.
Coming out of the Bay Area in the 60s, and with established artistic leanings, these folks were unsurprisingly very good at documenting their projects, and while their personalities may be somewhat unorthodox, the nature of their collective helped instil communication skills that come in very handy for the purposes of interviews in this film. Perhaps there's not quite enough of the different facets of charismatic leader John Allen revealed, and given the access to Biosphere 2 staff and participants, a little more inside goss on the project's controversies would be welcome. Nevertheless this is still an intriguing doco that comes highly recommended.