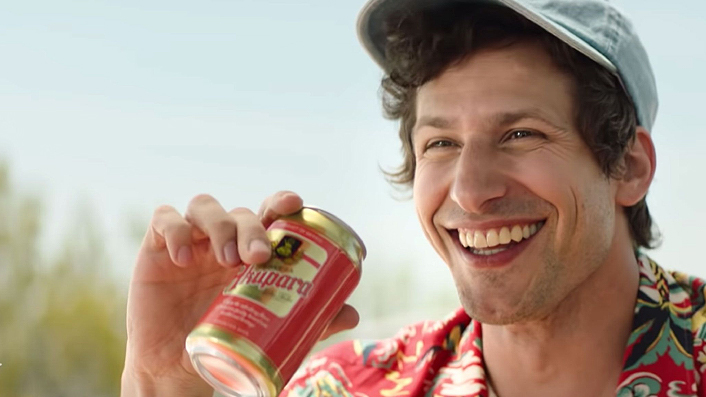 Time-loop rom-com Palm Springs is one of the year's best comedies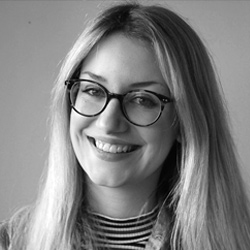 ---
Now (finally) streaming in Aotearoa via Prime Video, Palm Springs sees Cristin Milioti (TV's Fargo) and Brooklyn Nine-Nine's Andy Samberg star in a rom-com that flips the time-loop genre on its head. As Katie Parker writes, it's one of the best comedies this year.
Given that they are, by their very nature, formulaic and repetitive, it's amazing how often time loop movies just work. Groundhog Day, Edge of Tomorrow, Happy Death Day…no matter how stupid the explanation or how weak the resolution, the trope remains a favourite of Hollywood and a hit with the people.
From director Max Barbakow, romantic-comedy Palm Springs is a new entry to the canon that uses an excellent cast and a surprisingly thoughtful story to elevate the formula to another level—making it not only a welcome addition to the genre, but one of the best comedies to come out this year.
Sign up for Flicks updates
Beginning as the self-destructive Sarah (Christin Milioti) goes through the motions performing bridesmaid duties at her sister's wedding in Palm Springs, things take a turn when a late-night hook-up with fellow guest Nyles (Andy Samberg) winds up with her ensnared in a time loop—meaning that, henceforth every day will be the wedding day she just lived.
Not only that though. Nyles is already trapped there, and has been for some time. Can I make it any more obvious? Stuck together in the desert without even death as an escape, sparks fly and soon they are partners in crime making the most of their consequence-free new existence, even if it is accompanied by an increasingly rapid loss of meaning.
With many of us having ourselves experienced claustrophobic repetition quite a bit recently, Sarah and Nyles' plight is certainly apt for the COVID-era, yet so too is Palm Springs an almost blissful kind of escapism from the fraught atmosphere of the year that was. With Samberg at his most dazzlingly brilliant and Milioti bright-eyed and sharp-witted, their chemistry together is at Sandler-Barrymore levels of effortlessness. Visually otherworldly by virtue of the stunning, barren setting and crisp cinematography, it's just nice to be there with them, immersed in a strange, sun-drenched eternal present.
Sweet, funny, and tinged with just the right amount of existential melancholy, Palm Springs is so solid, so self-assured and so genuinely delightful it comes as a bit of a shock—and after a year of nasty surprises, that's exactly what a lot of people need.