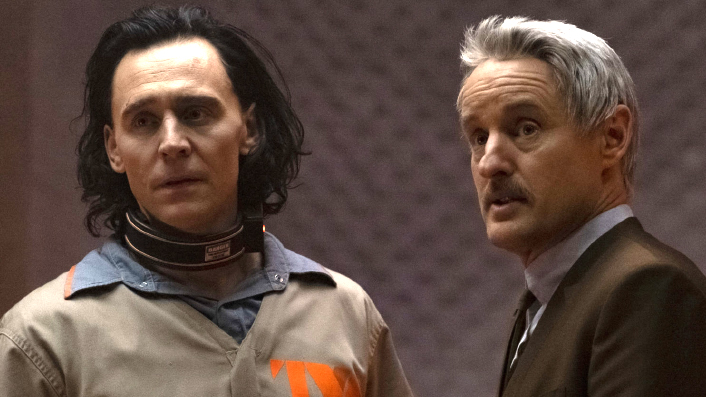 Tom Hiddleston and Owen Wilson's dynamic in Loki is a pleasure to watch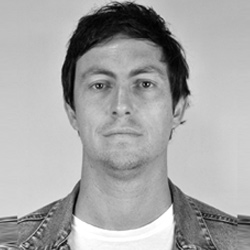 ---
Loki lives! Again. Tom Hiddleston returns as Thor's trickster brother in MCU series Loki, a "variant" version of himself after the timeline-splitting shenanigans in Avengers: Endgame. After seeing the first two episodes, Steve Newall says there's plenty to keep him interested.
A new Marvel series sees the return of a familiar face. Loki comes hot on the heels of WandaVision and The Falcon and the Winter Soldier. The former demonstrated the potential for taking some liberties with the traditional MCU style while Falcon did perhaps the polar opposite, its episodic structure getting good mileage out of pretty meat and potatoes Marvel fare.
See also:
* All new streaming movies & series
* Movies now playing in cinemas
"Mad Men meets Blade Runner is the aesthetic," said Loki's head writer. David Fincher's name has also been bandied about. But what does this actually mean for the new series, especially given the content behemoth's predilection for referencing prestigious, iconic fare ahead of release or teasing revolutionary elements and then seeing the MCU bend only ever so slightly in response?
Pleasantly, the first episodes deliver from a production perspective, introducing us to perhaps the most interesting blend of wild ideas and banal bureaucracy since Beetlejuice's Neitherworld (not that there are any bizarre afterlife beasties to be seen). Loki has found himself powerless and in the custody of the Time Variance Authority, its monolithic architecture, interior design and animated instructional films giving off a 1950s/60s vibe.
A staggering, sprawling vista of vast technological brilliance can be viewed from a window at one point in the initial episodes—for some reason, the TVA staff prefer to hang out in low-lit offices, chatting in corridors, waiting rooms, elevators. I'm kinda for it.
An avalanche of infodump greets us in the first episode, an experience thankfully not as arduous as it sounds. It's not only as streamlined as the show was ever likely to accomplish (there's a lot of info to dump), but also accompanied by the comic sight of the usually imperious Loki indignantly pummeled through the TVA's processing system for newly arrived "variants".
Surely a demigod with aspirations beyond his station has never been so nervous as he literally takes a number to wait in line in a lobby… Tom Hiddleston may play up the scheming and villainous elements of his character, but Loki is never as funny as when he's being humbled and clearly Does. Not. Like. It.
Once Loki, and the viewer, know what he's up against in the form of the TVA—basically, TimeCops who preserve the "proper" flow of events—Loki introduces the other half of the odd couple anchoring the show in the form of a grey-haired Owen Wilson. Perhaps speaking to some of those influences mentioned earlier, the pair will go on to talk (a lot) in the first eps. Thankfully the dynamic of this duo is a pleasure to watch. Wilson is no less laconic than ever, a generally patient demeanour that Loki frequently tries to conversationally and intellectually outflank—to little result as yet across a number of pleasantly unhurried scenes.
Placing Loki front and centre, no longer the Avengers' antagonist, makes Hiddleston's job quite different to the Loki seen previously. Robbed of his power by an organisation that literally keeps Infinity Stones sitting around in a desk drawer, his ego's been dented and his escape attempts thwarted (although some convoluted scheme will surely soon become evident). Plus, as the 2012 version of Loki, he has to grapple with some tricky truths about what his future would have looked like: his death at the hands of Thanos, the destruction of Asgard.
Hiddleston plays these moments with a hitherto-unseen depth that's satisfying to behold—at least until he snaps out of it, which keeps us on our toes as to which aspect of his character is, or isn't, the mask. Hopefully, this doesn't point to the over-humanisation of a character for whom that may not be the best fit, he's meant to be the embodiment of mischief, after all. We've had enough sympathetic prequel renderings of late, thanks (and don't get me started on some upcoming Jurassic World: Dominion footage that will "tell the origin story of how dinosaur DNA first came to be carried by a mythic mosquito").
Sign up for Flicks updates
His taste for mischief might make Loki an odd choice to become, if not a TVA field agent, at least an on-the-ground consultant. Clearly, Wilson's Mobius is desperate, pressing Loki into service to hunt another, murderous, variant who's wreaking havoc throughout the ages. This sets up both some honest-to-goodness time travel (Pompeii! A climate-ravaged future! The medieval era! …wait, that was an 80s Renaissance Fair…) and introduces a hint of investigative procedural elements.
Loki would far prefer to be the show's Hannibal, but in sharing his insights about their quarry's behaviour and motivations as he wears a borderline cop outfit, he's a borderline Will Graham. "This is my design…" he better damn well hiss at some point.
Two episodes in, that's plenty to keep me interested—including in whether the show falters. Does it live up to the Mad Men / Blade Runner / Fincher chat? Of course it doesn't, beyond picturing a mood board in the production office. But that's not to say I don't dig the visual aesthetic. The pacing and tone are welcome, and even if solely confined to Hiddleston, Loki would no come up short on entertainment (though there's more to enjoy that just that).
This is certainly not where I expected to be when Marvel's series slate was announced. Their plan seemed like overkill, but for the third series in a row, I'm engaged if not entirely convinced by what's unfolding. After growing fatigue with the unrelenting Marvel movie experience, I'm even starting to wonder if the small screen and episodic format is where these stories really belong.