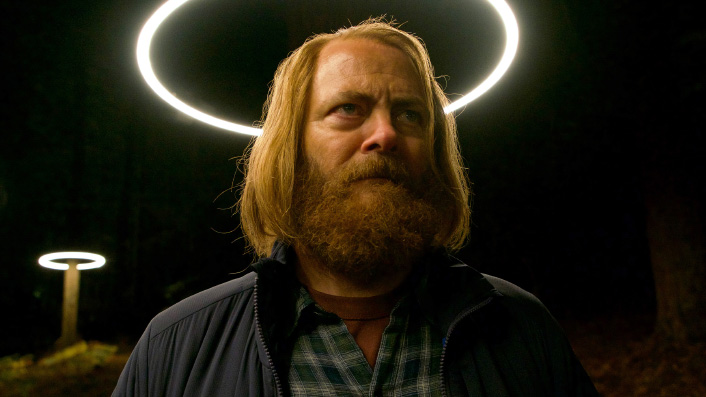 Alex Garland's sci-fi films guarantee our interest in his new show Devs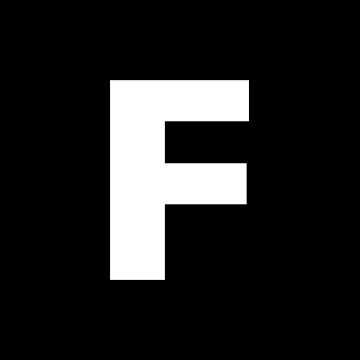 ---

With both of his directorial efforts (Ex Machina, Annihilation) making the top ten of our best sci-fi/fantasy films of the decade, it's safe to say we've been bloody excited about Alex Garland's foray into serialised storytelling with Devs. He writes and directs all eight episodes of this sci-fi drama, streaming on Neon from March 6, and looking to dazzle us with thorny issues of technology and free will.
Steve Newall looks back at how Garland's career has brought him to this point, and why that's got him counting the days to Devs.
---
First coming to prominence as the author of The Beach, his debut novel beloved by young hedonists (or wannabe young hedonists), it didn't take long for Alex Garland to get swept up in the world of film. His tale of drug culture-embracing, idealistic backpackers was brought to the screen by Danny Boyle and frequent writing partner John Hodge, swapping the British nationality of Garland's main character for Leonardo DiCaprio—and then being critically panned.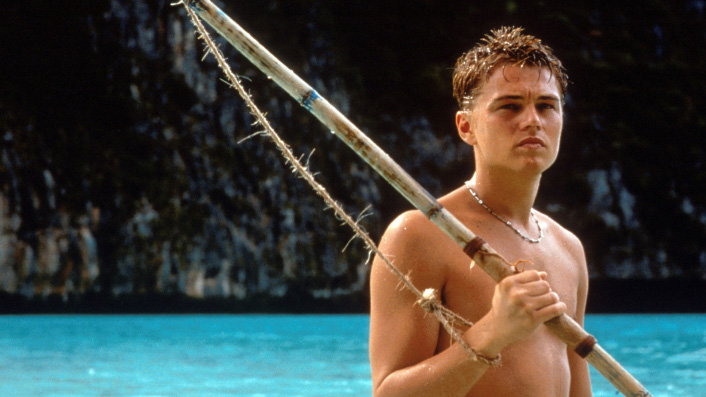 Perhaps this let Garland make a case for his own writing chops, but however it happened, Garland embarked on a successful working relationship with Boyle that saw him write screenplays for Boyle's sci-fi/horror pics 28 Days Later and Sunshine. Further genre work would follow with Never Let Me Go, which saw Garland tackle his first adaptation of another's work, based on Kazuo Ishiguro's dystopian romance novel of the same name.
Many of these different elements came together in Dredd, which saw Garland write and produce a compellingly claustrophobic action pic bringing the beloved 2000 AD character to life. Karl Urban's performance in the film, assisted by a gravelly voice and expressive lower third of his face, erased all memory of Sylvester Stallone's comical 90s miscasting as Judge Dredd, and the film's extremely satisfying, gritty action saw it appear on another of Flicks' best-of lists, as one of the best action films of the decade.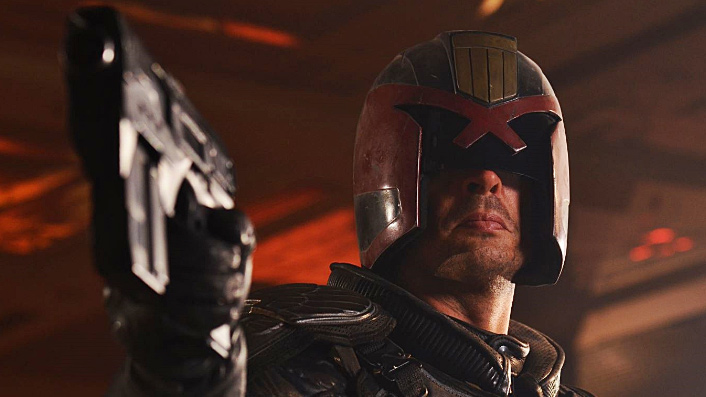 Dredd marked a further evolution for Garland, as he became more hands-on with the production. It's unclear what went on with director Pete Travis, but Urban told Yahoo Movies that, somewhat unusually, he would turn to Garland for direction on set, rather than Travis: "It seemed quite natural that when I had a question about the character I wouldn't turn to the director, I would turn to the guy who wrote it."
"I honestly think Pete welcomed the input."
As Yahoo Movies themselves said, "Hmmm." Unorthodox events continued into the post-production phase, with Travis reportedly barred from any involvement in the film's editing, with Garland taking on a directorial role here—so much so, that he formally (and unsuccessfully) sought a co-directing credit. Urban is on Garland's side, telling JoBlo "What a lot of people don't realize is that Alex Garland actually directed that movie," and going on to say "I just hope when people think of Alex Garland's filmography that Dredd is the first film that he made before Ex Machina. You think about it in those terms; it goes Dredd, Ex Machina, Annihilation."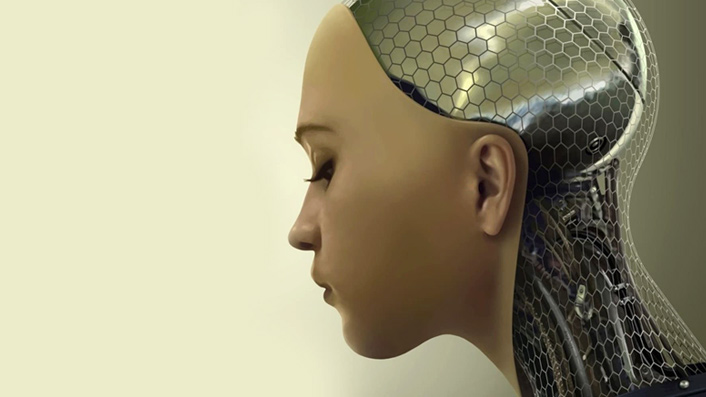 Despite having ardent fans such as yours truly, Dredd was not a commercial success, so perhaps Garland's biography is strengthened by Ex Machina being technically considered his debut as director. Patient, assured, and challenging in some of its concepts, Ex Machina is a film anyone would be proud of having listed first in their filmography, demonstrating a directorial confidence to accompany Garland's writing. It features a now star-heavy cast, led by Oscar Isaac, Domhnall Gleeson and Alicia Vikander in one of her breakout film roles as Ava, a humanoid robot being assessed for sentience.
The sophisticated drama grapples with big sci-fi issues in an architecturally superb, if slightly claustrophobic environment, utilising a lean cast to examine issues of artificial intelligence while deftly negotiating a balance between scientific accuracy and watchability. Garland doesn't dumb the science down, but superbly makes the challenging concepts comprehensible—and furthermore, Oscar Isaac does a pretty f*@king sweet dance:
The film also marked the first of some ongoing collaborations for Garland. Sonoya Mizuno made her film debut as Isaac's in-house attendant, going on to also appear in Annihilation and taking on a starring role in Devs. Ben Salisbury and Geoff Barrow (Portishead, BEAK>) contributed the Ex Machina score, having previously seen their music for Dredd being jettisoned from the film, but still eventually released as the album Drokk: Music inspired by Mega-City One. It's a contender for one of the best ever unused soundtracks alongside Johnny Jewel's music for Drive (which presumably is what he released as Themes for an Imaginary Film under the artist name Symmetry).
Set to deliver the soundtrack to Devs, the pair previously made their presence felt in Annihilation, Garland's adaptation of the Jeff VanderMeer novel, with a frequently distorted soundtrack that's the perfect accompaniment to the film's psychedelic setting in "the Shimmer" and its often menacing moments—heard most strikingly in the hum of The Alien.
Annihilation was (in)famously picked up by distribution by Netflix, robbing us of what would have been an incredibly trippy big-screen (and big sound) experience, after differences of opinion with producer David Ellison saw him allegedly dismiss it as "too intellectual" and "too complicated" for commercial success. It's definitely challenging, but the film's beautiful look, embrace of transformation and the unknown make for a skillful, satisfying, adaptation of a damn tricky novel to bring to the screen.
Maybe for Garland there's no better "eff you" to that whole situation than settling in for nearly eight hours of storytelling with Devs—creating, writing and directing all eight episodes. We'll be able to see for sure for ourselves when episodes begin streaming on Neon on March 6, but certainly the teaser alone hints at the goodness to come.
As you can see, the look's a little reminiscent of both Ex Machina and Annihilation, contrasting futuristic architectural monoliths with greenery, but adorned with the sort of gold befitting an incredibly wealthy San Francisco tech company. Sonoya Mizuno's character Lily Chan is a software engineer at quantum computing company Amaya, founded by a scruffy tech CEO played against type by Nick Offerman, and also the workplace of her partner Sergei (Karl Glusman, Gaspar Noé's Love 3D). When Sergei goes missing shortly after joining Amaya's incredibly secret development division (Devs, obviously), Lily sets out to find out what happens, which the show hints will reveal the mysterious project at the heart of the company.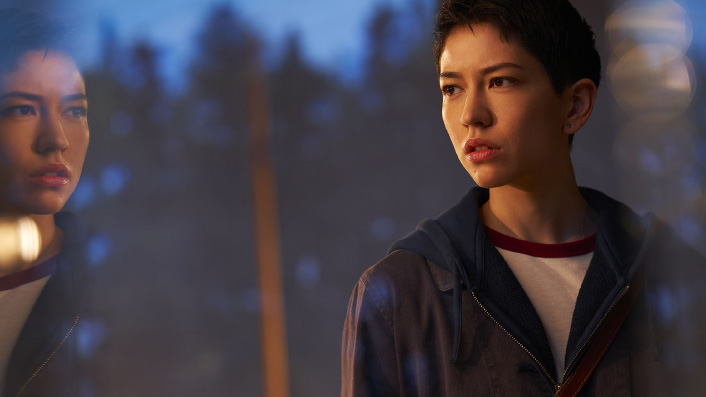 At New York Comic Con, Garland mentioned his interest in the science of determinism, and how powerful computing has the potential to predict the future and understand the past. The free will implications of this are clearly enormous, and align nicely with the examinations of identity and awareness in his previous films. Coupled with Garland's own storytelling evolution, the prospect of what's to come in Devs is tantalising—even if we may end up concluding that we were predetermined to enjoy it all along.