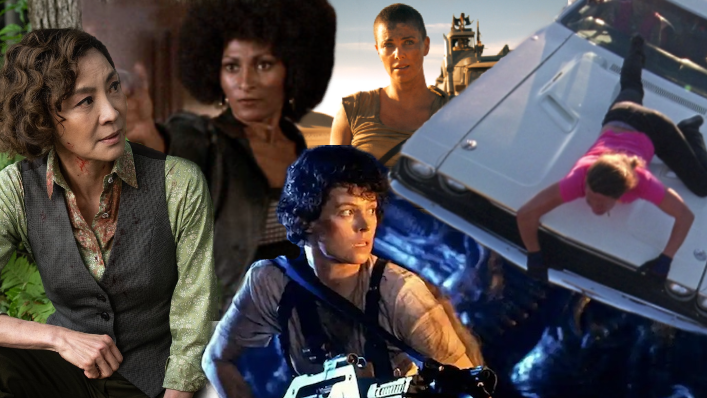 Fight like a girl: female action heroes who totally kick arse

---
To celebrate the badarse ensemble of Gunpowder Milkshake, we've created our own dream team of action heroines.
Gunpowder Milkshake is a feat of action casting, bringing all the fans to the yard with genre legends Michelle Yeoh, Angela Bassett, Lena Headey, Carla Gugino and Karen Gillan, all fighting alongside one another. From their work in everything from Zack Snyder and Kathryn Bigelow blockbusters, to Gillan's newer role as the MCU's evil robot Nebula, these are some of the most exciting action stars of our lifetime.
What better way to celebrate this adrenaline-pumping release than by looking back at our top-tier of female fighters? Here are just 10 of the most timeless and fearless action heroines in the genre's history, the kind of girls that would fit right in with Gunpowder Milkshake's ensemble of badarsery.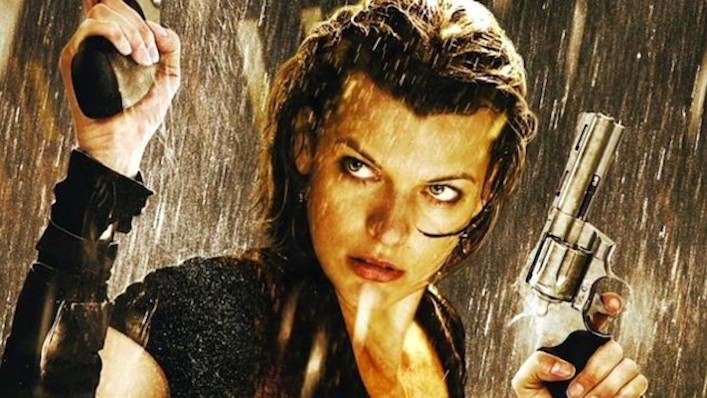 It's hard to single out one particular Milla role since so many of her films are, and I say this with respect, forgettable B movies that are somewhat difficult to tell apart. But ever since the birth of Leeloo in The Fifth Element, Jovovich has proven that she can elevate and steal the show in the most generic of action flicks. Elsewhere, we've celebrated the way the actress has carved a highly profitable and successful niche for herself with blood, sweat, tears…and an ability to look good while loading a gun in slow-motion. THE female action star of her generation?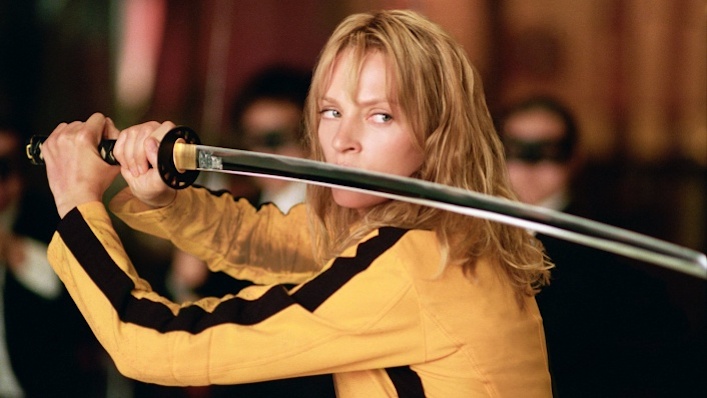 Tarantino is a master referencer, throwing everything he knows about martial arts cinema at the wall in the two blood-drenched Kill Bill movies. But Uma Thurman's lead performance as the vengeful Bride is all-original, filling Bruce Lee's black-striped yellow suit with fresh and furious emotion. With each distinctive foe that she defeats, we only root for Thurman more and more, desperate to see her use that blessed sword and those agonising years of training to take down the man that ruined her life.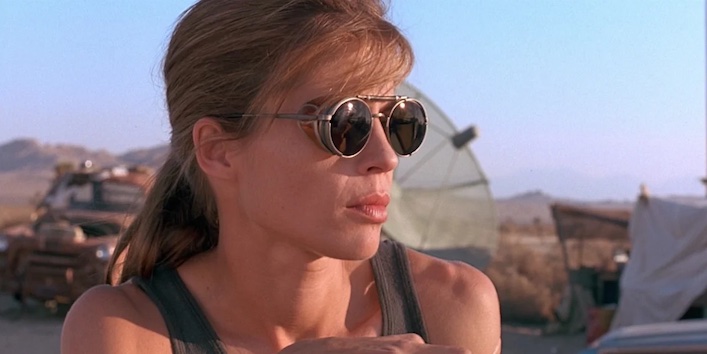 After the so-so release of Terminator: Dark Fate, Linda Hamilton swore off returning to the role of Sarah Connor for the time being. 'Time' being an operative word, considering that Connor has been dodging a robo-pocalyptic prophecy from the future since 1984. From the first film's terrified everywoman, to the embittered single mother and survivor we meet in Terminator 2: Judgement Day, Hamilton gives a legendary action performance that grows and develops. If this is the last we've seen of Sarah Connor, so be it: Hamilton has given us a broad range of interpretations to enjoy over the years.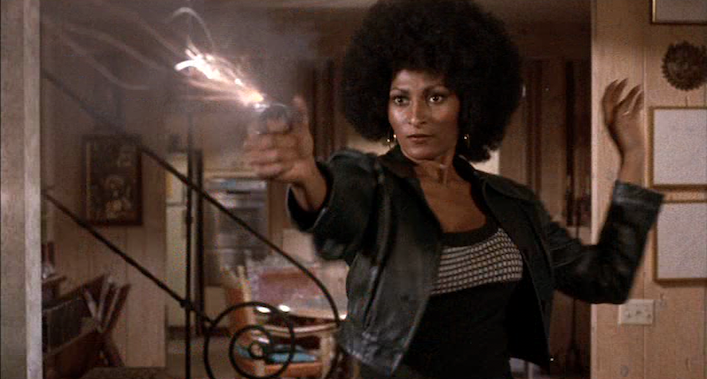 Pam Grier is one of cinema's first female action heroes. Sure, there were badass girls with guns in Hollywood film prior, but Grier was perhaps the first to kick arse in the name of justice as a heroic "whole lotta woman." Back in 1974, she portrayed the high-kicking, gang-busting Blaxploitation icon Foxy Brown, a moral avenger shedding light on then-shadowy issues of drug pushing, sex trafficking and systemic oppression. Looking back on her biggest role, however, Grier is modest about Foxy's impact: "I just happened to do it on film. I don't think it took any great genius or great imagination. I just exemplified it, reflecting it to society."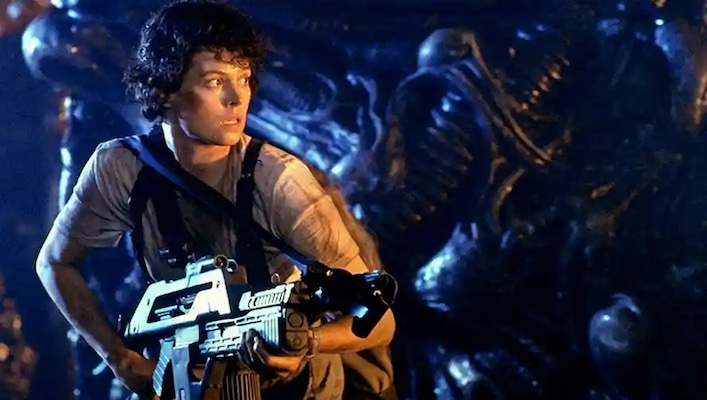 Sigourney Weaver in the Alien series
Part of the reason we love and admire warrant officer Ellen Ripley so much may be due to Alien's innovative approach to gender: the original script was written without gendering the Nostromo's characters, leaving room for Sigourney Weaver to stroll in and save the day without any stuffy archetypes of femininity. Of course there is that pervy final scene where she's wandering around in undies and a space helmet, but still. Ripley has developed into more of a freakishly capable hero each time we see her on screen, turning Weaver into a star and plenty of Xenomorphs into gnarly black goo lost to the vacuum of space.
She's been a Bond girl, an intimidating Crazy Rich Asian matriarch, and now she's joined a cabal of female assassins in Gunpowder Milkshake: Michelle Yeoh is one of the action genre's greatest living assets. After decades of incredible stunts and fight choreography, Yeoh may have given us her best single scene in 2000's Crouching Tiger, Hidden Dragon. Check out the genuinely dangerous scene above with Zhang Ziyi, where the only CGI used was to eliminate the wires Yeoh uses to fly around. Everything else is threateningly real.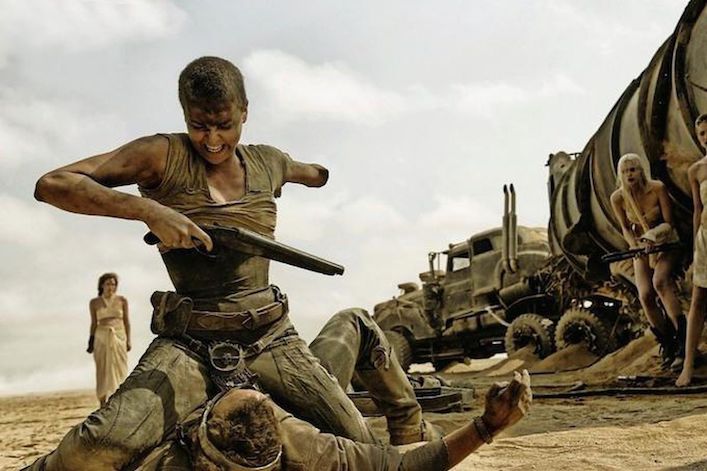 We'll probably never get over Mad Max: Fury Road, a franchise-exploding sensation that surprisingly put Max in the passenger seat. Instead, we're more encouraged to marvel at Charlize Theron as Imperator Furiosa, the one-armed, soot-drenched saviour of a post-apocalyptic desert landscape. Theron so ruled the film (I mean, she literally uses the eponymous protagonist as a gun stand) that's it's quite heartbreaking she won't be back for an upcoming prequel, even if she keeps giving us plenty of great action moments in hits like Atomic Blonde and The Old Guard to make up for it.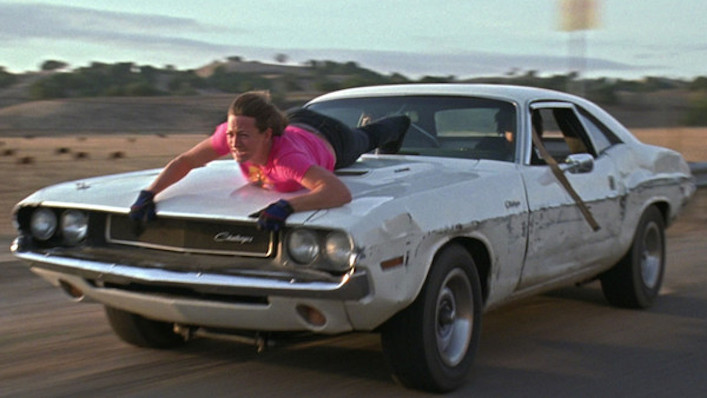 The second Tarantino-directed appearance on this list received a lot less love than Kill Bill, derided for its exploitation-inspired story of a psychotic killer targeting a carful of brassy female adrenaline-junkies. You can't argue with real stuntwoman Zoë Bell's death-defying role, however, which sees her flailing on the hood of a Dodge Challenger first for fun and then for her life. Bell spoke about the lengthy chase's visceral impact on viewers: "There's no double, there's no CGI, it's all practical, and you're seeing that the person crying is the same one falling off the car. I think, on some deep, subconscious level, it reads as 'real' to the people watching."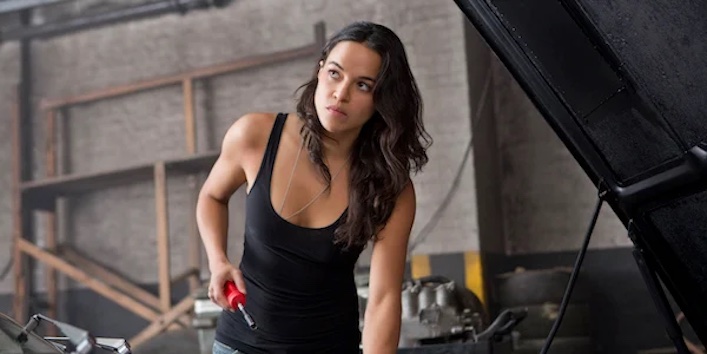 Michelle Rodriguez in the Fast and Furious franchise
There's been nine of these damn movies now, and Michelle Rodriguez has been the only female character behind the wheel for most of them. Her gruff character Letty is the very definition of a 'ride or die', not letting a pesky thing like a faked death or amnesia get between her and her family. She's even the first one to spring to the rescue in F9, leaving baby Brian at home to rev off and stop John Cena from global domination. "There's peace for me in the chaos", she explains, as if we haven't seen about 20 hours of this stuff yet; "I need to face the world head on to feel alive."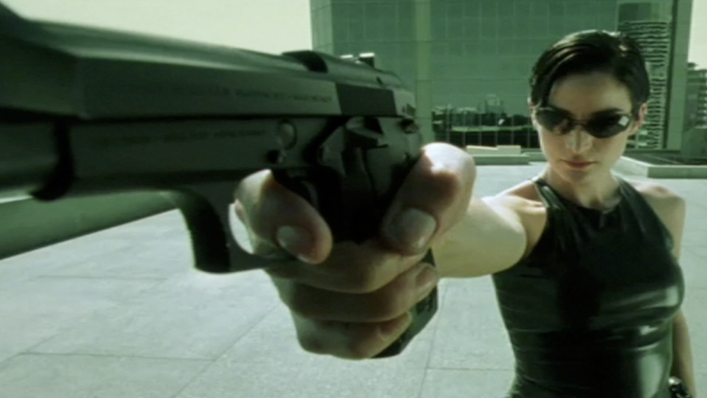 When reality begins to feel too boring, we all want a Trinity to reach into our monotonous lives and tell us we're destined for something greater. Carrie-Anne Moss is slicker than mercury as The Matrix's alluring heroine, who introduces both Neo and the audience to an existential conspiracy where humans are enslaved by sadistic machine intelligence. Moss will return to the role in Matrix 4, teasing that the belated sequel will change the game once more "with incredible depth and all of the integrity and artistry that you could imagine." It's about time, Trin.