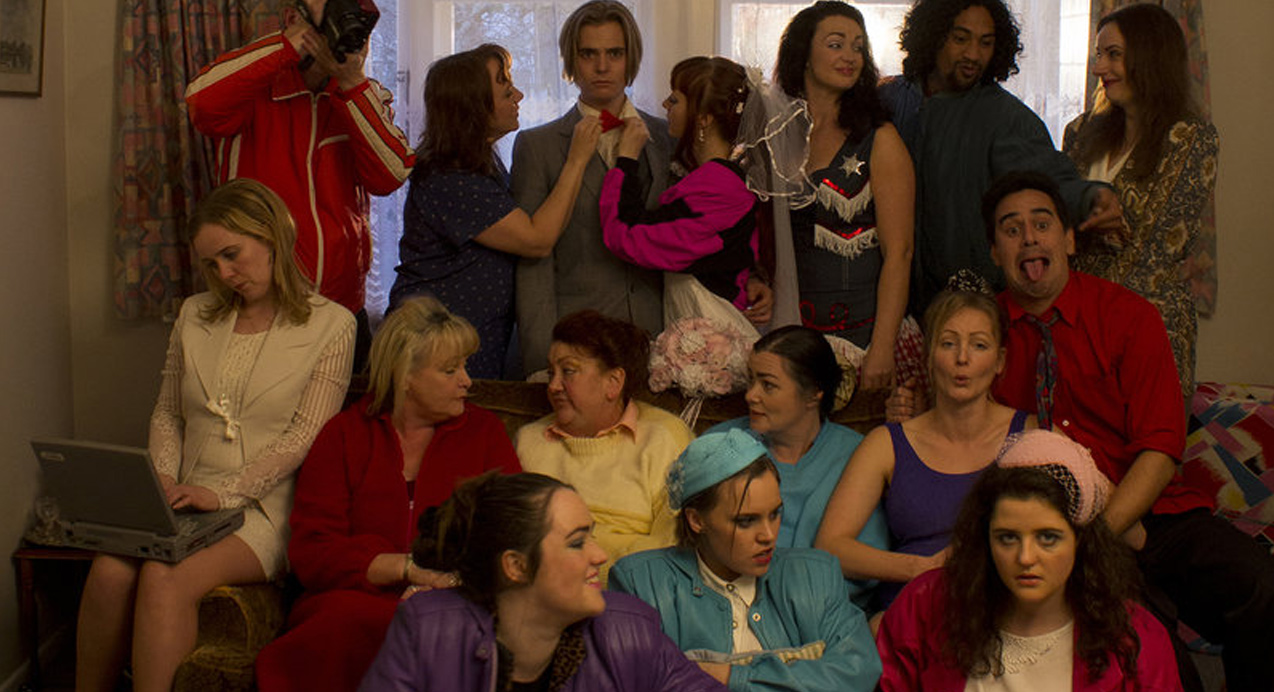 Kiwi filmmaker Bea Joblin on her one-location debut feature playing at NZIFF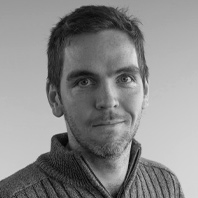 ---
Playing as part of this year's New Zealand International Film Festival, one-location ensemble comedy Births, Deaths & Marriages marks the feature debut of writer-director Bea Joblin. Described by NZIFF as a "pungent kiwi slant on classic domestic farce" that "boasts snappy dialogue and spot-on performances," we asked Joblin eight easy questions about the making of the film.
---
FLICKS: Describe your film in EXACTLY eight words.
BEA JOBLIN: Cramped, comedic meander through messy mundanity of life.
What inspired the story and the setting?
I often write from the starting place of writing down funny pieces of dialogue that pop into my head, as opposed to coming up with a story and then fleshing it out with dialogue. This film was the product of weaving together a few different scenes that had been popping in and out of my brain for a few months.
I collected all the characters together and thought, what could link all these people in one location at one time? It had to be one location because I knew I wanted to make a self-funded feature, so I wanted to find an affordable way to do that!
When did you KNOW you had a finished script?
I wrote this script very quickly, over the course of a few months. For me, when I get going ideas just download, like the characters are at my shoulder chatting to each other and I'm just taking it all down. In that sense, it felt like paint by numbers, once the stream of this crazy family chitter chattering stopped, I knew it was done!
Did you give your actors chances to improvise or did you stick closely to the script?
There is background chatter in the film that was improvised, as I wanted the feeling of lots of people in different rooms of the house, so we needed lots of recordings of characters talking to each other. Some of these were so funny that I wanted to include them!
All the actual dialogue you hear in the scenes of the film is fully scripted. Since filming this, I've enjoyed exploring improv more with actors on other projects, and will do more in the future!
Sign up for Flicks updates
With a film that boasts a dense cast of characters, what was the biggest challenge for you as a director?
I love working with big casts, and with actors in general. I was raised in a theatre household and so connecting with actors and speaking the language of the craft of acting is pretty natural to me.
The shoot itself was actually lovely and quite smooth, the post-production process is where some of the more challenging aspects have come in for me, as there were so many new skills to learn.
How much did the story change in the editing room?
So much! We cut about an hour from the first rough cut, at least a third of all the scenes we shot.
It's a strange way to work, taking a fairly chunky script and shooting the whole thing, and then editing out loads in the edit room. But like so many accidental aspects of this film it's the backwards, roundabout nature of the process that's actually created a lot of the uniqueness of the final film, and I really treasure these idiosyncrasies.
For instance, the actors had to shoot similar moments in their stories three or four times across different scenes, so there was an immersive nature to their experience of those characters. We then got to pick the best or most fitting of all those moments for actual inclusion in the cut. It kind of worked!
Can you share your favourite memory on set?
Such a long time ago! Maybe being stuck in a tiny bathroom with a cameraman, boom operator squeezed under the sink, and two actors during a take of a scene set in the bath.
Or watching the wonderful Liz Kirkman pretend to play guitar in the back of a bright blue 1976 Vauxhall, whilst the amazing Imogen Holmstead Scott sat in the front (off camera) playing for real, and our committed boom op Joel Brodrick was again squeezed in the driver's seat.
What was the last great film you saw?
I really loved Always Be My Maybe with Ali Wong and Randall Park on Netflix, I think I watched that last week. Rom-com at its best!