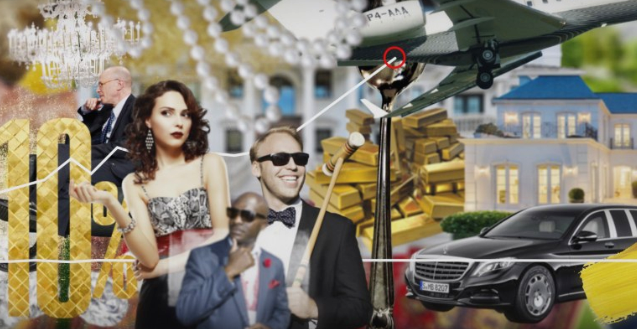 Capital in the Twenty-First Century director explains his NZIFF doco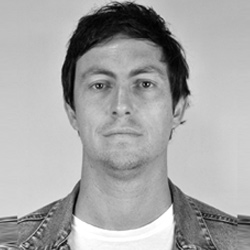 ---
Playing here soon as part of the NZ International Film Festival, Capital In The Twenty-First Century is a locally-made documentary exploring modern day capitalism.
Based on Thomas Piketty's best-selling non-fiction book of the same name, it's an intriguing proposition. We asked director Justin Pemberton 8 questions about his film and easy topics like, oh, just the future of our global economy, society and stuff.
---
FLICKS: Describe your film in EXACTLY eight words.
JUSTIN PEMBERTON: Time-traveling journey with capital revealing its power.
How does a French economist's bestseller become a New Zealand documentary?
Essentially, NZ producer Matthew Metcalfe read Thomas's book and thought, 'wow, this story could make a great film', so he got in touch with Thomas and his publisher. I think Thomas liked the idea of the film being made by New Zealanders… we're 'outsiders' in a way. When I heard whispers that Matthew was in discussions with Thomas Piketty I was determined to direct it. Matthew told me to just start writing it. Then we sent it to Thomas and he really liked what he read.
How do you go about adapting 600+ pages into a feature-length doco?
We wanted the book and the film to be companions—with the film telling the wider socio-economic picture of capital across time.  The book is essentially the proof behind the story the film tells.
Thomas is a real fan of movies. When we first met he told me how much he loved the sci-fi film Snowpiercer by Bong Joon-ho, which was great because I'd envisioned Capital as a time-traveling film, with tones that reflect the sci-fi genre. Thomas's view that, left unchecked, capital is on a path to concentrate in a way that resembles the highly unequal levels seen in the 18th century is certainly quite dystopian.
Did you see local examples of inequality that lined up with Piketty's argument that inequality is a feature, not accident, of capitalism?
One of the clearest examples for me was when one of the world's wealthiest film companies, Warner Bros, lobbied the NZ government to change our labour laws and provide them with generous tax breaks in exchange for making the Hobbit movies here. It really showed the power of capital and its desire to weaken the position of labour—along with the inability of governments to resist such pressure.
When you think about it, paying ‪tax is the most basic contribution to a civilized society—it pays for the roads, policing, justice system, health care, education, etc—all of which multinationals want their workers to have access to, but they're breaking this social contract.
Sign up for Flicks updates
What are your thoughts on the New Zealand housing market, and our Government recently backing away from a capital gains tax, in light of Piketty's work?
It was disappointing to see how the discussion was framed. I don't think there was much reflection on what capital income actually is. Income from capital escapes tax much more easily than income from labour—yet capital income is money merely received for ownership (on American tax returns it is literally called "Unearned Income" to distinguish it for the money you earn through work).  Of course this income should be taxed, just like money we earn through working at our jobs.
For me, a fairer system would be one where income from labour is tax-free up-to a living-wage income, while capital income is taxed at a flat rate—be it profits from owning and selling houses or profits from owning IP or manufacturing.
What do you hope to achieve with your documentary?
The goal is to stimulate composed and clear conversations around capital, to illuminate the forces of capital and to show how it moves, acts and reacts.  In many democracies, capital has become the tail that's wagging the dog, which is creating outcomes that are worst for most of us—as two-thirds of people in developed economies are now on track to be poorer than their parents.
But the future is not written. One of the reasons Capital In The Twenty-First Century takes such a long-view of capital is to highlight how our relationship with capital can and has changed over time. I'm also sure it will again.
How has the making of the film affected how you see the present, and your optimism for the future?
It's a topic I've been thinking about and reading about for so long, before even making the film. What was amazing was being able to meet and interview some of the world's greatest thinkers in this field to find a sharper focus. I think capital is damaging democracy…. And this is why we can't address issues virtually all of us are concerned about—like climate change, like housing costs, like tax havens.
What was the last great film you saw?
Official Secrets—the new film by Gavin Hood about intelligence leaks relating to the UK and US invasion of Iraq. I loved his last movie too, Eye in the Sky with Helen Mirren. Official Secrets feels like perfect timing in light of disputed intelligence around Iran.