If every single Kiwi could watch every single film that played at this year's New Zealand International Film Festival on the big screen, Aotearoa would be a happier and more progressive country. Climate change would be solved. Public transport would work. The Warriors would be the NRL champions. It'd be a new New Zealand.
Alas, almost all of us aren't crazy rich or gifted with that much free time, so FOMO's inevitable. If you're lucky, the films you missed might reappear on the big screen for its own NZ theatrical run (here's this year's).
If not, your next hope is a home video or streaming service, and Netflix has a bunch of gems from former NZIFF programmes.
I've seen half of the following films on the big screen. The other half I had no choice but to watch at home, holding a bitter resentment for not seeing them in their rightful cathedral. Nevertheless, they're there, waiting to be seen and loved.
---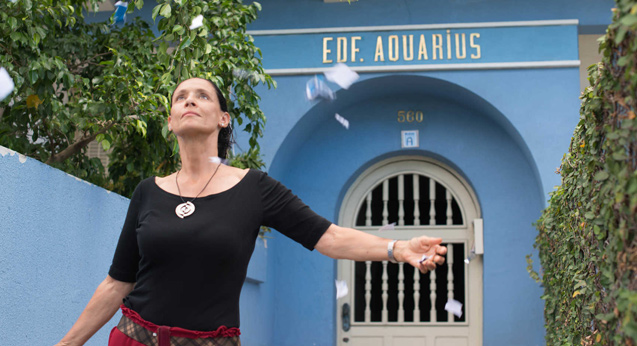 Sonia Braga smashes out one of the best lead performances I've seen in a decade as a lone woman holding onto the apartment that carries the memories of whānau from generations past. Cool as winter's concrete and just as unmoveable, Braga buoys her character with a confidence and delicacy that's impossible not to admire. When a company tries to muscle her off the plot, being on her side becomes a privilege and an obligation, making for one compelling underdog tale.
---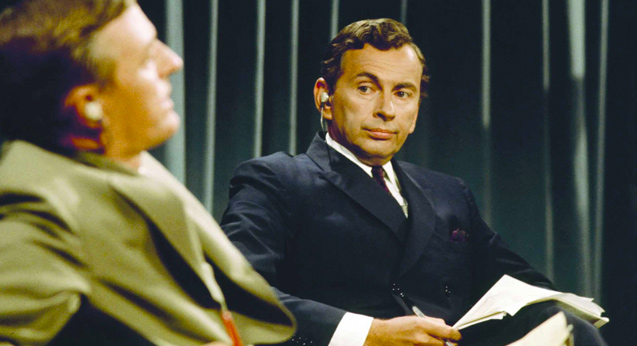 Doing a bang-up job depicting the ruthless rivalry between political debaters William F Buckley and Gore Vidal, this feature could just have easily been sold as a biographical sports drama. What really sticks though is how their debating slowly devolves from attacking the argument to attacking the character. That particular aspect remained glued to my mind over the years, bobbing back up like an unflushed turd whenever a comments section caught fire or a presidential debate happened to be on. Sage, savage, superb viewing.
---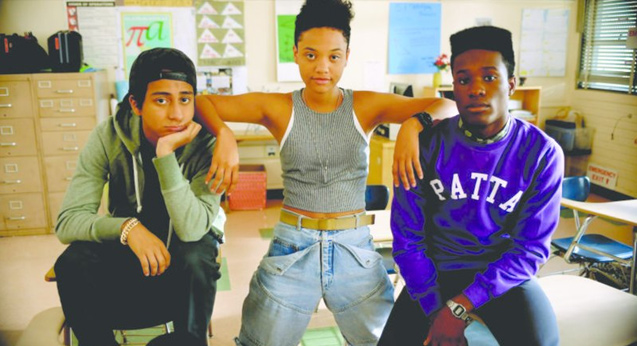 A black teenage nerd just wants to play music with his mates and geek out about the Golden Age of Hip Hop, but a comedy of errors sucks him into the LA underbelly he's been trying to avoid in this electric coming-of-age tale. With a bumpin' soundtrack, killer cast, and rapid-fire editing tricks that earned a Sundance award, this is the perfect dose of alternative black cinema to distract you from the fact that we STILL don't know when or how we're getting Sorry to Bother You.
---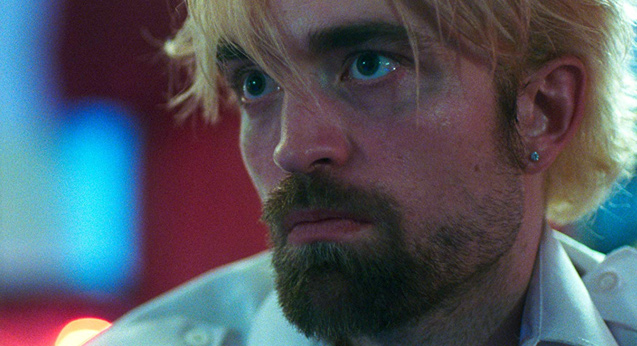 This film about a crim trying to bust his mentally ill brother out of jail is so good, it redeems Robert Pattinson for every cinematic misdemeanour in his career. With a burst-out-the-gate approach, this fizzed-up bottle of a story seemingly goes anywhere it bloody well wants to. That shouldn't work, but when you centre it on Pattinson's mesmerisingly moronic criminal scrambling his way out of trouble, it makes for an exhilarating mudslide down scum street.
---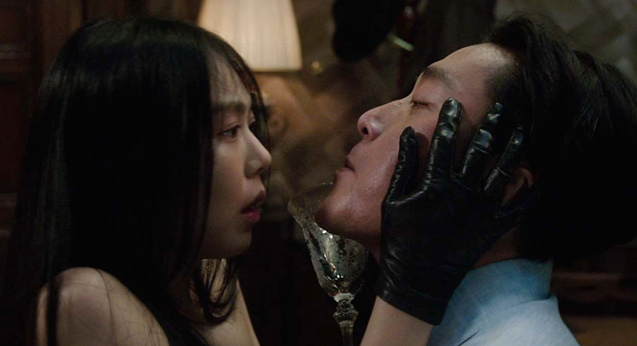 Adding to Netflix's already superb collection of South Korean cinema (Train to Busan, The Wailing, Tunnel), this romance-thriller-mystery-crime-drama from Oldboy director Park Chan-wook is an engrossing entanglement of deception, seduction, and servitude. It's strikingly shot and often disturbing, which should come as no surprise to Chan-wook fans. And if you haven't heard of this fantastic filmmaker's name before, The Handmaiden is a great place to get familiar.
---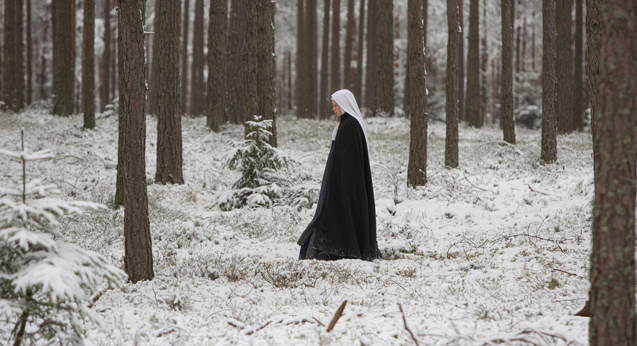 In the aftermath of an "indescribable nightmare" for one Polish convent, director Anne Fontaine uses a true war story – kept a secret for good reason – as a means to explore undying faith, human decency, and the moral tug-of-war that can sometimes strain the two. In an utter coincidence, it uses Max Richter's soul-collapsing tune On the Nature of Daylight around the same part of the film as Amy Adams sci-fi Arrival did – and just as evocatively.
---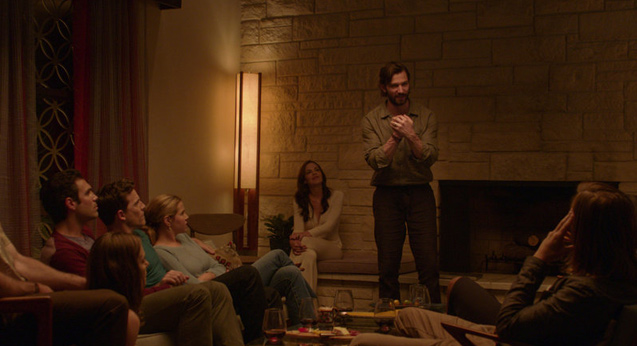 Before his ass-kicking performance in this year's Upgrade, Logan Marshall-Green led this dinner party drama about a broken man who is reacquainted with his ex-wife – seemingly a new woman – at her new partner's gathering. It's a simmering mystery that left a distinct impression on film fest audiences and critics, putting director Karyn Kusama and her collaborating writers Phil Hay and Matt Manfredi in the spotlight. Their new film, Destroyer starring Nicole Kidman, has already garnered nominations from the London and Toronto film festivals. Check out The Invitation before their new film blows up.
---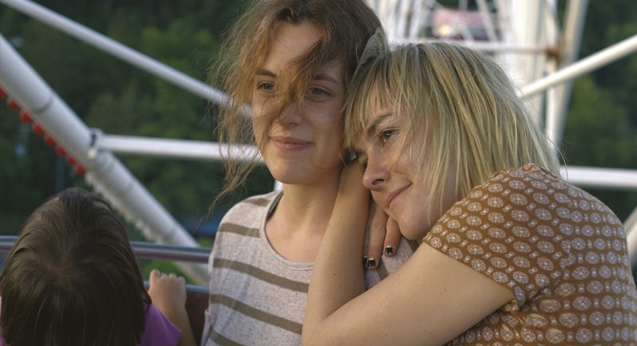 When the world is tailor-made for heteros, it comes at the expense of everyone else. Filmmaker So Yong Kim tenderly breaks this fact down with a sweet-n-sombre story about two friends and a bond that deepens, skewering their "normal" lives. The narrative captures just two moments in time, but you feel their complete history of heartache thanks to terrific performances from Riley Keough (Mad Max: Fury Road) and Jena Malone (The Hunger Games: Catching Fire).
---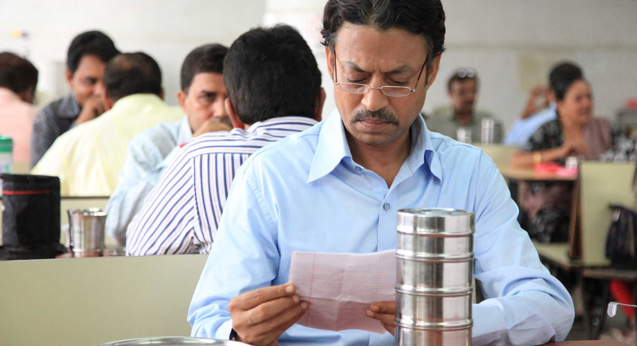 Wrapping cultural insight around a sweet penpal romance, this lovely Hindi tale displays Mumbai's incredibly efficient lunchbox system – famous for its 100% delivery rate – and follows the one lunch that didn't make it to the correct person. That is, unless you're a believer of fate. Between a held-back housewife, played superbly by Nimrat Kaur, and the sombre man she mistakenly feeds, played by the great Irrfan Khan, they slowly learn to share their once singular sorrows by the notes they place in the lunchboxes. If that last sentence placed a bit of warmth in your heart, give this a watch.
Sign up for Flicks updates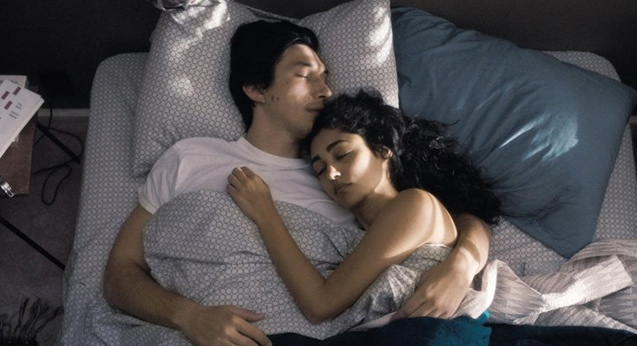 As someone who previously did not care for any Jim Jarmusch films, let it be known: I adore this. A masterpiece for the modern Taoist, the film follows a week in the life of bus driver Paterson (Adam Driver) in a town called Paterson. He has breakfast with his wife. Talks to some townsfolk. Writes poetry. Walks his dog. Has a beer at his local. Sounds trivial, but Jarmusch pays affectionate attention to all the little details that hold value in Paterson's simple life. The characters aren't epic, the town isn't epic, the lives aren't epic, nothing in this film is epic. The only epic thing in Paterson is the way it shows how beautiful a simple life can be.
---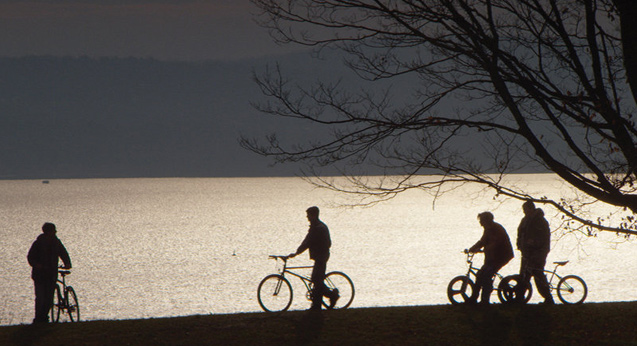 Yep, this is a super dark time all right, and the less said about the plot, the harder it'll hit you. While many filmmakers look at the '80s and '90s with bubbly nostalgia, director Kevin Phillips ditches the rose-tinted glasses to deliver gripping teenage melancholy with this strangling piece of crime drama. A heart-sinking loneliness swallows this film with relentless images of cloudy suburbia, unpopulated streets, static televisions, and dimly-lit bedrooms. It perfectly complements a story about young men and the fragility of their friendships.
---
I suspect this film exists to troll critics. The directing duo known as Daniels took two other Dans, Paul Dano and Daniel Radcliffe, and made a genuinely heart-warming, thought-provoking film about a dude who befriends a farting corpse. And now I look like an idiot for telling you that I found "the farting corpse movie" heart-warming and thought-provoking. However, I can only tell you my truth. This is it. And here we are. If you have ever farted in your life, watch this movie.
---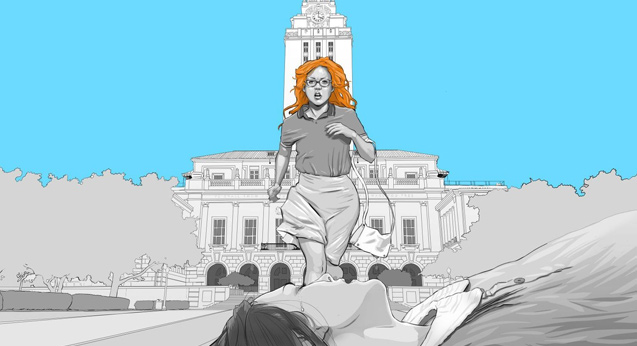 This skillful merging of rotoscope animation and first-account recollections depicts the infamous sniper attack at the University of Texas in 1966, back when mass shootings were unheard of in America. This isn't the story of a killer; it's the stories of the everyday heroes who intimately detail what went down, the fears they felt, the people they remember, and the motives that drove them to help their fellow human being. History can hurt, but the kindness and bravery told in Tower can sooth a cynical soul.
---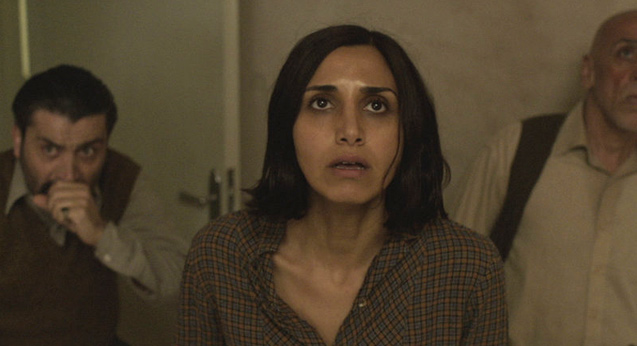 Winner of the Outstanding British Debut award at the 2017 BAFTAs, writer-director Babak Anvari sets this tight horror in 1980s Tehran – a rare and welcomed setting in the genre. With her husband drafted in the Iran-Iraq war, a mother is left alone to aid her increasingly ill daughter and suspects something malevolent lurks. I'm going to be lazy here and copy-paste Steve Newall's unbeatable reaction to the film when he saw it at NZIFF 2016: "I got repeated goosebumps and sank fingernails into my arms; my pal dished out some impressive screams. That's the review proper right there."