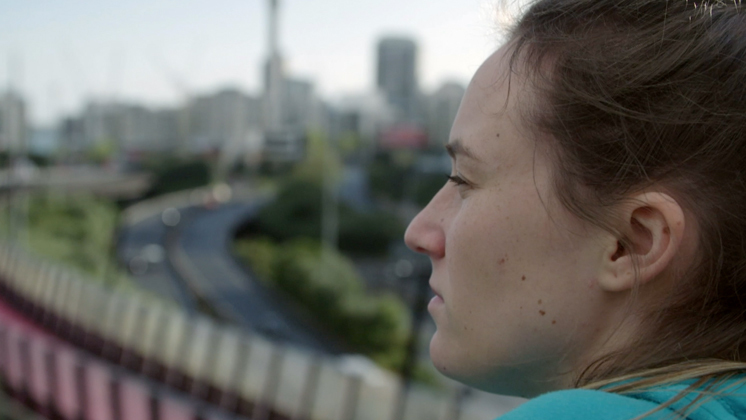 NZIFF 2020 Q&A: The Girl on the Bridge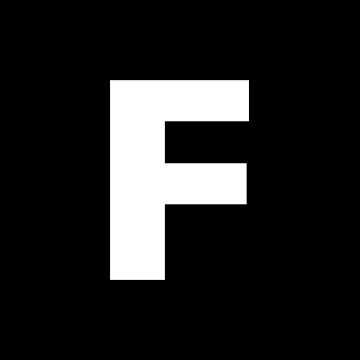 ---
Find out more about The Girl on the Bridge, streaming online (and playing in select cinemas) as part of Whānau Mārama: New Zealand International Film Festival 2020, running 24 July to 3 August.
22-year-old suicide survivor and mental health advocate Jazz Thornton tells her and her lost friend's Jess's story in this documentary portrait from award-winning New Zealand filmmaker Leanne Pooley (Beyond the Edge, Topp Twins: Untouchable Girls). Learn more about the film in our Q&A with Pooley below.
See also:
* Mini-reviews of Whānau Mārama: New Zealand International Film Festival 2020
* All our Q&As with this year's filmmakers
* Steve Newall's early picks from the programme
* Liam Maguren's early picks from the programme
Describe your film in EXACTLY eight words
A film about suicide, survival, activism and hope.
How did you come to know Jazz Thornton, and when did you realise you needed to share her story?
I met Jazz when she was preparing to make the web-series Jessica's Tree about the suicide of her friend Jess. I was brought in to give her some advice on how to make the series cinematically. I knew immediately she was an incredible young woman and that her own story alongside the journey she was embarking on with the web-series was an extraordinary one. I believed that, by following Jazz, I'd be able to explore suicide as an issue in a way that gave people a deeper understanding of its impact, the complexity of the dialogue around it, and the challenges faced by activists like Jazz who are calling for change. It really was a once in a career opportunity to tackle an important but difficult subject in a way that was informative, moving, and hope-filled.
What is your relationship to Aotearoa's suicide epidemic, and did this evolve over the course of making this film?
I had known for some time that suicide was a terrible and growing problem but for me, the subject became very personal when during production my younger brother took his own life. Even though my brother lived overseas the weight of the tragedy suddenly brought everything we were doing into focus. It is such a terrible, painful thing to deal with, and knowing so many families in Aotearoa were having to navigate it meant I was determined to make something that I hoped would help in some way. I learned a lot from Jazz during this time, more than I can begin to explain.
Did you learn anything over the course of this film that could inform other filmmakers or media in how we engage with this topic?
This film, like all films, relied on the honesty, trust, and compassion of everyone involved. But more than any film I've made this one required the entire team to look out for each other. This was practical in that the producers brought a therapist on board so anyone in the crew who wanted to talk about things could do so. It also meant being hyper-vigilant about what we exposed ourselves and our team to as things progressed. It was important that everyone felt safe and cared for so we checked in on each other more often than we normally would.
During production, what was the biggest hurdle you had to overcome?
Fear is always a hurdle. Fear that you're not doing the story justice, fear that you're not up to the task. When you're dealing with such an important issue you really do want to get it right and that can be scary.
Sign up for Flicks updates
Suicide is a confronting topic, as opposed to more crowd-pleasing fare you've made, like The Topp Twins: Untouchable Girls. How much of a challenge is it to factor in appeal to a paying audience for a film like this?
I tell stories because I think there is value in the telling. If I'm right about that then hopefully the audience will come along with me no matter what the subject. In this case, I was given the gift of Jazz Thornton. Even though the topic she is tackling is difficult Jazz has the ability to address it in a way that is powerful and hopeful. I believed if I could capture that I would have a movie that would connect with people.
For you, what was the most memorable part of this whole experience?
Because of my personal circumstances, there were times during production when things were tough for me. For that reason, I'd say the most memorable moments were to do with the people I worked alongside. This film was driven by a team of incredible women and I'll always be grateful to them for the way they supported me when, along the way, I just needed a hug (that probably sounds cheesy but it's true).
What was the last great film you saw?
It's been a while since I've been to the cinema (for obvious reasons) but my favourite film last year was the Lebanese movie Capernaum. It is the dramatised true story of a boy surviving the slums of Beirut. It has the rawness of a documentary and is incredibly powerful, I wish I'd made it!