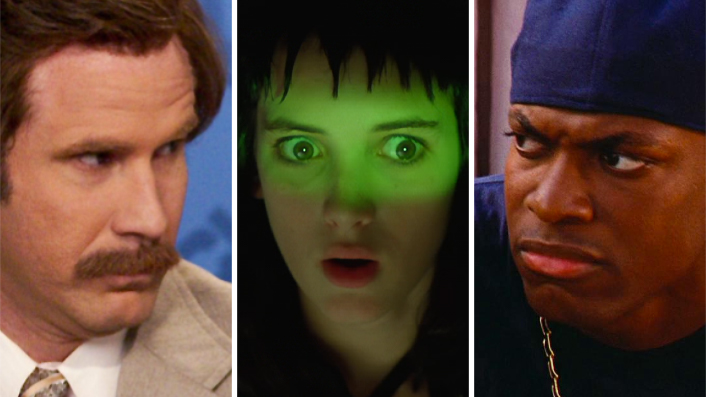 The top 20 comedy movies on Netflix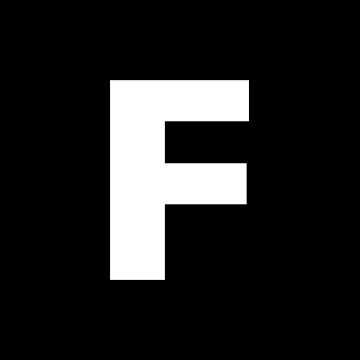 ---
In a year that has been relentlessly eventful, we're all in need of a good laugh, or at the very least a brief distraction. Amelia Berry goes through the top twenty comedy films streaming now on Netflix to tide you over through to 2021.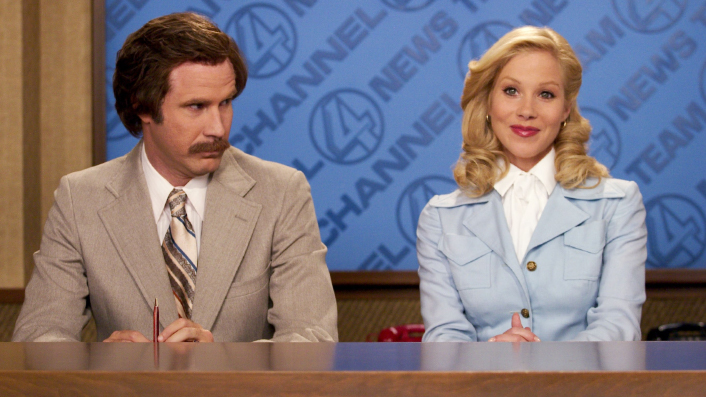 The internet definitely was around in 2004 but it wasn't the all-consuming mediator of culture that it is now. So, instead of watching YouTube videos and sharing image macros of Minions, people would sit around and they would repeat lines from Anchorman to each other. This is real. This happened. In some places, this is happening right now. So, sure, Anchorman isn't a life-changing piece of essential art, but it is an extremely memorable, fun, and blissfully silly experience, with Paul Rudd in a very bad wig and Will Ferrell at his absolute most. It might even be better than you remember.
See also:
* All new movies & series on Netflix
* All new streaming movies & series
* The best comedy movies of last decade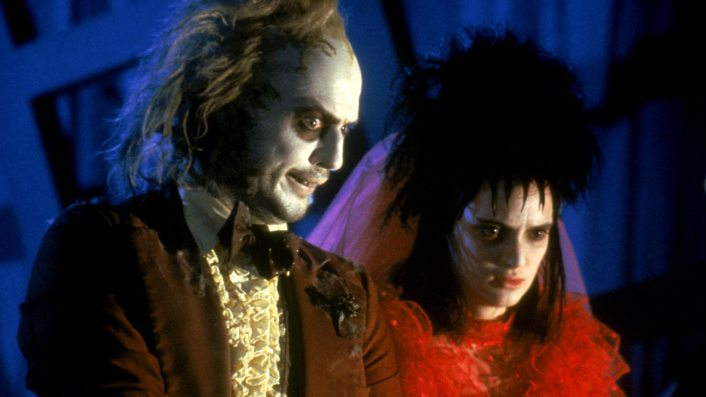 After the success of Pee-wee's Big Adventure in 1985, Tim Burton came out all guns blazing for his second feature film, Beetlejuice. It follows a recently deceased couple played by Alec Baldwin and the always vibrant Geena Davis as they try and haunt their former home. Michael Keaton is outrageously bizarre as the title character, and Winona Ryder as a teen goth probably helped sell a million Bauhaus records. Also, it doesn't have Johnny Depp in it. The perfect Tim Burton film.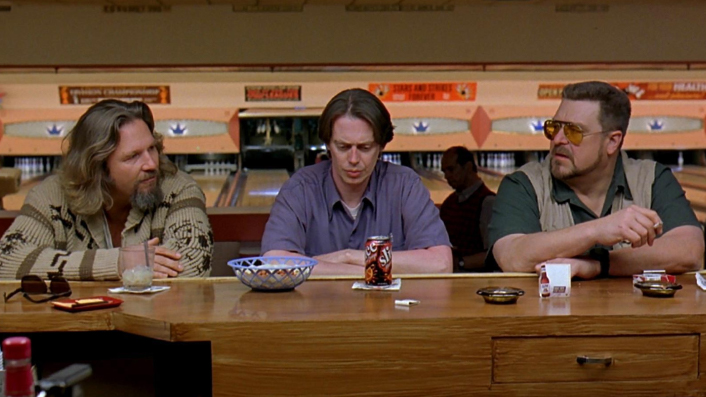 The Coen Brothers' spaced out crime caper probably needs no introduction. It's The Big Sleep but about bowling and severed toes. It's a stoner movie for people whose mum framed their BA. It's a fun and clever subversion of classic noir with iconic performances from Jeff Bridges, John Goodman, John Turturro, and Julianne Moore. It's a cult classic well worth watching.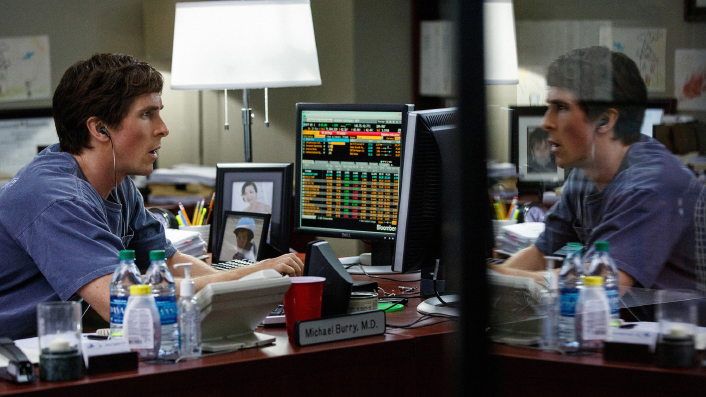 Sometimes when a very terrible thing happens people say "at least we'll get some great comedy". Most of the time this is not true. Terrible things are, in fact, largely terrible. The Big Short, however, manages to be a film explicitly about the global financial crisis of 2007/2008 that is not only extremely informative, but it's also really funny actually. With some incredibly creative filmmaking on the part of director Adam McKay, what is technically a biographical comedy-drama about Wall Street suits, becomes a kaleidoscope of montage, fourth-wall breaks, as-themselves celebrity cameos, and general shenanigans.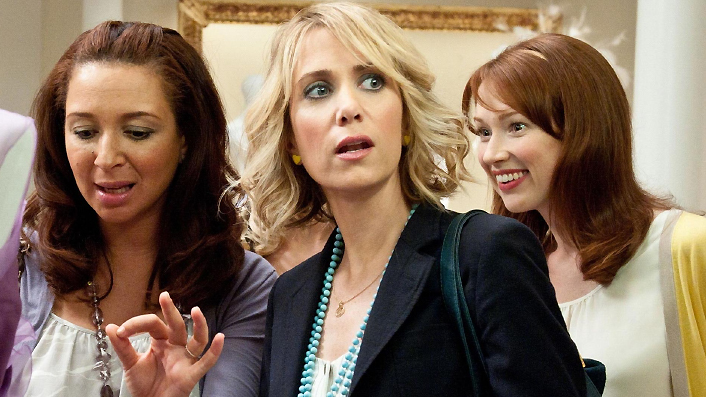 While there are a good number of high school comedies starring women, and from a female point of view, when you get to proper grown-up films the options are decidedly limited. It's hard to understate what a breath of fresh air Bridesmaids was when it was released in 2011. Not only was it a film about women, for women (hello Brady Bunch reference), but it was a film about women, for women that was an extremely good time. More like this, please.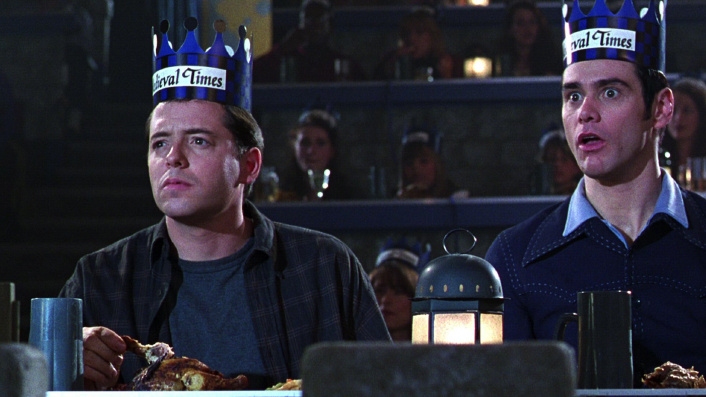 Although Jim Carrey shot to fame in 1994 with roles in Ace Ventura: Pet Detective, The Mask, and Dumb & Dumber, his performance as Ernie 'Chip' Douglas in 1996's The Cable Guy proved Carrey's talent for unhinged pathos was at least as compelling as his talent for saying catchphrases and making his bum talk. Certainly the darkest film either directed by or starring Ben Stiller, and featuring a veritable who's who of 90's US comedy (David Cross, Bob Odenkirk, Janeane Garofalo, Jack Black, Andy Dick), you might enjoy this if you're a fan of Ace Ventura: When Nature Calls, but you'll probably enjoy it more if you're not.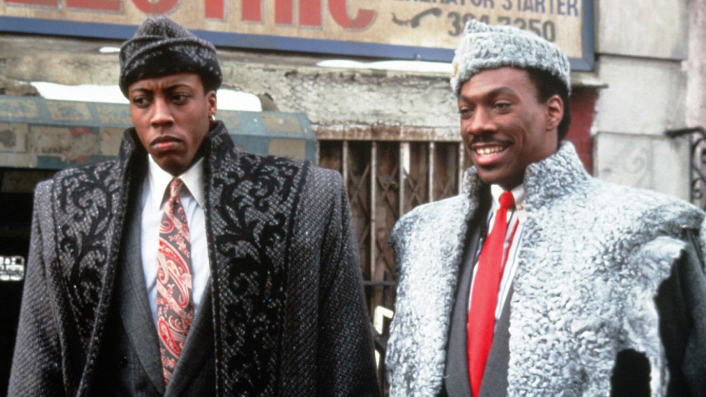 Long before Norbit or The Nutty Professor, or even the 1998 remake of Dr. Dolittle, a bright-eyed young Eddie Murphy made Coming to America and he just shines in it. The story of an African prince abandoning his arranged marriage to try and find true love in Queens, New York, Murphy and co-star Arsenio Hall are clearly ecstatic to be making this, and the energy is infectious. Throw in James Earl Jones as Murphy's father and the Soul Glo song, and you've got one hell of a movie.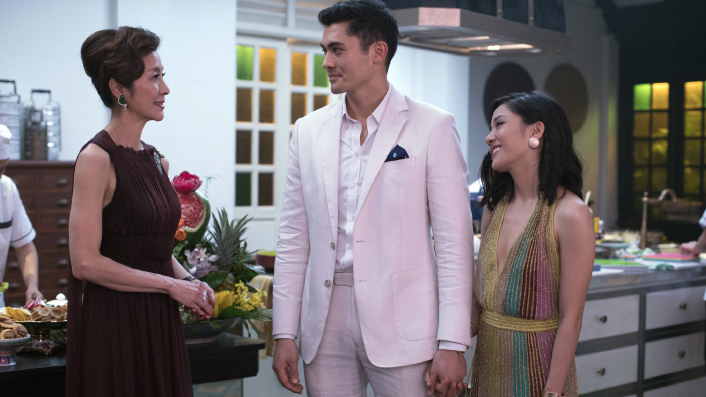 Even the most ardent romantic comedy fans have to admit that genre relies on a fairly milquetoast white young professional vision of romance. Thank goodness then for Crazy Rich Asians, which not only stands as a landmark for Asian representation in Hollywood, but recasts the tropes of the rom-com to create a vivid and effervescent love story set amidst the opulence of Singapore. It helps to have some knowledge of Chinese-Singaporean culture, but even going in cold you'll find this a heartfelt and hilarious romp (maybe read a breakdown of the Mahjong scene after, though).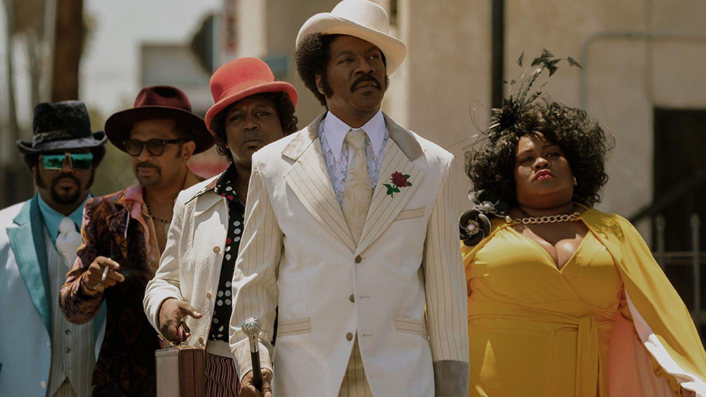 A loving tribute to the iconically raunchy "Godfather of Rap" Rudy Ray Moore, Dolemite Is My Name follows his story from backroom stand-up to blaxploitation star. Eddie Murphy as Moore is his best performance in years, and takes what could have been a run-of-the-mill biopic, elevating it to a thrilling, funny, and fascinating film that stands on its own merit.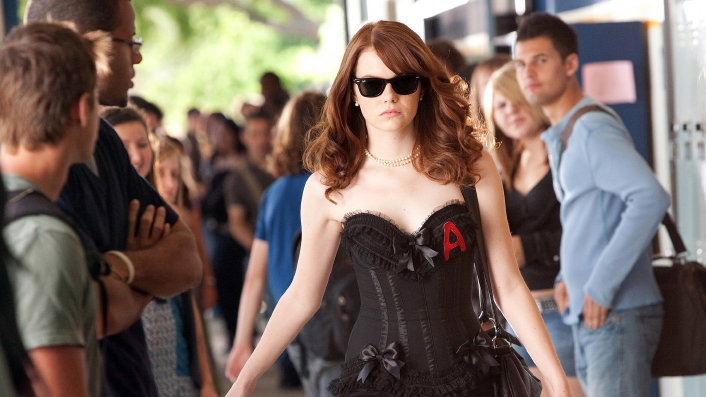 After Mean Girls (sadly no longer on Netflix), it really felt like the 2000s was a time of renaissance for the high school comedy. In retrospect, the only film that really came close to Mean Girls' wit and charm was Easy A. With a star-making turn from Emma Stone, Easy A takes Nathaniel Hawthorn's Scarlet Letter, mixes in a healthy dose of John Hughes, and gives us a comedy that a decade on should be considered a classic.
Sign up for Flicks updates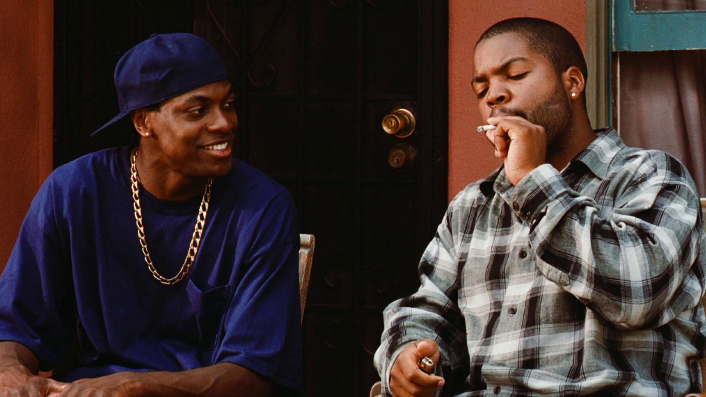 Written by Ice Cube and DJ Pooh, and starring Ice Cube and Chris Tucker, Friday may very well be the ultimate stoner comedy. Weed's Citizen Kane. With an absolutely killer soundtrack packed with classic funk and mid-90's hip hop, what Friday lacks in nail-biting dramatic tension it more than makes up for with its consistently joyful energy, doofy gags, and the charisma of its leads.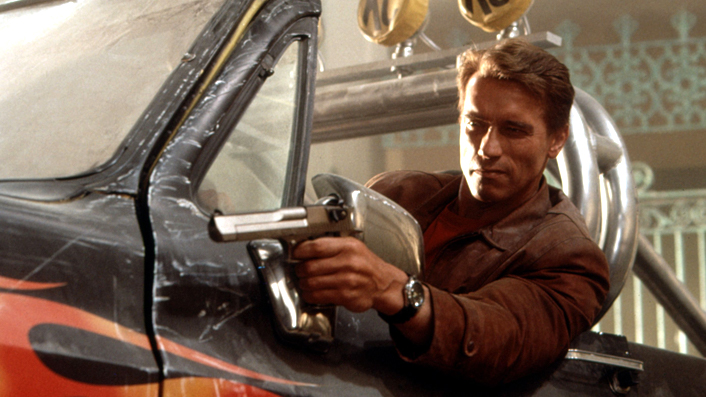 From the director of Predator and Die Hard and the writer of Lethal Weapon comes the most absolutely bonkers action-comedy you've ever seen. Tina Turner is the mayor, Danny Devito is a cartoon cat private eye, Sylvester Stallone is the Terminator, and Arnold Schwarzenegger is himself but somehow even more so. If winking meta-commentary on film tropes is your bag, this film winks so hard its eye falls out and rolls around on the floor for comic effect.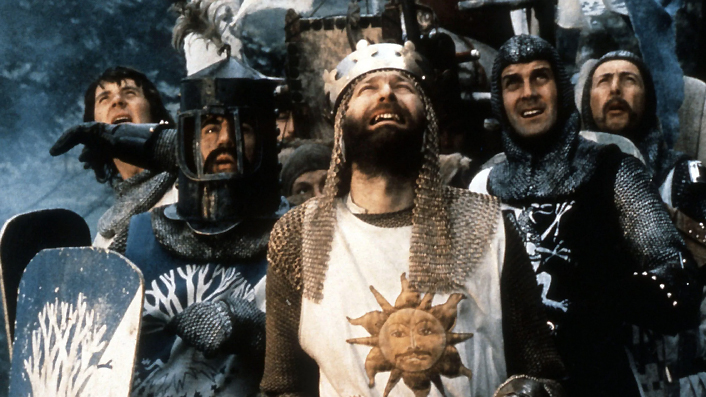 People say that comedy ages badly, but every so often something that comes along that's so transcendently silly, forty-five years later it's still being breathlessly quoted by spotty faced fourteen-year-olds. While Monty Python's first attempt at a narrative comedy film is still at its core a string of loosely connected sketches, it contains some of the brightest and most memorable scenes of their career. Maybe you've seen The Holy Grail too many times already, maybe you're just not a Monty Python person, but it's good to know it's there just in case.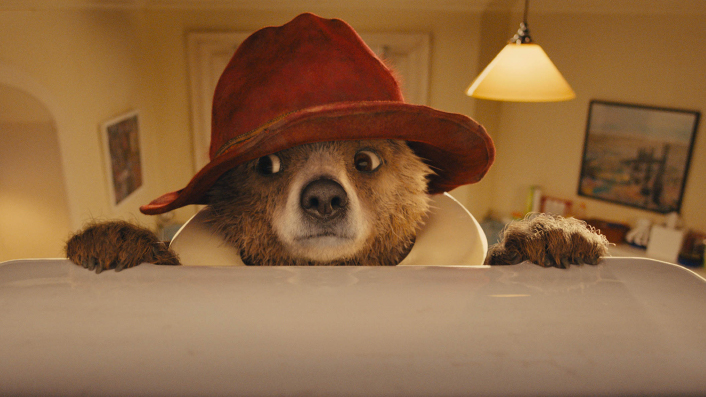 A lot of the time 'fun for the whole family' really means something more along the lines of 'broadly watchable'. This whimsical and adventurous family comedy about a marmalade eating bear really is just fantastic for people of all ages. Writer/director Paul King cut his teeth working on cult UK comedies Garth Marenghi's Darkplace and The Mighty Boosh, and that care, vividness, and flair for the ridiculous really shines through in Paddington. Plus, who doesn't want to see Nicole Kidman as a maniacal taxidermist?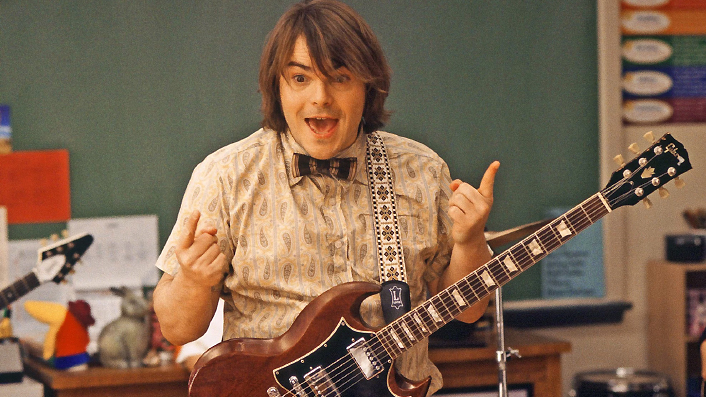 Richard Linklater's unexpected foray into the world of blockbuster comedy results in a surprisingly sweet, big-hearted, and tightly constructed movie. The soundtrack is righteous, Joan Cusack is a delight, and Jack Black teaches children self-esteem through the power of rock and roll. Finally, a feel-good movie for Sabbath fans.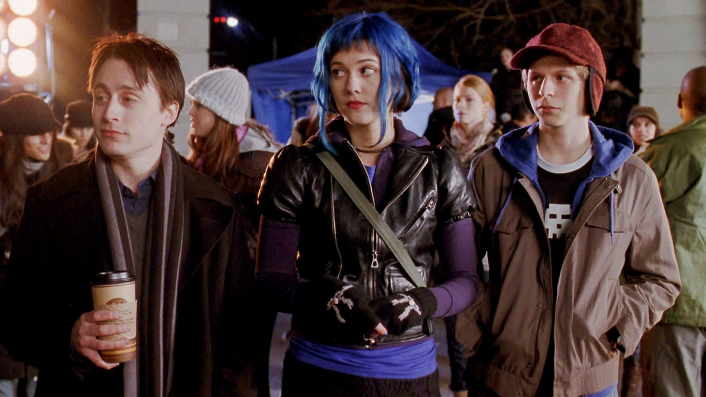 In a world saturated by comic book movies, few have managed to capture the visual intensity and hyperreal verve of the medium quite like Edgar Wright's adaptation of Bryan Lee O'Malley's Scott Pilgrim graphic novel series. Like a kind of mid-2000's fever dream, an awkward and self-involved indie musician competes in a battle of the bands, while at the same time taking on his love interest's evil exes Street Fighter style. Bold, frenetic, fun, and with a soundtrack featuring the likes of Beck and Broken Social Scene, Scott Pilgrim vs. the World is a film with a lot of rewatchability.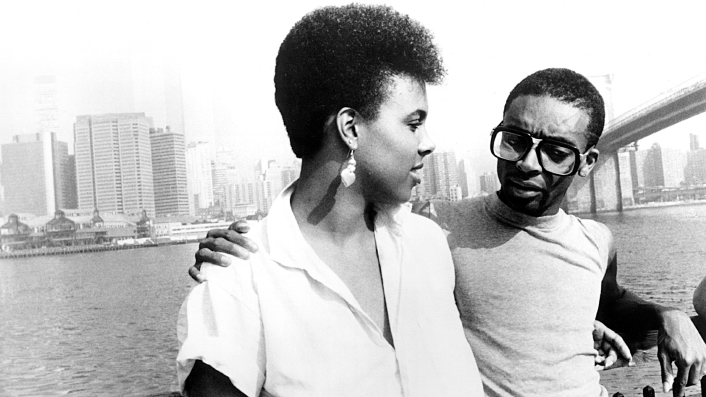 Spike Lee's first full-length picture is a groundbreaking and beautiful love letter to the messiness of love, sex, and relationships in Black America. Tender and engaging, She's Gotta Have It is also just straight-up hilarious with Lee's sparkling script brought to life by some excellent performances. The one mark against the film is its unpleasant and poorly handled rape scene, which Lee has apologised for and has removed from the 2017 Netflix series adaptation.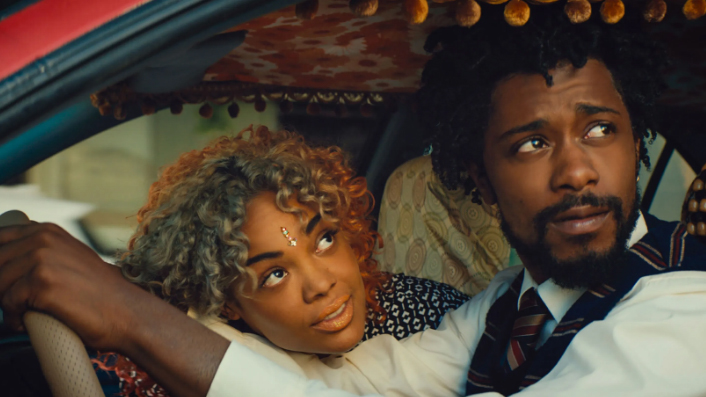 Sorry To Bother You is a singular film. Written and directed by Boots Riley, it somehow manages to be both a piece of bewildering absurdism, and a distressingly close to home satire of contemporary work and capital. With revelatory performances from Lakeith Stanfield and Tessa Thompson, Sorry To Bother You is the funniest and most compelling Marxist text this side of Antonio Gramsci.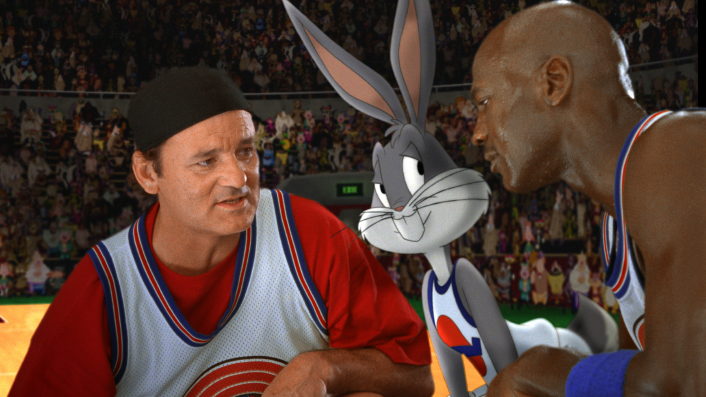 For those old enough to form cogent memories of 1996, Space Jam is a big flop, memorable only for Michael Jordan's wooden acting and an unbearable R Kelly ballad. Since then, though, the bizarro basketball x Looney Toons romp has gained a massive cult following. The animation is gorgeous, Bill Murray and Danny Devito are typically fantastic, and even Jordan's performance now seems to have an endearing naivete. Everything about Space Jam is better now than it was in 1996. Apart from 'I Believe I Can Fly'. That's still TERRIBLE.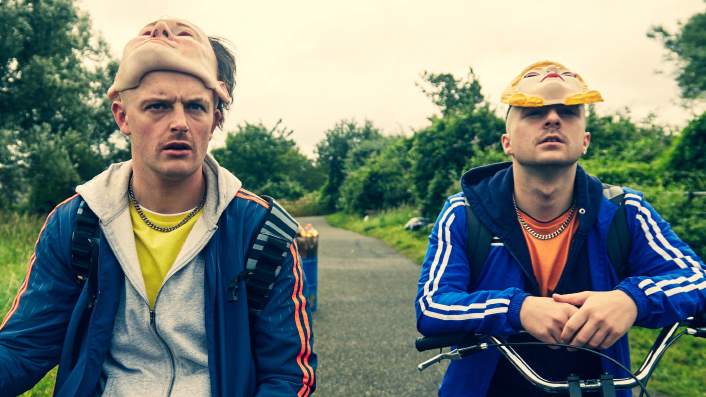 Falling very firmly into the genre of "films that open with MIA's 2007 classic Paper Planes", The Young Offenders follows two teenagers with weak moustaches as they try and retrieve a 7 million Euro bale of cocaine washed up on the Cork Coast. A road movie set on stolen bikes, The Young Offenders is very charming, very cheeky, and very, very Irish. A total must for fans of big-hearted laddishness.