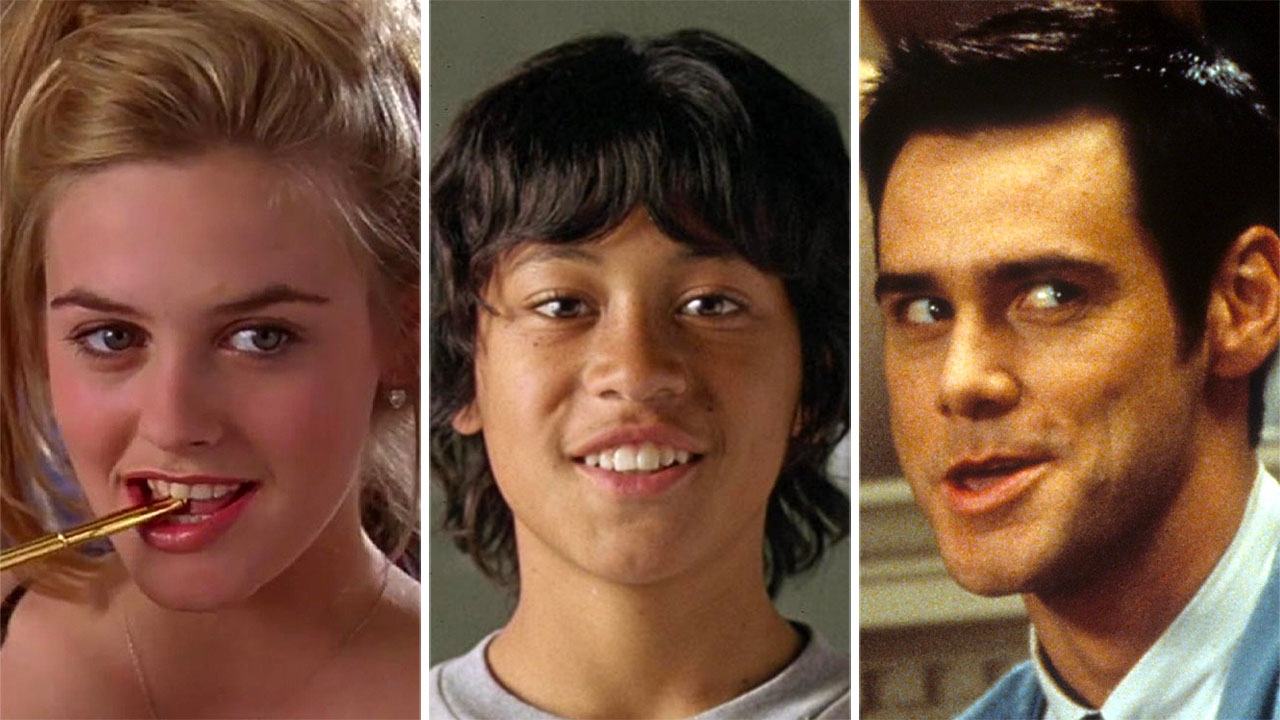 The top 20 comedy movies on Netflix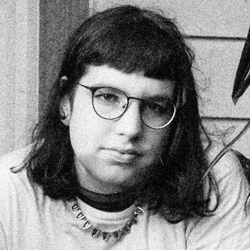 ---
We're all in need of a good laugh, or at the very least a brief distraction. Amelia Berry goes through the top twenty comedy films streaming now on Netflix.
LAST UPDATED: OCTOBER 10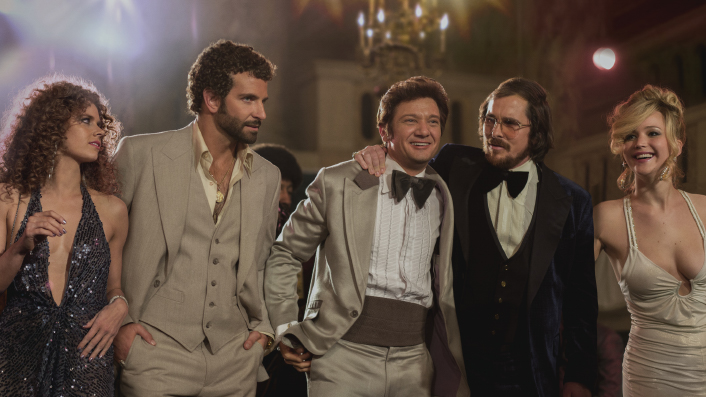 Massive ridiculous hair, massive ridiculous accents; Christian Bale, Amy Adams, Jennifer Lawrence, and Bradley Cooper all take the opportunity to chew the hell out of some scenery in David O. Russell's critically acclaimed 1970's dark heist comedy American Hustle. It's got glamour, disco, mobsters, and microwaves… just watch out for flashing lights and Louis C.K.
See also:
* All new movies & series on Netflix
* All new streaming movies & series
* The best comedy movies of last decade

Forget about Shrek The Third. Forget about The Love Guru. Forget about Austin Powers: Goldmember. Revisiting Mike Myers' massively successful 1997 spy spoof Austin Powers: International Man of Mystery, it's almost shocking how much care and attention has gone into it. Mike Myers revels in the frivolity and artificiality of the swinging sixties, pulling references from cult classics like The Prisoner and Blow-Up with as much enthusiasm as from James Bond and Get Smart. Even outside of the gags (and there are plenty), it's hard to watch such a labour of love without a smile on your face. Yeah, baby.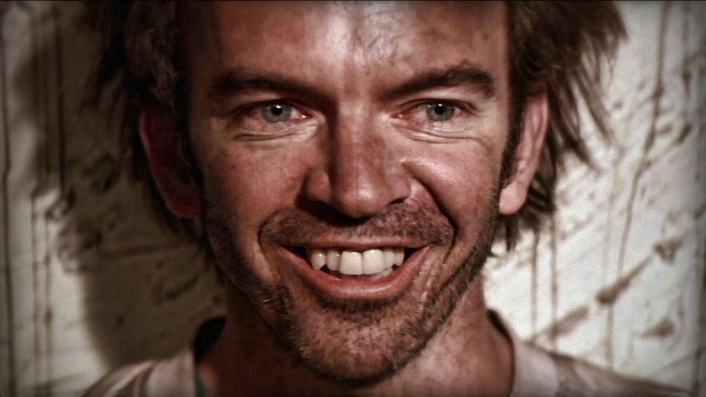 Who let Bad Boy Bubby show up on Netflix? It feels illegal to have this foul, deviant, and profoundly depraved 1993 Australian black comedy floating so innocuously between He's All That and Cemetery Junction. It's the kind of movie you watch only once, late at night, with a strong stomach, and a temporarily suspended moral compass. With all that said, if you can face it, it's a bloody brilliant and one-of-a-kind film.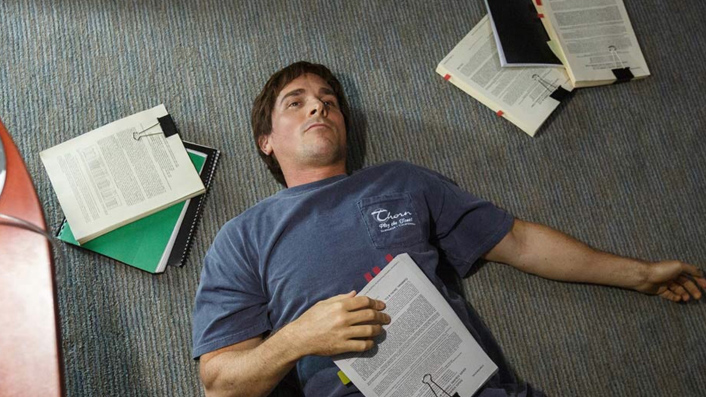 Sometimes when a very terrible thing happens people say "at least we'll get some great comedy". Most of the time this is not true. Terrible things are, in fact, largely terrible. The Big Short, however, manages to be a film explicitly about the global financial crisis of 2007/2008 that is not only extremely informative, but it's also really funny actually. With some incredibly creative filmmaking on the part of director Adam McKay, what is technically a biographical comedy-drama about Wall Street suits, becomes a kaleidoscope of montage, fourth-wall breaks, as-themselves celebrity cameos, and general shenanigans.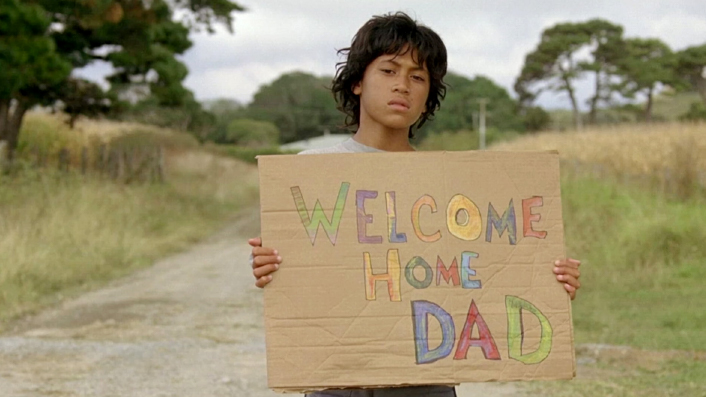 Eagle vs. Shark is fine (it's fine!) but Taika Waititi's sophomore feature is where the writer/director really comes into his own. Shot in Waititi's childhood home of windy, rural Waihau Bay, Boy is a sweet, intimate, and funny film that captures a deep and essential aspect of New Zealand life.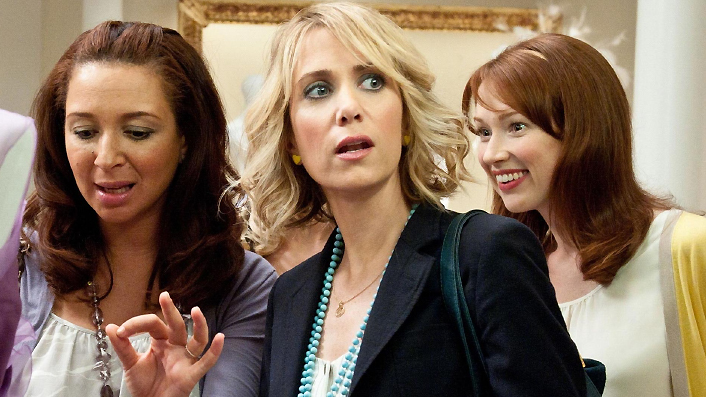 While there are a good number of high school comedies starring women, and from a female point of view, when you get to proper grown-up films the options are decidedly limited. It's hard to understate what a breath of fresh air Bridesmaids was when it was released in 2011. Not only was it a film about women, for women (hello Brady Bunch reference), but it was a film about women, for women that was an extremely good time. More like this, please.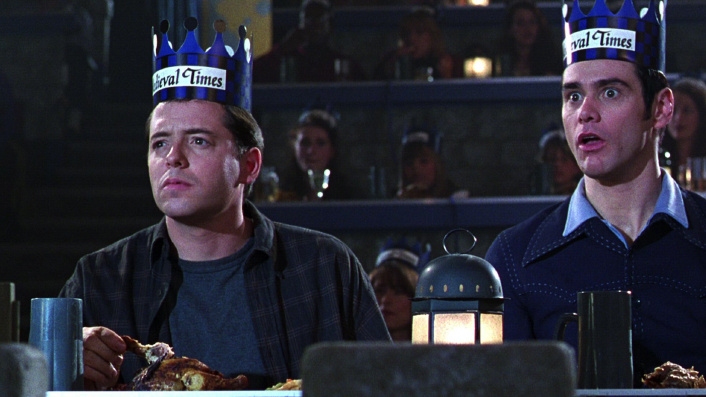 Although Jim Carrey shot to fame in 1994 with roles in Ace Ventura: Pet Detective, The Mask, and Dumb & Dumber, his performance as Ernie 'Chip' Douglas in 1996's The Cable Guy proved Carrey's talent for unhinged pathos was at least as compelling as his talent for saying catchphrases and making his bum talk. Certainly the darkest film either directed by or starring Ben Stiller, and featuring a veritable who's who of 90's US comedy (David Cross, Bob Odenkirk, Janeane Garofalo, Jack Black, Andy Dick), you might enjoy this if you're a fan of Ace Ventura: When Nature Calls, but you'll probably enjoy it more if you're not.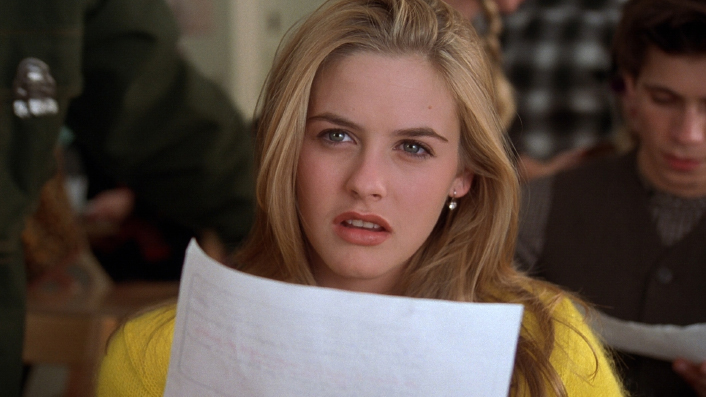 There's a particular vision of the 90s that was totally crystallised by Clueless. Did it ever really exist in real life? Who cares when it looks and sounds so fantastic in this movie. The iconic costumes by Mona May. The phenomenal core cast of Alicia Silverstone, Stacey Dash, Brittany Murphy and Paul Rudd. The ridiculous and dazzling Beverly Hills Jane Austen script. All up, Clueless is just about a flawless film. Well… aside from that Mighty Mighty Bosstones cameo, but we all have things from the 90s we'd rather forget.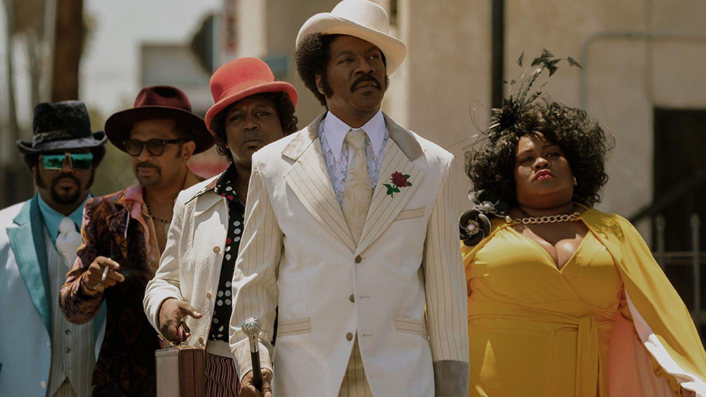 A loving tribute to the iconically raunchy "Godfather of Rap" Rudy Ray Moore, Dolemite Is My Name follows his story from backroom stand-up to blaxploitation star. Eddie Murphy as Moore is his best performance in years, and takes what could have been a run-of-the-mill biopic, elevating it to a thrilling, funny, and fascinating film that stands on its own merit.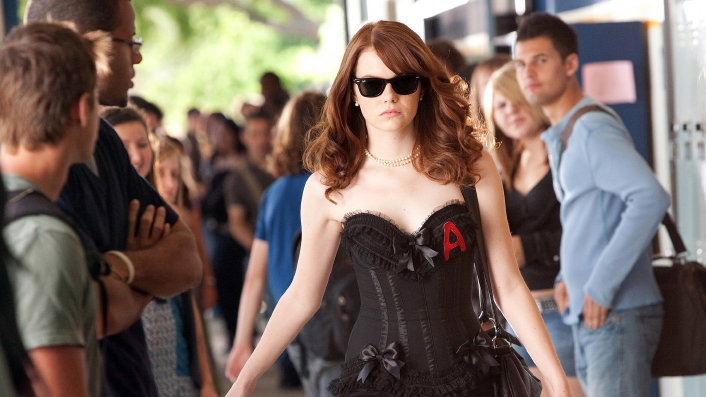 After Mean Girls (welcomely back on Netflix), it really felt like the 2000s was a time of renaissance for the high school comedy. In retrospect, the only film that really came close to Mean Girls' wit and charm was Easy A. With a star-making turn from Emma Stone, Easy A takes Nathaniel Hawthorn's Scarlet Letter, mixes in a healthy dose of John Hughes, and gives us a comedy that a decade on should be considered a classic.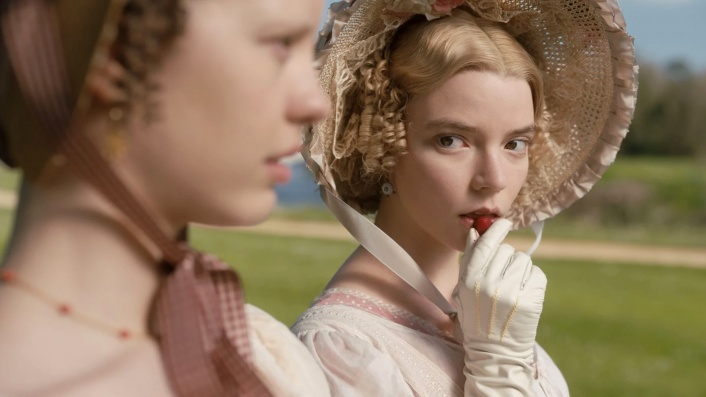 In terms of Jane Austen adaptations, this one's right up there with wet Colin Firth. The directorial debut of acclaimed rock photographer Autumn de Wilde, Emma. marries a wry, cheeky take on the Austen classic with some of the most exquisite costuming and sets in recent memory. The soundtrack is stacked with acapella Brit-folk bangers, and Bill Nighy is at his Nighy-est. If you ask for more, you're greedy.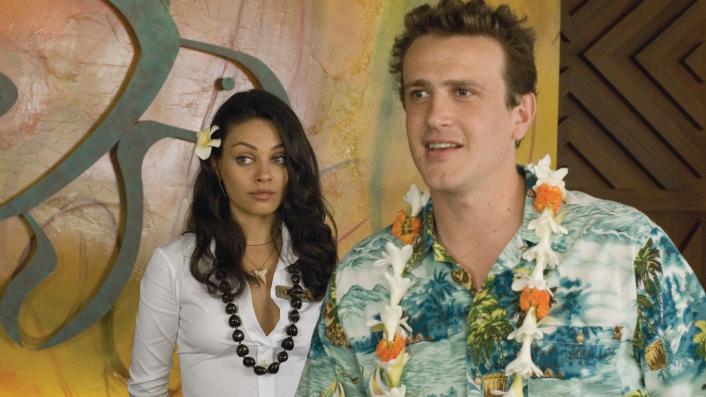 Jason Segel plays charmingly dishevelled in what may well be the 2000s' quintessential break-up movie. Do you remember the 2000s? Kristen Bell was trying hard not to be Veronica Mars, Russell Brand was spouting grandiloquent nonsense, there was a pretty surprising amount of full-frontal nudity. Remember the 2000s? We would get drunk and sing The Muppet Show theme song? Mila Kunis was there! Well, throw in a Dracula puppet musical and you've got the winning mix of sincere and ridiculous that is Forgetting Sarah Marshall.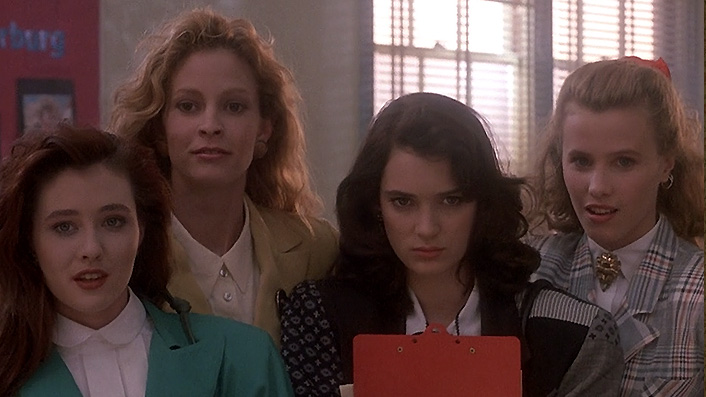 Winona Ryder and Christian Slater star in this cult classic dark satire that's part Clueless, part American Psycho. Honestly, if you haven't seen it, it's best to go more or less blind, but beware—you will be quoting this for the rest of your life. If you have seen it, then—what's your damage, Heather? It's always time for a rewatch.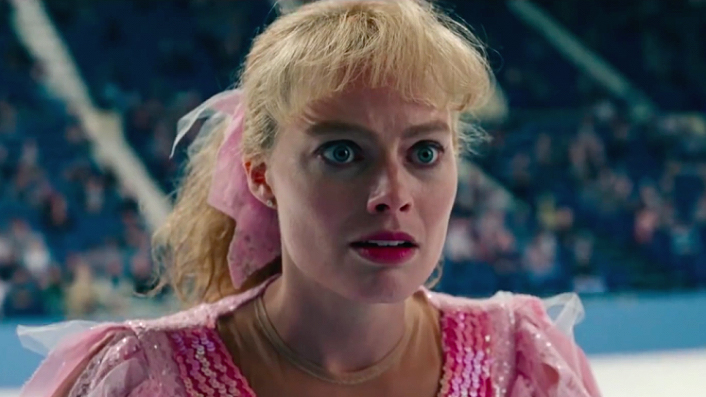 Following the life of infamous American figure skater Tonya Harding, her tumultuous marriage, and the 1994 attack on her rival Nancy Kerrigan, I, Tonya is the blackest of black comedy. With a captivating performance by Margot Robbie, the film centres around the contradictory "true" stories of Harding's life, digging in at the disagreements, misremembering, and lies to ultimately find comedy amidst the scumbags, poverty, and violence.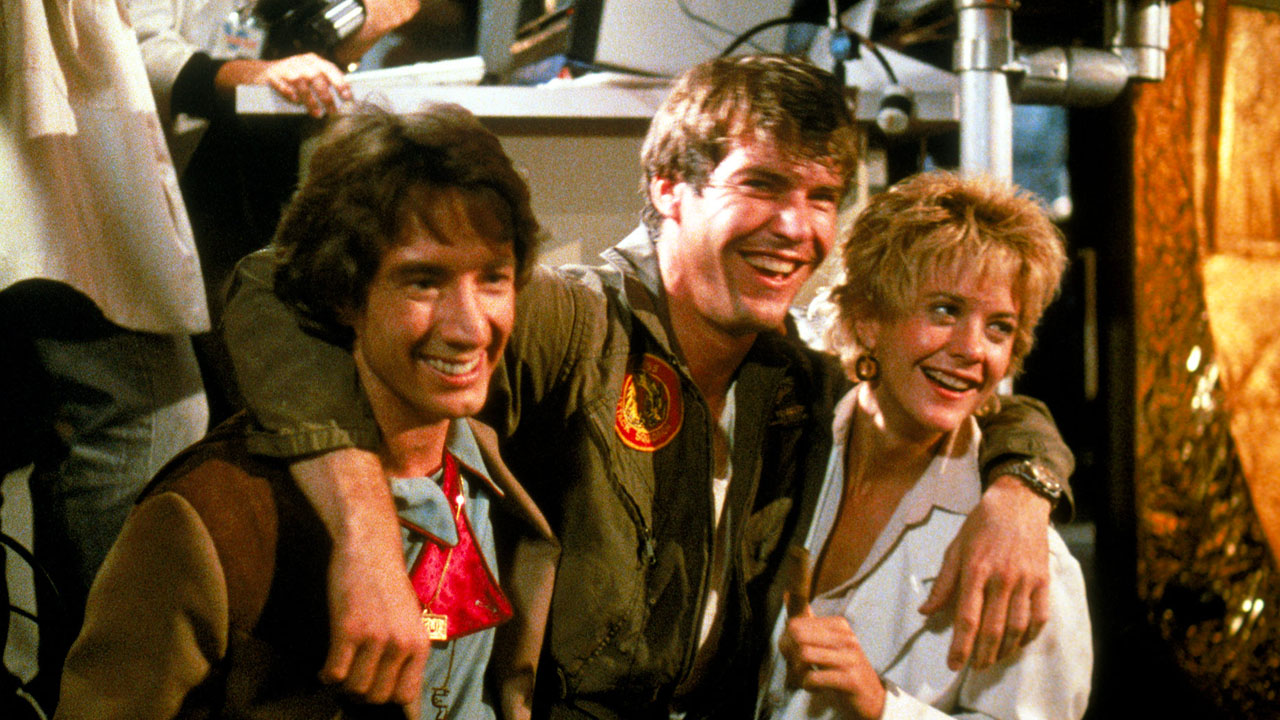 Sure, Innerspace is just a fairly standard 80s action-comedy slapped onto the premise of iconic 1966 sci-fi slow-burn Fantastic Voyage. But also, Innerspace is like Fantastic Voyage but with jokes and car chases and an evil cowboy and an assassin with a cool robot gun hand! Basically, Dennis Quaid (at his most hunky) gets shrunk down and accidentally injected into Martin Short (at his most doofy), and then the two of them have to team up with Meg Ryan and face down a team of nefarious villains to get Quaid back up to size. Even more basically, Innerspace slaps.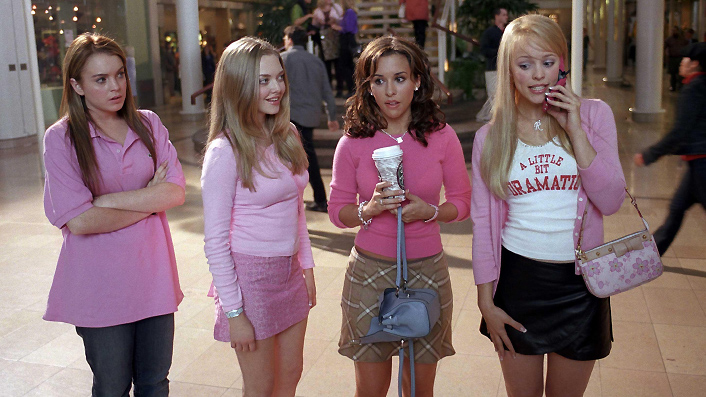 The movie that made 'fetch' happen, Mean Girls is a film that defined a generation. Like Ferris Bueller did for Gen-X, or Easy Rider did for old people, Mean Girls sculpted the minds of young Millennials. But don't hold that against it! With an unbelievably quotable script by Tina Fey and career highlight performances from Lindsay Lohan, Amanda Seyfried, and Rachel McAdams, Mean Girls will still have you shouting "you go, Glen Coco" like it's 2004.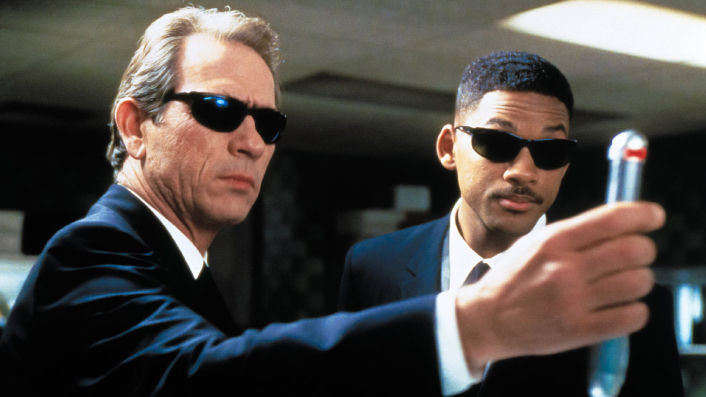 Will Smith was really at the top of his game in 1997. With The Fresh Prince of Bel-Air having just wrapped up, and with a couple of big-time starring roles under his belt in Bad Boys and Independence Day, Smith is just burning with confidence and charisma in Men in Black. Hell, he used the movie's theme song from the movie to launch his solo career! Sci-fi action/comedies may be just about the only kind of film that gets made these days, but with a punchy script, and killer supporting performances from Tommy Lee Jones, Vincent D'Onofrio, and Rip Torn, not many of them are as memorable or as funny as Men in Black.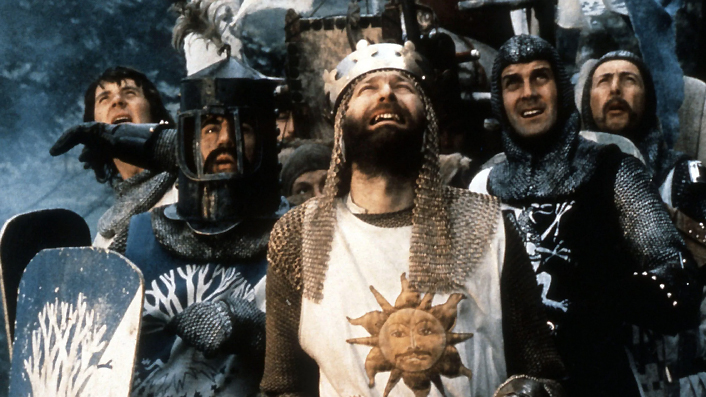 People say that comedy ages badly, but every so often something that comes along that's so transcendently silly, forty-five years later it's still being breathlessly quoted by spotty faced fourteen-year-olds. While Monty Python's first attempt at a narrative comedy film is still at its core a string of loosely connected sketches, it contains some of the brightest and most memorable scenes of their career. Maybe you've seen The Holy Grail too many times already, maybe you're just not a Monty Python person, but it's good to know it's there just in case.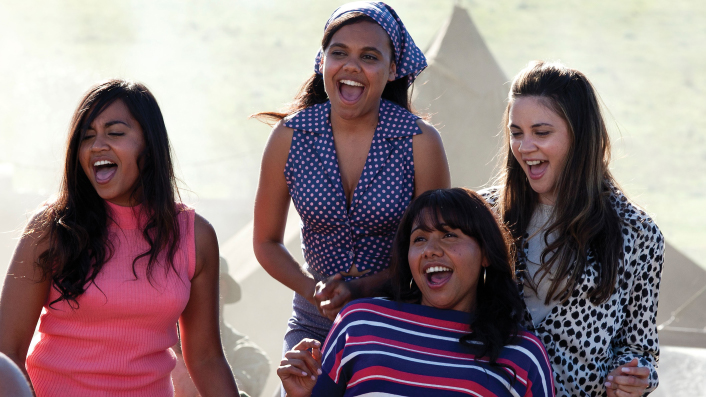 The Sapphires has a lot in common with the kind of charming, feel-good indie comedy you might safely take your mum to see (she does like that Chris O'Dowd). What sets it apart, though, is that The Sapphires also manages to be a story about race in Australia that pulls few punches. Set in the late '60s, the film follows four Yorta Yorta Indigenous Australian women as they meet a talent scout (O'Dowd), form a soul group, and tour Vietnam entertaining the troops. With sparkling performances from its core cast, and some genuinely affecting emotional beats, The Sapphires is a winner with broad appeal.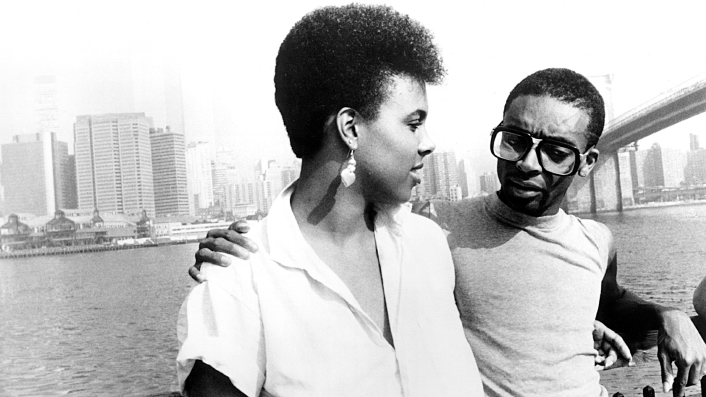 Spike Lee's first full-length picture is a groundbreaking and beautiful love letter to the messiness of love, sex, and relationships in Black America. Tender and engaging, She's Gotta Have It is also just straight-up hilarious with Lee's sparkling script brought to life by some excellent performances. The one mark against the film is its unpleasant and poorly handled rape scene, which Lee has apologised for and has removed from the 2017 Netflix series adaptation.