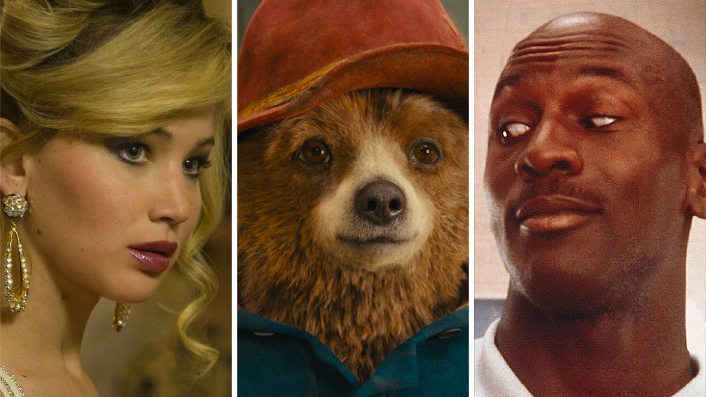 The top 20 comedy movies on Netflix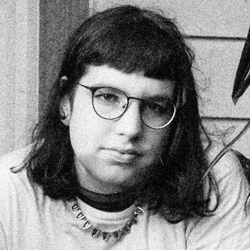 ---
We're all in need of a good laugh, or at the very least a brief distraction. Amelia Berry goes through the top twenty comedy films streaming now on Netflix.
LAST UPDATED: APRIL 13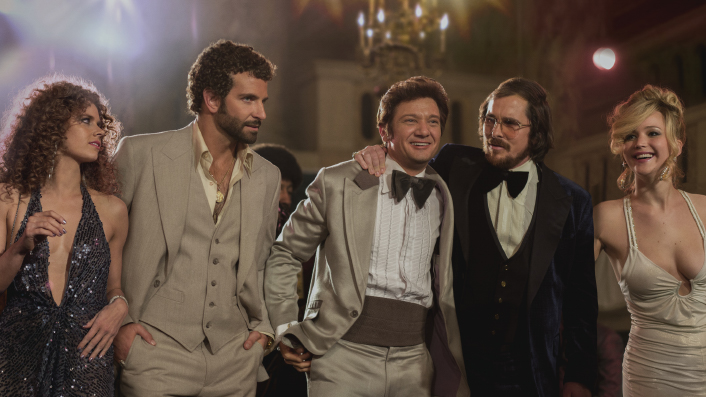 Massive ridiculous hair, massive ridiculous accents; Christian Bale, Amy Adams, Jennifer Lawrence, and Bradley Cooper all take the opportunity to chew the hell out of some scenery in David O. Russell's critically acclaimed 1970's dark heist comedy American Hustle. It's got glamour, disco, mobsters, and microwaves… just watch out for flashing lights and Louis C.K.
See also:
* All new movies & series on Netflix
* All new streaming movies & series
* The best comedy movies of last decade

Forget about Shrek The Third. Forget about The Love Guru. Forget about Austin Powers: Goldmember. Revisiting Mike Myers' massively successful 1997 spy spoof Austin Powers: International Man of Mystery, it's almost shocking how much care and attention has gone into it. Mike Myers revels in the frivolity and artificiality of the swinging sixties, pulling references from cult classics like The Prisoner and Blow-Up with as much enthusiasm as from James Bond and Get Smart. Even outside of the gags (and there are plenty), it's hard to watch such a labour of love without a smile on your face. Yeah, baby.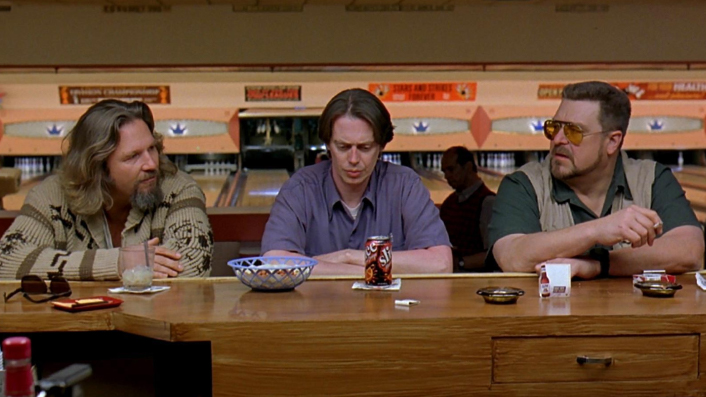 The Coen Brothers' spaced-out crime caper probably needs no introduction. It's The Big Sleep but about bowling and severed toes. It's a stoner movie for people whose mum framed their B.A. It's a fun and clever subversion of classic noir with iconic performances from Jeff Bridges, John Goodman, John Turturro, and Julianne Moore. It's a cult classic well worth watching.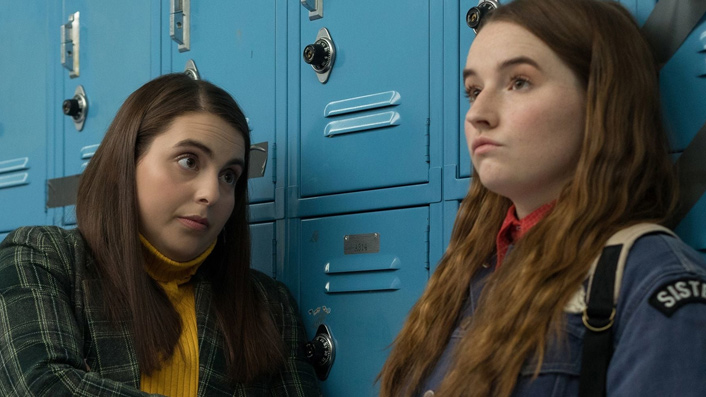 A twist on the classic raunchy coming-of-age buddy film, Olivia Wilde's directorial debut Booksmart brings in enough earnestness and warmth to be emotionally affecting without ever crossing into saccharine. It's a bit gross, a bit gay, and extravagantly fun. Who knew there was a sweet spot between Superbad and Lady Bird?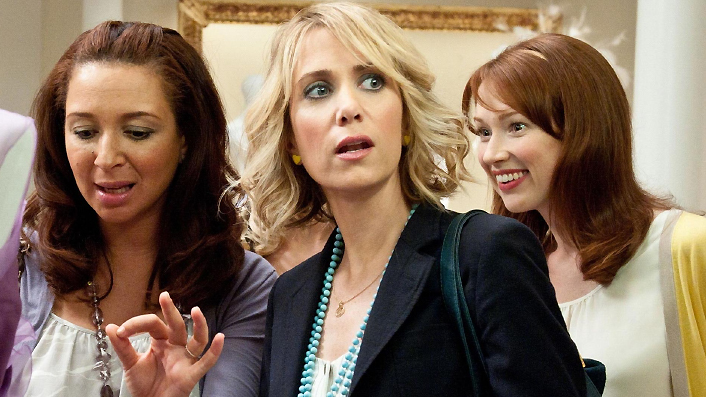 While there are a good number of high school comedies starring women, and from a female point of view, when you get to proper grown-up films the options are decidedly limited. It's hard to understate what a breath of fresh air Bridesmaids was when it was released in 2011. Not only was it a film about women, for women (hello Brady Bunch reference), but it was a film about women, for women that was an extremely good time. More like this, please.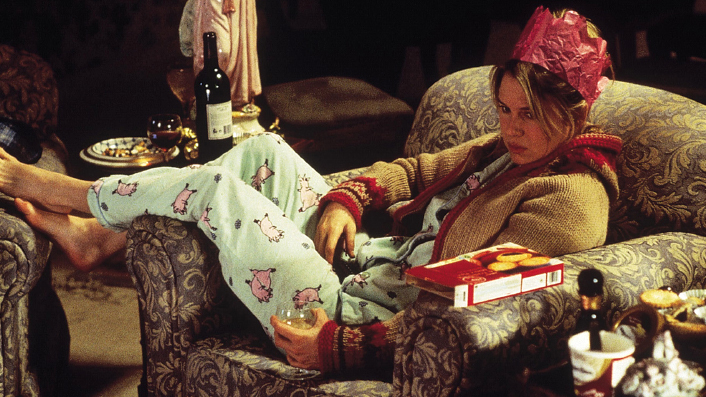 If you can suspend your disbelief long enough to believe that Renée Zellweger is chubby and British, then there's really no going past Bridget Jones' Diary. While based so loosely on Pride and Prejudice that it's liable to fall off any minute, Bridget Jones' own love triangle between Bridget, Hugh Grant, and definitive Darcy, Colin Firth, really does have the air of timeless romance. More importantly, though, it's clever, charming, and still riotously silly two decades on.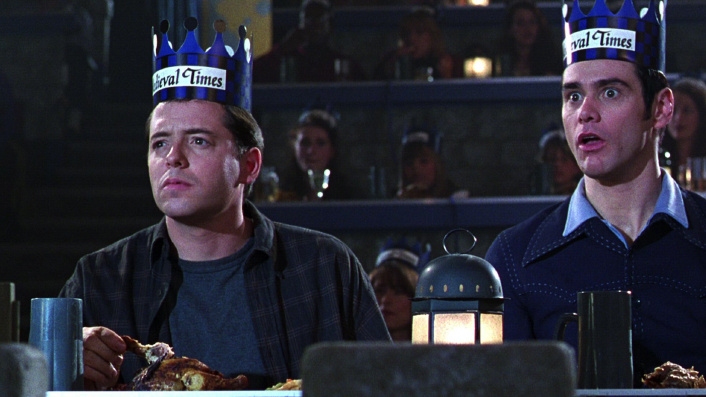 Although Jim Carrey shot to fame in 1994 with roles in Ace Ventura: Pet Detective, The Mask, and Dumb & Dumber, his performance as Ernie 'Chip' Douglas in 1996's The Cable Guy proved Carrey's talent for unhinged pathos was at least as compelling as his talent for saying catchphrases and making his bum talk. Certainly the darkest film either directed by or starring Ben Stiller, and featuring a veritable who's who of 90's US comedy (David Cross, Bob Odenkirk, Janeane Garofalo, Jack Black, Andy Dick), you might enjoy this if you're a fan of Ace Ventura: When Nature Calls, but you'll probably enjoy it more if you're not.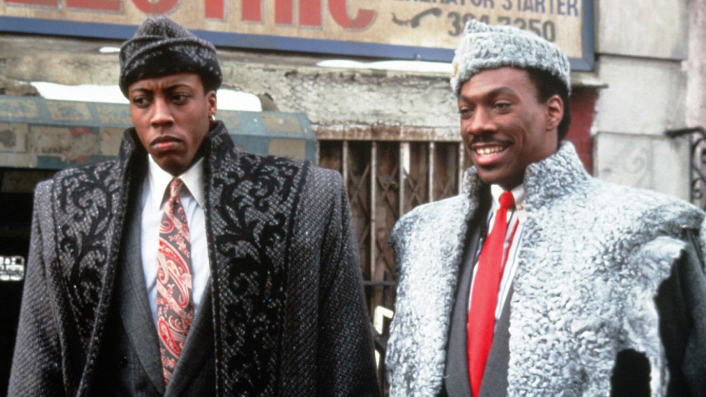 Long before Norbit or The Nutty Professor, or even the 1998 remake of Dr. Dolittle, a bright-eyed young Eddie Murphy made Coming to America and he just shines in it. The story of an African prince abandoning his arranged marriage to try and find true love in Queens, New York, Murphy and co-star Arsenio Hall are clearly ecstatic to be making this, and the energy is infectious. Throw in James Earl Jones as Murphy's father and the Soul Glo song, and you've got one hell of a movie.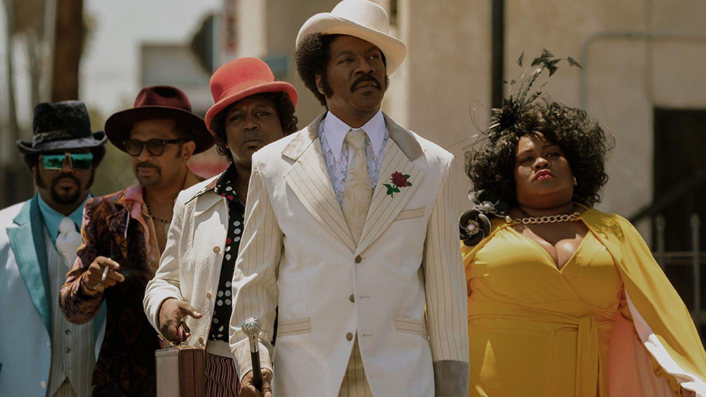 A loving tribute to the iconically raunchy "Godfather of Rap" Rudy Ray Moore, Dolemite Is My Name follows his story from backroom stand-up to blaxploitation star. Eddie Murphy as Moore is his best performance in years, and takes what could have been a run-of-the-mill biopic, elevating it to a thrilling, funny, and fascinating film that stands on its own merit.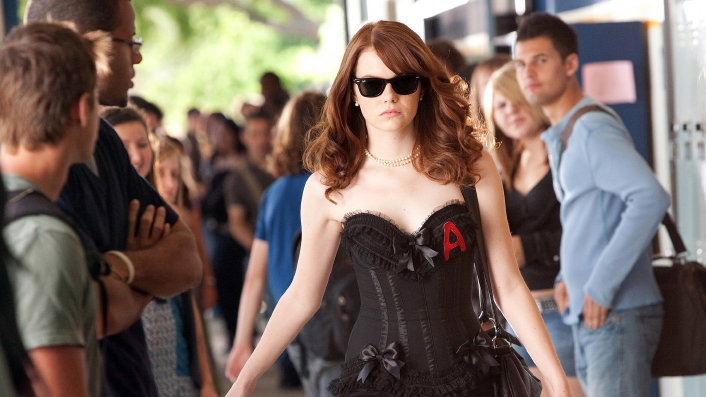 After Mean Girls (sadly no longer on Netflix), it really felt like the 2000s was a time of renaissance for the high school comedy. In retrospect, the only film that really came close to Mean Girls' wit and charm was Easy A. With a star-making turn from Emma Stone, Easy A takes Nathaniel Hawthorn's Scarlet Letter, mixes in a healthy dose of John Hughes, and gives us a comedy that a decade on should be considered a classic.
Sign up for Flicks updates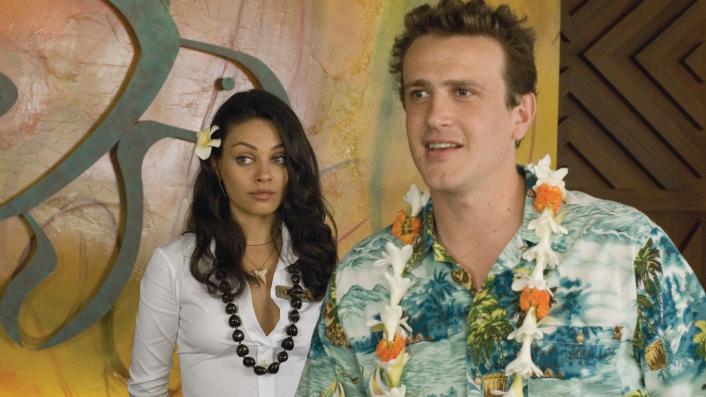 Jason Segel plays charmingly dishevelled in what may well be the 2000s' quintessential break-up movie. Do you remember the 2000s? Kristen Bell was trying hard not to be Veronica Mars, Russell Brand was spouting grandiloquent nonsense, there was a pretty surprising amount of full-frontal nudity. Remember the 2000s? We would get drunk and sing The Muppet Show theme song? Mila Kunis was there! Well, throw in a Dracula puppet musical and you've got the winning mix of sincere and ridiculous that is Forgetting Sarah Marshall.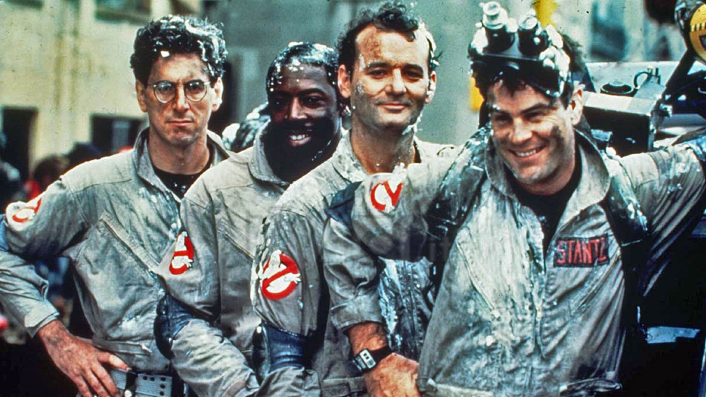 It's easy to take Ghostbusters for granted, but Bill Murray, Dan Ackroyd, Harold Ramis, Rick Moranis, and Ernie Hudson coming together for a supernatural action comedy where Sigourney Weaver gets possessed by a demon and an enormous marshmallow man terrorises New York? That's not the kind of movie that comes along every day. What can you say, busting really does make you feel good.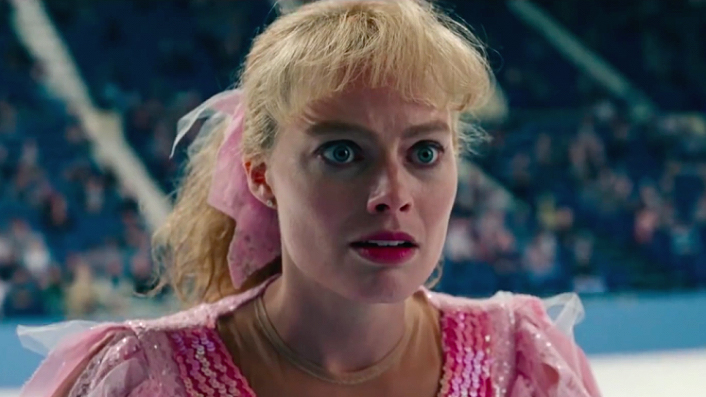 Following the life of infamous American figure skater Tonya Harding, her tumultuous marriage, and the 1994 attack on her rival Nancy Kerrigan, I, Tonya is the blackest of black comedy. With a captivating performance by Margot Robbie, the film centres around the contradictory "true" stories of Harding's life, digging in at the disagreements, misremembering, and lies to ultimately find comedy amidst the scumbags, poverty, and violence.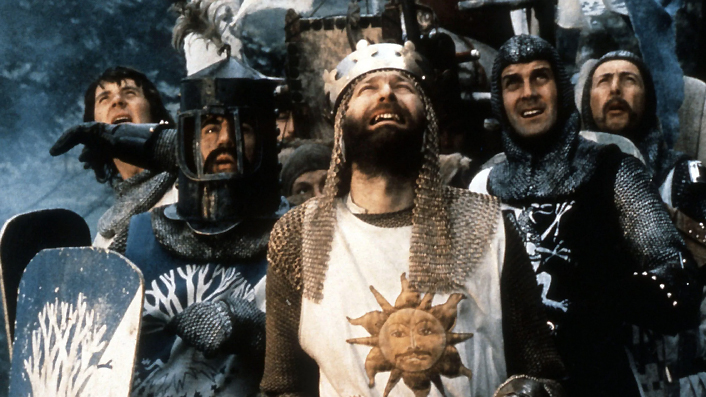 People say that comedy ages badly, but every so often something that comes along that's so transcendently silly, forty-five years later it's still being breathlessly quoted by spotty faced fourteen-year-olds. While Monty Python's first attempt at a narrative comedy film is still at its core a string of loosely connected sketches, it contains some of the brightest and most memorable scenes of their career. Maybe you've seen The Holy Grail too many times already, maybe you're just not a Monty Python person, but it's good to know it's there just in case.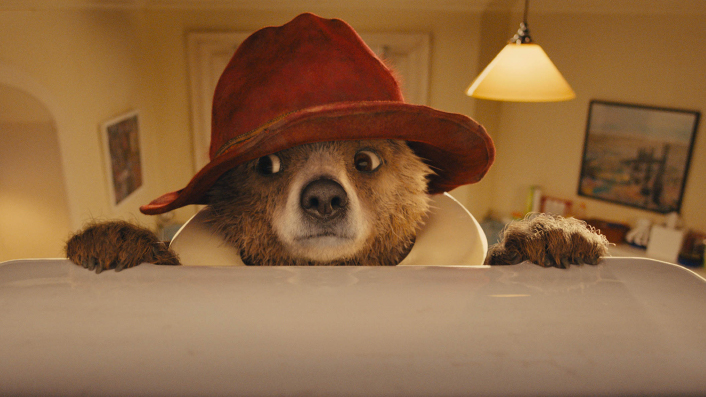 A lot of the time 'fun for the whole family' really means something more along the lines of 'broadly watchable'. This whimsical and adventurous family comedy about a marmalade eating bear really is just fantastic for people of all ages. Writer/director Paul King cut his teeth working on cult UK comedies Garth Marenghi's Darkplace and The Mighty Boosh, and that care, vividness, and flair for the ridiculous really shines through in Paddington. Plus, who doesn't want to see Nicole Kidman as a maniacal taxidermist?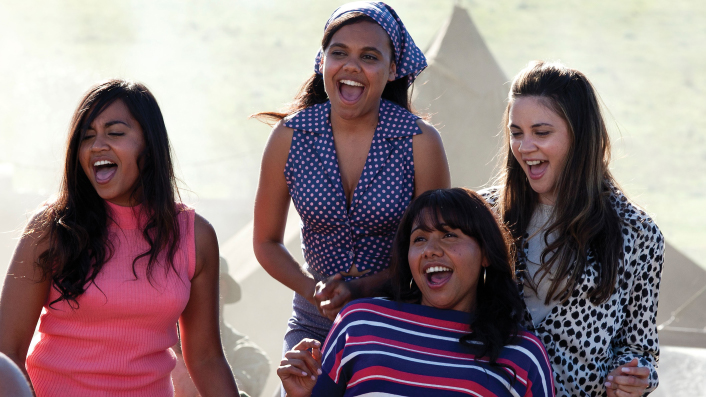 The Sapphires has a lot in common with the kind of charming, feel-good indie comedy you might safely take your mum to see (she does like that Chris O'Dowd). What sets it apart, though, is that The Sapphires also manages to be a story about race in Australia that pulls few punches. Set in the late '60s, the film follows four Yorta Yorta Indigenous Australian women as they meet a talent scout (O'Dowd), form a soul group, and tour Vietnam entertaining the troops. With sparkling performances from its core cast, and some genuinely affecting emotional beats, The Sapphires is a winner with broad appeal.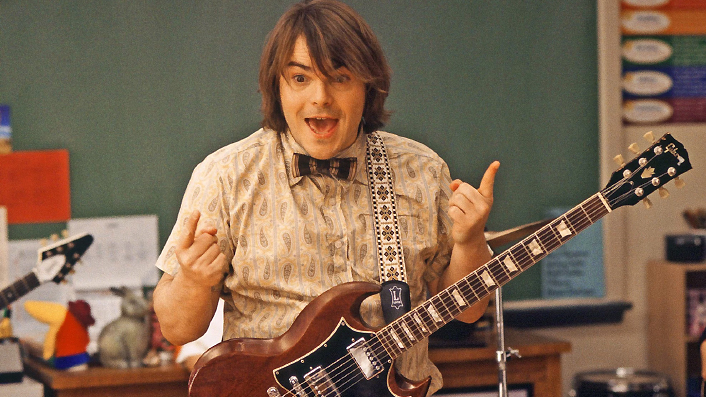 Richard Linklater's unexpected foray into the world of blockbuster comedy results in a surprisingly sweet, big-hearted, and tightly constructed movie. The soundtrack is righteous, Joan Cusack is a delight, and Jack Black teaches children self-esteem through the power of rock and roll. Finally, a feel-good movie for Sabbath fans.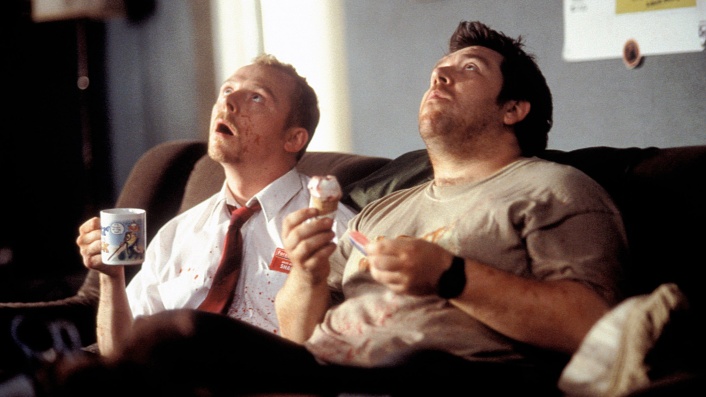 Coming off the back of cult UK sitcom Spaced, writer/director Edgar Wright and stars Simon Pegg (also co-writer) and Nick Frost, launch into feature filmmaking with a fully formed vision. Part pop-culture spoof, part actually-very-good zombie film, Shaun of the Dead manages to take a parody of a niche horror genre and spin it into a must-see comedy classic. George A. Romero agrees!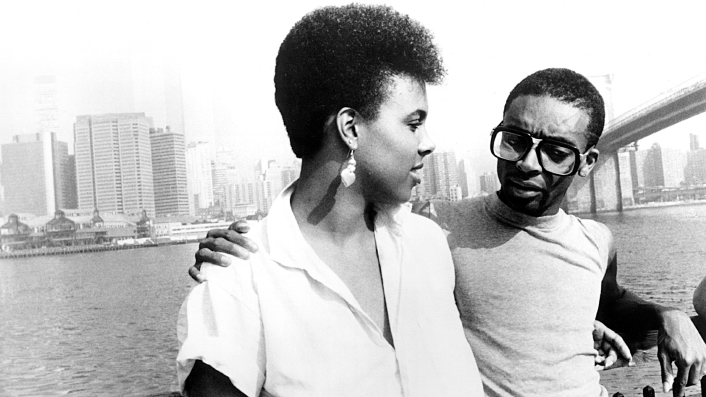 Spike Lee's first full-length picture is a groundbreaking and beautiful love letter to the messiness of love, sex, and relationships in Black America. Tender and engaging, She's Gotta Have It is also just straight-up hilarious with Lee's sparkling script brought to life by some excellent performances. The one mark against the film is its unpleasant and poorly handled rape scene, which Lee has apologised for and has removed from the 2017 Netflix series adaptation.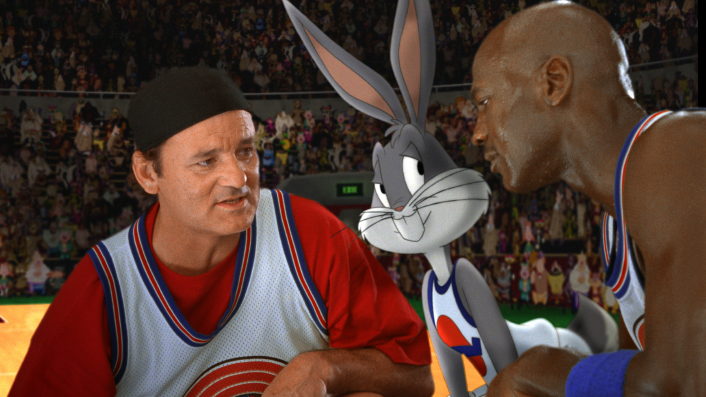 For those old enough to form cogent memories of 1996, Space Jam is a big flop, memorable only for Michael Jordan's wooden acting and an unbearable R Kelly ballad. Since then, though, the bizarro basketball x Looney Toons romp has gained a massive cult following. The animation is gorgeous, Bill Murray and Danny Devito are typically fantastic, and even Jordan's performance now seems to have an endearing naivete. Everything about Space Jam is better now than it was in 1996. Apart from 'I Believe I Can Fly'. That's still TERRIBLE.