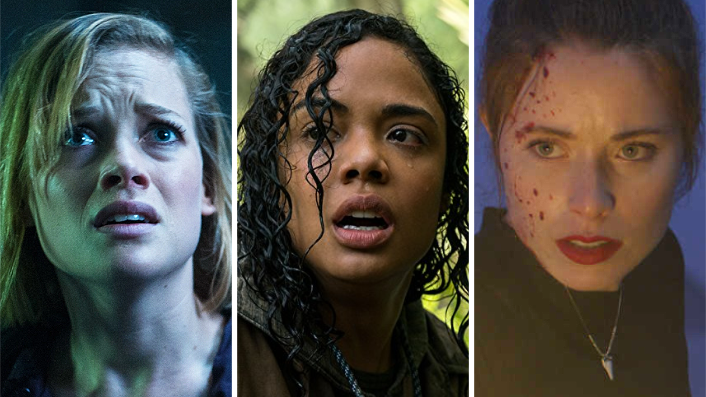 The top 20 horror movies on Netflix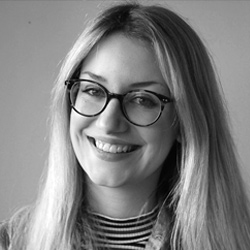 ---
The world's still a terrifying place, but hopefully you haven't lost your appetite for horror movies (or maybe you wouldn't be reading this?). Katie Parker selects her 20 best, all playing now on Netflix.
UPDATED OCTOBER 8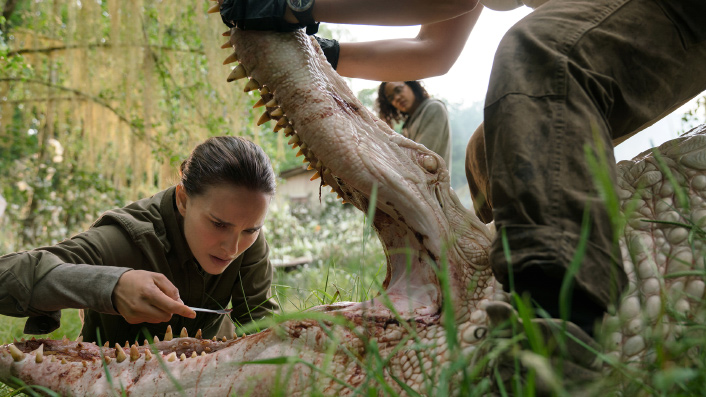 The story of a group of all-female military scientists embarking on an expedition to the mysterious and highly dangerous Area X, Annihilation isn't your typical horror—but with its haunting atmosphere, eerie, unnerving imagery and amazing ensemble cast (Natalie Portman, Oscar Isaac and Jennifer Jason Leigh all star), Alex Garland's sophomore outing as a director is a chilling addition to the genre. Based on the novel of the same name by Jeff VanderMeer and with strong similarities to Andrej Tarkovsky's Stalker, Annihilation is beautiful, buzzy and one of Garland's best.
See also:
* All new movies & series on Netflix
* All new streaming movies & series
* The best horror movies of last decade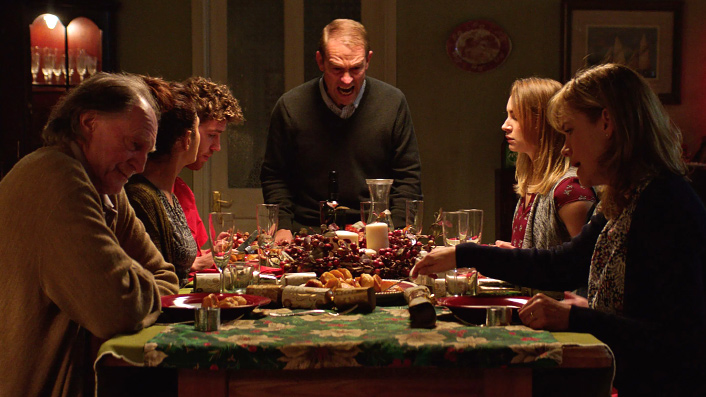 Crazed as it may be to recommend a Christmas movie in July, it would be remiss to leave the crazy, camp and vaguely Cronenbergian Await Further Instructions off this list. Following a highly dysfunctional family as they reunite for Christmas dinner, the festivities are interrupted when the entire house is encased in an impenetrable black substance. No explanation is given except instructions emanating from the TV to "await further instructions". What follows is at once body horror, social satire, sci-fi, and pitch-black comedy.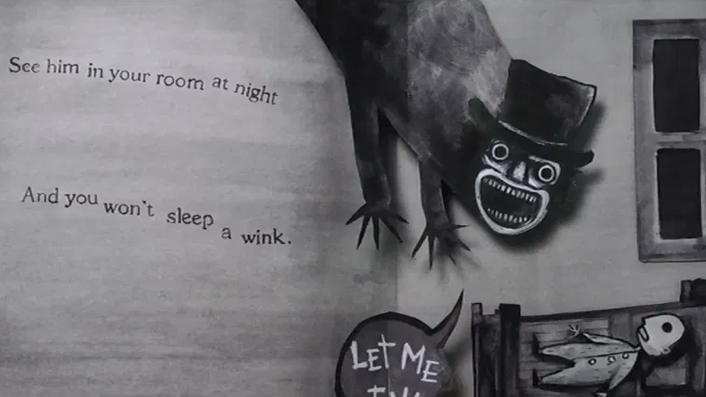 Though it is arguably responsible for the recent spate of horrors using painful family circumstances as the both the setting and the source of menace, few films since have quite managed to balance visceral terror and nuanced storytelling like 2014 Aussie chiller The Babadook. A single mother, at her wits' end caring for her difficult young son, makes the mistake of reading him a deeply sinister storybook that mysteriously appears on the shelf. Soon both are consumed with fear and paranoia that the book's goulish protagonist is very real—and drawing closer and closer. Deceptively simple and truly frightening, Jennifer Kent's debut film is already a cult horror classic.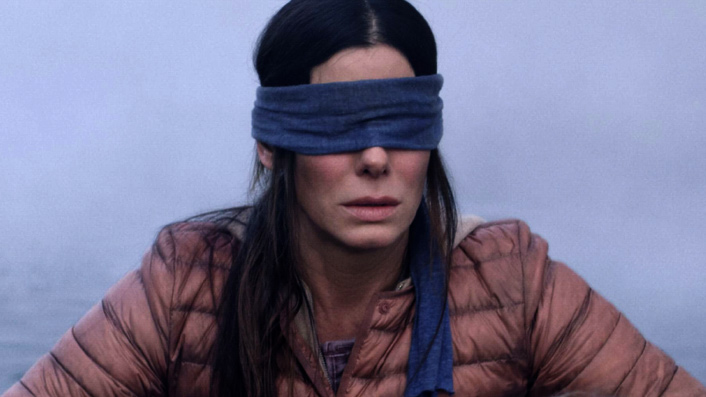 In some ways the quintessential Netflix movie, Bird Box's silly but diverting tale of monsters that make you see things that make you kill yourself is absurd but diverting and occasionally, genuinely, pretty thrilling. Starring Sandra Bullock as a woman who must hole up in a house of strangers and wear a blindfold at all times to protect herself, Bird Box is reportedly one of Netflix's most successful ever films—and the perfect combination of corny, creepy and completely, fabulously stupid.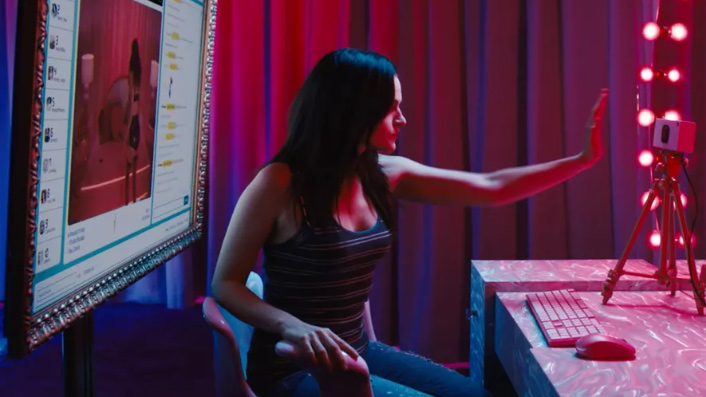 As horror tropes go, doppelgängers are one of the most inexplicably chilling—and Cam is a great entry into the creepy doppelgänger canon. Drawing from writer Isa Mazzei's own experience, Cam joins budding camgirl Alice as her online alter ego Lola_Lola begins to climb in popularity. But just as she begins to pop off, Alice finds that her video persona seems to be taking on a life of its own—and crossing lines that she herself had firmly drawn. Like Perfect Blue before it, Cam is a provocative and creepy look at what it means to lose your online identity.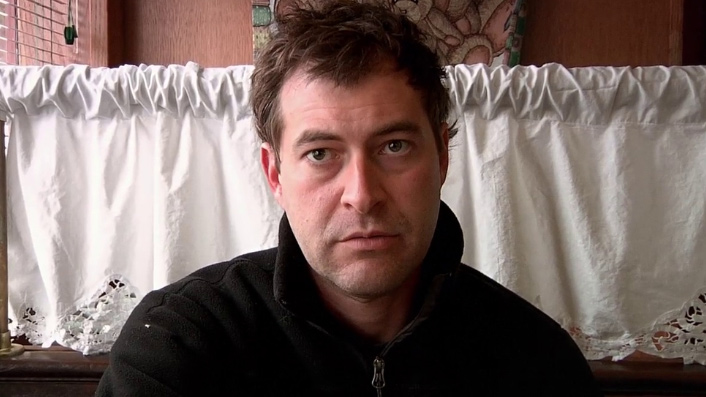 Arriving at a weird house in the woods, camera op Aaron meets Josef (Mark Duplass who also co-wrote), a total weirdo who says he wants Aaron to spend the day filming him for a video that can be shown to his unborn child (after he dies from an apparent terminal illness). But as Josef's behaviour gets more and more bizarre, and his on-camera confessions become more and more disturbing, Aaron's hopes that he is just a harmless eccentric slowly slip away. Found-footage gold and an instant cult classic, Creep is followed by an equally good and equally chilling sequel which is also available on Netflix.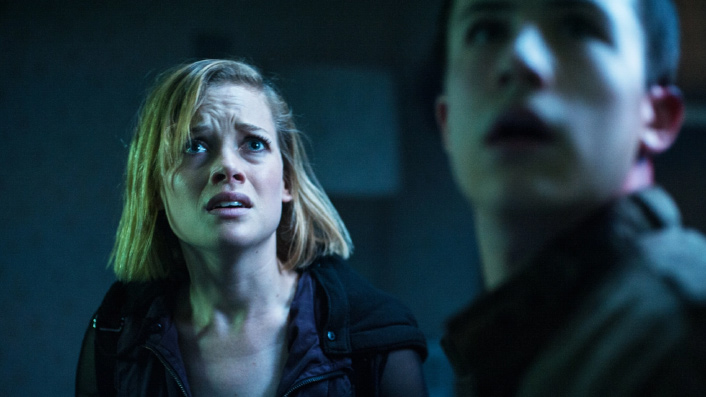 A good, classic, horror-lover's horror, Don't Breathe is so much darker and more disturbing than its premise initially suggests. Following a trio of Detroit delinquents desperate for a bit of cash to escape their dire circumstances, Don't Breathe's young protagonists think they've hit the jackpot when they stage a robbery at the house of a wealthy blind man. When a grisly discovery throws a spanner in the works, however, it becomes clear that they dangerously underestimated who they are dealing with. Clocking in at a succinct 88 minutes, Don't Breathe is a tense, taught and wonderfully sick horror, and so much more than a home invasion movie.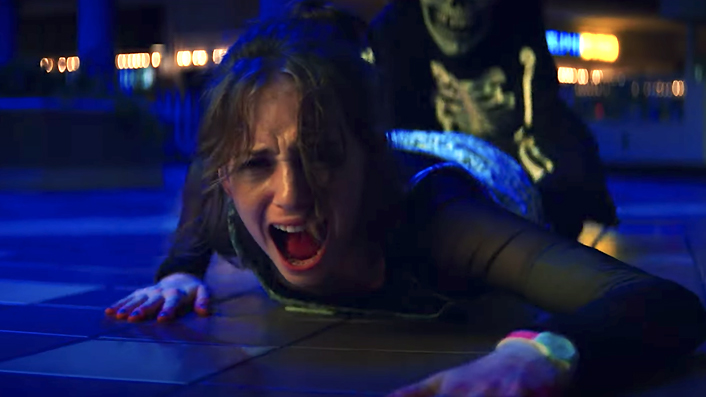 Remember RL Stine? For a certain generation, the author of more than 300 YA horror novels was all but ubiquitous—and a cornerstone of the childhoods of many a millennial. It just so happens that this same generation is now one of Netflix's most lucrative demographics—and that they recently released not one, not two, but three (3) movies based on Stine's much loved Fear Street series. But while it would have been so easy for each of these to be little more than soulless cash cows, under the direction of Leigh Janiak the trilogy has been a surprise critical hit. Following three generations of teens tormented by a seemingly inescapable curse, the Fear Street movies may take place in bygone eras, but thematically they are distinctly fresh, fun—and, for a series based on kid's books, actually pretty frightening.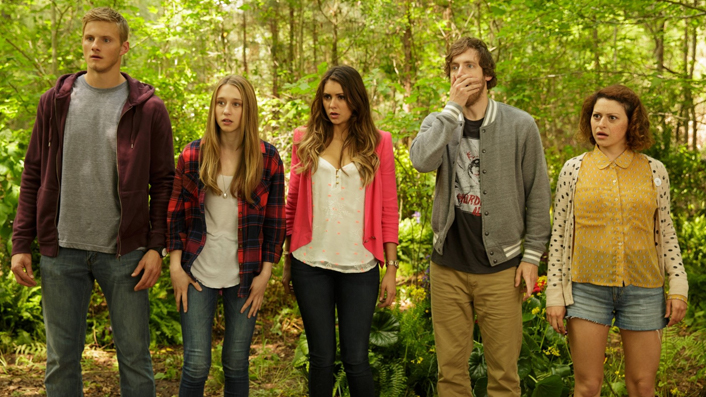 Facing the first anniversary of her mother's untimely death, Max (Taissa Farmiga) joins her friends for an unusual memorial—a screening of cult 80's slasher flick Camp Bloodbath. You see, Max's mum Amanda (Malin Ackerman) was the star of said slasher film, and the defining moment of her acting career. Things go awry however when an electrical fire turns the screen to chaos, with Max and her friends (Alexander Ludwig, Nina Dobrev and Alia Shawkat) sucked into the world of the film where they too become prey for a knife-wielding maniac. Unfairly overlooked on it's release in 2015, the horror-comedy's arrival on Netflix has revealed it to be an unusually sharp, sure-footed entry into a genre that often doesn't get it right. Fast paced, funny and unexpectedly moving, The Final Girls is a hidden gem that deserves to be discovered.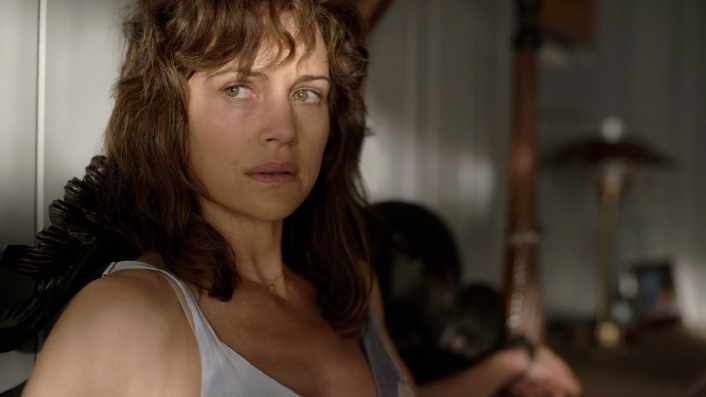 Mike Flanagan: so hot right now! Based on the Steven King novel of the same name, Gerald's Game is arguably the director's best and one of the few near-perfect Netflix Originals. Following married couple Jesse (Carla Gugino) and Gerald (Bruce Greenwood) on a romantic getaway at an isolated lake house, things turn sour when Gerald dies suddenly of a heart attack, leaving Jessie handcuffed to the bed with little hope of escape. It's a simple set up with major payoff, and Gugino carries the suspense and horror all the way to the deliciously gruesome end.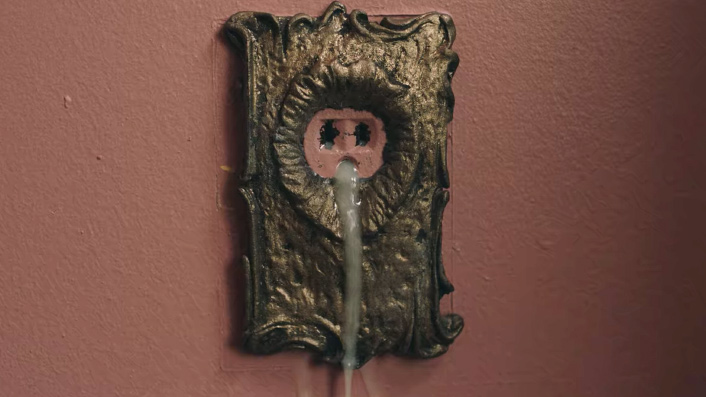 Perhaps one of the yuckiest horrors available on Netflix, Girl on the Third Floor puts a fresh spin on the haunted house genre with an added emphasis on bodily fluids. Following expectant father Don as he attempts to renovate an old house and redeem himself from a sordid past, it soon becomes clear the house has other plans—along with some less than pleasant stuff hiding behind the walls. A compelling and well-crafted ghost story, Girl on the Third Floor is an atmospheric little chiller with some gloriously gooey special effects.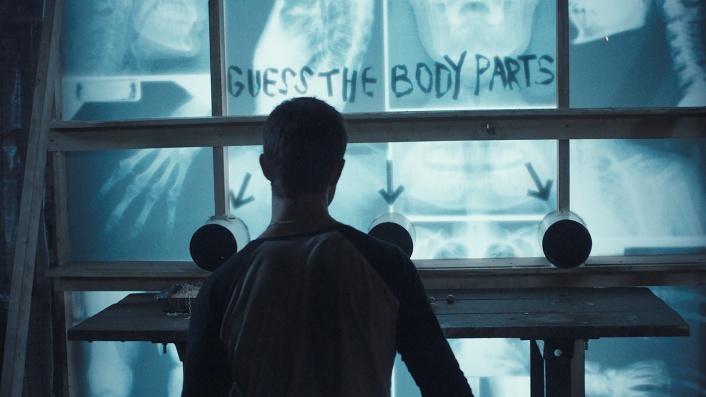 On the surface, Haunt may not look like anything special—from its generic name to its 'obnoxious teens looking for trouble' premise, in the age of prestige horror it's certainly no Hereditary. Yet Haunt should not be underestimated, and anyone seeking a short, sweet, and surprisingly sinister scare-fest should know it packs a nicely nasty punch and delivers some of the most suspenseful and successfully scary moments in recent horror. Criminally overlooked upon its release in 2019, Haunt (or as I would have called it, Insane Body Mod Clown Posse) is easily one of my favourite horrors in recent years—and full of the kind of good, old-fashioned horribleness that even the classiest scary movies could never deliver.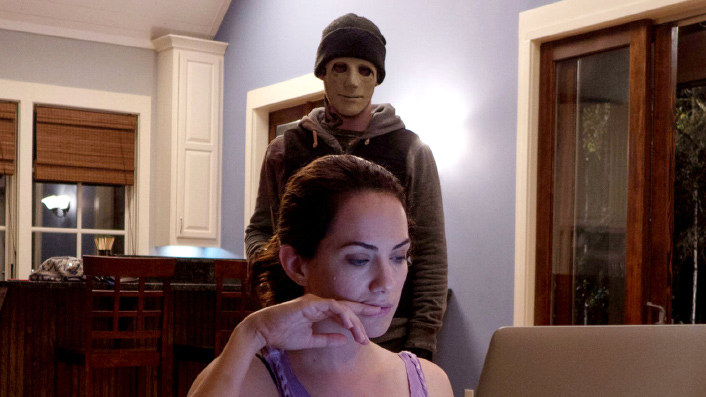 Sometimes all you want is a good, old fashioned, stuck-in-a-secluded-house-with-a-psychopath movie, and Hush delivers—with a twist! Deaf author Maddie is working away on her novel in her house in the woods when a masked man shows up with a bow and arrow and some not very nice plans! Under siege and unable to hear the movements of her attacker, Maddie must use all her cunning to make it out alive. Another from horror hot-shot director Mike Flanagan (The Haunting of Hill House, Doctor Sleep), Hush's simple set-up is executed with careful, crisp precision and squirm-inducing suspense.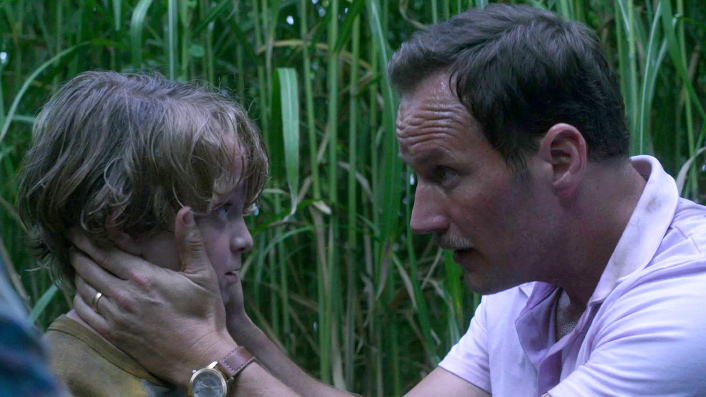 Ok, hear me out: A bunch of people get lured into some very tall grass and can't find their way out. But it's not just any tall grass. It's mysterious, secret, time-bending tall grass with something evil lurking within! Based on Stephen King and Joe Hill's novella of the same name, In the Tall Grass may have a silly premise, but it's one that director Vincenzo Natali (Cube) commits to admirably, turning it into a wonderfully weird little horror, full of grassy fun.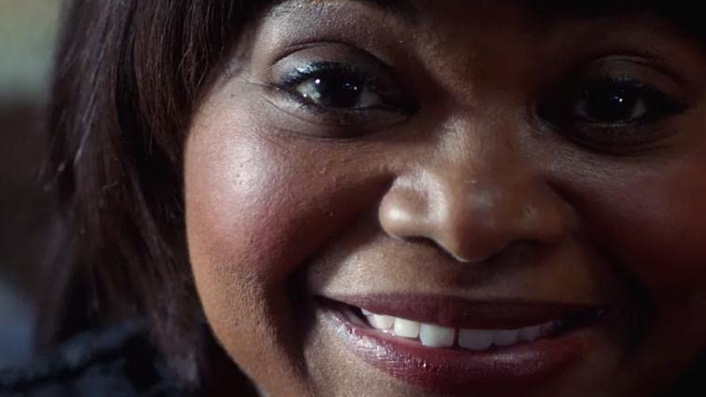 Reuniting Octavia Spencer with her long-time friend and The Help director Tate Taylor, Ma was born after both realised they wanted a change from their usual feel-good fair—and Taylor decided he wanted his next film to be about "something fucked up". It's a case of mission accomplished in this cringe-inducing horror, centred on a group of small town teens looking for a safe space to get lit. When a homely local woman (Spencer) offers up her basement as the perfect party pad, it seems too good to be true. So of course it is! Deliciously dark and buoyed by Spencer's wonderfully bonkers performance, Ma is a testament to trying something new.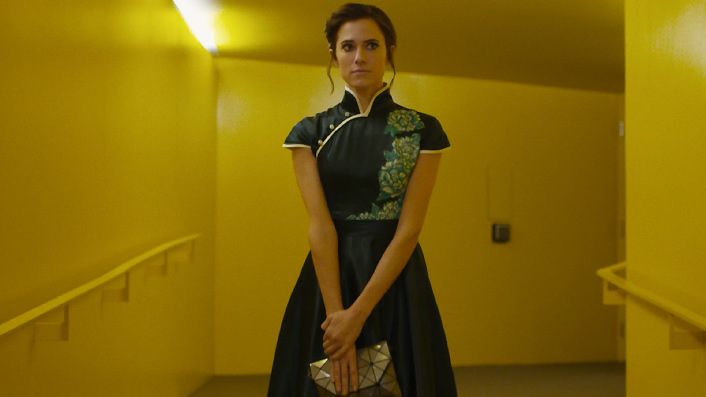 What is there to say about The Perfection that won't give away the absolutely bonkers, bloody, and trashily brilliant joy that it contains? Very little—but suffice to say, this story of a musical prodigy (Alison Williams) and her rival (Logan Browning) does NOT go in the direction you think it will, all the way to its gleefully gory finale. With more twists than Wild Things and no particular concern for taste or propriety, The Perfection is a wild ride better left unspoiled.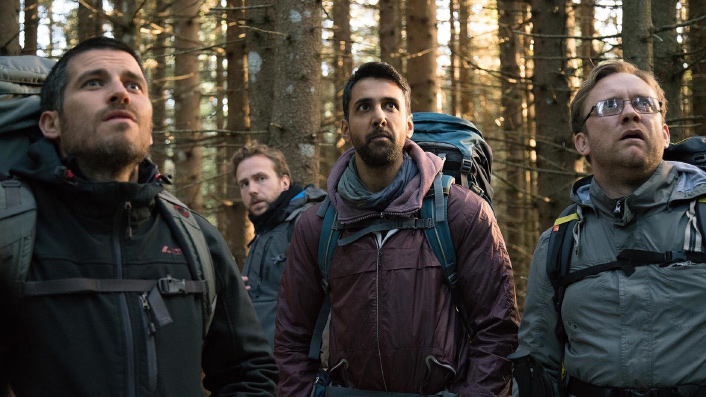 A beautifully melancholy, mysterious British horror reminiscent of The Blair Witch Project and Midsommar, The Ritual follows a group of lads who travel to the Swedish wilderness to scatter the ashes of a friend lost in tragic circumstances. Things go awry, however, and the group decides to take a shortcut through the extremely creepy Scandinavian forest. Never a good idea! With haunting imagery, an atmosphere thick with dread, and an excellent cast led by Rafe Spall, The Ritual is a criminally underrated horror gem.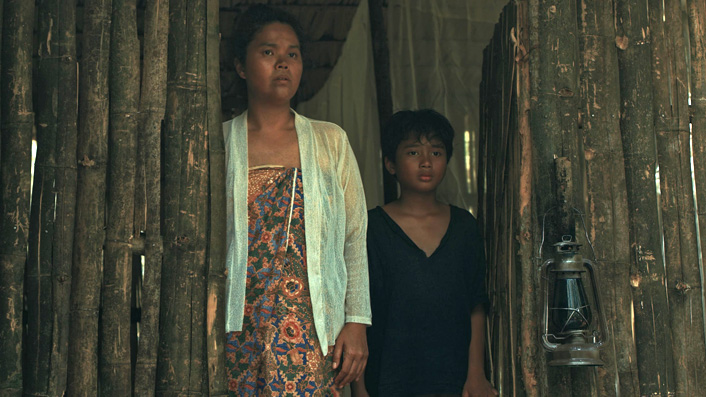 Set amidst the eerie, isolated Malaysian rainforest, Roh is an atmospheric folk horror whose simple story belies a complex and conflicted examination of what it means to keep to your own. Following a widow and her two children living together in isolation, bad things begin to happen after they attempt to help a girl who appears at their door, all alone and caked in clay—but if an outsider brought the curse, can an outsider solve it? A recent addition to the wave of wonderfully creepy Southeast Asian horror that has been cropping up lately, Roh is a delightfully dark and stylishly effective little chiller.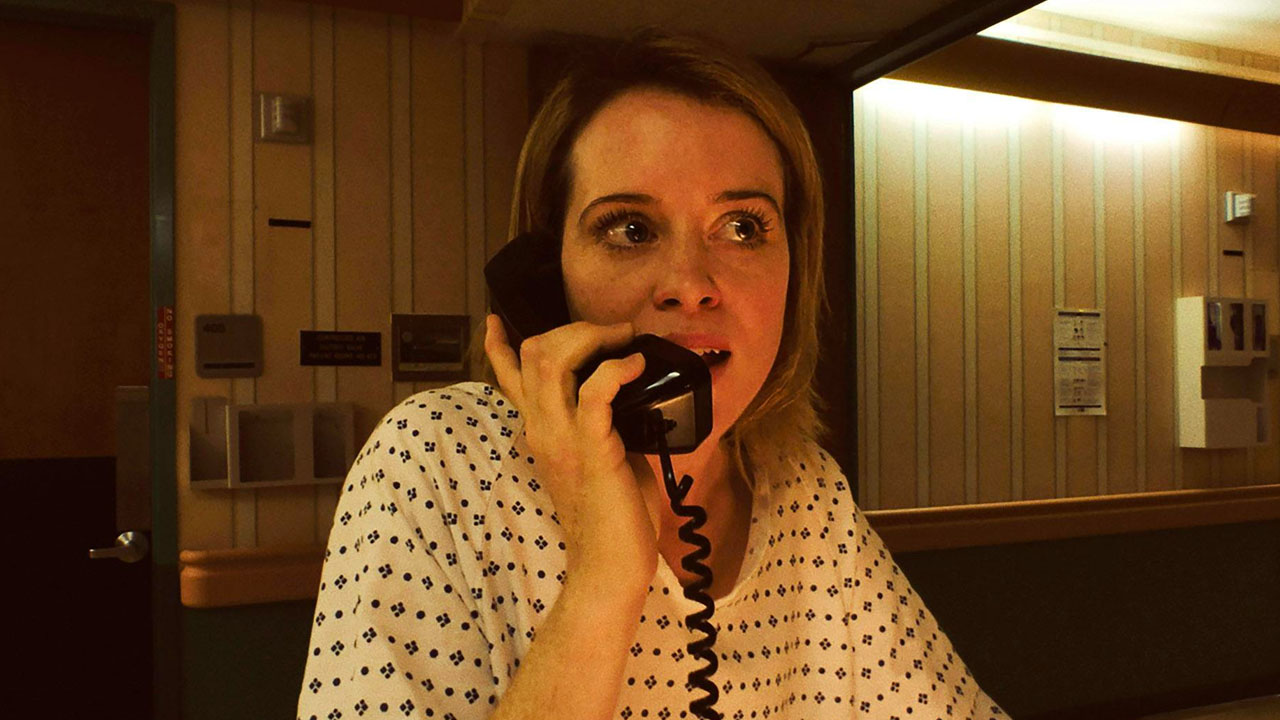 Filmed in 10 days on an iPhone 7 Plus, Steven Soderbergh's 2018 psychological horror Unsane is a strange mix of deadly serious and satisfyingly silly—and against the odds, it's a cinematic experiment that works. Starring The Crown's Claire Foy, Unsane brings to life the ultimate nightmare: what if you accidentally committed yourself to a psychiatric facility—and they wouldn't let you leave? With Soderbergh clearly relishing the chance to get a little crazy (and Foy working very hard to avoid being typecast as Queen Elizabeth II), Unsane's tale of paranoia and gaslighting is schlocky yet strangely unsettling, and great inspiration for all the budding iPhone auteurs out there.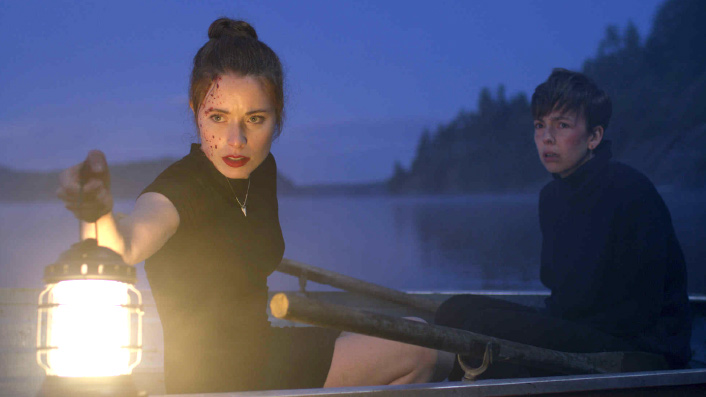 Romance gone wrong is always fertile ground for horror, and in Canadian thriller What Keeps You Alive, it goes… pretty damn wrong. Joining couple Jackie and Jules (Hannah Emily Anderson and Brittany Allen) on a trip to a secluded lake house to celebrate their first anniversary, the pair's blissful escape is increasingly disrupted as secrets begin to unravel and they start to really get to know each other. A beautifully shot, brutal thriller, What Keeps You Alive is a slow burn that takes its time revealing its bloody heart.