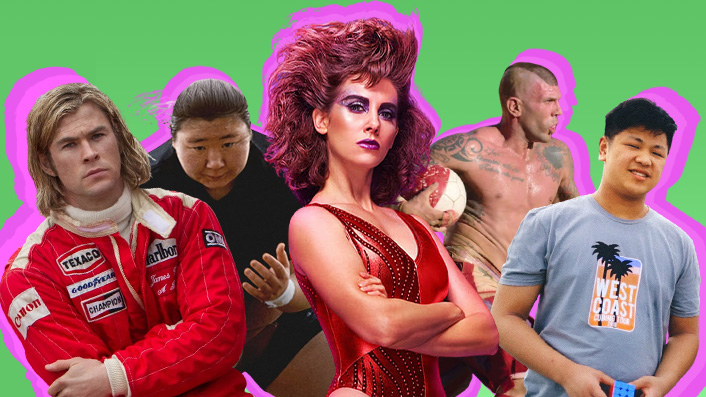 From fact to fiction, this is the best sport to watch on Netflix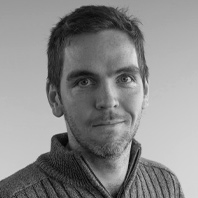 ---
All Blacks selectors have got nothing on Liam Maguren, who picks a lineup of sporting viewing to rival the best in the world.
UPDATED JANUARY 6

Sports are inherently suited for storytelling. There are winners, losers, good guys, bad guys, conflicts, comebacks, climaxes and a fair share of life lessons to be learned along the way. No matter what sport you're into (if you're even into sports), these Netflix offerings are well worth cheering for.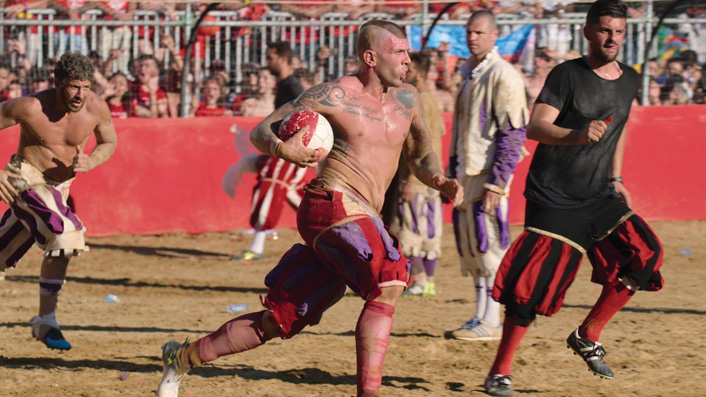 Where to watch
This globe-trotting docuseries portraits some of the most dangerous sports on the planet and the cultures that bloody love 'em. While it's always hearty to know the ins-n-outs of well-known competitions like Roller Derby and the Highland Games, you're more likely to be taken back by unknown sports like Florence's Calcio Storico (described as rugby meets MMA) and Kyrgyzstan's Kok Boru (essentially polo but the ball's a dead goat).
See also:
* All new movies & series on Netflix
* All new streaming movies & series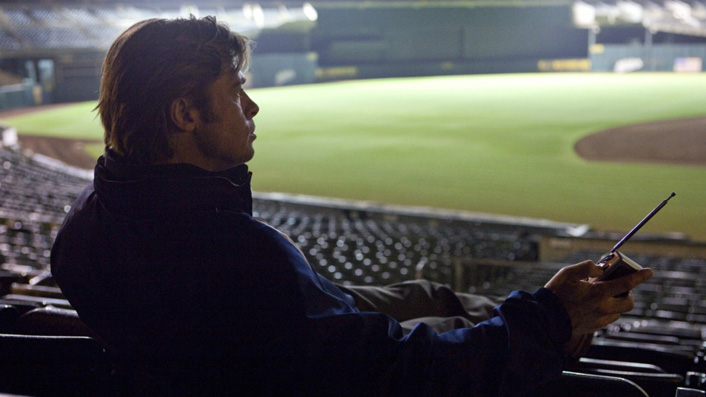 Where to watch
You don't have to be a baseball fan or statistics nerd to be hooked on this unorthodox underdog tale about the manager of the poorest club in the major league who worked with an analytics genius to help choose players and overturn impossible odds. With a saucy script inspired by real events, cast members Brad Pitt, Jonah Hill and Philip Seymour Hoffman give even more life to this David vs. Goliath story—where Goliath is a financially unfair system and the stone is maths.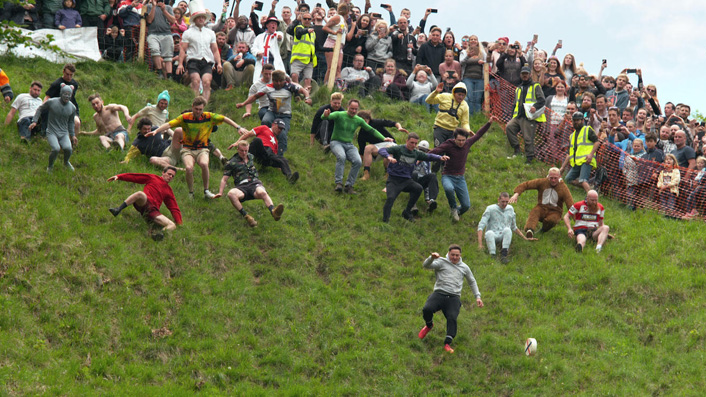 Where to watch
As Home Game's nerdier cousin, this stylised docuseries narrated by Rainn Wilson nosedives into some of the most bizarre competitions on planet Earth. Chili eating, frog-jumping, that one sport where maniacs chase a roll of cheese down a 70-degree hill—this is odd squared. But while there are gasps and chuckles to be had by the sheer strangeness of it all, the show never forgets to display and celebrate the very real heart of those who embrace their unusual passion.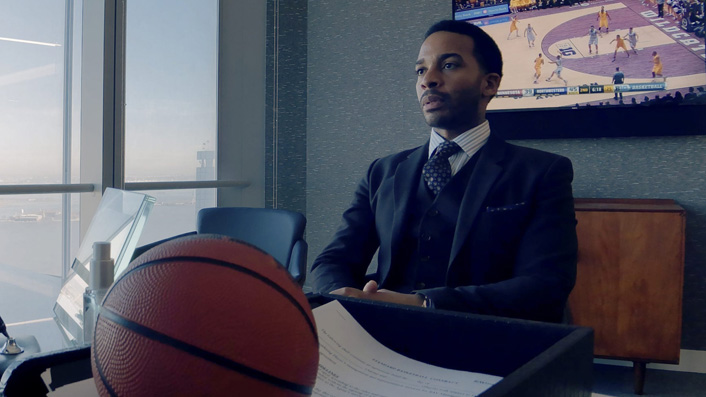 Where to watch
Proving he could make a more-than-watchable film on an iPhone with 2018's Unsane, "retired" Oscar-winning director Steven Soderbergh whipped out the camera app again for this behind-the-court drama. The NBA equivalent of Moneyball, the film stars André Holland as a fast-talking basketball agent in the middle of a pro basketball lockout (not the COVID kind). Trying to expose a legal loophole within the stubbornly systematic league while dealing with a rough rising star (see: talented jackass), High Flying Bird leans heavily on Moonlight writer's Tarell Alvin McCraney's punchy script which includes blistering lines like: "Smallest shift in the system? Everything gets fucked-up. Player gets hurt? His life is fucked. Team owner says 'negros'? His life is… well… annoying, but more effectively, his players get fucked."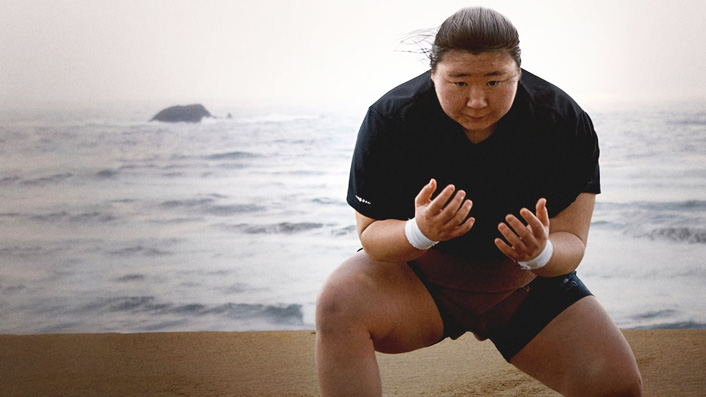 Where to watch
This 19min long Netflix Original doco follows sumo prodigy / human bulldozer Hiyori and her attempts to break open Japan's beloved sport for women. With few female wrestling role models and even fewer professional opportunities, the "peak" age for a female sumo athlete is far lower than what's physically capable. The film gives an appropriate amount of insight into the sexism, culture, and tradition that's kept these athletes down but not out, centred on a phenomenal woman who keeps pushing for a better and more inclusive future for the sport. Ends with a chew-on-your-nails championship match.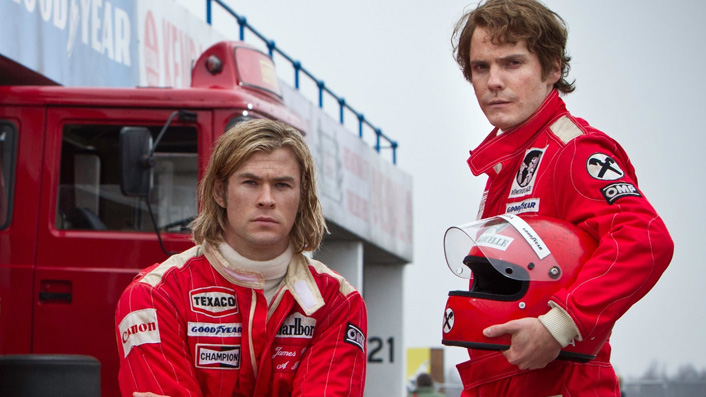 Where to watch
One of the most underappreciated films of 2013, this Ron Howard-directed Formula One thriller depicts the ruthless real-life rivalry between British playboy James Hunt (Chris Hemsworth) and Austrian Vulcan Niki Lauda (Daniel Brühl). They constantly pushed each other to become better racers, which would be commendable if they didn't also hate each other's guts. So while the film isn't exactly an ode to friendly sportsmanship, Hunt and Lauda's fierce face-off makes for some truly compelling and delectable drama, as does the high-risk nature of F1 racing back in the 1970s (which, fair warning, saw quite a few drivers die gruesome deaths).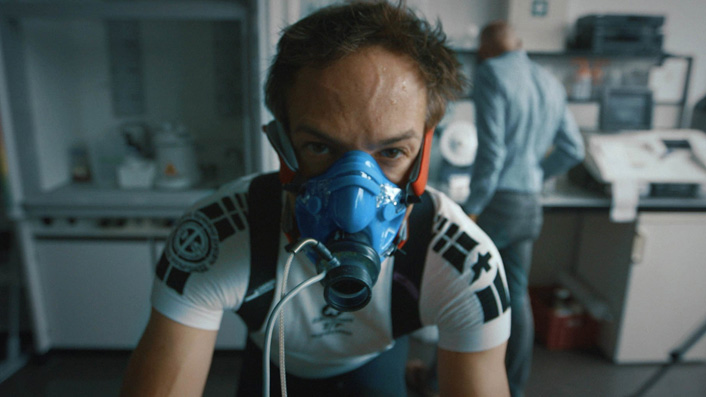 Where to watch
A Super Size Me knockoff stumbles onto a Citizenfour-like expose and accidentally creates an Oscar-winning doco. That's the basic summary of Bryan Fogel's doco, which initially saw him as a self-doping guinea pig attempting to beat a drug test (à la Lance Armstrong). However, his chance encounter with a Russian scientist completely overrides the story, turning the film into a geopolitical thriller that involves a global drug scandal and a very unamused Vladimir Putin.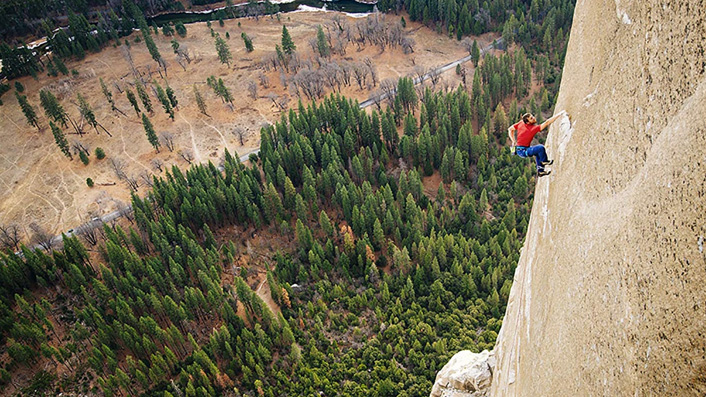 Where to watch
This is the perfect companion to 2019 Oscar winner Free Solo. While Alex Honnold pulled off the incredible feat of climbing El Capitan with no safety ropes, The Dawn Wall's Tommy Caldwell and Kevin Jorgeson created a climbing route deemed impossible on the 900m wall. It's a fascinating biopic (Caldwell went through some HEAVY shit as a teenager) and an incredible story of perseverance in the face of the unknown, as well as a surprisingly touching bromance.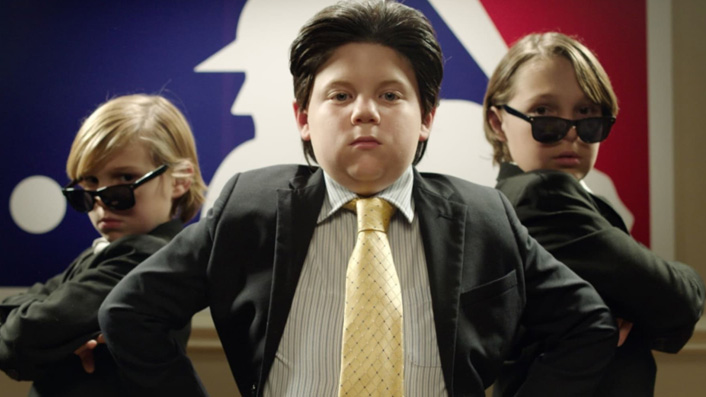 Where to watch
This superbly entertaining 2018 doco covers the crashing clown car of events that led to the Major League Baseball's infamous doping scandal. Managing to score interviews with the oily dudes behind the whole debacle, these Tiger King-rivaling personalities fuel a hard-to-believe story that worms through the sludge of the Miami underworld before concluding with the takedown of the New York Yankees' Alex Rodriguez. And, in an ingeniously creative move, director Billy Corben recreates all the ensuing childish events by casting actual children in the reenactments. Call it Drugsy Malone, if you must.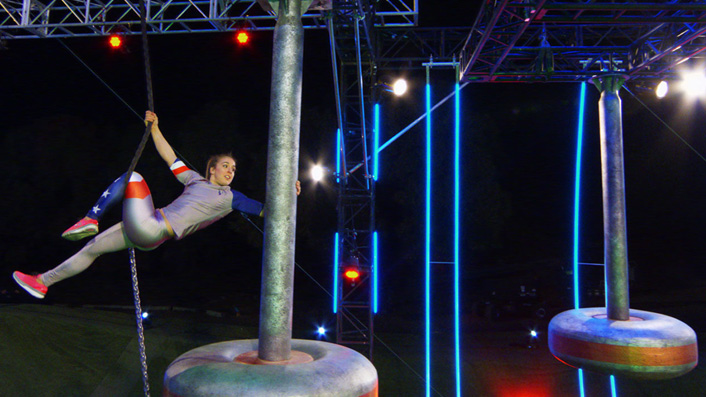 Where to watch
An Olympics-sized successor to Ninja Warrior, this muscular obstacle course show keeps improving with each season, upping the ante on their more exciting challenges while quietly ditching the stuff that doesn't work. Drawing in contestants across the globe, from parkour pros to passionate pole-dancers, this series provides uncut addiction for athleticism junkies. The international hosts, who will often jump ship and support another country in their booth, also keep things good-hearted and toxic-free.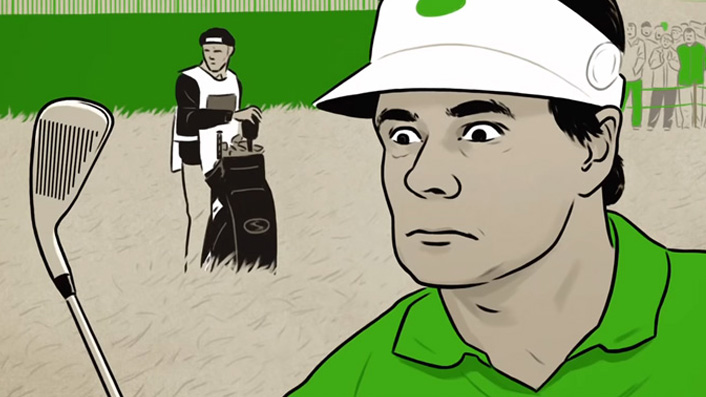 Where to watch
While sports stories typically follow winners of some capacity, this superb 10-episode docuseries dives deep into the minds of athletes who have experienced bitter defeat on a colossal scale. From a golf prodigy who chokes on the world stage to a failed curling squad whose comeback broke the game, this doco collection covers an impressive variety of sports and characters who give enlightening insight on how they handled a downfall far bigger than most of us will ever know.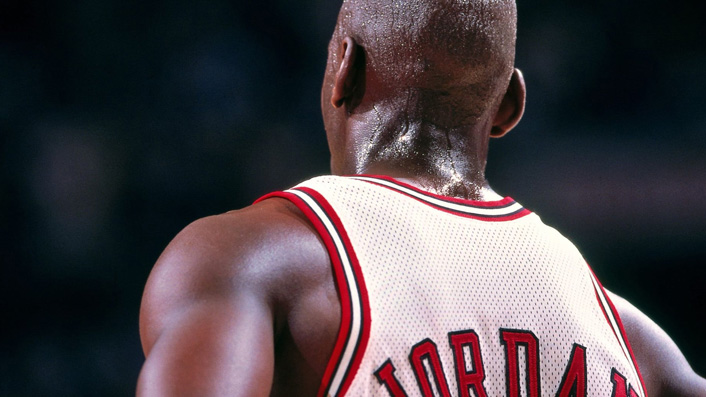 Where to watch
You truly do need a ten-episode show like this to understand the one-man basketball phenomenon that was Michael Jordan. With a crazy amount of previously unreleased archival footage of the Bulls' 1997-98 season along with candid explanations from the man himself (while he sips whiskey like a true champion), this ESPN series tells the definitive tale of a real living legend.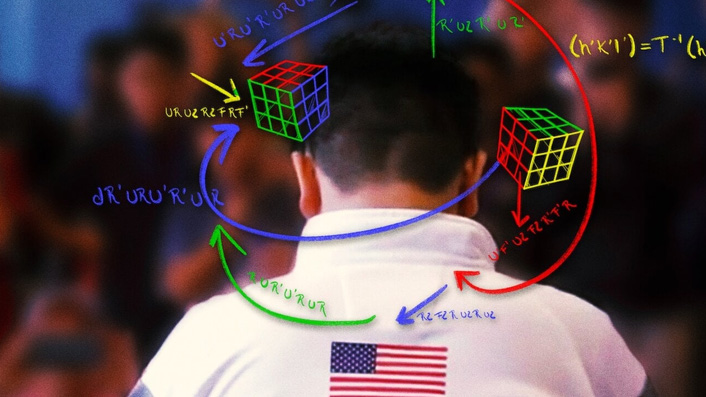 Where to watch
This brief look into the world of competitive Rubik's Cubing could have been another episode of We Are the Champions. It certainly provides a detailed look at this odd culture's audience which, due to neurology and dexterity, skewers towards nimble-fingered teenagers. But this short film's really about the bond between two of the competition's most admired cubers, shot over a time where their peak performances may be either in front or behind them. An eye-wetting ode to sportsmanship.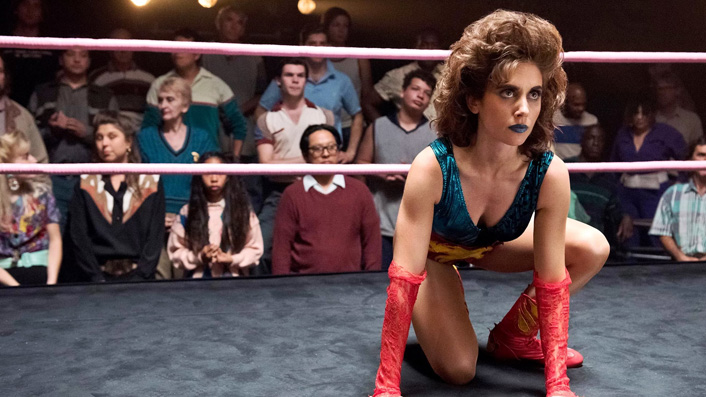 Where to watch
Yes, yes, professional wrestling isn't a real sport (or really real, for that matter) but humour us. With three seasons under its heavyweight belt, this 1980s-set series does the real Gorgeous Ladies of Wrestling proud by mixing the right level of comedy and drama for a "sport" centred on fake performances and real physicality.