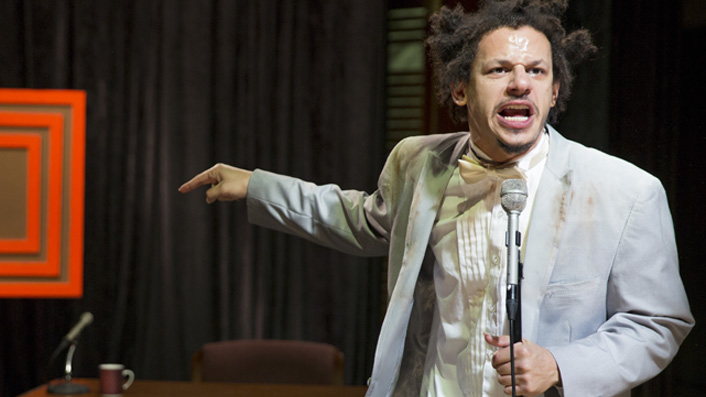 The psychedelic, apocalyptic vision of surreal talk show comedy The Eric Andre Show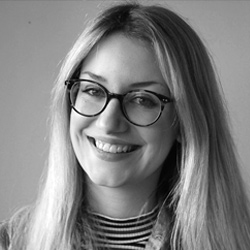 ---
With four seasons of The Eric Andre Show streaming on TVNZ On Demand, Katie Parker takes a look at this comedic talk show from an alternate reality – a psychedelic, apocalyptic vision running the gamut from joyful silliness to bone-deep nihilism.
Every episode of The Eric Andre Show's five seasons begins the same way: a dated, amateurish talk show set appears. buoyant voiceover announces the title of the show. Then a man, Eric André in fact, runs crashing into the scene, usually screaming, before proceeding to violently tear apart the set while a house band performs calmly nearby.
See also:
* The top 20 comedy movies on Netflix
* All new streaming movies & series
* The best comedy movies of last decade
Sometimes he destroys the band's instruments. Sometimes he wears whole raw chickens on each hand. Sometimes he fights identically dressed doppelgängers. Sometimes he is sucked into some kind of astral plane. Frequently he winds up completely nude.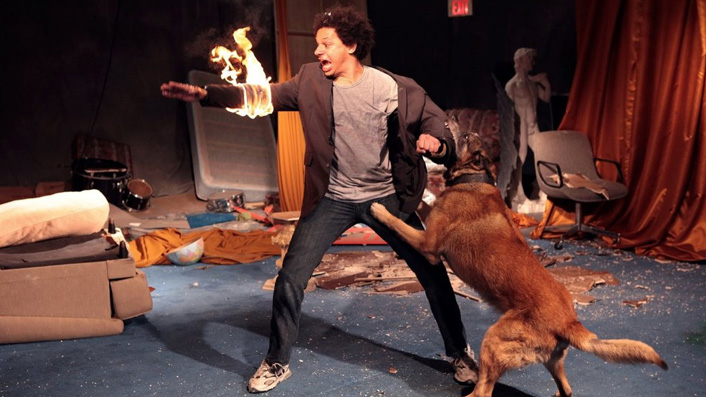 But then, in every episode, his surroundings demolished, André seemingly exhausted, he sits down, a curtain drops, the desk reappears, and magically the set is back to normal.
These entrances, much like many of the show's running gags, only get better the more of them you see (fortunately have been compiled into the highly enjoyable 40-minute video below) and nicely illustrate what has brought the show's cult following since it first debuted in 2012.
Screening on Cartoon Network's notoriously bizarro Adult Swim (known for the likes of Tim and Eric Awesome Show, Great Job!, Aqua Teen Hunger Force, Harvey Birdman et al), and released in frenetic 10-minute episodes, The Eric Andre Show enacts a surrealist deconstruction of low budget late night public access television that could quite reasonably be described as 'David Lynch meets Jackass'.
At once hilariously absurd and laden with disquiet and simmering just beneath the surface, the show's transgressions are at once adolescent and audaciously radical—and, to watch it back in 2021, it is remarkable how profoundly the project resonates with the moment we find ourselves in today.
Sign up for Flicks updates
If you haven't seen The Eric Andre Show (and my great description of its opening gag hasn't already piqued your interest) then this is what you need to know: In theory, the show perfectly follows the classic late night formula. André chats to his co host Hannibal Buress (best known for Broad City and blowing up Bill Cosby's spot), interviews guests, and cuts to man-on-the-street segments—so far, so Jimmy Kimmel.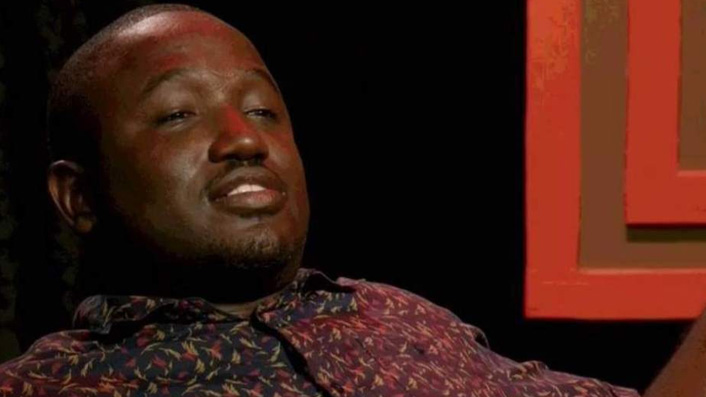 In practice, however, each and every one of these elements is transformed into a nightmare version of itself. As host, André is erratic, vulgar and often nude. Buress, meanwhile, who always seems to be vaguely stoned and often plays on his phone mid-broadcast, criticises and berates him. André flails in his standup segments, delivering nonsensical jokes that always bomb, while the man on the street scenes see him perform stunningly risky pranks on the unsuspecting population of New York.
From leaping out of garbage bins and salad bars to bystander's horror, to boarding a crowded subway car dressed as a centaur while holding two large cakes on droopy paper plates, to announcing "I'm a car too y'know" and guzzling what appears to be a bottle of petrol before a stunned member of the public, these stunts are may be what André is best known for—but what he's infamous for are his celebrity interviews.
While in the show's early days many of the billed guests were in fact impersonators or bizarrely dissimilar randoms (Joe Biden is represented by a roast duck hanging by a string), gradually more and more increasingly well known celebrities began to appear on the show, seemingly with no idea of who or what they were dealing with.
The interviews, which see André and Buress transgressing all social (and bodily) norms to make their subjects as deeply uncomfortable as possible, are painfully funny to watch, as the guests visibly grow increasingly disoriented at André's erratic behaviour. Buress, meanwhile, displaced from his seat, stands alongside and looms over them. In some of the more poignant moments the guests look to him as though he may be able to intervene in their ordeal.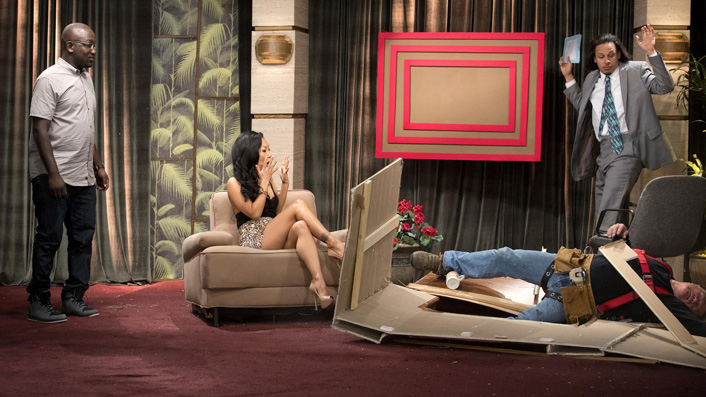 In these instances, it is tempting to feel sorry for the subject; The Hills star Lauren Conrad, whose appearance is widely considered one of the show's great moments, seems genuinely confused and startled when Buress asks her if she listens to Waka Flocka. It is also hard to blame her for fleeing the stage when André vomits on his desk before cheerfully lapping it up.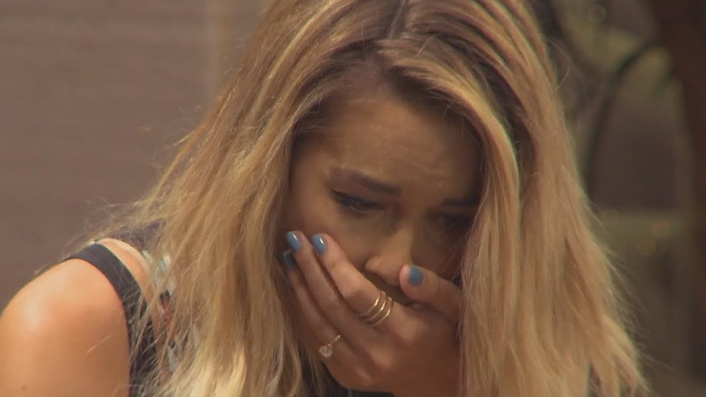 Yet, in a time where minor celebrity is now entirely separate from doing anything that deserves celebration, André's displays of disrespect and disinterest for his guests—whether they be Seth Rogen, Dennis Rodman, or Dance Moms' Abby Lee Miller—is strangely radical and surprisingly revealing (Dolph Lundgren, for instance, reveals it is his Viking ancestry and "rapist blood" that has seen him age so well).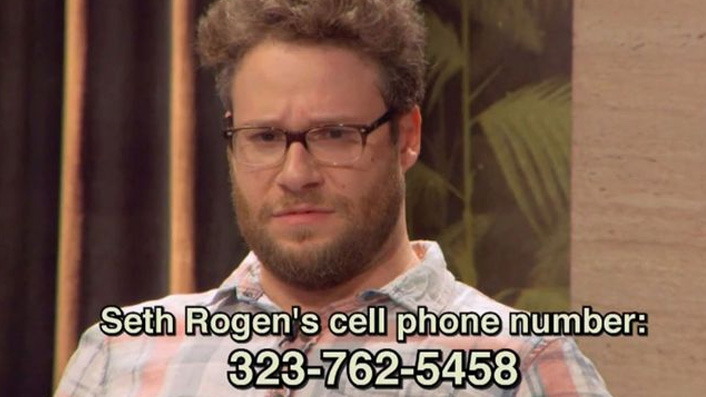 To overanalyse The Eric Andre Show seems to miss the point somewhat—the psychedelic, apocalyptic vision conjured by André, and directors Andrew Barchilon and Kitao Sakurai, resists obvious interpretation, running the gamut between joyful silliness and bone-deep nihilism.
Yet, it would also be a mistake to undervalue the role that this vulgar, puerile and incredibly funny show has performed, over a decade in which so much social turmoil accumulated. To watch it now, and to think about the era of inauspicious optimism into which it was released (NB: Obama's second term had just begun; Parks and Recreation was more popular than ever) there is something prescient about the show's anarchistic worldview—though perhaps prescient is the wrong word. After all, the chaos that André tapped into was, of course, already crystal clear to those who were looking.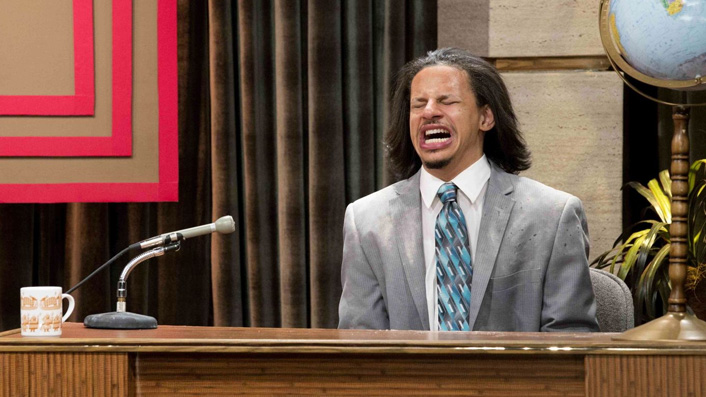 An early episode sees André and two other black men, dressed in 18th century garb, running wildly through a park with their hands shackled, screaming for help, a man in antebellum costuming chasing close behind; Another features André appearing as a drunk police officer, urinating, vomiting and attempting to solicit sex in public. In 2016 he attended the Republican National Convention for the show where he filmed cringeworthy vox pops, publicly urinated while exclaiming "black lives bladder", and managed to get onstage with Alex Jones, only to ask him, before a crowd of MAGA hats, "why does my pee pee come out yellow?".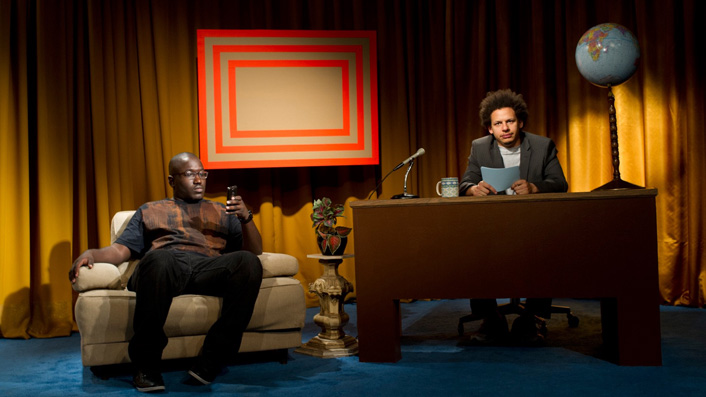 Whether you like his approach or not, it is this knack for impertinence, this total rejection of the social order and civility that gives the show its power and that remains transgressive to this day. In 2021 we are realising that everything is absurd, everything is chaos and that, sometimes, all you can do is laugh; The Eric Andre Show knew it all along.