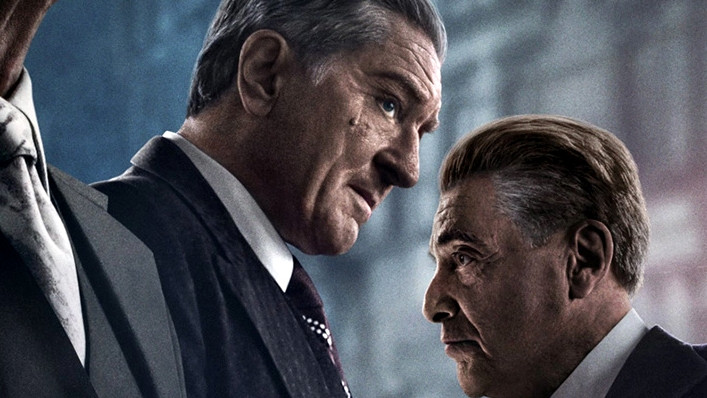 What to watch this weekend (16 – 17 Nov)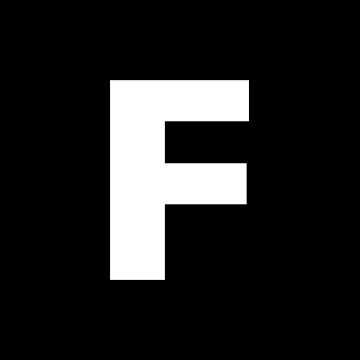 ---
Check out Flicks-approved recommendations in cinemas and on streaming services this weekend.
Playing in select NZ cinemas this weekend
Clocking in at nearly three-and-a-half hours, the great Martin Scorsese directs Robert De Niro in this epic true crime biography penned by the Oscar-winning writer of Schindler's List. The film plays in select Aotearoa cinemas from this weekend before streaming on Netflix at the end of this month.
It's sure to get some attention at next year's Academy Awards judging by the overwhelming critical praise. "A sprawling gangland saga that's by turns flinty, amusing and richly nostalgic," says The Hollywood Reporter. "A majestic Mob epic with ice in its veins," Variety praises.
Find times and tickets for The Irishman
Also new to cinemas this week: Kristen Stewart, Naomi Scott and Ella Balinska are the new Charlie's Angels in director Elizabeth Banks' reboot; Christian Bale and Matt Damon lead Oscar-hopeful motorsport drama Ford v Ferrari; and Matthew McConaughey's a beach bum in a film called The Beach Bum (limited release).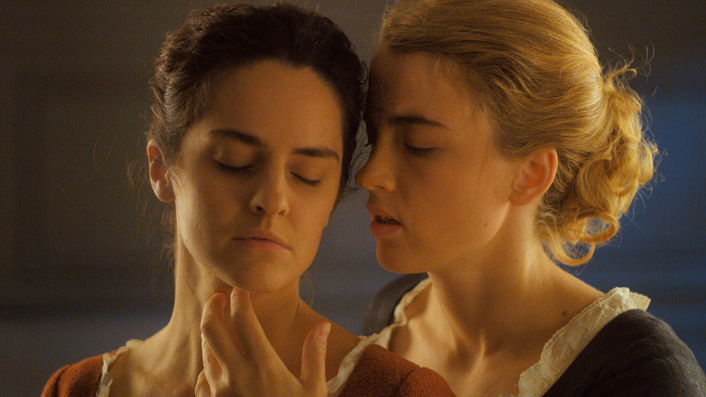 New to NZ cinemas
A big winner at this year's Cannes Film Festival and a highlight at the New Zealand International Film Festival, this intimate arthouse drama returns to select Aotearoa cinemas. From writer-director Céline Sciamma (Girlhood), the story follows a painter commissioned to covertly make a portrait of a reclusive bride-to-be.
Everyone at Flicks who saw the film at NZIFF gave it nothing but praise, including Amanda Jane Robinson who wrote: "Totally emotionally immersive from the very beginning until that heartache of a final shot. Best of the festival, no question. Quite possibly the best of the year."
Find times and tickets for Portrait of a Lady on Fire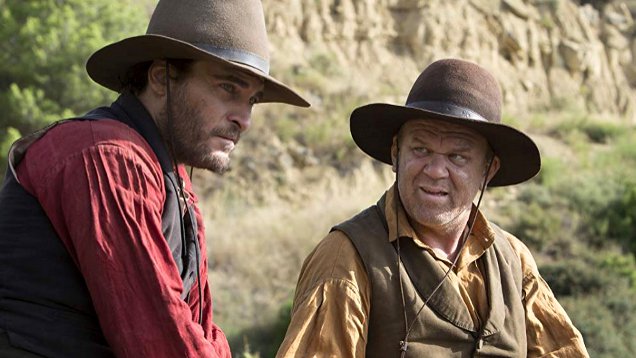 New to NEON
John C. Reilly and Joaquin Phoenix star in this comedic, off-beat Western as brothers (surname Sisters) hired to kill a prospector who has stolen land from their boss. Based on the novel by Patrick Dewitt, this is filmmaker Jacques Audiard's follow-up to his Palme D'Or-winning Dheepan.
Time Out London declares: "You don't need a deep love of westerns to get a kick out of Jacques Audiard's wry, surprising, and often plain hilarious frontier story."
Find viewing options for The Sisters Brothers
Sign up for Flicks updates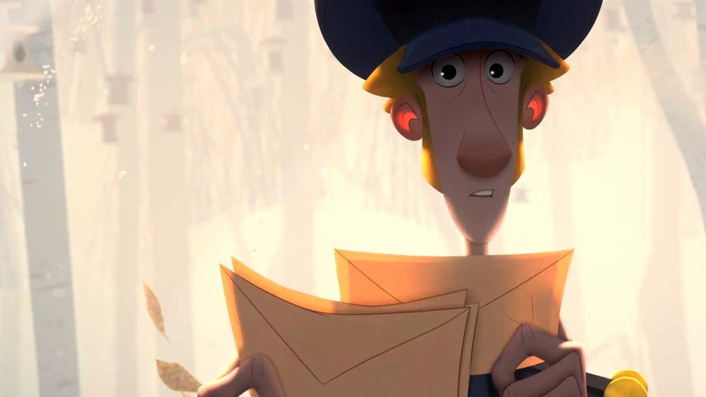 Streaming on Netflix 15 November
Yes, we're recommending you watch a Christmas film halfway through November. But hear us out. Jason Schwartzman, J.K. Simmons and Joan Cusack lend their voices to this animated Santa Claus origin story from the creator of Despicable Me, and it's the Christmas film of the decade.
That comes from Flicks writer Liam Maguren, who elaborated in his 4-star review: "If it sounds a bit like The Emperor's New Groove with a holly jolly slant, you're not far off. Fortunately, it's just as funny with a masterful sense of comedic timing that fuels a steam engine of sight gags"
Klaus streams on Netflix from 15 November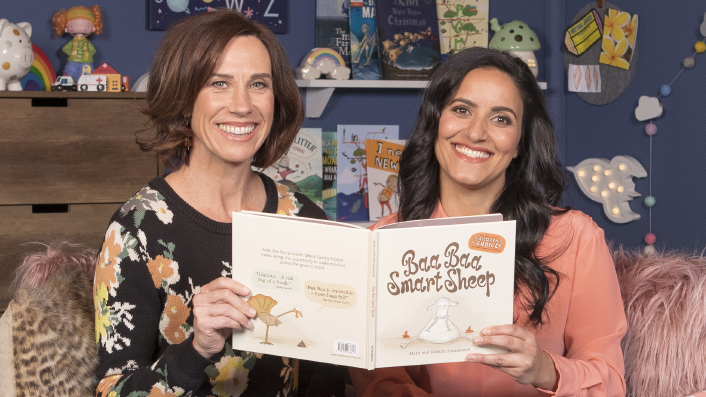 Episode 1 now streaming on TVNZ
The iconic Goodnight Kiwi returns in the form of a series featuring special Kiwi guests reading some of New Zealand's most beloved bedtime books. The first episode is now available via TVNZ On Demand featuring Jackie van Beek and Madeleine Sami (The Breaker Upperers) reading Mark & Rowan Sommerset's Baa Baa Smart Sheep.
Goodnight Kiwi now streaming on TVNZ On Demand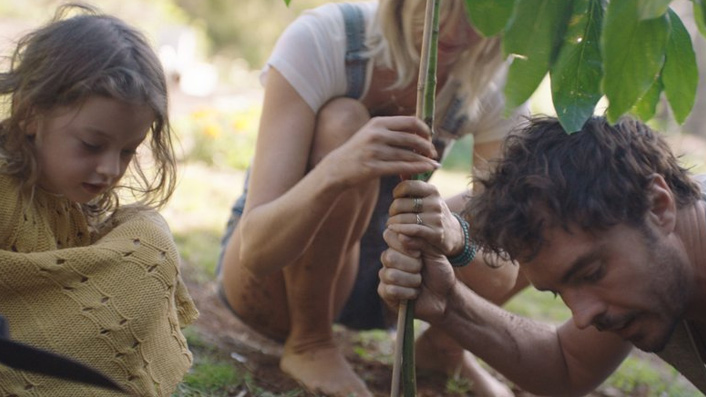 Now available to rent and purchase
With bushfires raging across Australia and their government's unwillingness to act accordingly on the current climate crisis, 2040 releases on the home market at a sadly necessary time. Structured as a visual letter to his 4-year-old daughter, documentarian Damon Gameau (That Sugar Film) explores what the future would look like by the year 2040 if we simply embraced the best solutions to the climate crisis already available to us.
"It goes beyond 'fixing the planet'" Liam Maguren states in his 4-star review. "2040 manages to sell a future you really want to live in—regardless of climate change."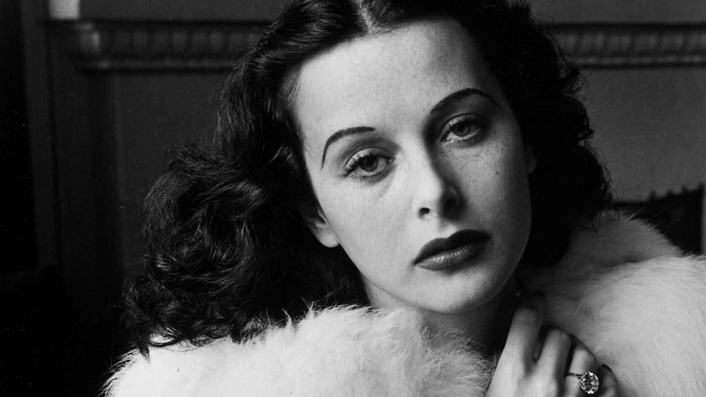 New to DocPlay
Returning from NZIFF, this award-winning documentary follows the life and career of hailed Hollywood movie star and underappreciated genius inventor, Hedy Lamarr. The LA Times stated: "What makes Bombshell intriguing is not just Lamarr's gift for invention, it's also what a fiery individualist she was, someone who had no regrets about her eventful life ("You learn from everything"), not even its racy, tabloid elements."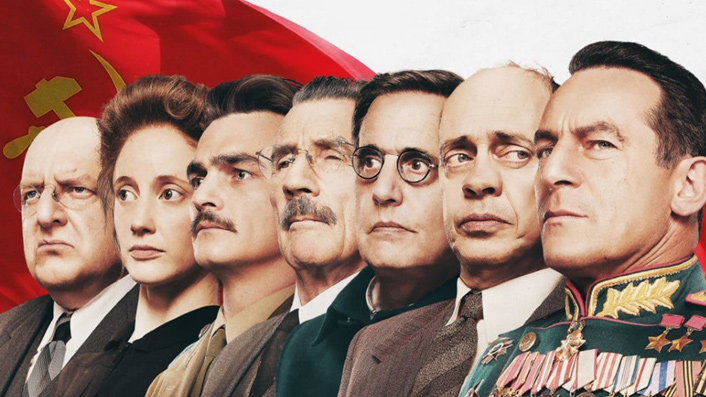 Now streaming on Māori TV On Demand
This blistering 2018 satire from Veep creator Armando Iannucci chronicles the aftermath of Soviet dictator Joseph Stalin's death in 1953. "Historically speaking, you might say the dossier has been sexed up," Flicks writer Paul Casserly warns in his 4-star review, "but I totally wallowed in the thing like a pig in muck, all the way from the weaponized language to the Weekend at Bernie's dead body LOLs."
Love Story, Kiwi filmmaker Florian Habicht's choose-your-own-adventure rom-com, also plays on Māori TV On Demand this weekend alongside Sgaawaay K'uuna, the first feature film in the Haida language (where there are currently fewer than 60 fluent speakers).
Check them out on Māori TV On Demand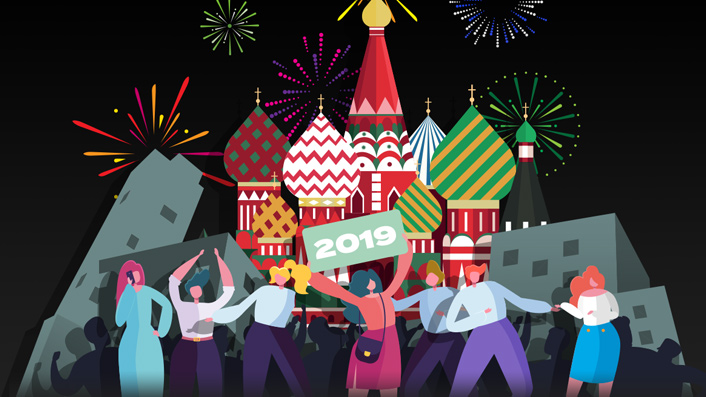 Playing at Rialto Newmarket, Auckland
This year's festival continues to deliver top films from Mother Russia. This includes NZIFF-selected drama Beanpole, trapped-on-a-gondola thriller Breakaway, summer romance tale Above the Sky, and Terror-Fi Film Fest's secret screening Why Don't You Just Die!.
See the full schedule for the Russian Resurrection Film Festival
As a sidenote: Rialto Newmarket also has very limited screenings of Amazon Original The Report, the post-9/11 truth-seeking thriller starring Adam Driver, Jon Hamm and Annette Bening.