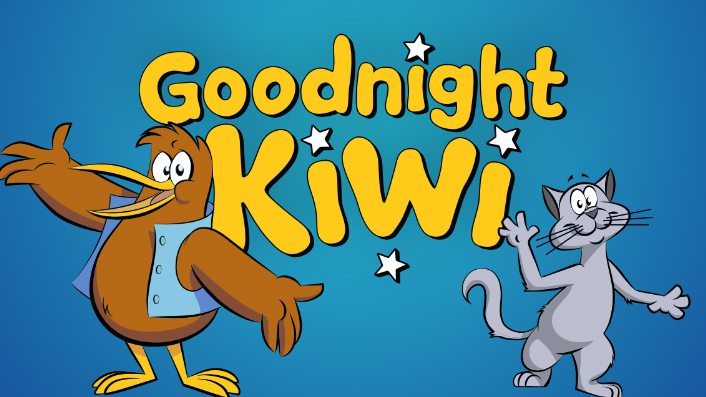 Goodnight Kiwi returns, this time streaming and with familiar faces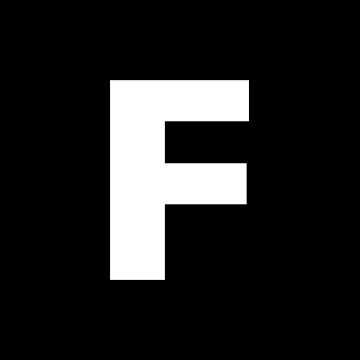 ---
Aotearoa's iconic animated duo is about to be joined by special guests reading some of New Zealand's most beloved bedtime books.
A new series streaming on TVNZ On Demand from November 11, Goodnight Kiwi marks the return of its iconic namesake—and yes, their pal Cat, of course. The pair used to bid so many of us farewell as nightly programming ended each day (leaving all of us alone with just our existential dread, or am I giving too much away about myself here?).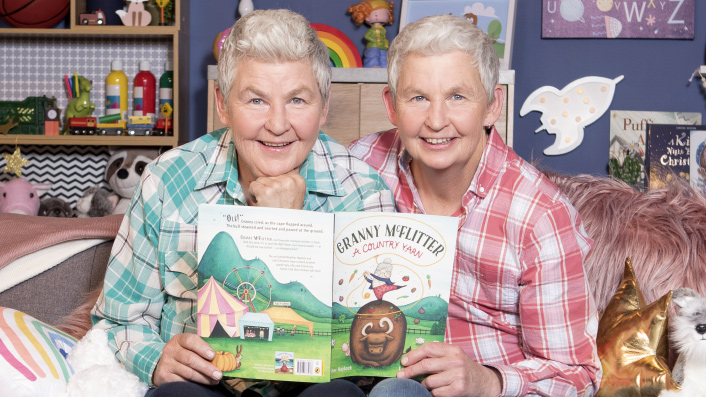 No longer signaling bedtime, instead being available around the clock, Goodnight Kiwi sees the pair joined by well-known celebrities who will read popular bedtime storybooks to youngsters. Two new episodes will be available to stream each week after the show launches with Madeleine Sami and Jackie van Beek reading Baa Baa Smart Sheep and Evander Brown reading The Bomb in Te Reo and English.
Creative Producer Matt Weavers answered some of our questions about the new series.
FLICKS: What are some of your memories of Goodnight Kiwi over the years? Mine are a mix of "they're adorable" and "damn, no more TV tonight".
MATT: It was a pretty rare occasion that I managed to convince my parents to stay up late enough to actually watch the Kiwi and Cat snuggle up and go to bed. It always seemed to land around Christmas or New Year's, so I have very fond memories. It's a cultural icon and we feel pretty privileged to have been entrusted with such an awesome part of New Zealand's cultural history.
Were any kids' stories regular bedtime reads in your childhood?
I was lucky to live in a household where my parents read to me every night, which has turned into a lifelong habit. But obviously now without my parents. Some of my favourites were Where the Wild Things Are, anything by Dr. Seuss and obviously all the wonderful NZ storybooks that are part of our collective consciousness these days.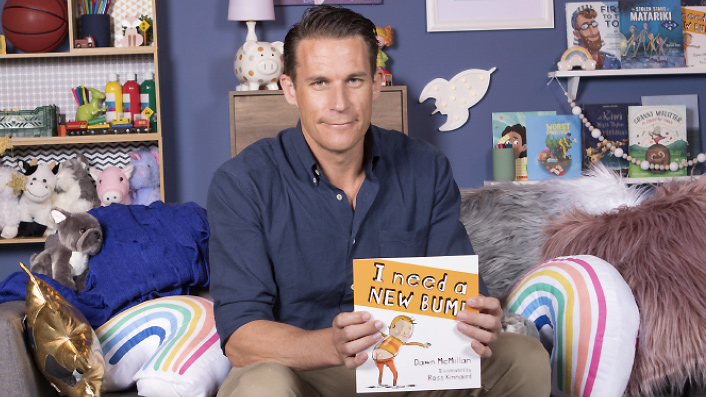 What was the genesis of the show?
The genesis of the show came from my late wife who had wanted to make TV for children for years. We worked on several children's stories together and she self-published a charming story about the smallest whale in the world—TOOT The World's Tiniest Whale. Researching the book market, we realised that New Zealand really has an amazing number of great authors and stories. As everything is turning digital these days, we thought there should be a platform for today's kids to be able to enjoy them. If there's any way we can encourage them to start reading, then that's a really special thing.
Once you start thinking about bedtime stories and New Zealanders to read them, a ton of options spring to mind. How long did the list get, and what was your hit rate?
After our initial discussions, the list was probably sitting at around 100 books. Publishers were all very enthusiastic. Luckily one of the other producers is a mum and she road-tested our selections to see how they resonated with her. So it was basically a lot of market research.
You must have plenty of ideas for subsequent seasons..?
The turnaround for the show was pretty tight, so we'd love the opportunity to carry on the series and to get some other famous faces involved. There are so many charming New Zealand stories that need to and deserve to be told and preserved for future generations. It's such an important part of a child's development, and essentially it's their first taste of our Kiwi culture.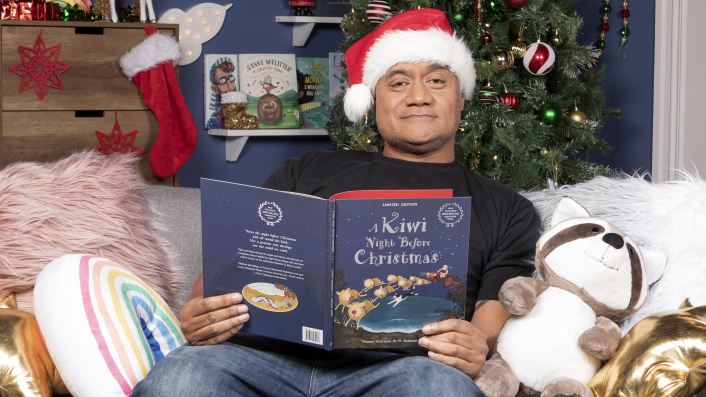 What was the reaction of people you approached to take part?
We were really lucky with pretty much everyone we spoke wanting to be involved. I'm also really stoked we managed to record a couple of episodes in Te Reo as it's such a great, unique part of our culture.
How do you feel seeing completed episodes?
It's been incredibly rewarding to see this project come to life. Aside from the books themselves, I really love what each of our guests adds to each story. Their messages at the end of each episode are golden. You can't help but get warm fuzzies.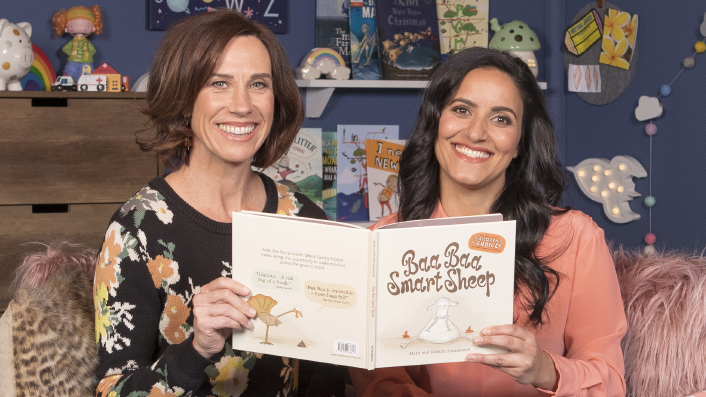 You can't play favourites. But having said that, what are a couple of your favourite episodes this season?
Personal faves would probably be Baa Baa Smart Sheep read by Madeline and Jackie. It's such a simple story and the way the two of them play each character is perfectly ridiculous. Then Dean O'Gorman reading Sir Ed conquering Mt Everest in First To The Top, was also really special. It's a story I never knew the finer details of, so not only did I learn something, it's just a tale of epic proportions. A bit like The Lord of the Rings, but with less elves and more sherpas. Joel Mulholland and Matthias Jordan (who composed all the soundtracks), managed to lift both to a whole new cinematic level.
How does it feel introducing these classic reads to a new generation of kids?
One of the cool things is that now we've got these up and online, they're literally going to be around forever. So this generation and the next and the next are all going to be able to enjoy them. I feel stupendously lucky really.
Tell us about the 'Buy one, Give one' campaign.
The Warehouse have been so supportive getting behind this series. Without them, it just wouldn't have come to life and they've got all the books available on the shelves ready for Santa to pick up. Their partnership with Duffy Books means that for every book sold they'll give one to a child that would otherwise go without. It's such a great charity with over 300,000 books going out every year. If we can make someone's Christmas a little bit better and get them into reading, then it's a pretty special thing.
Goodnight Kiwi streams on TVNZ On Demand from November 11, with two new episodes each week.