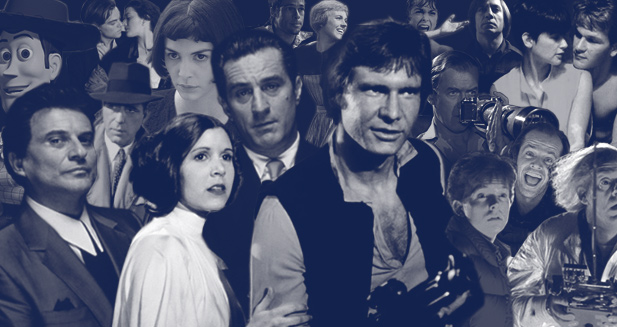 NZ's 100 Favourite Movies Ever + 20 Most Hated Announced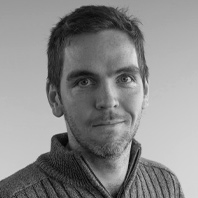 ---
After one month of polling here on Flicks, the votes of 3,000 New Zealand film fans have been tallied and today we announce the epic results…
SEE THE 100 GREATEST FILMS EVER MADE HERE.
SEE THE 20 WORST FILMS EVER MADE HERE.
We won't spoil the fun of counting down the list, but here's a breakdown of the Greatest and Worst results (with some of the winners given away).


---
100 GREATEST MOVIES EVER
Steven Spielberg is the director who appears most on the Greatest list – with six films (his highest ranked is Jurassic Park at #19, followed by Saving Private Ryan at #20). The Berg is followed by James Cameron (five films), Christopher Nolan and Stanley Kubrick (four each).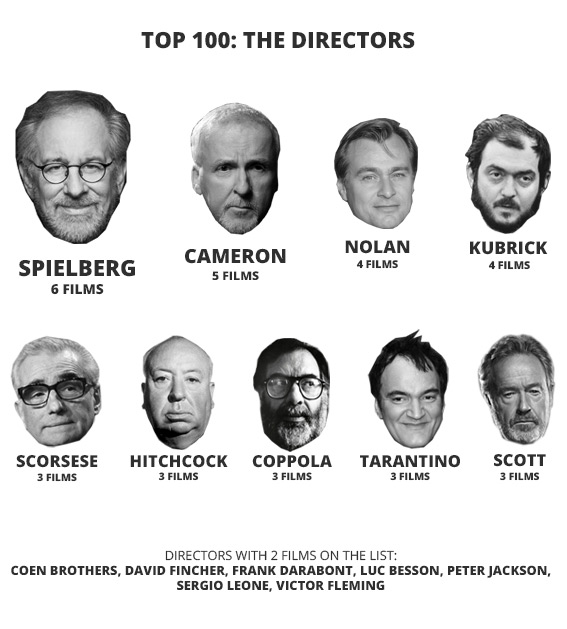 Drama is the most popular genre, taking up 32 of the 100 spots (if you include Crime Dramas), followed by Sci-fi/Fantasy with 23. Only seven comedies made the list (three of which are romantic-comedies), along with eight thrillers, four musicals, four animated movies and two westerns.
Between the top 10 movies, there are 81 Oscar nominations and 28 Oscar wins. Ironically, your #1 choice won no Oscars.
As you'd expect, the list is dominated by American-made movies. Excluding the two Lord of the Rings films on the list, the only NZ production is Taika Waititi's Boy (at number 87).
57 of the 100 are based on original scripts, while 43 are adaptations (mostly of novels) and one is a remake (The Departed).
Mad Max: Fury Road is the most recent film release to make the top 100.
SEE THE 100 GREATEST FILMS EVER MADE HERE.


---
20 WORST FILMS EVER
The only filmmakers to appear more than once on this list of shitters is Michael Bay (with two Transformers entries) and filmmaking duo Jason Friedberg, Aaron Seltzer (Epic Movie and Disaster Movie).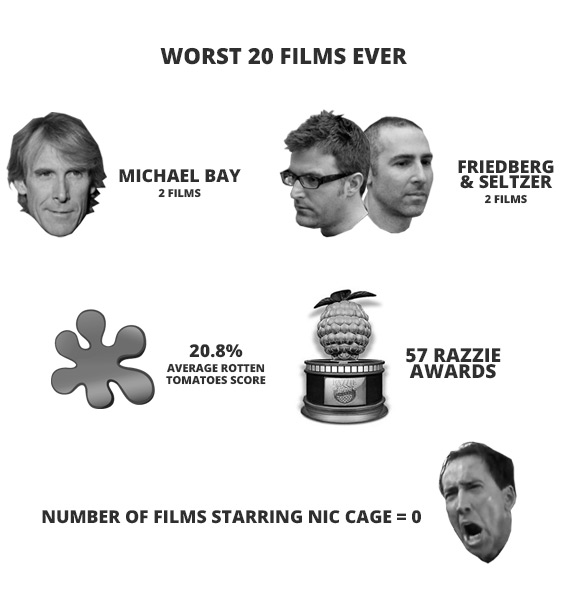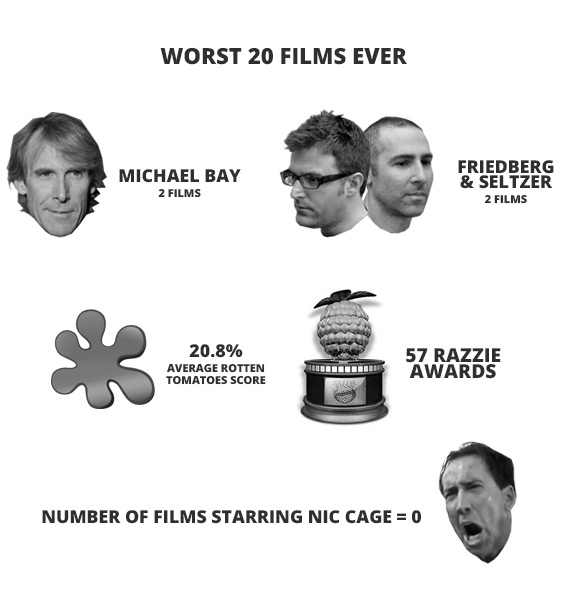 Between them, the Worst 20 movies cost approximately $2 billion NZD to make. That's enough to buy 1,145 houses in Ponsonby or 7,000 houses in Palmerston North.
Combined, the total worldwide gross of all 20 films is approximately $9 billion NZD. That's a $7 billion NZD profit for making films that many people hate. This is why we can't have nice things.
There are more films from female directors in the Worst 20 (two – 50 Shades of Grey and Twilight) than in the top 100 (no films at all).
Titanic is rated as both one of the greatest (#15) and one of the worst (#13) films of all time. Two batman-related films made the Bottom 20 (Catwoman and Batman & Robin) while only one made the top 100 (The Dark Knight).