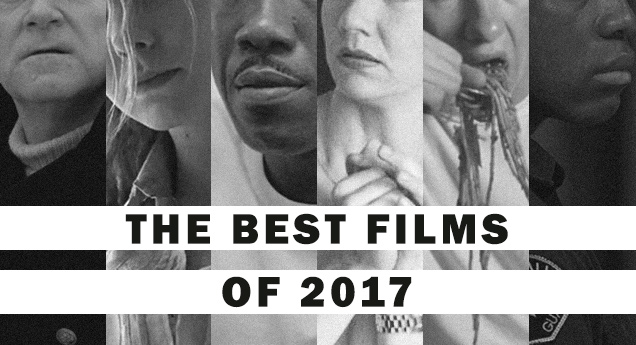 What a year it's been in film… While the world continues to slide towards hell in a handbasket, we were treated to examinations of how we got here, studies of human nature, tales of personal experience, and a bunch of welcome distractions from the raging garbage fire of a year that 2017 has been.
Once again we polled our writers on their faves, and as our year in the office draws to a close, it's our absolute pleasure to share with you, our beloved reader, this aggregated, spreadsheet-determined, 100% definitive list of the year's 20 best films.
Thanks to Paul Casserly, Dominic Corry, Adam Fresco, Matt Glasby, Liam Maguren, Steve Newall, Daniel Rutledge, Paul Scantlebury, Tony Stamp and Aaron Yap for your picks…
---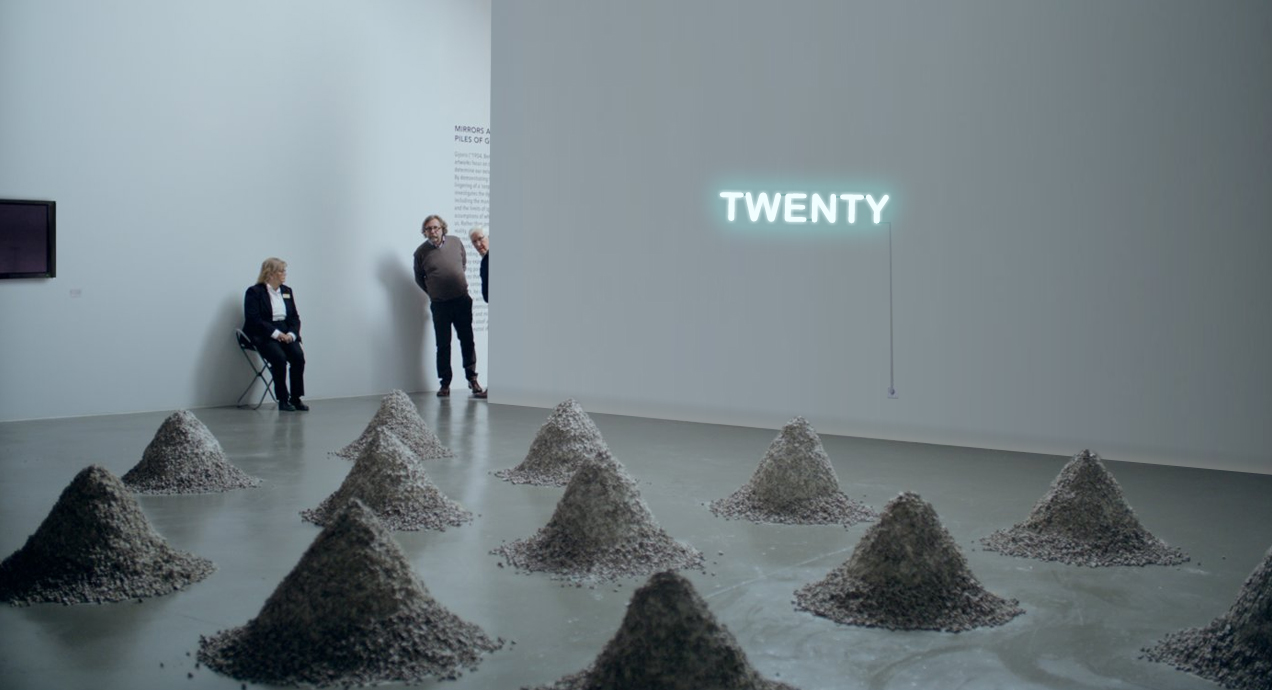 Ruben Östlund went back-to-back with darkly hilarious comedies thanks to this skewering of contemporary art, one that teased its own audience along with the inhabitants of the gallery world satirised within – the perfect choice to open this year's NZ International Film Festival. Misunderstandings and mishaps power The Square as it follows a gallery curator whose selfishness repeatedly clashes with that of the fellow members of his privileged class – even as they outwardly embrace progressive values. Contender for best marketing meeting and dinner entertainment scenes of the year.
We said: "By turns wildly funny, provocative and chilling, this is modern metaphorical surrealism that fans of Östlund's Force Majeure will love…"
Read Adam Fresco's NZIFF review
You said: …nothing
---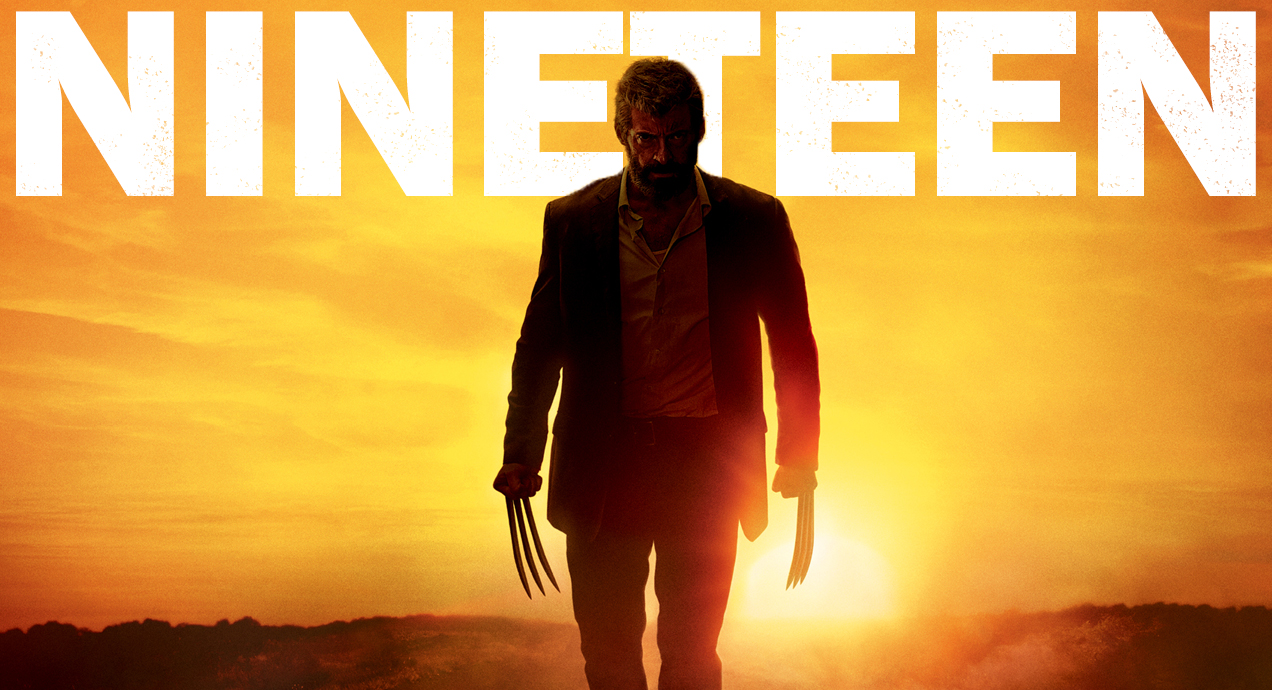 Finally, a superhero feature film got to do what comics have done for years – take chances. Gleefully setting out its stall with detail-heavy violence in its opening minutes, Logan introduced audiences to a grizzled, battered, version of its titular character, cracking open a window into a grown-up, nuanced superhero world just long enough for us to want more, even as the film pivoted to a fitting, emotionally-earned send-off for Hugh Jackman.
We said: "Provides the tough, adult version of Wolverine that fans have been wanting for a long time…"
You said: "A pure example of how deep a movie about a simple comic book character can be."
Find it on Blu-ray / DVD / On Demand
---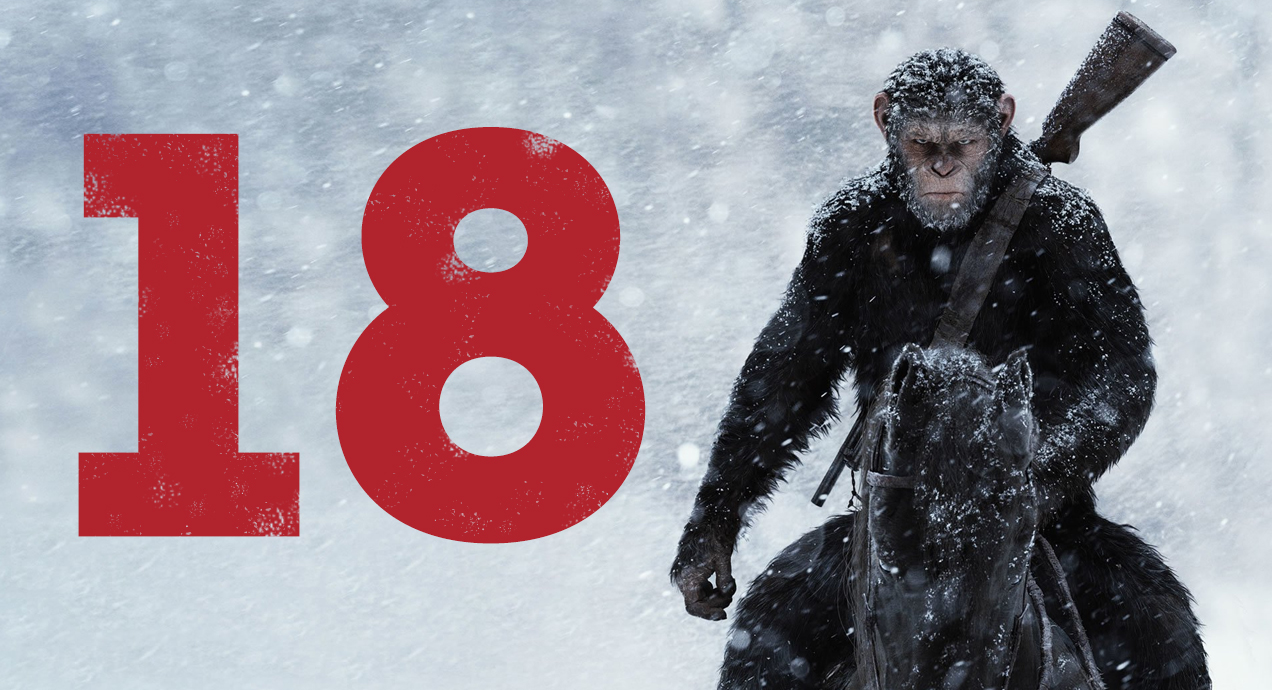 Perhaps the first franchise to convincingly star CGI characters, and make them as compelling to watch as their live-action co-stars. This third film in the Apes trilogy put them front and centre in a thrilling, dramatic, addition to a series whose storytelling chops and ambition have evolved as pacily as the technology that makes it all possible. A winning, sometimes heartbreaking, depiction of the future of two competing species being decided in a small snowy corner of a ruined world.
We said: "It's a fantastic finish to a brainy trilogy that favours moral dilemmas over explosions, but finds room for a few of those too."
You said: "The CGI is amazing. Breathtaking. I find myself forgetting that these are actors."
Find it on Blu-ray / DVD / On Demand
---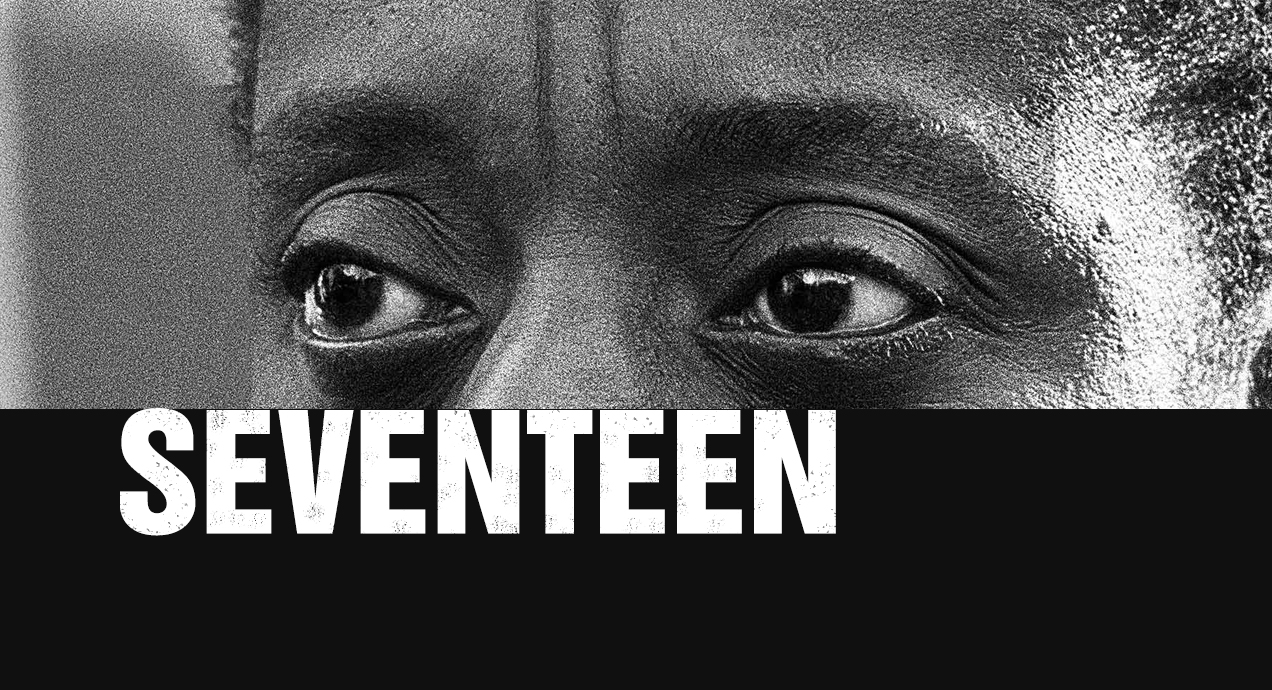 Forty years on from the writings of James Baldwin that form the backbone of this documentary, the dynamics of power, privilege and persecution have never seemed more widespread and on display throughout the world (and in cinemas). Baldwin's emotive insights remain undimmed by time, however, inspiring in their bid for equality and the end of discrimination, even as they help this doco, along with other films on this list, illustrate how tragically little racism has diminished.
We said: "For those unfamiliar with Baldwin, I Am Not Your Negro will motivate you to seek him out, and one would hope, get off your ass to do something about racism."
You said: "The film is all the more powerful now that Trump has taken office…"
Find it on Blu-ray / DVD / On Demand
---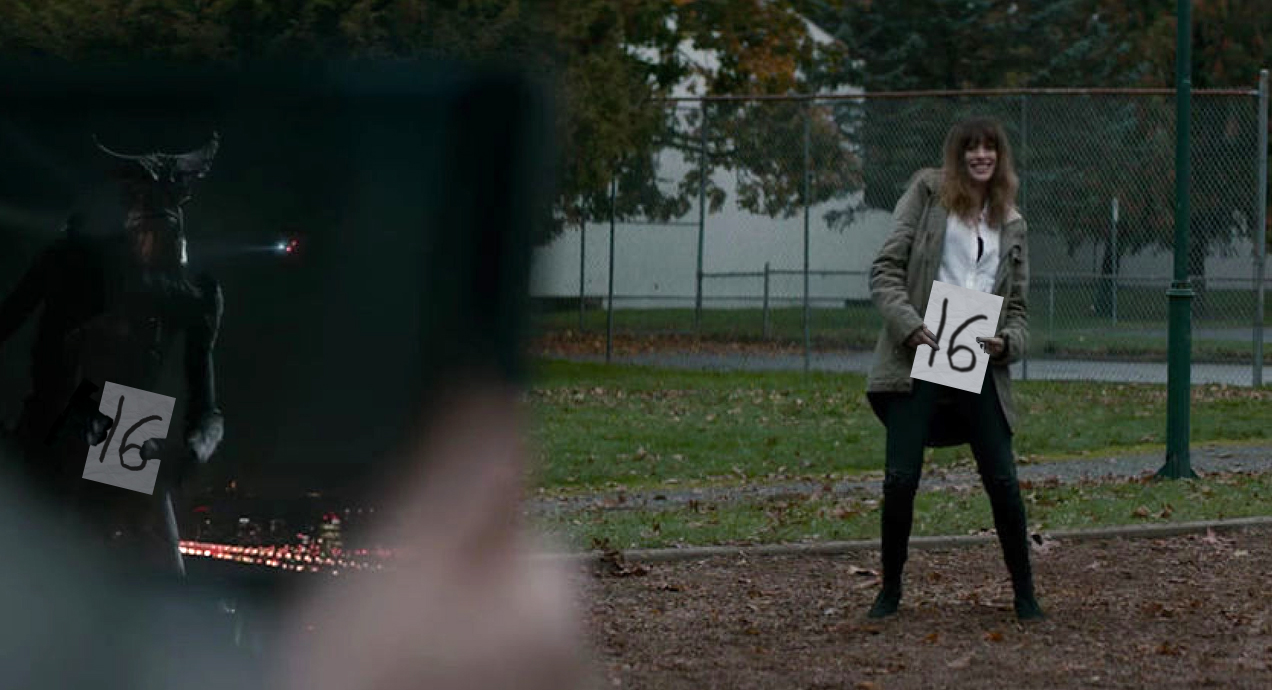 Smalltown alcoholism and hidden personal trauma seem strange bedfellows for rampaging giant monsters, but director Nacho Vigalondo fashioned a moving, frequently funny, and absolutely unique film out of this unusual mix, aided by superlative performances by Anne Hathaway and Jason Sudeikis. The former treads a fine line in keeping the audience onside through some unflattering and hopeless moments – while Sudeikis turns the screws on a character whose increasing horribleness is depicted in believable banality.
We said: "Audiences would be missing out on something really special here if they overlook the emotional punch Colossal packs out of any concern about sitting through a "silly" action movie. It's much bigger than that."
Read Steve Newall's full review
You said: "Hathaway does a good job and the film is enjoyable."
Read Mike Malcolm's full review
Find it on Blu-ray / DVD / On Demand
---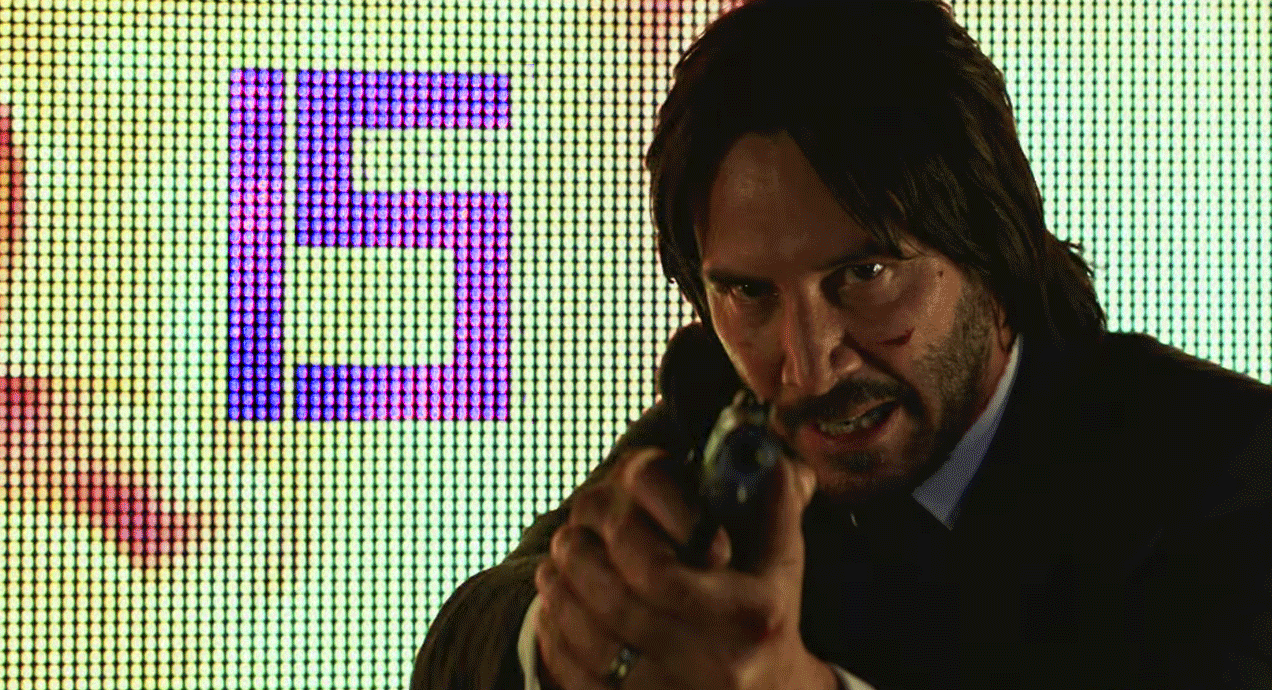 Pairing awesome levels of balletic action with Keanu Reeves playing to his full strengths, 2014's John Wick scattered a lot of world-building through what was, for the most part, a pretty standard revenge flick. Here, the action-heavy assassin mythology opened up further, this sequel sacrificing none of what made the first film tick, enjoyably switching setting, and taking more than enough creative leaps to make this much more than a retread.
We said: "It's a more audacious, visually adventurous effort, matching expertly choreographed knife-to-the-balls Wickian ultraviolence with strikingly Baroque, even hallucinatory, mise-en-scène."
You said: "If you are looking for pure escapist violence this is definitely the film for you."
Read Alissa Warren's full review
Find it on Blu-ray / DVD / On Demand
---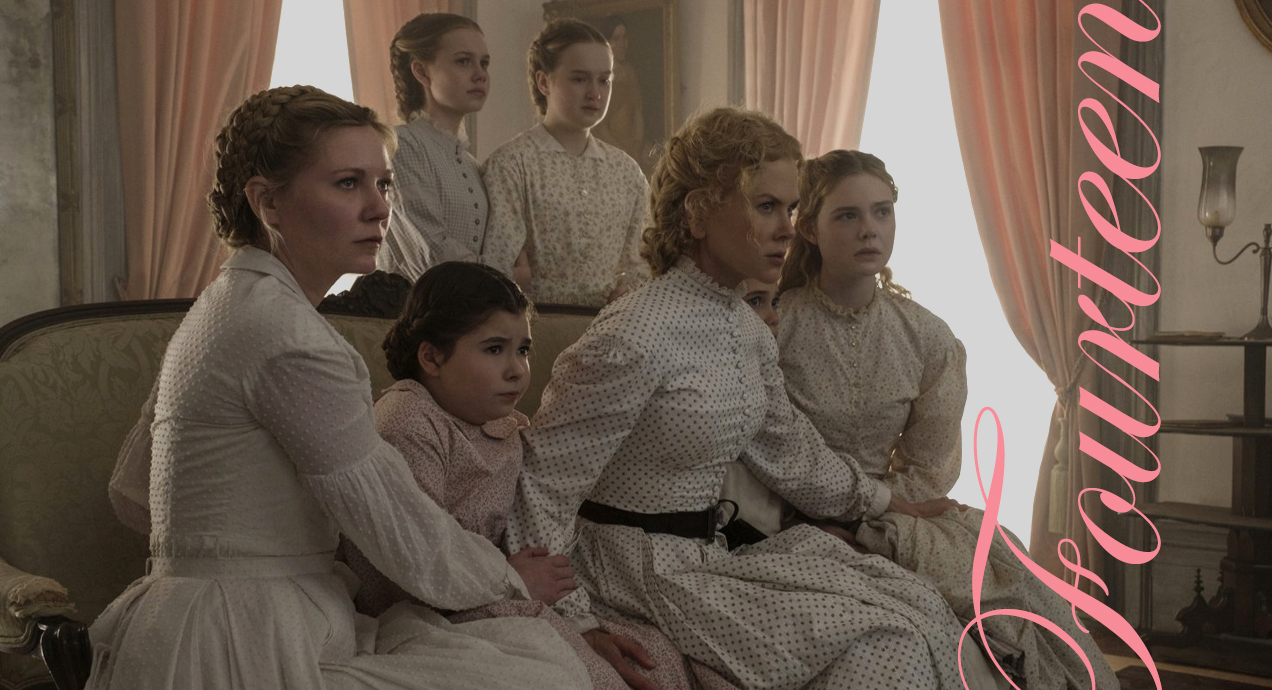 Impeccable casting on the part of Sofia Coppola saw the director populate this sweltering Southern tale with an ensemble at distinctly different stages of womanhood, each drawn into manipulative interplay with a wounded Civil War defector – and each other. The dramatic tension is mirrored by simmering sexuality, both contrasted with bursts of humour, as Nicole Kidman, Kirsten Dunst and Elle Fanning compete for Colin Farrell's attention – and our own.
We said: "Coppola's most accessible film since Lost in Translation, engaging and dryly funny, with ironic bite courtesy of old-fashioned worldviews."
You said: "This is a light romp in long skirts with a frisson of danger, rather than a deep film."
Read Ian Anderson's full review
Find it on Blu-ray / DVD / On Demand
---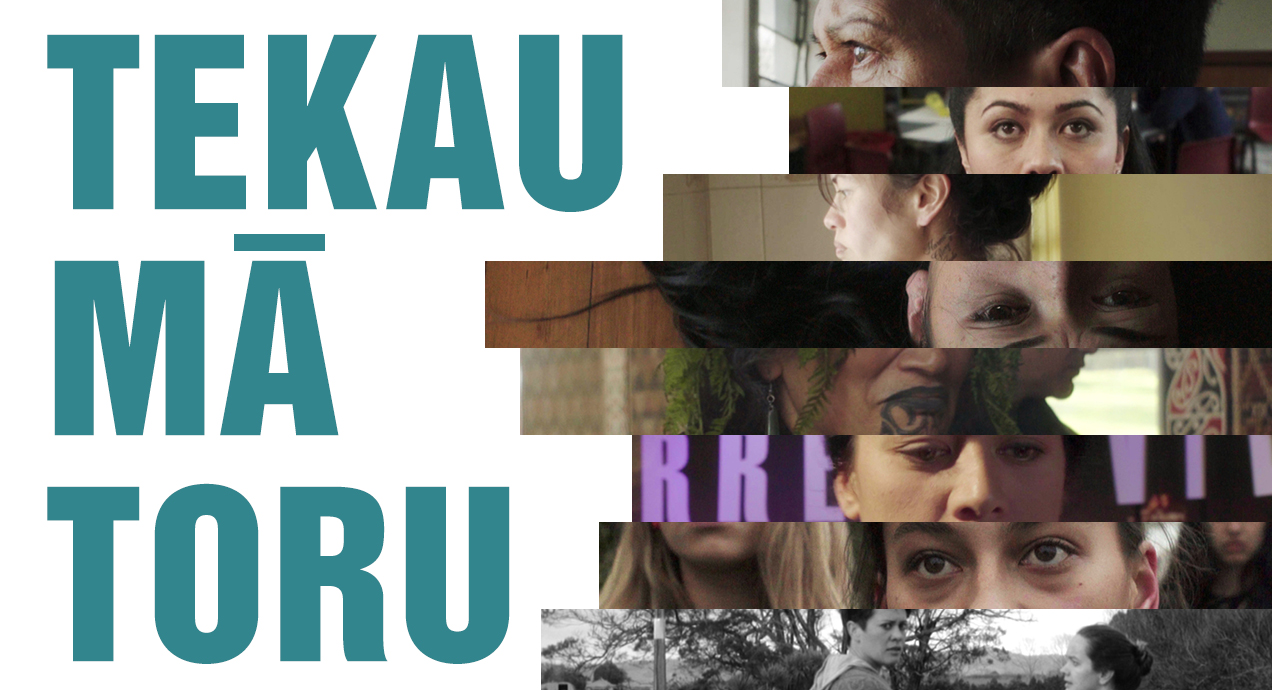 Eight shorts from wahine toa combined here to form a potent picture of contemporary Māori life and creativity that seemed to slay anyone who saw this collection of tales. Smartly orbiting a tragic core – the death of a young boy – without overly interlinking, Waru's individual segments collectively offer more than the sum of their parts, short films that serve as chapters, empowered by being part of a broader, gripping, filmmaking statement.
We said: "Carries the spread and whaea power of a shotgun."
Read Liam Maguren's full review
You said: "The movie will leave you both haunted and comforted, allowing us ALL to have important kōrero about what is happening in our country."
Read Nathan Rahui's full review
Find it on Blu-ray / DVD / On Demand
---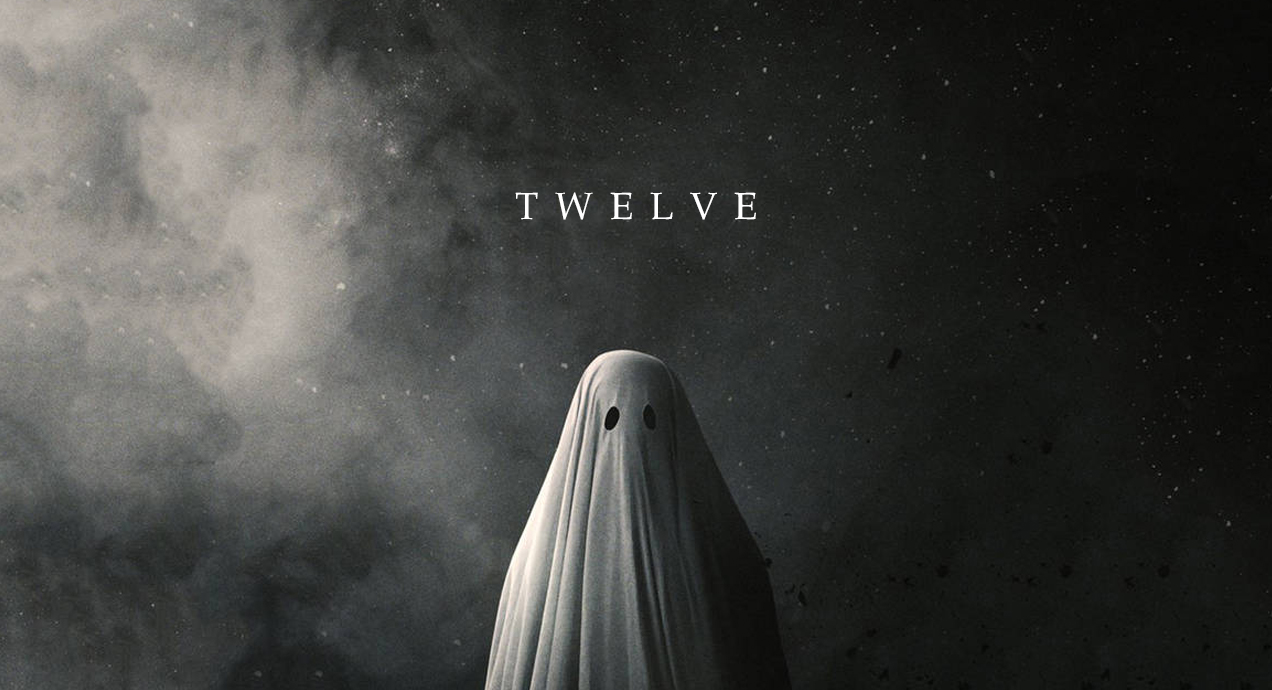 You wouldn't suspect the writer-director of last year's charming family film Pete's Dragon to follow up with a cosmic art house musing on human attachment and what lies beyond death. However, David Lowery pulled it off with this affecting twist on the haunted house genre. Visually striking while working with very little, it's a film that completely embraces being meditative without going the full Terrence Malick – thank the bed sheet lord for that.
We said: "Perhaps it's best thought of as a beautiful music video eked out to feature length."
Read Matt Glasby's full review
You said: "I don't normally take the time to review a film beyond the star rating, but I had to express how much I adored this film."
Find it on Blu-ray / DVD / On Demand
---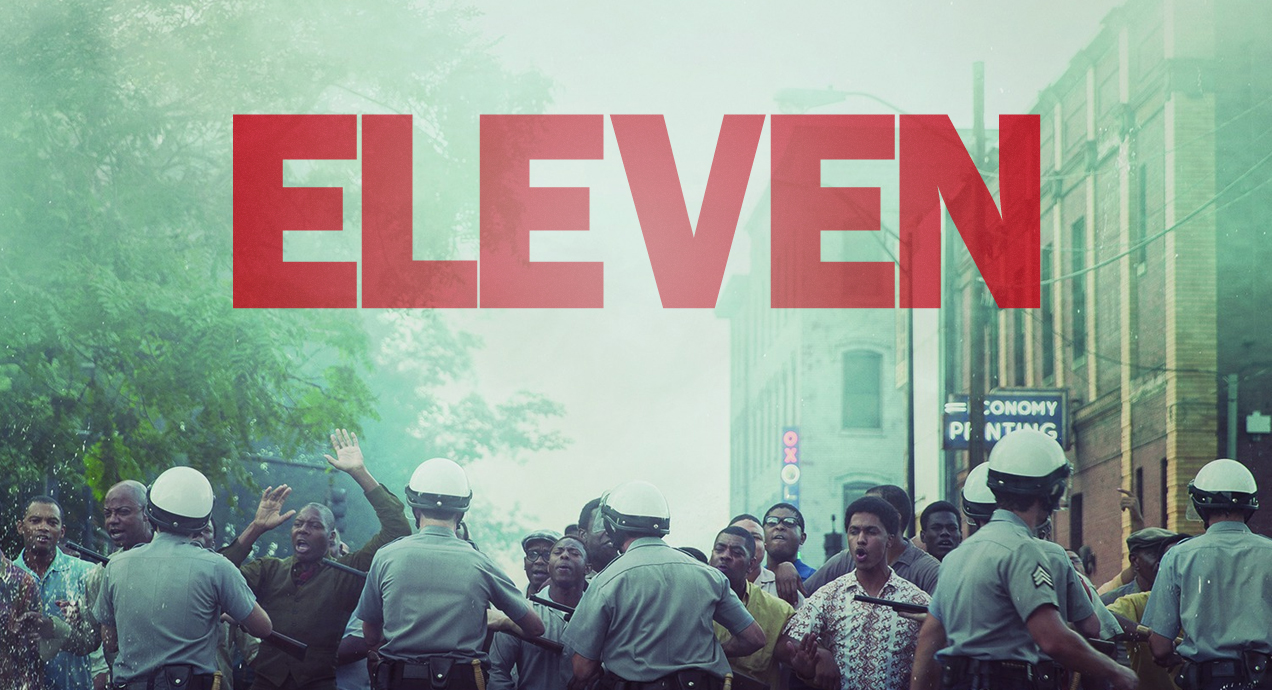 Kathryn Bigelow delivered perhaps the most sustained sequence of horror in 2017 in near-documentary fashion here, first setting up the events of 1967's Detroit riots, and then trapping the audience with a terrorised group of black men (and a pair of white women) inside the claustrophobic confines of a motel. As racist, thuggish, despicable cops torment them, you're transported to a place where, as they have done for centuries, black lives do not matter one iota to those dispensing violence, abuse, and executions.
We said: "The most disturbing and difficult watch of 2017, and it might just be the year's most important film too."
Read Daniel Rutledge's full review
You said: "That was a ride and a half. Gritty and worth seeing."
Find it on Blu-ray / DVD / On Demand
---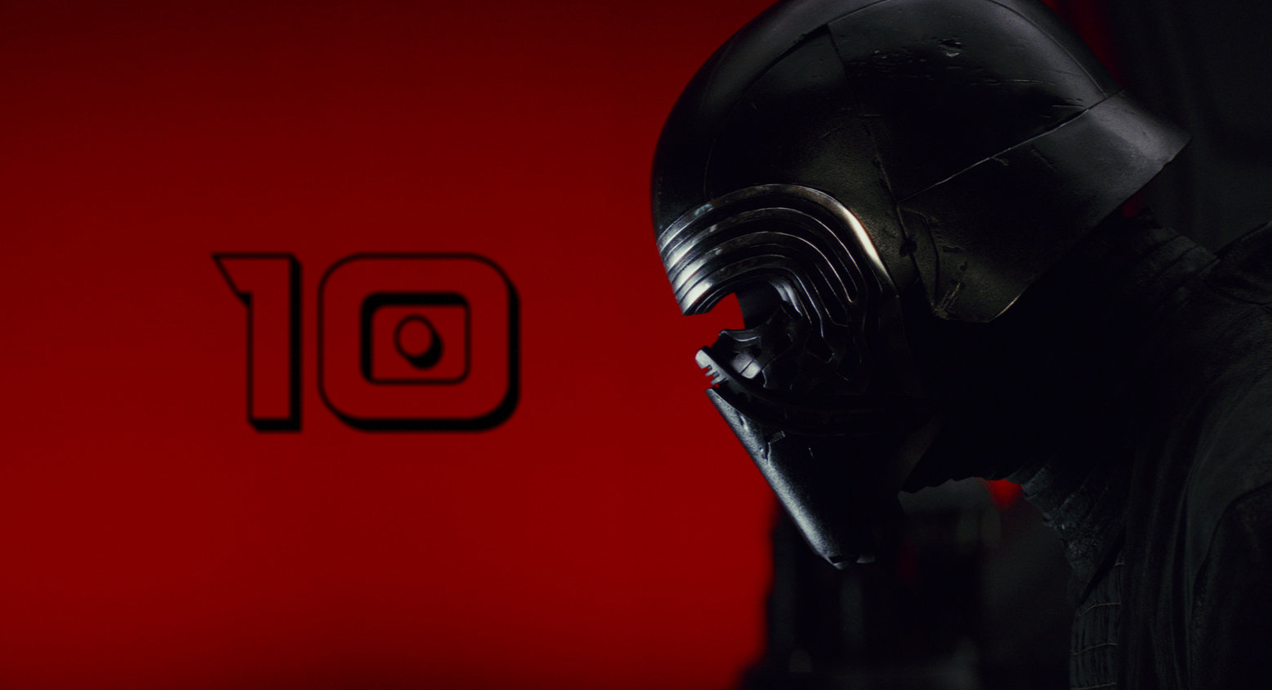 Everyone thought the year was ending with a Christmas present from Lucasfilm/Disney, and instead what we got was the most divisive blockbuster of the year. For some, Rian Johnson's risk-taking paid off, while for others it was sheer sacrilege – but it's safe to say that the sharp turn Johnson took after JJ Abrams' retread of the saga so far is something that no-one saw coming. We adored some sequences in the film, and were held back from a full embrace of it by other elements – but it's an exciting prospect that after getting everyone young and old on the same page with The Force Awakens, we now know that the rulebook can be ripped up, with anything possible in future instalments.
We said: "The most unpredictable and exciting entry in the series since 1980's widely revered The Empire Strikes Back."
Read Dominic Corry's full review
You said: "A hugely delightful character-focused epic that's wondrous to behold on the big screen in 3D with pulsating surround sound."
Read adamatdramatrain's full review
---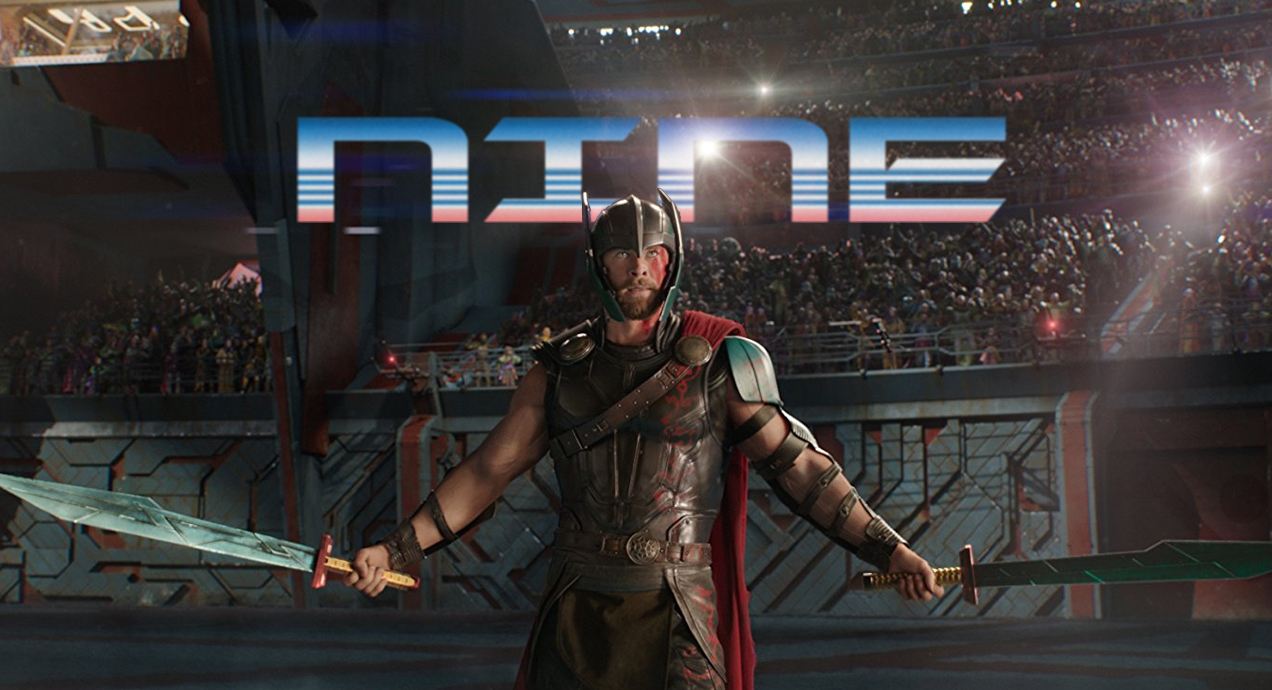 Well, that paid off, didn't it? Taika Waititi's comic and improv-heavy take on the Norse god of seriousness (and serious muscles) is not just a massive financial success for Marvel, but a refreshingly funny film in its own right. Thor: Ragnarok had plenty of fun with itself and, crucially, did so with respect for the genre rather than ripping it to pieces – silly, sure, but never snobby. Working its way into the ten most successful Marvel films to date (and possibly further up, in coming weeks) audiences in NZ and abroad have been lapping up repeat servings, and why wouldn't they?
We said: "A hilarious superhero romp and nigh impossible to watch without a grin on your face."
Read Daniel Rutledge's full review
You said: "The hype is real – this really is a funny Marvel movie with the trademark action remaining a high watermark."
---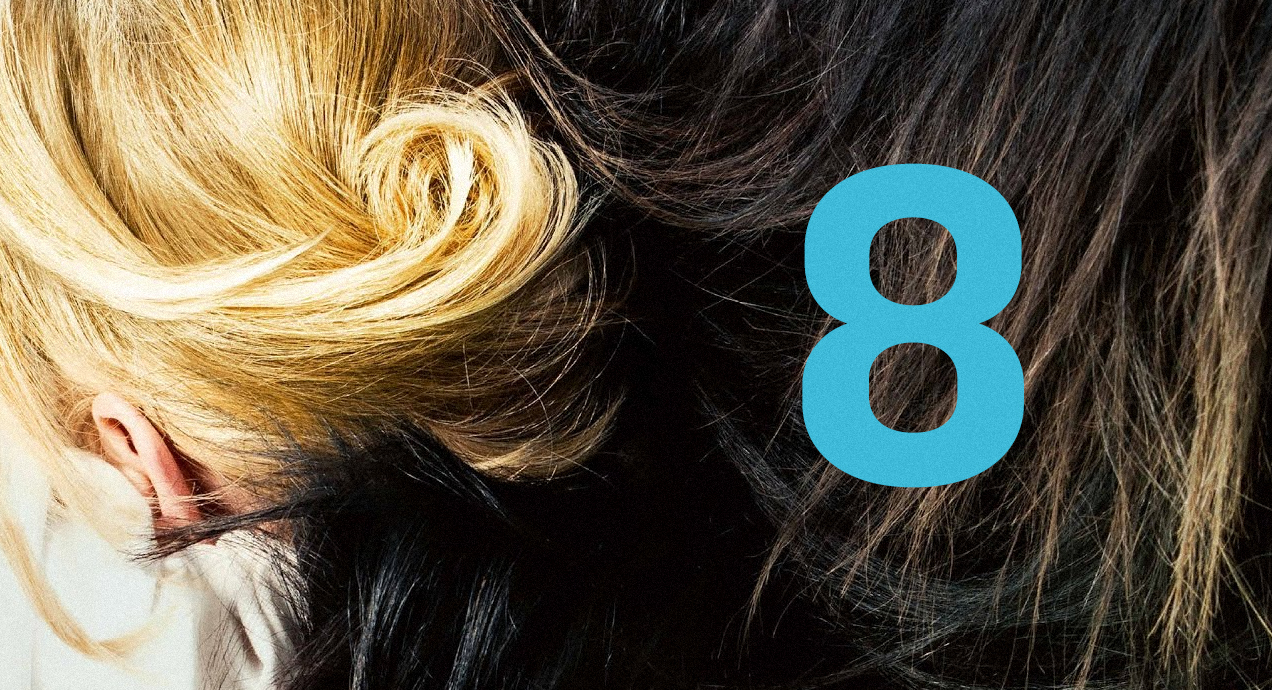 Narrowly missing out on 2016's best-of list after playing the NZ International Film Festival, a wider release this year saw more Flicks contributors fall for the unorthodox charms of this nearly three-hour-long German cringe comedy. Earning every minute of the film's running time, director Maren Ade delved deep into the relationship between an annoyingly prank-obsessed father and his uptight daughter with detours towards critiques of corporate culture and issues of equality. Mostly, her film is freaking funny – which is why Hollywood heard it screaming for an English-language remake and will soon oblige with Jack Nicholson coming out of retirement to star alongside Kristen Wiig.
We said: "This film delivers surprises, shocks and cringe-inducing comedy at an impressive rate."
Read Paul Casserly's full review
You said: "Offers warm insight into the universal father-daughter bond that is as unorthodox as it is endearing."
Read Cinemuse Film's full review
Find it on Blu-ray / DVD / On Demand
---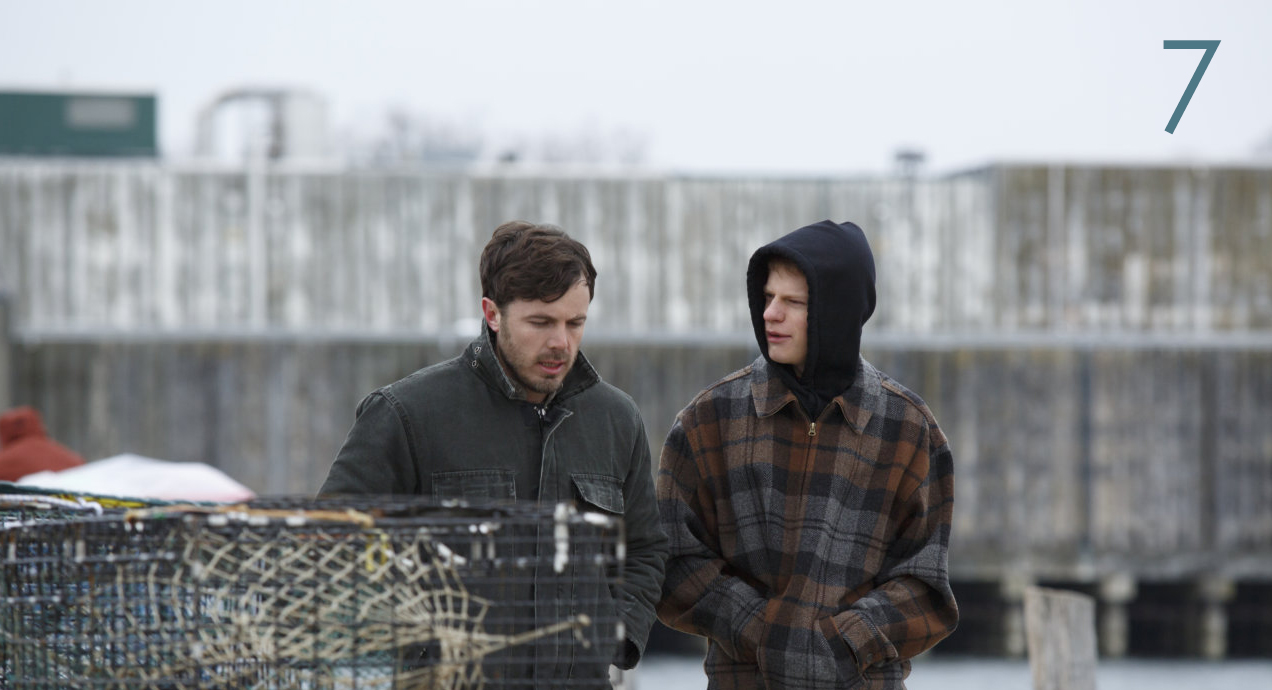 This exceptionally powerful study of grief is slow-burning and captivating in the hands of writer-director and playwright Kenneth Lonergan. Even despite the fact he is a real-life scumbag, Casey Affleck disappears into his role as a broken man utterly ravaged by the guilt and pain of his past, conjuring feelings of horror and sympathy towards him from even the most sceptical moviegoer. As Lonergan shepherds him into encounters with a teenage nephew (these are often funny) and his ex Michelle Williams (these are simply brutal) he peels back the narrative layers and brings into focus a powerfully moving tragedy.
We said: "What emerges is as subtle as it is shattering: ordinary, unshowy and, underneath, red raw with real feelings."
Read Matt Glasby's full review
You said: "Each actor does a stirling job and the combination of superb acting and a haunting score make this a very memorable film."
Find it on Blu-ray / DVD / On Demand
---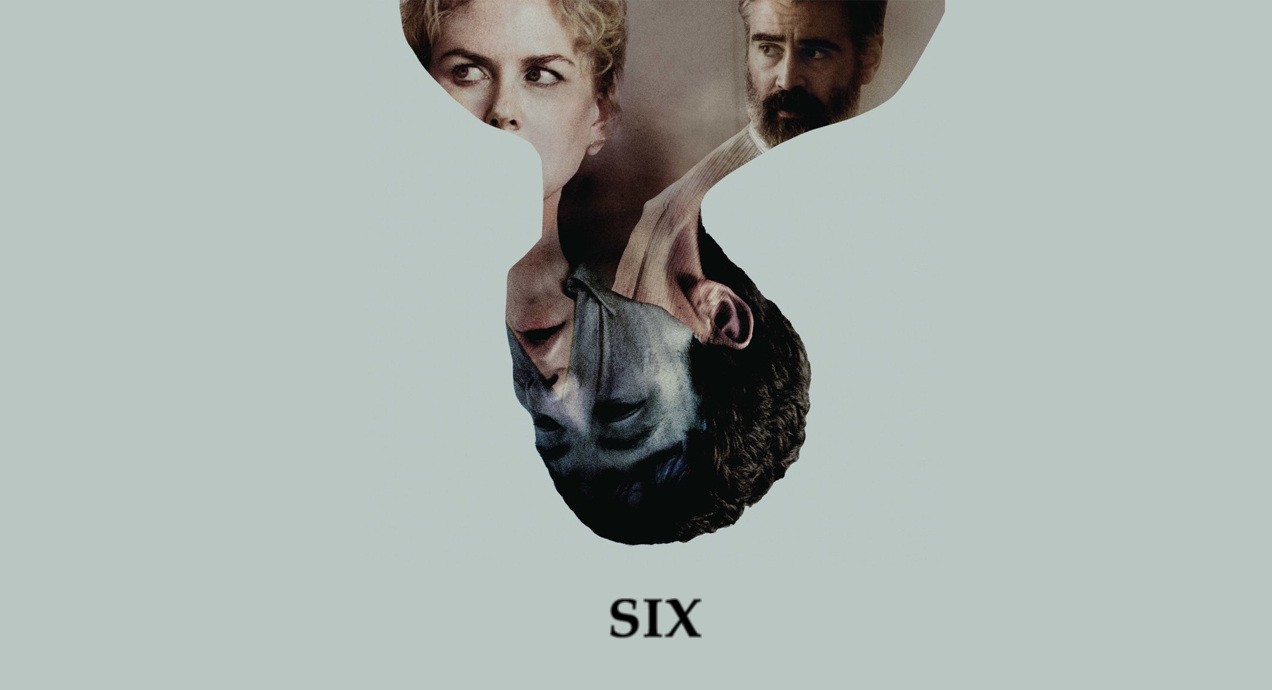 Yorgos Lanthimos' last film, The Lobster, was weird and pretty grim but, to the relief of audiences, it had a sense of humour that was never far from spilling onto the screen. This next film by Lanthimos may have had scattered laughs here and there, but many of those were due to sheer awkwardness as its bizarre, bleak, and sometimes absurd events unfolded. With low-key, largely restrained, performances from leads Colin Farrell and Nicole Kidman, and a sterile, malevolent atmosphere, as it went about sketching an eerily-powered obsessive teenager's impact on a well-to-do family, The Killing of a Sacred Deer was uniquely unsettling viewing this year – even amongst a number of other films vying for that description.
We said: "If Kubrick ever wanted to skewer and roast suburban complacency via tragic Greek mythos and eye-for-an-eye stalker-revenge tropes, it's possible that might've ended up something like this."
You said: "Colin Farrell and Nicole Kidman are outstanding but the star is Barry Keoghan who is enthralling and disturbing."
---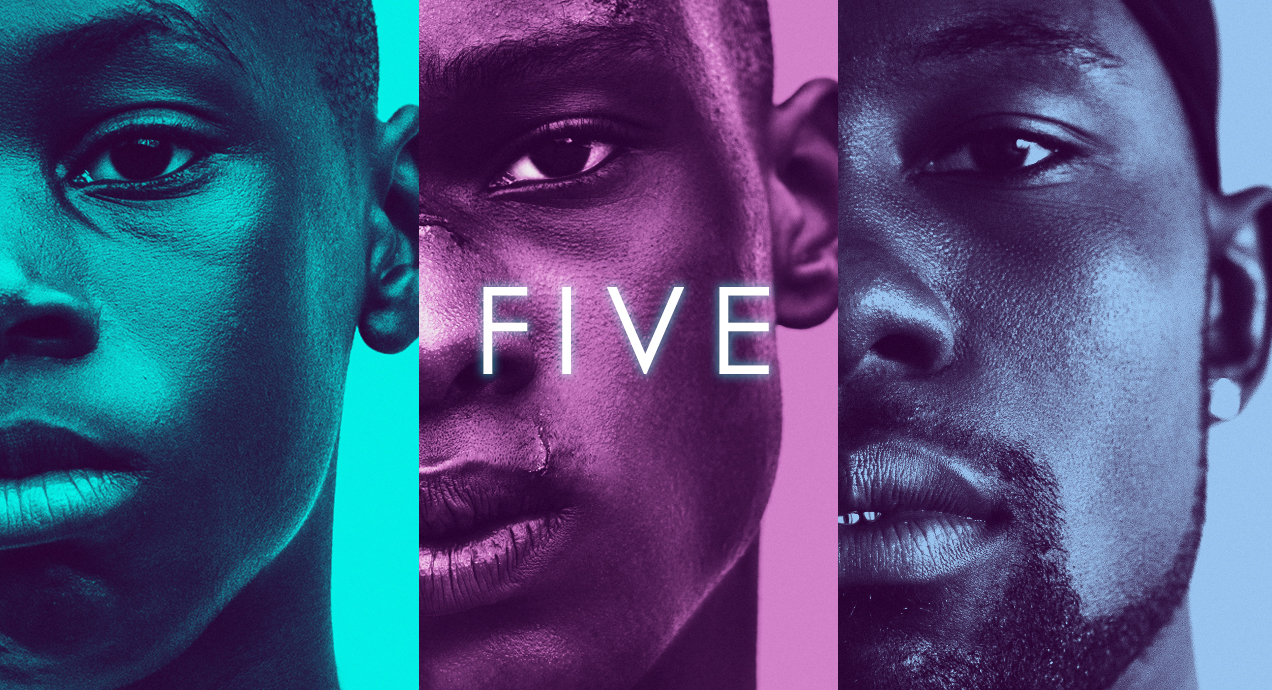 Yes, it's not very surprising that this year's Best Picture-winner at the Academy Awards found a place towards the top of this list. A confidently-told tale of youth, self-discovery and sexuality – only the second feature from writer-director Barry Jenkins –  Moonlight may forever have a place in popular culture thanks to the jaw-dropping Oscars stuff-up that initially saw another film announced as Best Picture. But one shouldn't overlook how potent and redolent with emotion this tale is, told expertly in three chapters and with actors of three ages playing its protagonist.
We said: "With the precision of a cinematic diamond cutter, filmmaker Barry Jenkins has crafted a great three-chapter chronicle…"
Read Liam Maguren's full review
You said: "There is a powerful message behind this movie for all people of race and sexuality."
Find it on Blu-ray / DVD / On Demand
---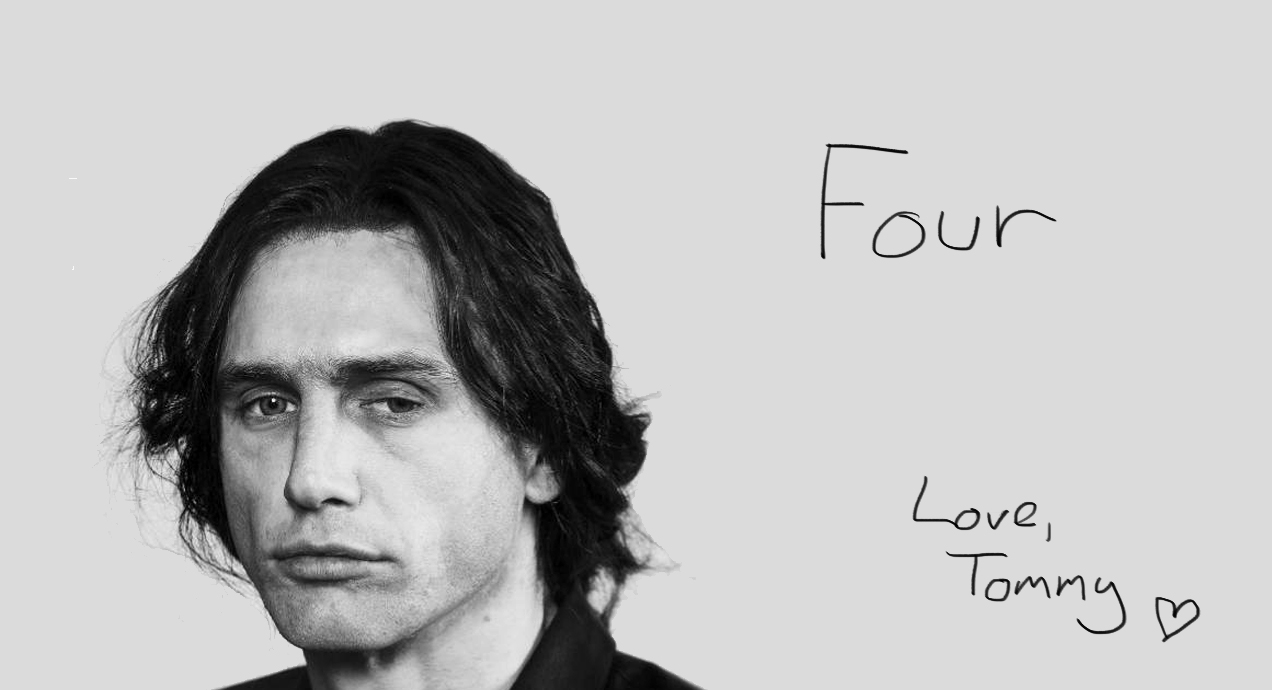 On paper you couldn't find much more of a navel-gazing Hollywood-insider meta-narrative than this recounting of the bizarre process by which bizarre film phenom The Room made its tortured way to the screen to torture willing moviegoers over the past decade and a half. Sure, The Disaster Artist does encourage audiences to laugh at supposedly inimitable subject, The Room writer-director-producer-star Tommy Wiseau, and there are plenty of movie-making mishaps, but crucially Franco's uncanny impersonation also imbues Wiseau with genuine depth. In dodging caricature, the results are as heartfelt as they are hilarious, this tale as much about friendship as filmmaking, and asking almost as many questions about Wiseau as it answers.
We said: "Never cruel to its subject, The Disaster Artist ekes more consistent laughs out of Tommy Wiseau than any fictitious character this year."
Read Steve Newall's full review
You said: "One thing you don't expect is the humanity of the film, propped up by the transformative James Franco performance as Tommy Wiseau."
---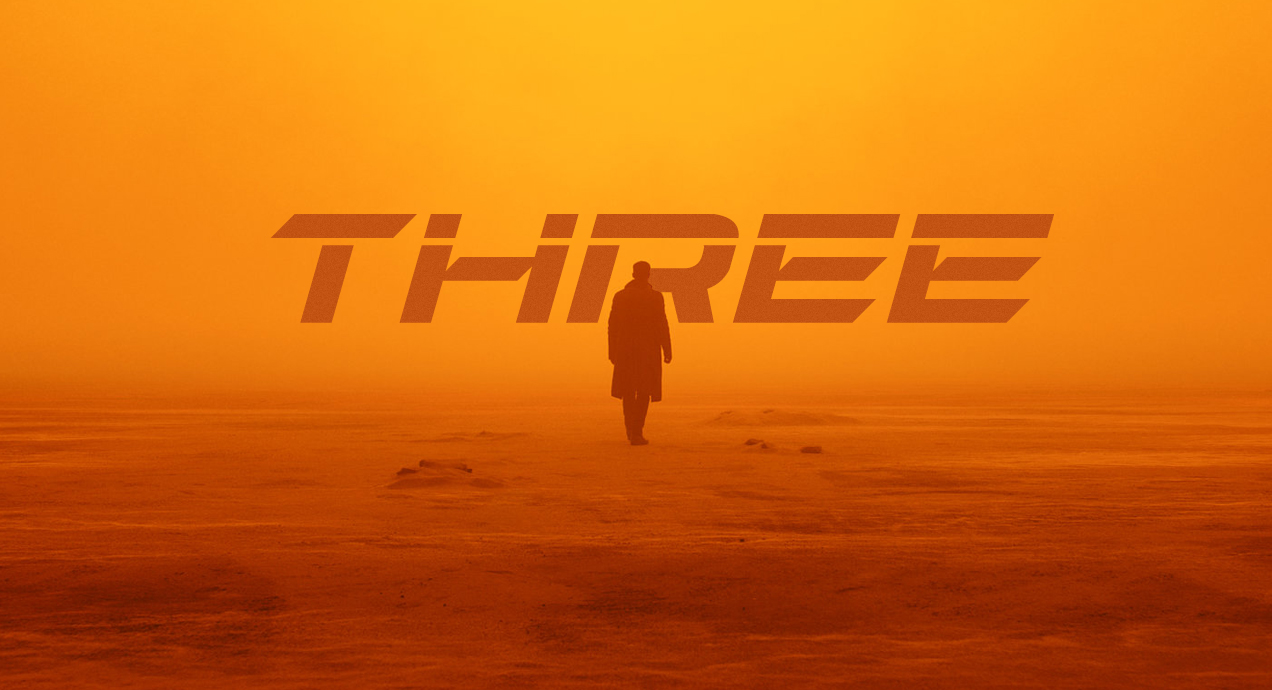 Thank goodness this sequel knew what makes its predecessor tick… Challenging, puzzling, dazzling and set in a tangible, believable world that we haven't ever really seen before, Denis Villeneuve's singular sequel will not have inspired confidence in the accounting department, but for those of us that loved his film, he demonstrated what's possible in an era full of lazy re-interpretations of existing properties. Harrison Ford might not have provided many other competing films of late to say this about, but damn it was great to see him in top form again, alongside a largely impassive Ryan Gosling who helped anchor the film's swirling complexities. The real star, though, was the director and the juggling act he pulled off to make this such a detail-rich, but watchable, pic.
We said: "Enigmatic, continually intriguing, and at its heart, a noir film."
You said: "I almost fell asleep so left before the finale to avoid another naked woman shot that had nothing to do with the movie."
Find it on Blu-ray / DVD / On Demand
---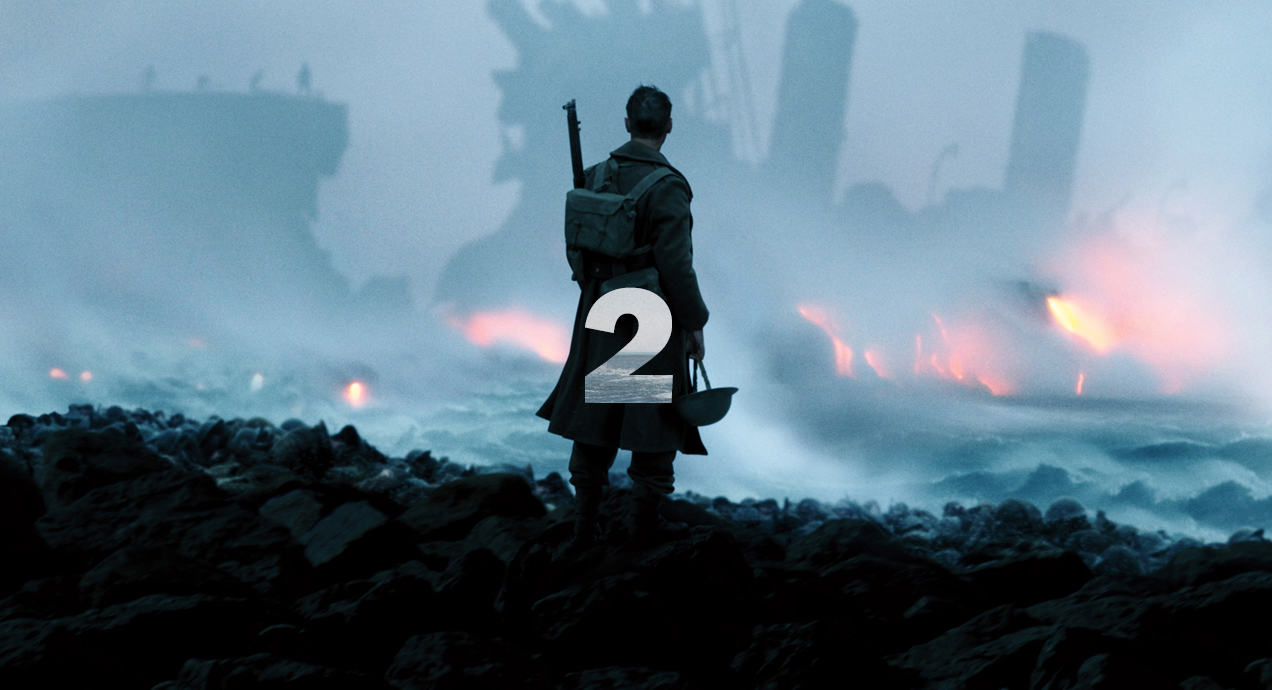 For a minute this was looking like an incredibly unprofitable vanity project of Christopher Nolan's, and then moviegoers marched into theatres where, especially in IMAX, their heads were damn near taken off by his depiction of World War II, and this quickly took on the status of a must-see movie. At times unrelenting, at others, Dunkirk was deathly still – and yet incredibly tense as the audience joined the soldiers onscreen in anticipating the next threat. Packed with plenty of heart-in-mouth moments, and controlled by the scruff of the neck by a director at the peak of ambition, Dunkirk will be a small screen staple for years to come – but really was an unmissable cinema experience.
We said: "You'll leave thrilled and shaken by the scale of the real-life endeavour as well as Nolan's cinematic version."
Read Steve Newall's full review
You said: " If you want a unique cinematic visceral experience then this is for you."
Find it on Blu-ray / DVD / On Demand
---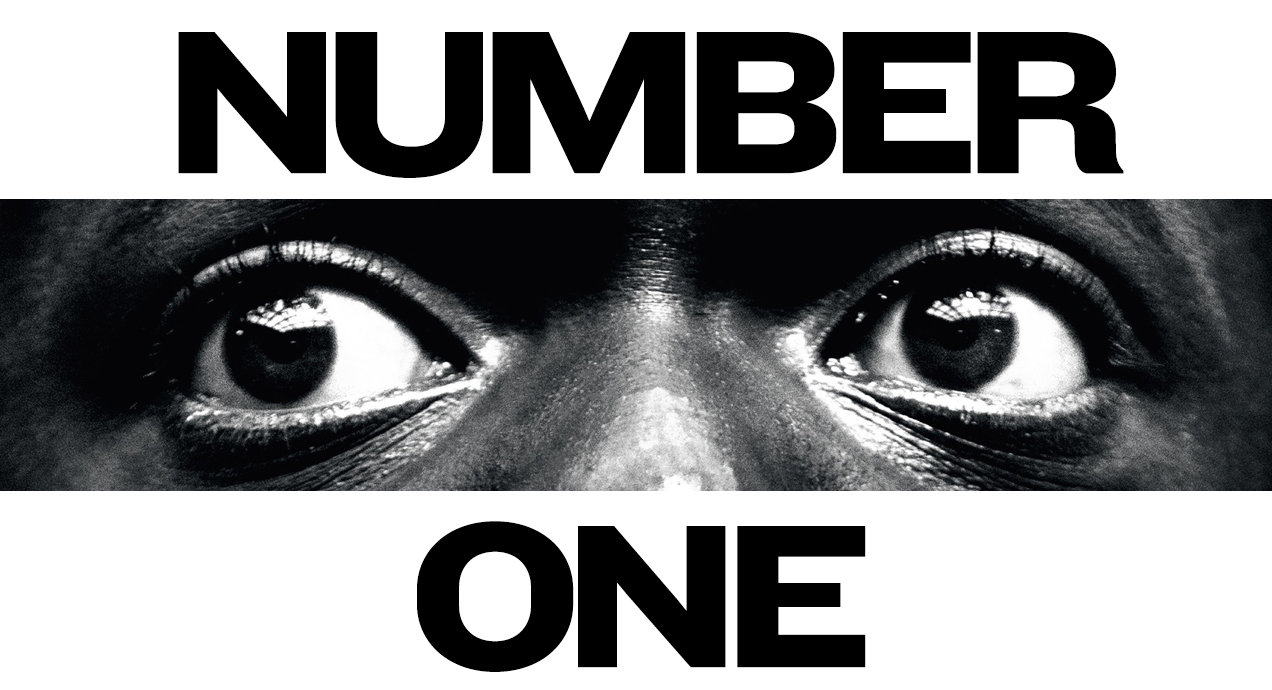 The Best Film of 2017 – Get Out
There are so many things to love about Get Out, the best movie of 2017. Its observations are incredibly timely, brought to the screen in what's an astonishingly accomplished debut feature from Jordan Peele. It's thrilling, gripping, scary, unsettling, funny, and capable of doing many of these things at once. Audiences had so many different ways to approach this story of a young black man visiting his white girlfriend's parents for the first time – Get Out could be considered a horror, thriller, sci-fi, even allegedly a comedy if you're The Hollywood Foreign Press Ass. Or, if you're the director:

However you characterise the film, it lives up to repeated viewings, and while the experience it depicts may not be our own, feels like an autobiographical cry, an unorthodox means of expressing the everyday from within the conventions of a genre pic.
We said: "Peele is a skillful puppet-master, with an efficiently honed grasp of timing, but he's an even better, more astute chronicler of race relations, unearthing true terror in the toxicity of seemingly benign social pleasantries and the enveloping aloneness of the minority experience."
You said: "An over hyped movie often underwhelms but this surpassed already high expectations. Funny, shocking, surprising, disquieting and always entertaining, the twists kept coming right through to the final frame."
Read Aidan Watson's full review