At the start of 2016, I began a year-long project that promoted women who make films. It didn't have an original structure (write about a couple of films a month), and the few rules I had in place I ended up breaking (I naively added two films by Karyn Kusama), but the direction was clear: showcase the wide, wickedly awesome work from women in an industry that needs more of them.
The fact that a quarter of this list is made up by women in New Zealand's film industry – filmmakers, critics, curators – makes the whole project special to me. If I had the time and forethought back in January, I should have just sort out 52 women in the NZ biz to make the whole list. Maybe next year…
As it stands, I gave myself a great excuse to write about kickass films each month. Below are the last four entries followed by the full list that was covered over the year.
---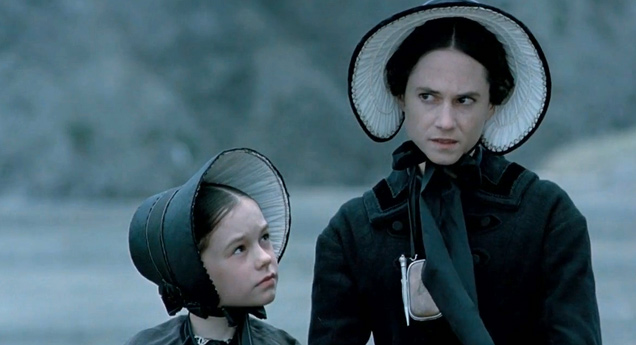 52. The Piano | Written & Directed by Jane Campion
I did my national duty and finally watched Jane Campion's Oscar-winning The Piano. The premise is a juicy slice of Oscar-bait – a period piece romance drama about the love between a mute woman and a sad Harvey Keitel – and it's easy to see why it got all the accolades it did. It's unsurprising how technically great this film is, but I was fixated on what exactly Anna Paquin did as a child actor that made everyone lose their shit. About an hour in, I couldn't quite put my finger on what everyone saw in her performance. That is, until the film showed THAT finger scene that made Paquin go raw. Suddenly, I got it.
Then there's Holly Hunter's titanic performance. Like Tilda Swinton in A Bigger Splash and Nina Hoss in Phoenix, Hunter says so much with her behaviour. It's as if Campion wrote a separate script for her that only detailed facial expressions and nuanced movements.
Blu-ray / DVD / On Demand options for 'The Piano'
---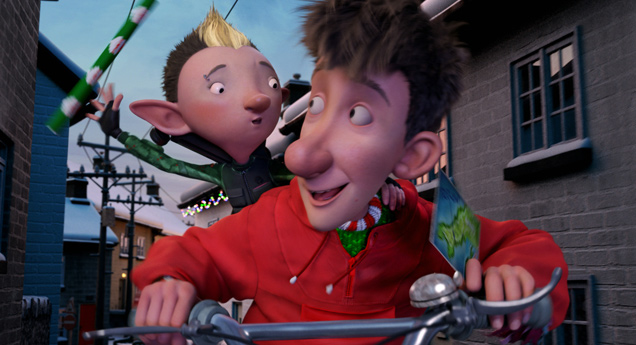 This unfortunately overlooked holiday film from Aardman is a tough one to sell to families. It purposely contorts the way parents depict the story of Santa Claus: the jolly big man is actually a bit of an ungrateful jerk in this, his elves are close to militant, and the "sleigh" is a gigantic Thunderbirds-looking UFO. If this was handled by Blue Sky Studios or DreamWorks Animation's b-team, this idea would find a cozy place in the ex-rental bin at a dying Video Ezy. But this is Aardman – they only do this kind of idea when they've got something clever up their sleeves. And this film is cleverer than a scientific calculator.
By going against how we traditionally view Santa and his family, director Sarah Smith and her crew crafted a film about progressing past old habits. At the same time, it manages to be a quality family generational drama. There's also a badass gift-wrapping elf named Bryony who's dedication to her one job surpasses that of a World War II medic.
Blu-ray / DVD / On Demand options for 'Arthur Christmas'
---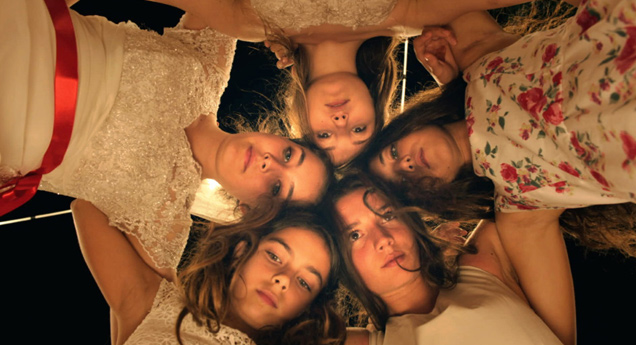 50. Mustang | Co-written & Directed by Deniz Gamze Ergüven
This Academy Award nominated sisterhood drama from Turkey is more of a prison escape thriller. Locked in a home until they can be married off to whomever their family finds suitable, five sisters find solace in each other despite being heavily suppressed by stern gender expectations. Writer-director Deniz Gamze Ergüven semi-focuses on the youngest sibling, who also has the most fired-up bullshit detector of the group. As she observes what her older sisters are put through, it only gets her more heated to take action.
I instantly admire any film that can get a decent performance from one young actor. Ergüven somehow got it from five. I suspect wizardry.
Blu-ray / DVD / On Demand options for 'Mustang'
---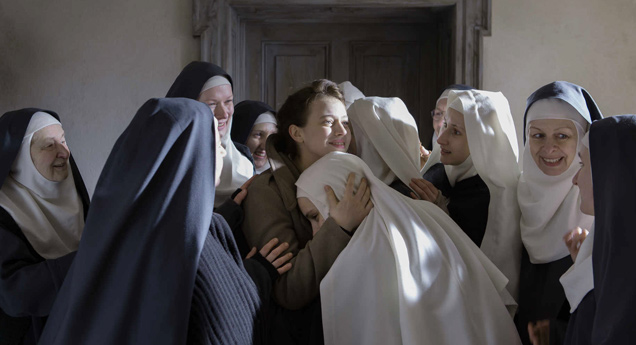 49. The Innocents | Co-written & Directed by Anne Fontaine
This was one of the best films I saw at this year's New Zealand International Film Festival. Based on true events, the film follows a World War II doctor who covertly agrees to help a church with a morally-horrendous situation – tending to pregnant nuns who were sexually abused by soldiers. There are plenty of dark WWII stories that have been told in cinema, so if you're going to add to it, you've either got to do something unique (see: Son of Saul) or tell something unique. The Innocents is the latter.
Filmmaker Anne Fontaine is no stranger to ethical unease (just have a glance at her previous film Adoration), making her well suited for this tale. Here, she illustrates and contrasts all the moral shades of grey the horrendous situation brings up, from the non-religious doctor's dedication to putting people first to the head sister's stern stance on making faith the priority. Fontaine builds on this with gorgeously constructed imagery, shot with a deliberate precision that feels as stark as the story's many truths it hits you with.
'The Innocents' is playing nationwide in cinemas from 2nd February 2017
---
The full list:
48. The Hitch-Hiker | co-written & directed by Ida Lupino
#47 Deep Impact | directed by Mimi Leder
#46 Sleepless in Seattle | co-written & directed by Nora Ephron
#45 Stories We Tell | written & directed by Sarah Polley (selected by film critic Sarah Watt)
#44 Wadjda | written and directed by Haifaa Al-Mansour
#43 The Tempest | written and directed by Julie Taymor
#42 Chained | written and directed by Jennifer Lynch
#41 13th | directed by Ava DuVernay
#40 Unfolding Florence | directed by Gillian Armstrong (selected by Show Me Shorts' Gina Dellabarca)
#39 Twilight | directed by Catherine Hardwicke
#38 The Voices | directed by Marjane Satrapi
#37 Citizenfour | directed by Laura Poitras
#36 American Honey | written and directed by Andrea Arnold (selected by filmmaker Alison Maclean)
#35 Monster | written and directed by Patty Jenkins
#34 Belle | directed by Amma Asante, written by Misan Sagay
#33 Appropriate Behaviour | written and directed by Desiree Akhavan
#32 What Happened, Miss Simone? | directed by Liz Garbus
#31 The Babadook | written and directed by Jennifer Kent (selected by film critic Alex Casey)
#30 McFarland, USA | directed by Niki Caro
#29 A Flickering Truth | directed by Pietra Brett-Kelly (selected by NZIFF's Melanie Rae)
#28 Cameraperson | directed by Kirsten Johnson (selected by NZIFF's Kailey Carruthers)
#27 Lovesong | directed by So Yong Kim (selected by NZIFF's Rebecca McMillan)
#26 Strange Days | directed by Kathryn Bigelow
#25 Breathe | co-written and directed by Mélanie Laurent
#24 Sleeping With Other People | written and directed by Leslye Headland
#23 Eden | co-written and directed by Mia Hansen-Løve
#22 Crush | co-written and directed by Alison Maclean (selected by animator Mata Freshwater)
#21 The Invitation | directed by Karyn Kusama
#20 The Riot Club | directed by Lone Scherfig
#19 In Darkness | directed by Agnieszka Holland
#18 Orlando | written and directed by Sally Potter (selected by professional film geek Sarah McMullan)
#17 The Prince of Egypt | co-directed by Brenda Chapman
#16 American Psycho | co-written and directed by Mary Harron
#15 American Mary | written and directed by Sylvia and Jen Soska
#14 25 April | directed by Leanne Pooley
#13 Ambrosia | co-written and directed by Rhiannon Bannenberg (selected by filmmaker Rhiannon Bannenberg)
#12 In a World… | written and directed by Lake Bell
#11 Clueless | written and directed by Amy Heckerling
#10 The Wolfpack | directed by Crystal Moselle
#9 Rain | written and directed by Christine Jeffs (selected by film critic Kate Rodger)
#8 Wayne's World | directed by Penelope Spheeris
#7 Kung Fu Panda 2 | directed by Jennifer Yuh
#6 The Kids Are All Right | directed by Lisa Choloodenko
#5 Girlhood | directed by Céline Sciamma
#4 Jennifer's Body | directed by Karyn Kusama (selected by producer Morgan Leigh Stewart)
#3 Punisher: War Zone | directed by Lexi Alexander
#2 Jesus Camp | directed by Heidi Ewing & Rachel Grady
#1 52 Tuesdays | directed by Sophie Hyde