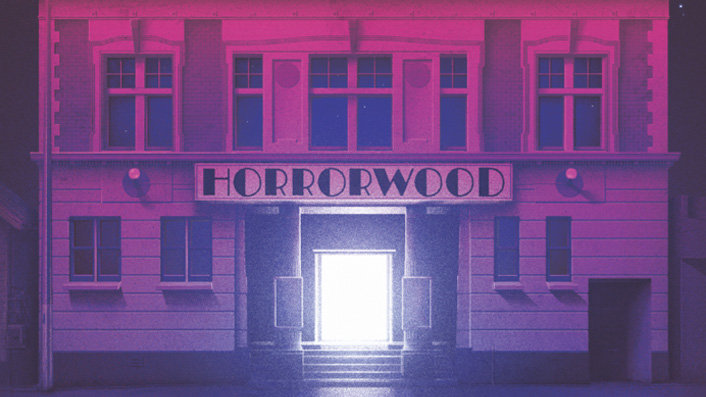 Hollywood Avondale becomes "Horrorwood" this October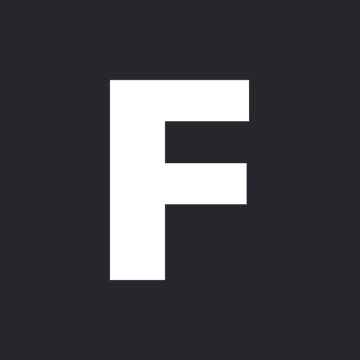 ---
Hollywood Avondale is playing a heap of tasty horror in their iconic theatre throughout October, and they've just released their month-long programme. Find out more about what they are playing, and how to win double passes to closing night film The Fog (presented in 4D "Fogarama").
Auckland's iconic Hollywood Avondale has announced its transformation into Horrorwood – a month-long programme of over 30 features for horror-lovers this October. The line-up includes exciting new films, like A24's religious horror Saint Maud, as well as cult classics, such as the original The Texas Chainsaw Massacre, and some truly bizarre oddities, à la Blood Freak. Cinema purists will appreciate the numerous 35mm presentations on offer as well as double-feature screenings like Scream 1 & 2 playing back-to-back.
Opening night film Saint Maud will screen exclusively at the Hollywood during October, ahead of its theatrical release overseas. Lead actor Morfydd Clark, who plays Maud, will be attending the screening and taking part in a special Q&A after the film at its October 1 premiere.
Horrorwood concludes with a very special screening presented by Shudder: John Carpenter's The Fog in 4D FOGARAMA. It's described as an immersive cinema experience "in which at key moments in the film, the audience itself will be engulfed by a mysterious fog. The Hollywood cannot guarantee what else will be in the fog."
See also:
* Films now playing at Hollywood Avondale
* All films now playing in NZ cinemas
* The best horror films of the decade
See below for the full line-up and screening times. Click on the titles for ticket booking information or visit hollywoodavondale.nz.
---
Saint Maud
Thursday 1 October 7.30pm
Sunday 25 October 5.00pm
Wednesday 28 October 7.30pm
Friday 30 October 7.00pm
Rated TBC
Scream 1 & 2
Double feature
35mm Presentation
Friday 2 October 7.30pm & 9.45pm
R16
The Texas Chainsaw Massacre (1974)
Saturday 3 October 7.30pm
R18
The Hills Have Eyes (1977)
Saturday 3 October 9.30pm
R18
Cat People (1982)
Sunday 4 October 5.00pm
R18
The Hunger (1983)
Sunday 4 October 7.30pm
R18
Underwater (2020)
Cheap Mondays
Monday 5 October 7.30pm
R13
Scare Me
Wednesday 7 October 7.30pm
Rating TBC
Death Becomes Her (1992)
Thursday 8 October 7.30pm
PG
Sign up for Flicks updates
Friday the 13th (1980)
Friday 9 October 7.30pm
R16
A Nightmare on Elm Street (1984)
Friday 9 October 9.30pm
RP16
The Innocents (1961)
Sunday 11 October 5.00pm
PG
Two Thousand Maniacs! (1964)
Sunday 11 October 7.00pm
R16
Psyched by the 4D Witch (1973)
Cheap Mondays
35mm Presentation
Monday 12 October 7.30pm
R18
The Mortuary Collection
Wednesday 14 October 7.30pm
Rated TBC
Mimic (1997)
35mm Presentation
Thursday 15 October 7.30pm
M
Candyman (1992)
Friday 16 October 7.30pm
R16
Blood Freak (1972)
Saturday 17 October 9.00pm
R16
The Witches (1990)
Sunday 18 October 3.00pm
PG
Slumber Party Massacre (1982)
Sunday 18 October 7.00pm
R16
Manos: The Hands of Fate (1966)
Cheap Mondays
35mm Presentation
Monday 19 October 7.30pm
PG
Spiral
Wednesday 21 October 7.30pm
Rated TBC
The Beyond (1981)
35mm Presentation
Thursday 22 October 7.30pm
R16
Re-Animator (1985)
Sunday 25 October 7.00pm
R16
The Wizard of Gore (1970)
Cheap Mondays
35mm Presentation
Monday 26 October 7.30pm
R16
Event Horizon (1997)
Thursday 29 October 7.30pm
R18
Demon Lover Diary (1980)
Thursday 29 October 9.30pm
Rated TBC
Tenebrae (1982)
35mm Presentation
Friday 30 October 9.00pm
R16
Anguish (1987)
35mm Presentation
Friday 30 October 11pm
R16
Shudder Presents: The Fog 4D Fogarama
Saturday 31 October 9.00pm
M
TO GET IN THE DRAW FOR THE FOG TICKETS…
1. Sign-up to Flicks' weekly email – the Film Informant (if you are already signed up, you're partway there).
2. Send us an email to team@flicks.co.nz with 'Fogarama' in the subject line.
3. Await victory. Winners will be drawn and contacted by email on Monday October 19.
The Film Informant is a weekly update on what's good in cinemas, latest trailers and other matters cinematic. Your satisfaction is guaranteed. All winners picked at random and notified by email. Competition terms & conditions here.