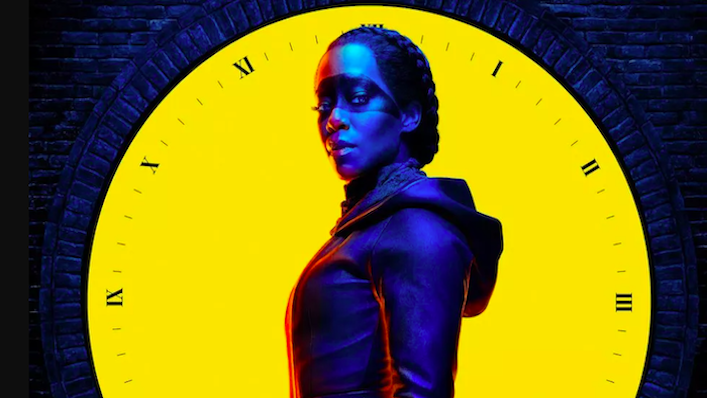 The 2020 Emmy Awards: Watchmen leads with 26 nominations

---
Throughout this watery turd of a year, TV has been the hero we deserve, if not the hero we need right now. And as of today, the 2020 Emmy nominations for the best in television entertainment are here to award those shows that have helped us make it through bushfires, police brutality protests, a global financial crisis, and a pesky lil pandemic to boot.
HBO's limited series Watchmen is the clear frontrunner, with a stunning 26 nominations including Best Limited Series and acting noms for Regina King and Jeremy Irons. It's hard to think of a show that's more distinctly '2020' than Watchmen, with its savage post-modern remixing of now-ubiquitous superhero mythology and the history of policing and vigilante justice in America. HBO's other offerings Succession, Curb Your Enthusiasm, and Insecure also nabbed nominations in the Best Drama Series and Best Comedy Series categories.
HBO's 'WATCHMEN' received the most #Emmys nominations with 26 nods including:

– BEST LIMITED SERIES

– BEST ACTOR (Jeremy Irons)

– BEST ACTRESS (Regina King)

(Source: https://t.co/aAszIDRtNi) pic.twitter.com/g7C65QJOmj

— DiscussingFilm (@DiscussingFilm) July 28, 2020
Amazon Prime's The Marvellous Mrs. Maisel remains a strong awards-season presence, coming in second with 20 overall nominations, and Netflix's drug-dealing drama Ozark earned an impressive 18 nominations. Both stats prove that streaming services are absolutely a force to be reckoned with, as they knock network and cable shows such as Modern Family and Homeland out of the running.
Most 2020 #Emmy Nominations By Program:#Watchmen – 26#MrsMaisel – 20#Ozark – 18#Succession – 18#TheMandalorian – 15#SNL – 15#SchittsCreek – 15#TheCrown – 13https://t.co/ETRXRCqn02 pic.twitter.com/qHfzVrYhKg

— Rotten Tomatoes (@RottenTomatoes) July 28, 2020
Some of the most buzzworthy acting nominees include Zendaya's nod for her role in HBO's edgy teen drama Euphoria, and Catherine O'Hara's hilarious work in Schitt's Creek as a hyper-privileged upper class mom. But as usual, TV fans (and aren't we all considered TV fans In These Uncertain Times?) have their gripes about snubbed performances and undeserved nominations, with most of the attention going towards Brad Pitt's bewildering nomination for his relatively forgettable parody of Dr. Anthony Fauci on Saturday Night Live.
Zero nominations for "Better Things."

No nomination for Rhea Seehorn.

No song nominations for "Central Park."

But… Brad Pitt got one for being on "SNL" for less than three minutes.

— Daniel Fienberg (@TheFienPrint) July 28, 2020
Whether you're a reality TV stan gunning for the Queer Eye guys to get their first Best Host Emmy, or a Better Call Saul die-hard devastated that Rhea Seehorn has been overlooked yet again, this year's Emmys may be the most closely watched in history…purely for the fact that everyone has been so glued to their screens in 2020.
Here's Time Magazine's complete list of the nominations, including, delightfully, the Emmy's nod to the Apollo 11 astronauts for their invaluable 'cinematography' of the 1969 moon landing. Just give everybody an award this year. We've earned it.
Apollo 11 astronauts earned #Emmy nominations for the footage that they lensed in space during their historic 1969 mission that was the first to land humans on the moon https://t.co/kJXb7P2DZR

— The Hollywood Reporter (@THR) July 28, 2020