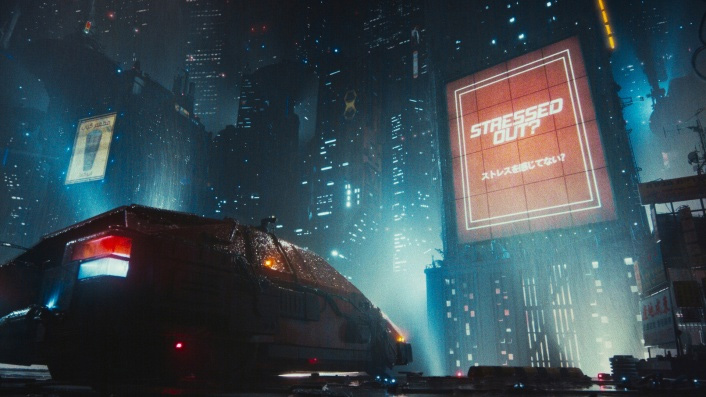 Get a taste of the 8 short film screenings for Show Me Shorts 2019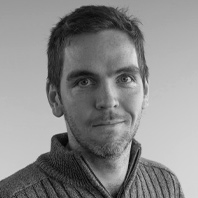 ---
I've been in this business for nearly a decade. If my experience counts for anything, then trust me when I say Show Me Shorts is easily Aotearoa's greatest short film festival. And it kicks off again this October (see dates and locations).

Steering clear of pretentious time-wasters, Show Me Shorts prides itself on putting entertainment first with a programme handpicked from a mountain of short films submitted by filmmakers across the globe. This year, they've neatly organised their programme into eight different categories.
---
Freaky Futures
There's a lot of great dystopian sci-fis in the short film world. With the current state of Western politics, the climate crisis, and AI closing in on full consciousness, there's a lot of inspiration out there for filmmakers looking to create a doomsday future on the big screen.
Think Blade Runner. Think Children of Men. Or, in the case of the short film I got to watch, think A Quiet Place for the lungs.
Canadian film The Colour of Your Lips has a brilliantly simple end-of-the-world concept that I've never seen until now. I don't want to give much away, but the scenario forces an entirely wordless relationship to form for most of the film's 18-minute running time. As the pair wander around a vacant town, the narrative constantly provokes the thought: "What would I do in this situation?"
---
Doc Station
It's never been a better time to fall in love with documentaries. Whether you're looking to be inspired by the likes of 2040 or simply want to be entertained by real-life foolishness in Fyre: The Greatest Party That Never Happened, documentary filmmaking is thriving now more than ever.
Sign up for Flicks updates
Doc Station is really a two-hour OE that includes Kiwis taking their toi whakairo (carving) to Antarctica, a New Orleans culture of men that battle to decide who's the prettiest, and citizens of Stockholm that cannot handle an "innovative" traffic separating device. And then there's All Inclusive…
This ten-minute doco from Switzerland explores the utter enormity of a mega-cruise ship—a floating Four Seasons, if you will. The film might sound like an advertisement, but director Corina Schwingruber Ilić shoots the surroundings as if she's filming it for alien lifeforms, highlighting the gargantuan absurdity of it all. I couldn't take my eyes away.
---
My Generation
If you want to introduce the tamariki to the wonders of short films, this is the screening. There's only one live-action short in the bunch, Tree #3, which follows a young boy with a passion for acting who's cast as a tree in the background—but he's determined to be the best tree anyone has ever seen on stage.
The other films include an animated rat revolution, a little girl's superpowered imagination, and a New Zealand flick hilariously titled The Evolution of a Poorly Thrown Snowball.
Director Ned Wenlock returns with another Kiwi piece I saw called Tony the Tiny Pony. It'll prove amusing to anyone who loves miniature animals and country music, but when compared to Wenlock's previous film Spring Jam (which won Best Film at Show Me Shorts 2016), it's not as inventive or inspired.
---
The Sampler
Can't decide on a screening? This one's specifically for the indecisive, though I see it more as "the screening I take my friend to who's never seen a short film on the big screen."
A ducky debunks fake news. A lost donkey wears headphones for some reason. A pregnant woman confronts a car hijacker. All these stories have a juicy hook to them. The one I saw had Jason Schwartzman and Jake Johnson pretending to be Astronauts in Iceland.
If To Plant a Flag sounds like a silly comedy, that's because it 100% is a silly comedy. Set before the 1969 moon landing, the story follows two astronauts as they practice for lunar travel by using the Icelandic terrain as their training ground… though the moon won't contain bothersome sheep and a disgruntled farmer.
---
Unconventional Families
A screening that hits closer to the heart. From Sweden to Israel, China to Germany, and a few from Aotearoa, these films champion whānau of all shapes and sizes.
This line-up includes Skin, winner of Best Live Action Short Film at this year's Academy Awards, as well as writer-director Josephine Stewart-Te Whiu's Ani, one of six films selected for NZIFF's New Zealand's Best 2019 programme.
Then there's Elder Birdsong from Kiwi filmmakers Shuchi Kothari and Sarina Pearsons, which makes its World Premiere at Show Me Shorts. Much like Aardman's Creature Comforts, which matched audio interviews with animation, this delightful short lets four kaumātua—depicted here as birds—share their experiences of ageing, independence, and growing distant from their whānau.
---
Better Work Stories
This screening's out to prove that great stories can come out of seemingly 'everyday' jobs. Don't let the quirky name fool you though: these workplace tales can get pretty dark.
This includes Liliu, a standout at NZIFF's Ngā Whanaunga Māori Pasifika Shorts 2019 programme, which follows a court interpreter in colonial Samoa. Another, Patision Avenue, pits a mother against a vital audition, her stranded son, and a street riot.
I can't imagine any of these shorts being more twisted than Dead Nature, though. The story's centred on an isolated prison chef who becomes obsessed with a Death Row inmate's final meal request. Not for those with a weak stomach. Even I, an unholy fan of the Hannibal TV series, felt a bit uneasy about this one.
---
Japanese Focus
Japan's always had a magnificent history with cinema. Here, you'll get to see modern Japanese excellence in the short film realm.
In a way, the selection here reflects the entire Show Me Shorts programme. Pregnancy announcement tale The Broom could easily play in Unconventional Families, underdog sports tale Little Miss Sumo in Better Work Stories, and tiny island doco Boze in Doc Station.
I have no idea where you'd put My Little Goat, and I say that as a big fat compliment. I've never seen anything quite like this dark stop-motion fairy tale. Tremendous animation and frightening analogy combine to form an experience that's still peppering my mind a week later.
---
Love & Other Catastrophies
Romance is kinda like cooking: if you screw it up, you could get burned and potentially laughed at. It's a relatable feeling, but we keep going for it—love is as important as food, after all.
This screening is dedicated to disasters of the heart. It could involve a seemingly simple Tinder date, a restroom break on the way to your own wedding, or waking up in a stranger's bedroom on your 30th.
You might also be the guy proposing to his girlfriend on a mountain in Guy Proposes to his Girlfriend on a Mountain. Done in one shot on a mobile phone, this bloody funny short gets a lot out of a simple premise and a fantastic location. My one disappointment? Not seeing it with an audience. There are moments tailor-fitted to make crowds burst into laughter.