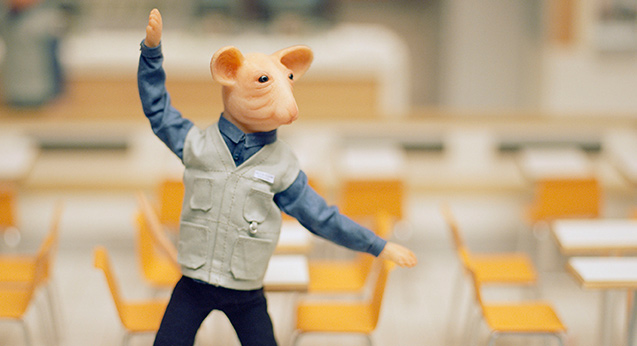 We got a taste of NZ's best short film festival – and it's very, very tasty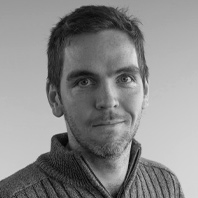 ---
Aotearoa's best short film festival, Show Me Shorts, kicks off in less than a month and I implore you to give one of the screenings a try. They're the cinematic equivalent of tapas but set at a price you can actually afford.
I've been given a taste of one film from each of the festival's seven categories, and they've all been very, very tasty. Here's what I saw, and a what you can expect, from this year's selection.
---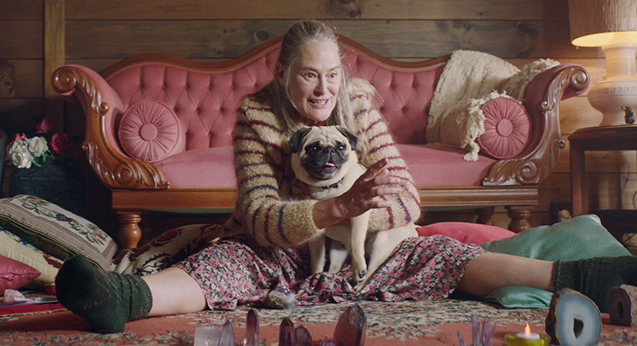 Repugnant
It's impossible not to enjoy this scientifically-designed crowd-pleaser. Following a woman who runs a gay conversion therapy camp for dogs, she comes across one very gay pug who challenges her foundations. Donogh Rees gives an excellent lead performance, comedic and sympathetic in equal measure, assisted by dedicated dog trainers and a clever story that dips into darker depths with drowning itself in sorrow.
The film was made as part of Someday Stories, a homegrown short film initiative which also produced a tribute to Waru, this lovely story of a Kiwi-Chinese bakery, and this eye-opening doco on the emotional tolls of eating disorders that (dirty plug ahead) I did the animation for.
Repugnant plays as part of Show Me Shorts: The Sampler, which is a great broad selection for anyone who hasn't experienced the majesty of this film festival before.
---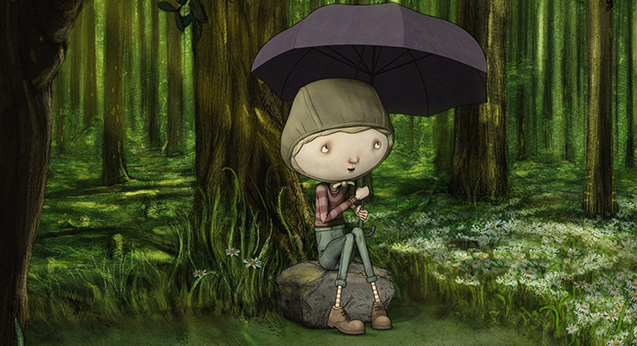 Odd is an Egg (Odd er et egg)
This is a very clever piece of family animation from Norway. Though it seemingly scrambles the Humpty Dumpty nursery rhyme with the story of the birds and the bees, Odd is an Egg feels refreshingly novel and harbours a modern message about where true strength comes from.
The film merges hand-drawn animation with CG to beautifully highlight Odd's sense of loneliness – as well as his attraction to his new bee friend. Though kids might not be conscious of the technique at play here, it will register with them nonetheless – a sure sign of true cinematic skill.
Odd is an Egg (Odd er et egg) plays as part of Show Me Shorts: My Generations, an all-ages screening of shorts suitable for the whole family.
---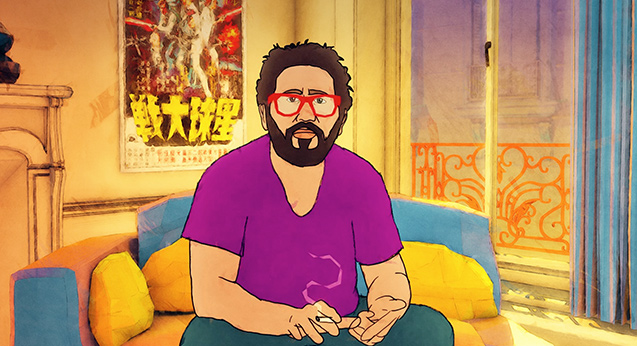 5 Years After the War (5 Ans Après la Guerre)
Tim grew up with his Jewish mother but without his Iraqi father, causing a unique identity crisis he entertainingly expresses in this documented portrait. Though he was cloistered with an identity crisis and frequently escaped into pop culture, Tim proves to be an absorbing guy in front of the camera with his earnest and candid recollections. At one point, he pictured his elusive dad as a superhero. Later on, as Darth Vader. These shifting perspectives in his head are superbly illustrated by the animation that flies from rotoscope to freehand. That is, until reality hits in a profound manner.
5 Years After the War (5 Ans Après la Guerre) plays as part of Show Me Shorts: What Binds Us a set of stories exploring what holds a community or a sense of identity together in the modern world.
Sign up for Flicks updates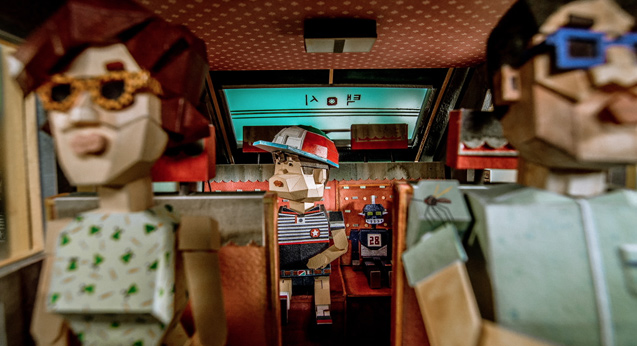 Deep Flower (사슴꽃)
Some manhood rites of passage are great, like camping in the wilderness or carving a wooden animal using a pocket knife. Others, like smashing a yardie or shooting an endangered species, are just bloody stupid. This eight-minute South Korean short takes great gonzo glee in mocking that dumb side, complete with style-switching animation that's amazing to behold.
Deep Flower (사슴꽃) plays as part of Show Me Shorts: Korean Focus.
---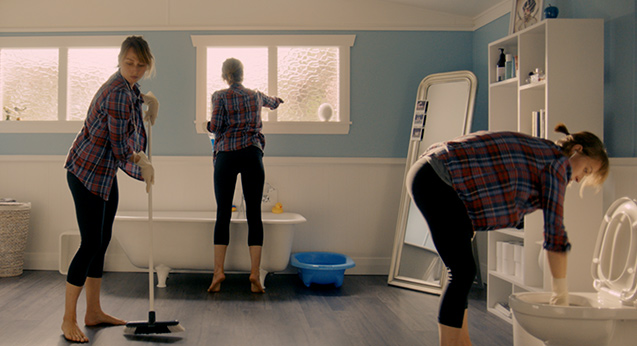 One Day
I had a worrying stint with obsessive-compulsive disorder at a very young age. More recently, I had a fun time with lump removal surgery where I was told: "it probably isn't cancer." To which, of course, my brain immediately thought: "it's definitely 100% cancer." It wasn't, thank the stars, but the two-week limbo of not knowing played its own kind of havoc.
That internal horror film is observed superbly by filmmaker Nicky Cameron's caring craft and Chelsie Preston Crayford's shattering performance. Though I might be more wired to the central character's troubles than most people, One Day tackles its issues with an accessibility that can only add to our general understanding of such illnesses.
One Day plays as part of Show Me Shorts: Battling Your Demons, a collection of inspirational shorts dedicated to characters fighting internal problems head-on.
---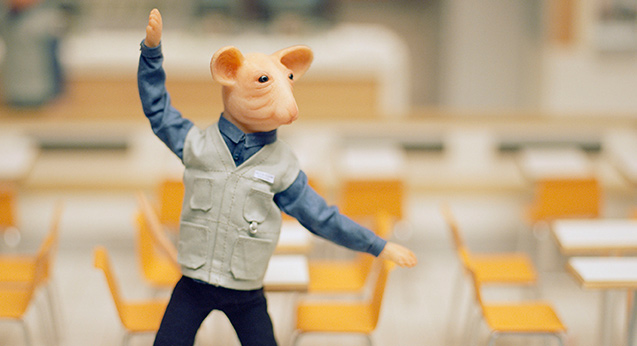 The Burden (Min börda)
You'll be able to hear the Wes Anderson crowd clicking their fingers with approval at this premise: a stop-motion musical following anthropomorphic animals living a mundane middle-class existence. That's a mouthful of a synopsis, but don't let that deter you. This is the kind of crowd-winning short that blends the relatable with the bizarre, pairing expressions of loneliness with the gorgeously animated sights of tap-dancing mice.
It feels like a cruel god chipped off a piece of Zootopia and threw it into the cold vaccuum of space. I mean that in the nicest way because I love this sombre short so much. *clicks fingers repeatedly*
The Burden (Min börda) plays as part of Show Me Shorts: Beat of My Own Drum, a section dedicated to short films that put music front and centre.
---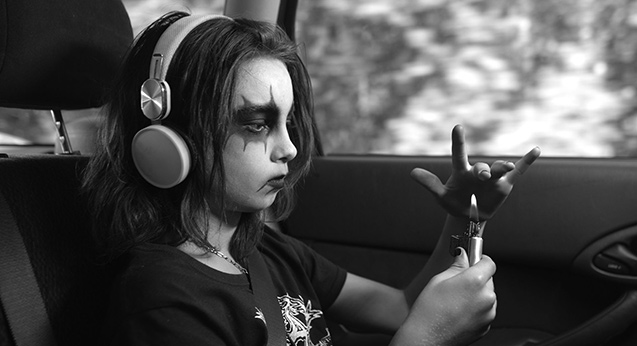 Bitchboy
A story that could have otherwise been an awards-season family drama is given a welcoming dose of heavy metal attitude. The 'Bitchboy' in question embraces the music – makeup n all – but it almost acts as a diversion to what's really going on. To say more would be to deplete this dark short of its draw since it does such a great job slowly painting the bigger picture here. When it eventually reveals itself, Bitchboy earns its devil horns.
Bitchboy plays as part of Show Me Shorts: Late Night Frights, filled with darker stories intended for mature audiences.
---
Visit www.showmeshorts.co.nz for full screenings and locations.